Nothing says summer like spending the entire day at the beach. After a full day of relaxing with a book in your hand and your toes in the sand, however, some of us must put on our dancing shoes and hit the town.
If nightlife is as important to you as the sun and the surf, you better head to one of America's best party beaches. But America is a big place! So we made scouring the coastlines easier by zeroing in on five of the beachiest states in the nation.
Florida Party Beaches
Florida has everything you need to have the time of your life - not only are there scores of beautiful beaches to choose from, but you can meet people from around the world. With its subtropical climate, Miami is undoubtedly one of the USA's top beach party destinations, but it is also an international hotspot.
Head to Miami for peak Spring Break vibes year-round with its blue waters and white sand beaches, specifically in South Beach, where you can find high-energy bottle service clubs and sunrise after parties. The classic allure of historic art deco, glitzy nightclubs, and the ultimate range of DJs and live music - what's not to love?
The long stretch down Collins Avenue offers up more than enough clubs to suit your needs, but my go-to is Do Not Sit On The Furniture, a dark, sexy house club that goes until 5 AM. If you're looking for a more laidback yet bouncing party scene, Wynwood will be your best stop. Here, you can expect warehouse ragers, alternative art spaces hosting wild parties and fun, vibey hangouts such as Las Rosas, 1800 Lucky, and The Oasis. If you are on a search for wild parties, your mecca lies in Miami!
Key West is part of the Florida Keys archipelago just south of Miami and 90 miles north of Cuba. Though the culture is slightly less nightclub-driven than the Magic City, Key West's beach party vibes are spot on. Smathers Beach is one of the most popular with its windsurfing and jetski options.
Key West is more known for its picturesque beaches and colorful coral reefs, but there are several beach bars and resorts that pull in big crowds. Some of the best are Sunset Pier, Lagerheads, and Key West Beach Club, the latter of which is a short distance from one of the islands' best attractions, Key West Nature Preserve!
California Party Beaches
Are you looking for some West Coast love? Make your way to Los Angeles for some of the best upscale nightlife cultures you can encounter. California already has a reputation for glamour, so it's no wonder that many of its beachside cities are hotspots for celebrities and partygoers alike. You can expect chart-topping musicians at several clubs seven days a week, so there's always a good reason for making a trip to Los Angeles.
You're never too far from a fun-filled beach party in California, no matter the area. You're sure to have a fantastic time with the vast number of day parties and local surfers putting on a show before sunset.
Venice Beach might be the most legendary spot for surf and skate sessions, thanks to blockbuster movies like Lords of Dogtown. In addition to having its skate park, Venice Beach is also home to its very own Muscle Beach outdoor gym, not to be confused with the original Muscle Beach once located in Santa Monica, where you can watch bodybuilders enthusiastically getting in their daily workouts.
There are tons of award-winning restaurants within close distance, such as Gjelina and Great White. Another iconic LA staple is the Venice Boardwalk, complete with street performers, cheesy t-shirt vendors, and tourist boutiques. But if you ask me, no trip to Venice Beach is whole without a visit to the gorgeous canals, replicating the Venice Canals in Italy.
Though the Original Muscle Beach gym in Santa Monica is long gone, there are still reminders of California's modern bodybuilder culture to be found. South Santa Monica Beach features swings, bars, and weight benches.
San Diego is another one of California's gems that will give you white beaches and an energetic nightlife scene to indulge in. A short trip from Los Angeles, Pacific Beach in San Diego is filled with incredible nightclubs and a robust local electronic scene. SD's overall vibe differs from LA's, with more lowkey functions and a less pretentious club environment. Pacific Beach is an all-around favorite in this southern California city.
RELATED: Hit these Beaches for Great Seafood this Summer
Alabama Party Beaches
Alabama probably wasn't on your top beaches list, but it should be! Alabama's most famous beaches, Orange Beach and Gulf Shores, are some of the best-kept secrets in the country.
Orange Beach has no shortage of ways to clock your nighttime hours as far as the nightlife goes. Visit The Undertow, Pleasure Island Tiki Bar, or The Keg Lounge & Grill to meet new friends and sip delicious cocktails until the bars close.
The busier beach town of the two, Gulf Shores, has a lively entertainment atmosphere that includes an array of upscale dining restaurants and shopping plazas. Head to the top-rated Gulf Shores Beach Club to enjoy drinks and great food at the only full-service resort on the coast.
There are even several hiking trails to embark upon if you're up to it. The Gulf State Park covers more than nine different ecosystems over 30 miles of trails!
New Jersey Party Beaches
Atlantic City is a perfect combination of Vegas meets Miami with its own NJ twist - this is an ultimate vacation for someone who knows how to have a good time! Hit Atlantic City Beach and the Boardwalk for sightseeing, people-watching, and good old-fashioned debauchery. Hit up the biggest casinos and clubs such as the Golden Nugget, Bally's, or Hard Rock.
You should also visit Ripley's Believe It Or Not, conveniently located right on the Boardwalk.
Suppose you're seeking a break from casino and concert hopping. In that case, you can head a few minutes south down to Ventnor City Beach for an environment that feels completely different from Atlantic City and has a much smaller number of tourists.
Ventnor is known for its stark contrast to Atlantic City, especially with the cleanliness of the beaches. When Atlantic City can get overrun by the eager party seeking tourists, Ventnor is always a safe bet for those wanting a more lowkey atmosphere.
Texas Party Beaches
Don't forget about the third coast - there are some gorgeous scenes to take in if you are heading to southern Texas! Traveling down to Padre Island, Mustang Island, or Corpus Christi will reward you with empty white beaches, warm, turquoise water, and tons of Gulf coast activities and fun.
South Padre Island is also home to what's been named one of the best beach bars globally - Clayton's! You'll have no problems getting into the South Padre party vibe, usually packed with hordes of energetic crowds due to this venue's legendary party status. Get a turbo daiquiri and see where the day takes you!
It's easy to have a good time in Texas, especially when you hit the beach. During the summer months, waters in the Gulf of Mexico commonly reach 80 degrees, so it's a much-welcomed change for Pacific coast dwellers.
Still Can't Decide?
Are you searching abroad? Consider heading to Thailand for a Full Moon Party, Rio de Janeiro, Brazil's Copacabana Beach, Ibiza in Spain, and Bali's Koh Phangan for some of the best party beaches around the globe!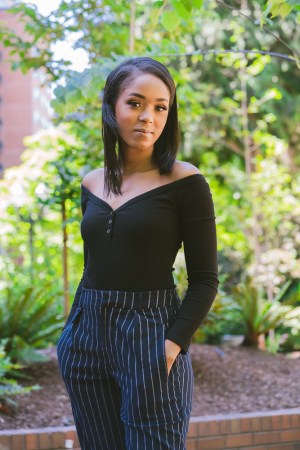 Tai Carpenter is a freelance creative writer and art gallerist currently serving as board President of Don't Shoot Portland, a nonprofit that uses art and educational programming to create social change. Instagram: @highimtai
Did we miss one? Share with us on Wide Open Roads on Facebook!
Enjoy the outdoors?
Sign up for daily stories delivered straight to your inbox.