How many states have you hunted in?
There are hunting opportunities all over the country. If you've never branched out from your home state, it's something everyone should try.
Ever had the itch to visit every American state? What if you hunted every state instead? What would you do in each?
Here's what we think.
Alabama: Whitetail Deer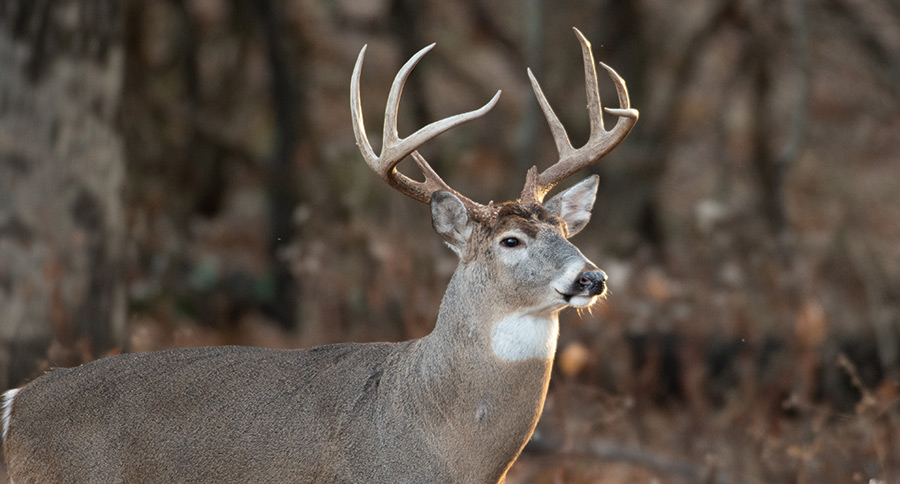 About 180,000 Alabama hunters collectively harvest more than 300,000 whitetail deer per year.
Alaska: Yukon Moose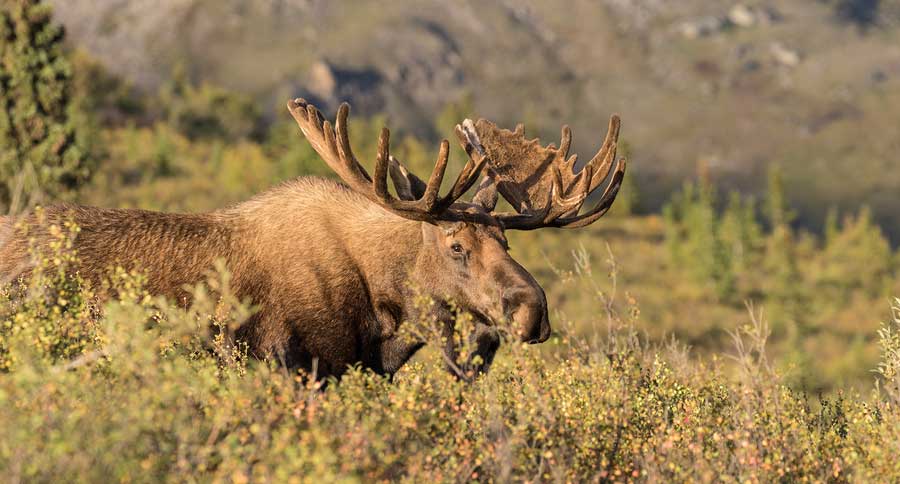 Sure you can hunt almost anything in Alaska, but why wouldn't you want to chase the biggest antlered animal in the world?
Arizona: Quail Trifecta
There's only one state in the entire country where you can shoot the quail trifecta, which consists of Gambel's, scaled and Mearns, and that's Arizona.
Arkansas: Black Bear
Black bear hunting has rapidly garnered more and more attention in Arkansas in recent years. A lot of it probably has to do with Bear Hunting Magazine Editor Clay Newcomb, who does most of his bear hunting in The Natural State.
California: Wild Turkey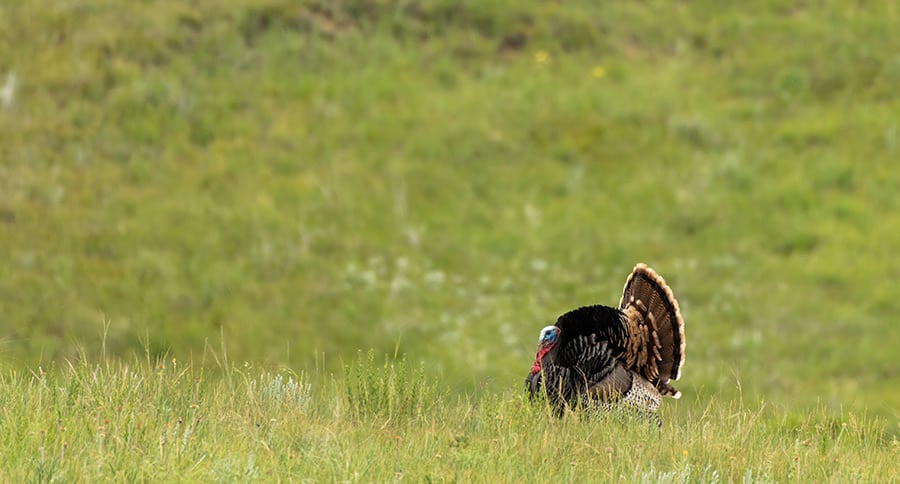 The Golden State offers hunters beautiful terrain, healthy populations and, most importantly, a three-bird spring limit.
Colorado: Rocky Mountain Elk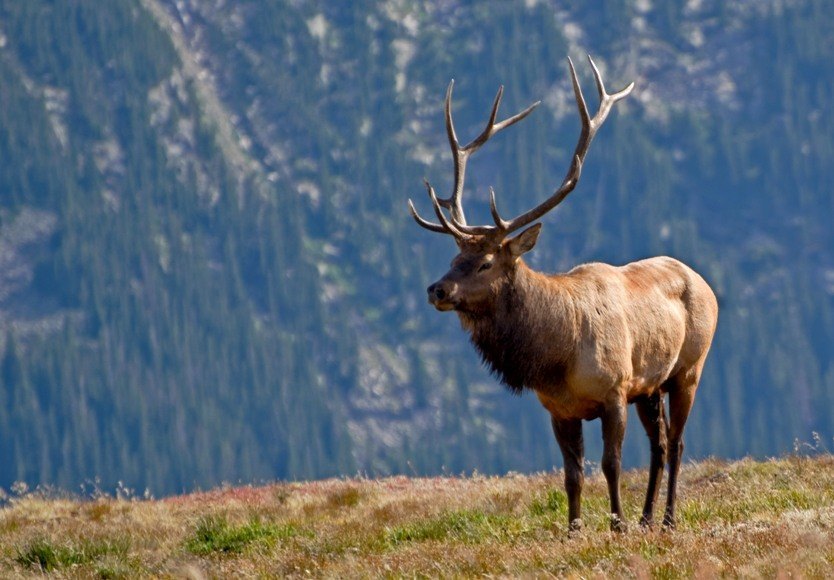 Not only does Colorado have the largest elk population of any state, but it's also one of the few that offers over-the-counter tags.
Connecticut: Whitetail Deer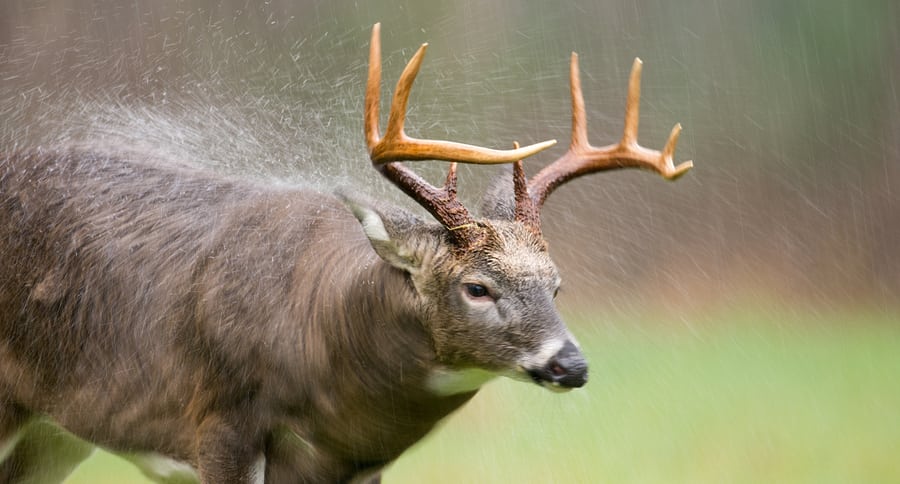 Though Connecticut is a small state, it actually provides impressive deer hunting opportunities, particularly if you're a bowhunter.
Delaware: Whitetail Deer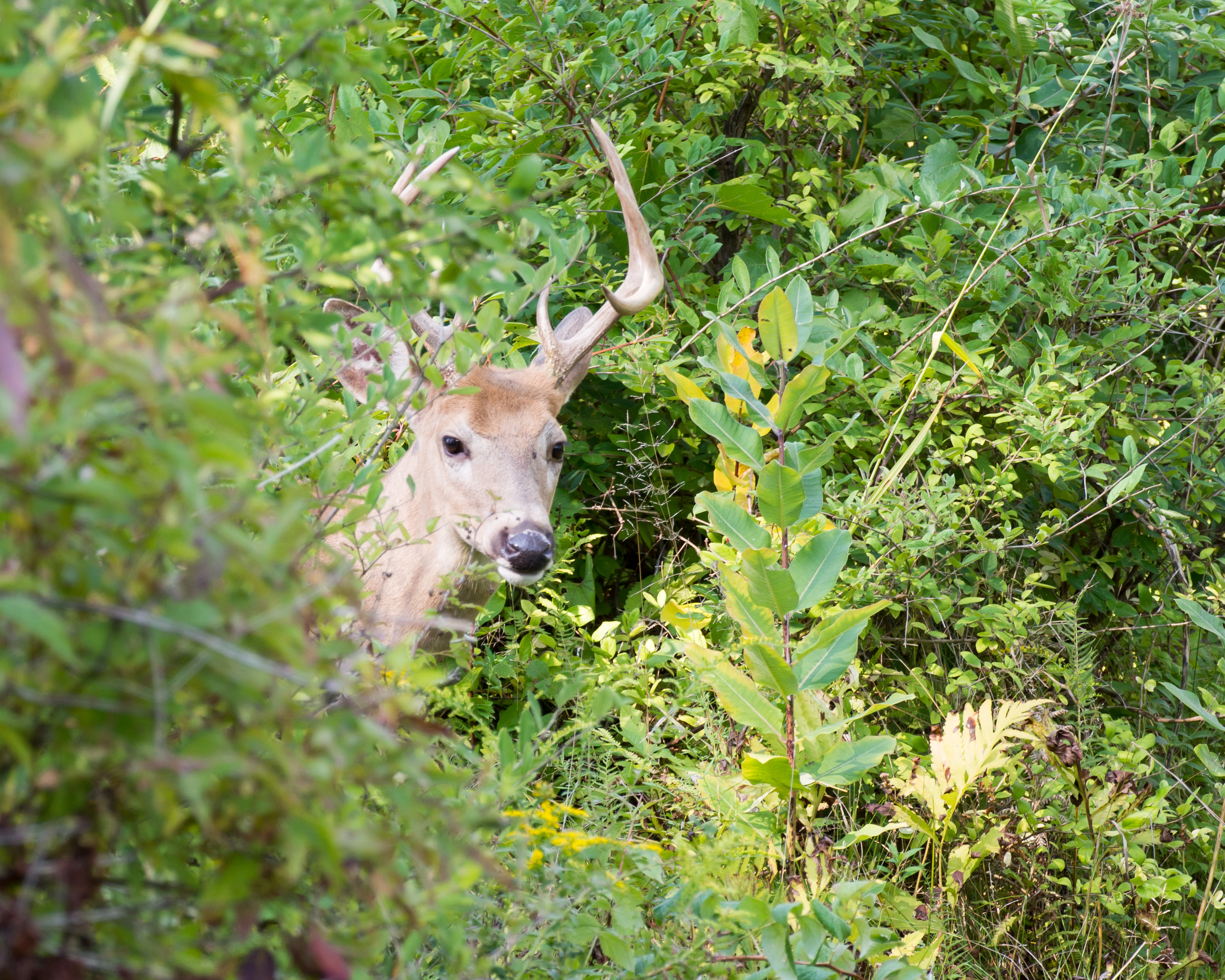 Truth be told, hunting opportunities in Delaware are not great. But if you need to knock this state off the list, you can certainly harvest a whitetail deer on public land.
Florida: Alligator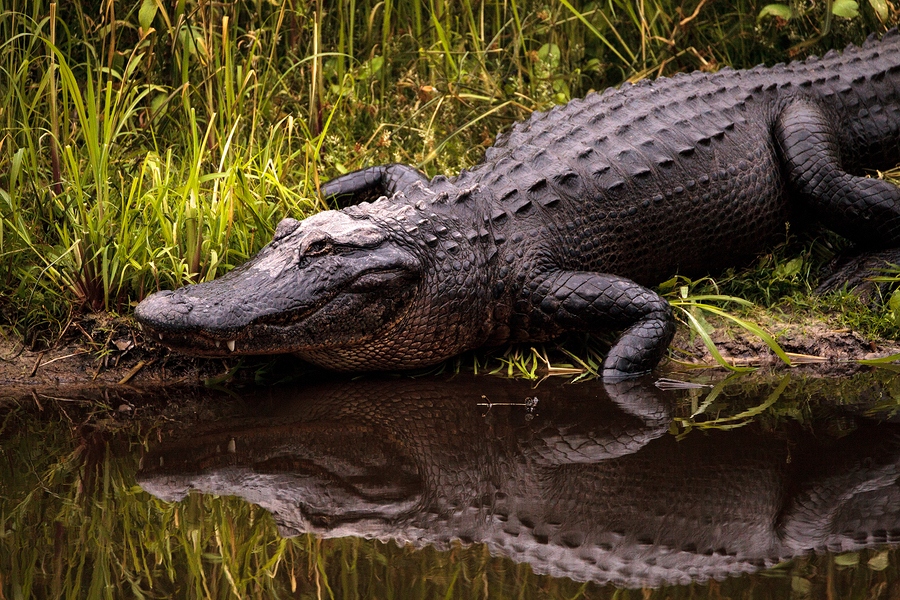 When it comes to alligator hunting, Florida is the undisputed king in North America, plain and simple.
Georgia: Feral Hog

Texas gets most of the attention when anyone brings up the feral hog issue. However, Georgia is a close second in terms of hog numbers, and offers far more public land to hunt them.
Hawaii: Axis Deer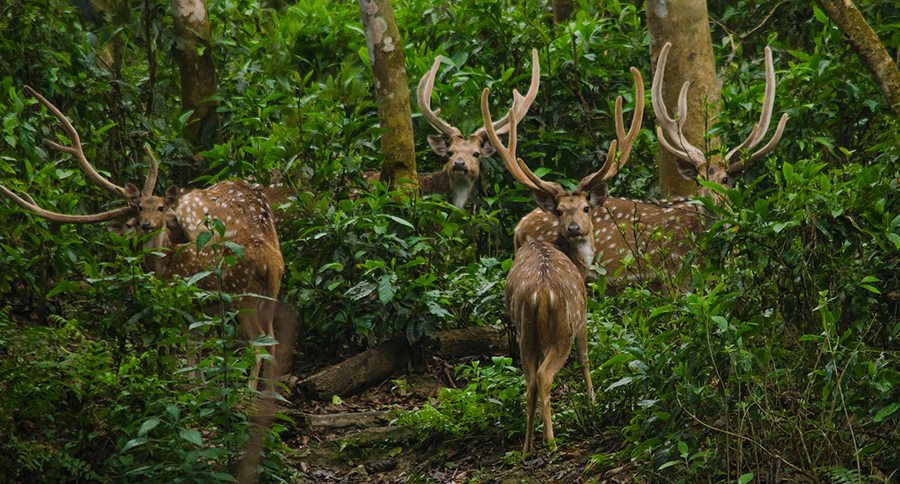 Axis deer were introduced to Hawaii in the 1860s, and have flourished to the point of actually being destructive. However, these free-ranging animals are now some of the most popular to hunt on any of the Hawaiian Islands.
Idaho: Mixed Bag Upland Hunt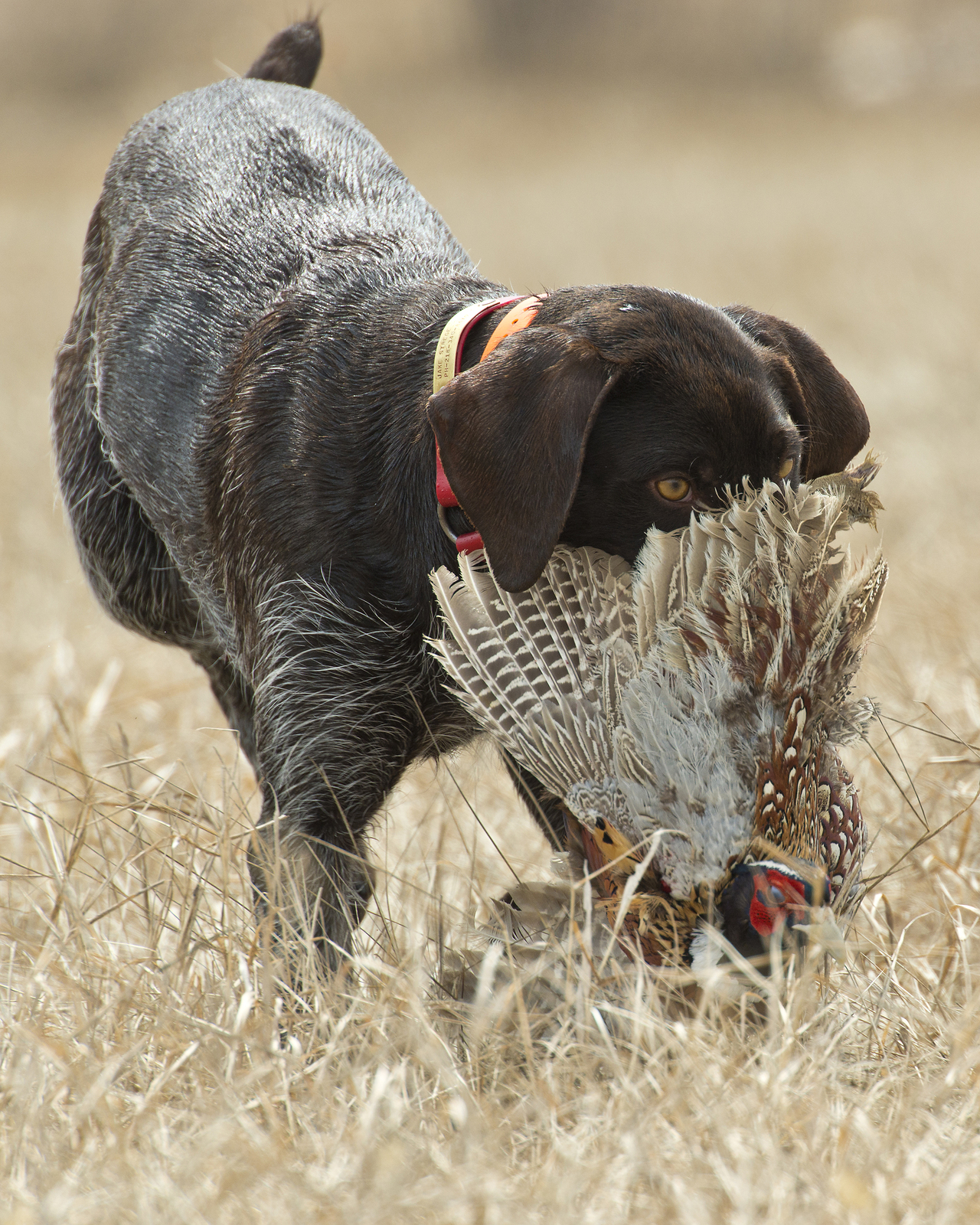 South Dakota gets all the glory when it comes to upland bird hunting, but really Idaho offers the most. It's the only state where you can bag six different species in a day if you're lucky. If you're willing to work your tail off through some rough terrain, you could go home with gray and chukar partridge, ruffed and dusky grouse, a ringnecked pheasant and a valley quail.
Illinois: Waterfowl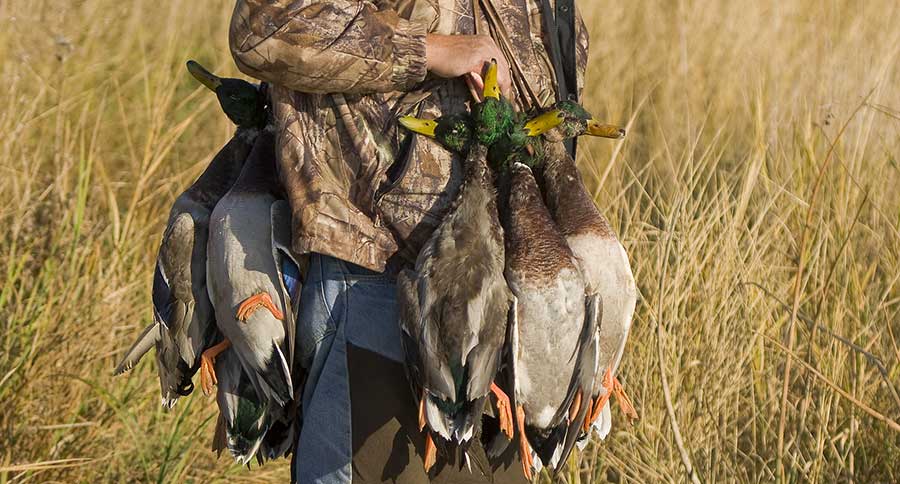 Deer hunting is no joke in Illinois, as it produces monster whitetail bucks year after year. However, any journeyed waterfowl hunter will tell you a duck hunt up Illinois River must absolutely be on every bucket list.
Indiana: Whitetail Deer
The Midwest is loaded with big deer. Premier habitat and unlimited food sources allow deer to grow to trophy sizes in a hurry. Indiana is right up there with the best of the region's states.
Iowa: Whitetail Deer
Iowa is arguably the best state for deer hunting. It's hard to keep track of the Boone & Crockett bucks that've come out of The Hawkeye State.
Kansas: Prairie Chicken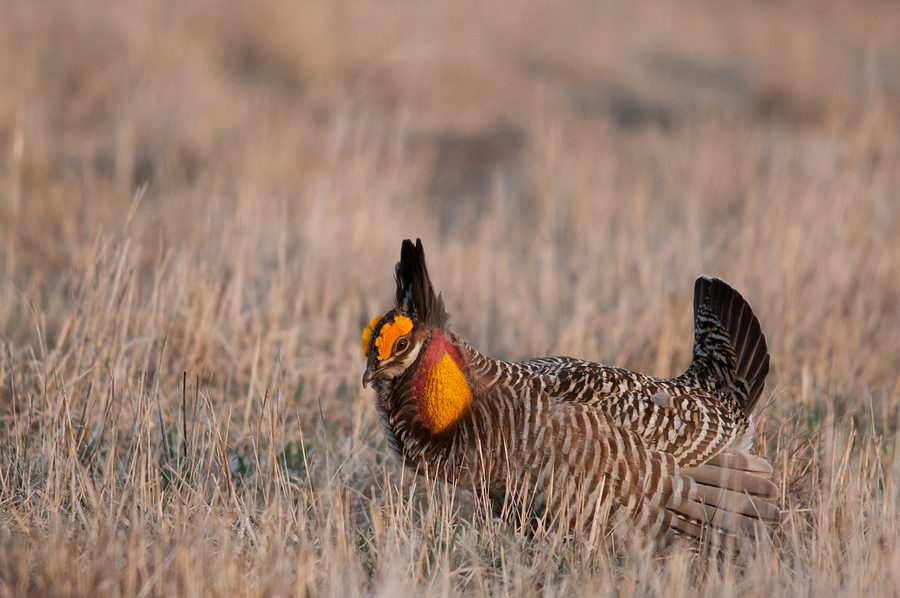 Prairie chicken numbers have declined greatly over the years, making them kind of a hard-to-come-by bird for upland hunters. However, The Sunflower State is easily the best place to go get one.
Kentucky: Whitetail Deer

Kentucky has one of the healthiest deer populations of any state, boasting an estimated 827,355 deer, 680 Boone & Crockett typical entries, and 325 nontypical entries.
Louisiana: Ducks, Ducks, and More Ducks
Louisiana isn't only home to a show about duck hunting, it's home to the show about duck hunting. There's a reason waterfowl is so popular in The Pelican State: it's the best.
Maine: Ruffed Grouse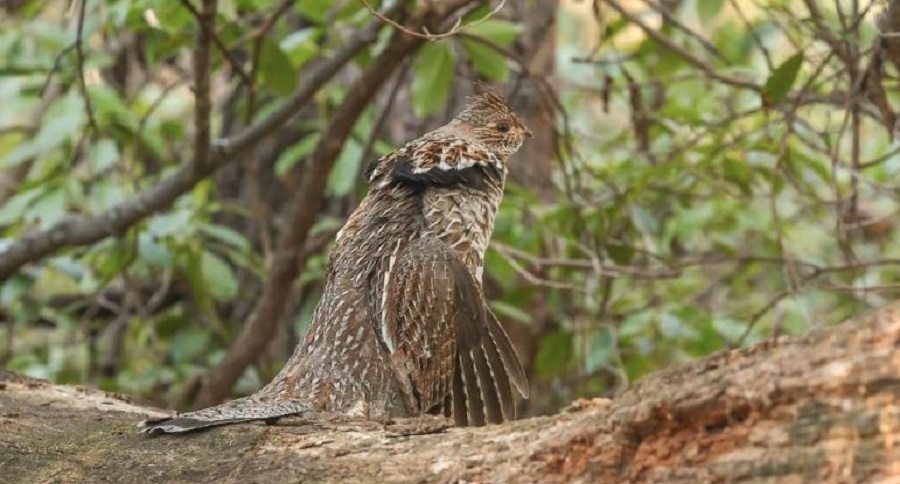 Because it's located up in the New England region, it's easy to overlook Maine's abundant wildlife. There are a lot of things you could do in Maine, but we'd recommend a ruffed grouse hunt with your favorite bird dog.
Maryland: Any Waterfowl
There's a reason the state dog is the Chesapeake Bay retriever. The Atlantic Flyway offers some of the best waterfowl hunting in the country.
Massachusetts: Black Bear

Similar to many of the Northeast states, Massachusetts doesn't offer much in the ways of hunting. However, its bear population has been increasing at a steady pace for years now.
Michigan: Long-Tailed Ducks

These sea ducks, also known as oldsquaws, aren't in many places in the Lower 48. However, they are quite abundant in the northern Midwest, particularly around Lake Michigan and Lake Superior.
Minnesota: Canada Geese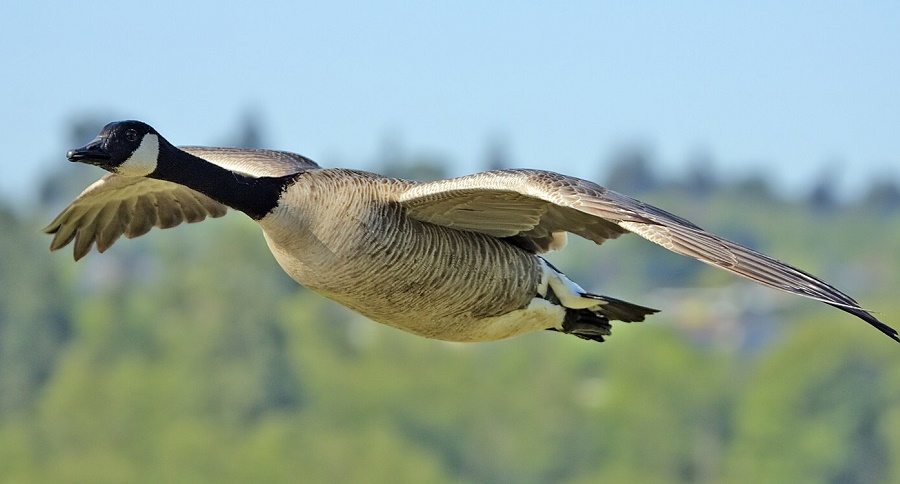 Hunters take more honkers in Minnesota than any other state.
Mississippi: Ducks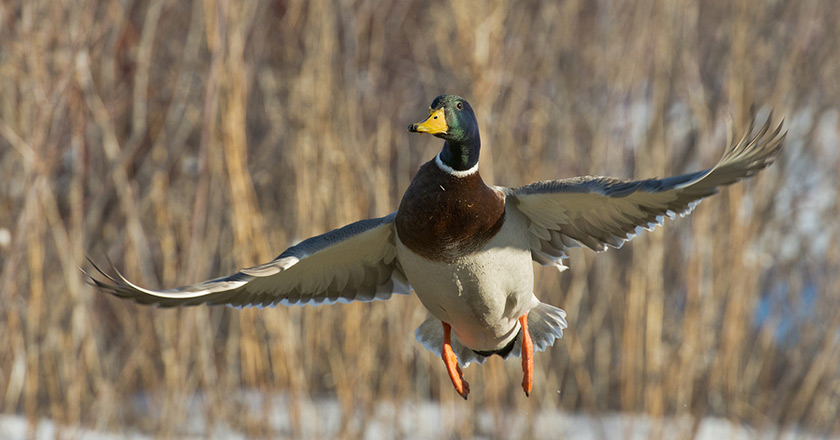 Louisiana gets all the fame, but Mississippi is right up there as a waterfowl mecca. The Mississippi River provides some of the best duck hunting on the planet. Additionally, the state has 50 wildlife management areas, which cover about 665,000 acres, roughly half of which are used for managing waterfowl.
Missouri: Coyote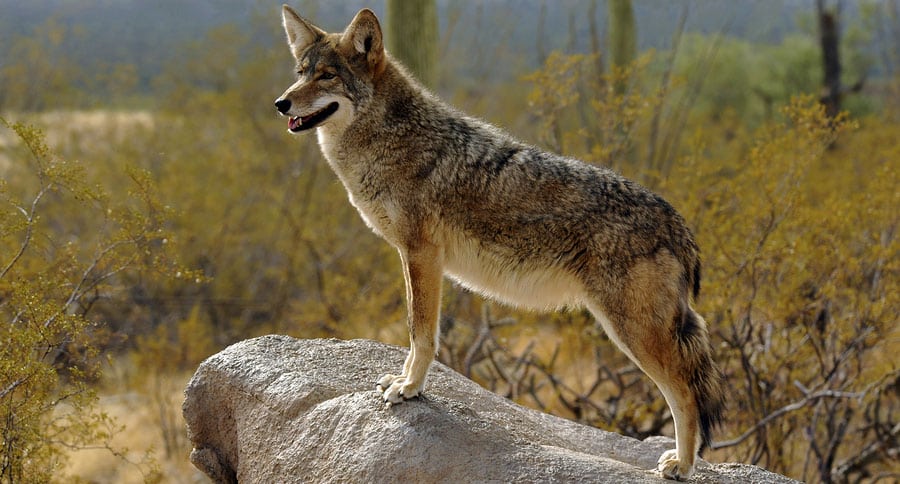 Missouri offers a wide variety of hunting opportunities, but coyotes have become a real problem. It's bad for those living in urban areas, as the coyotes have gotten comfortable and are even taking out family pets. However, it's great for hunters who want offer a helping hand and experience an awesome hunt!
Montana: Bison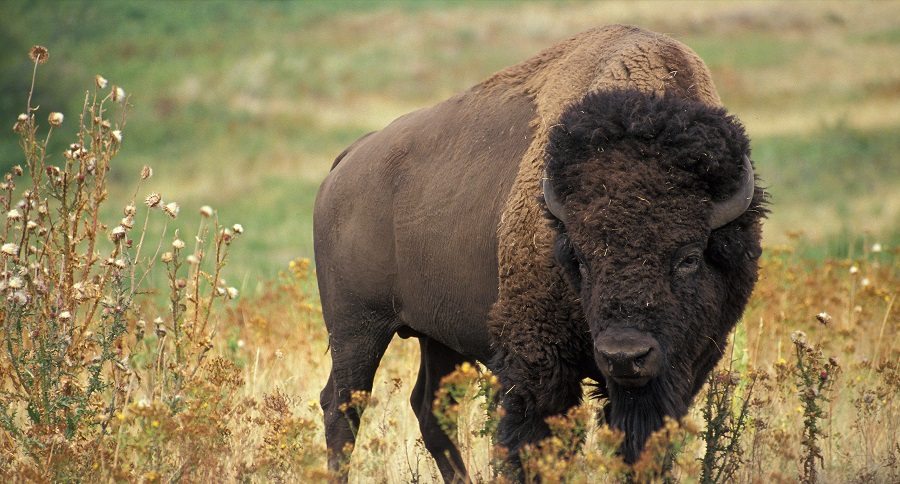 There aren't many places where you can still hunt bison, but Montana is one of them. You'll have to rely on a little luck, as the state only issues 50 permits per year. But if you don't get one, there isn't much Montana doesn't offer.
Nebraska: Mule Deer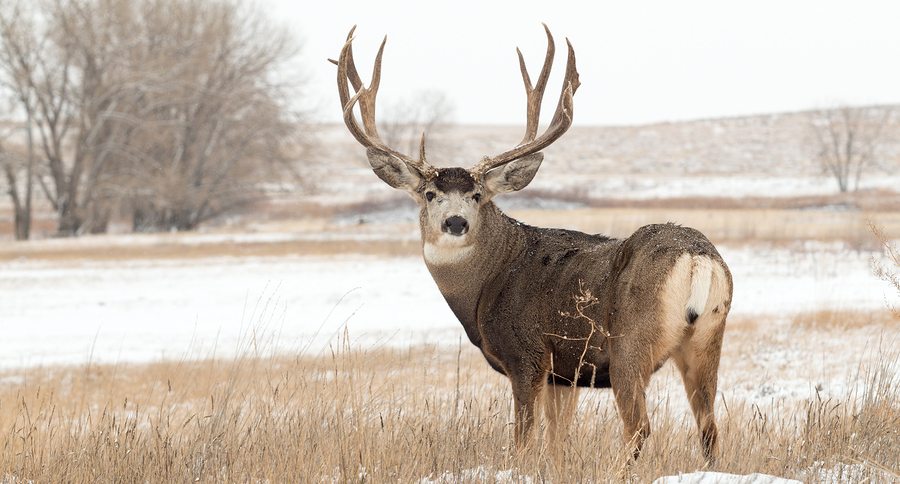 When you think mule deer, you often think mountains, rocks, and desert—not the Nebraska Sandhills. However, The Cornhusker State has rightfully earned its reputation as a premier mule deer hunting location.
Nevada: Desert Bighorn Sheep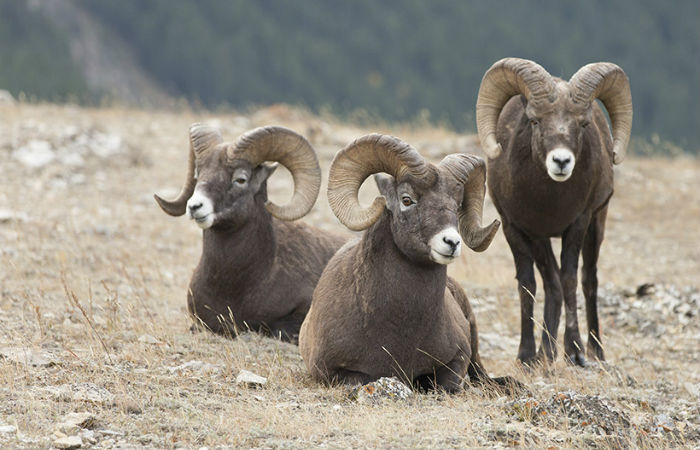 Here's another tag that isn't easy to acquire, but it's absolutely worth every penny if luck is on your side.
New Hampshire: Wild Turkey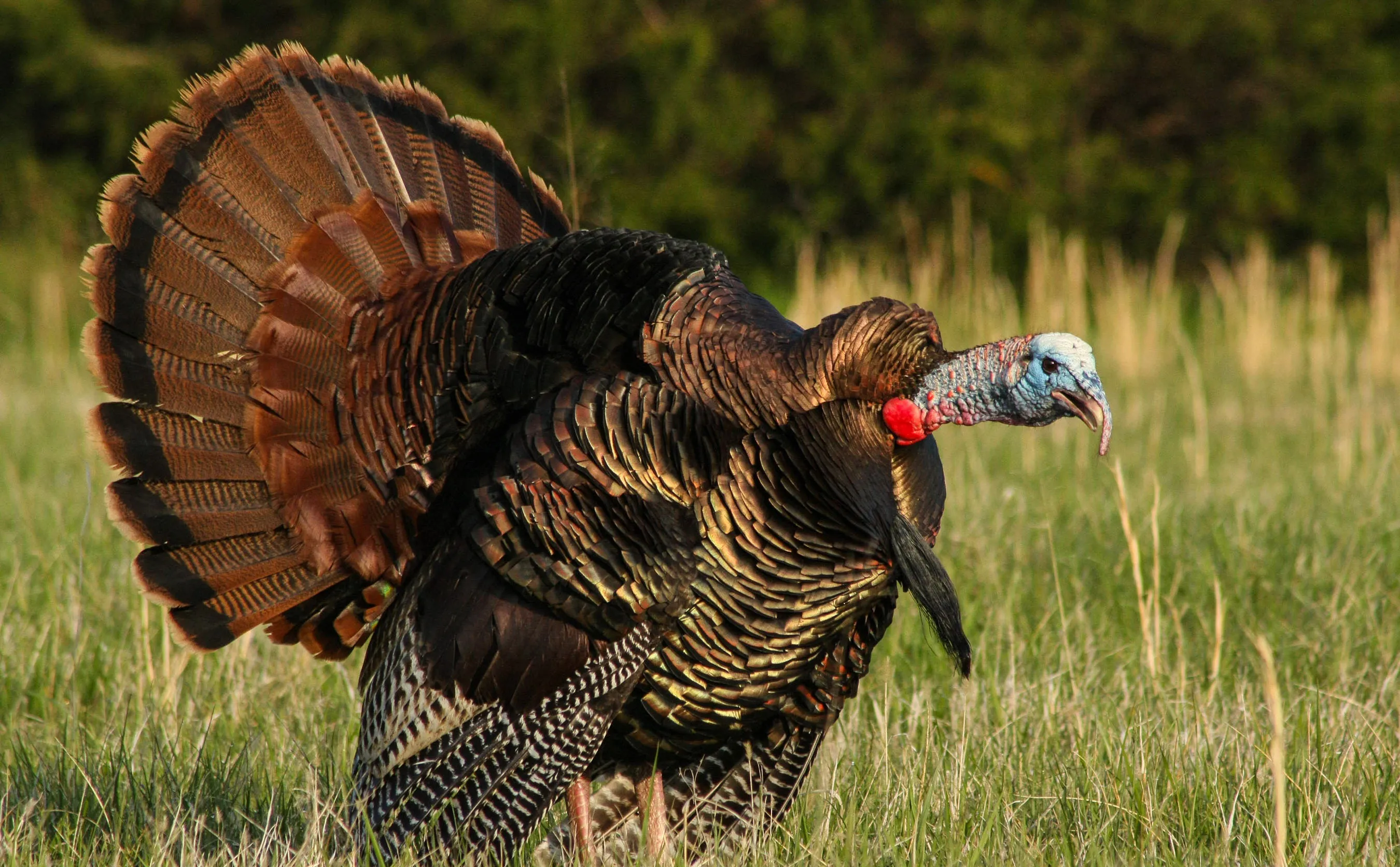 If you want some top-shelf eastern wild turkey hunting, New Hampshire is surprisingly up there with the best of them. An estimated 40,000 birds is a pretty impressive when you consider the size of the state.
New Jersey: Duck Hunting
You couldn't pick better terrain for duck hunting. New Jersey offers prime bay coastlines, swamps, inland wetlands, and lakes. Wood duck hunting is elite, but a 59,400 total statewide duck harvest in 2016 indicates all duck hunting is good there.
New Mexico: Coues Deer
New Mexico is another state that offers a lot of awesome hunting opportunities, but this one is a necessity. Americans need to scratch Coues deer off the list, and New Mexico is a great option. You have to draw a tag, but it's totally doable.
New York: Waterfowl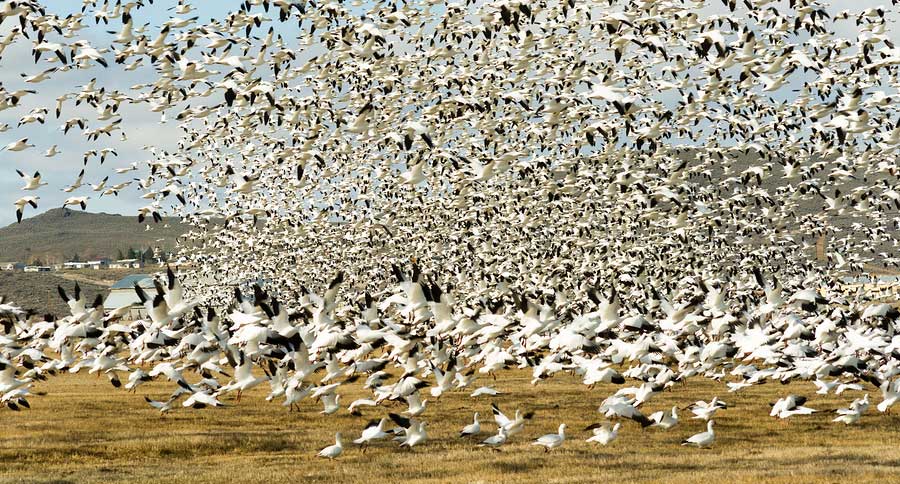 In 2017, hunters harvested 176,700 ducks and 117,300 geese statewide. New York duck opportunities include mallards, wood ducks, buffleheads, green-winged teal, and black ducks. As for geese, you have your choice of Canada geese, brant, and snows.
North Carolina: Black Bear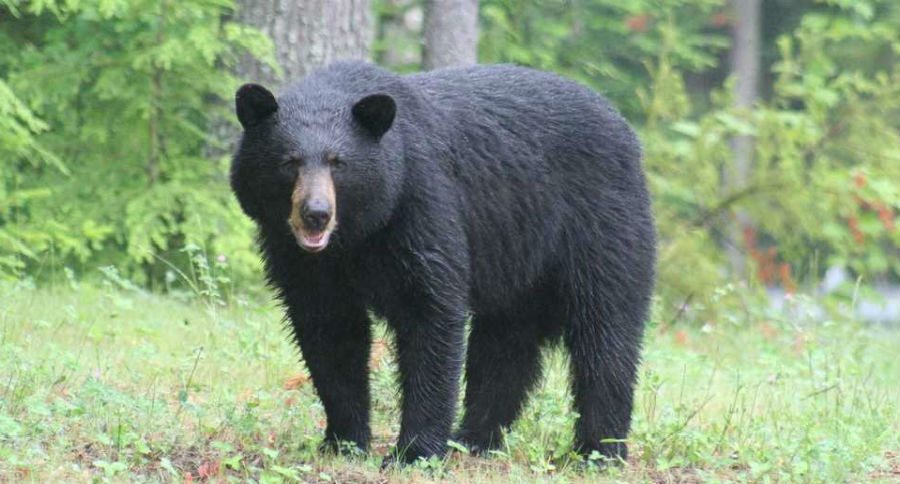 North Carolina's black bear population has absolutely surged thanks to state conservation efforts, making it one of the top bear hunting states in the country.
North Dakota: Ducks
Duck hunting numbers are decent in North Dakota, sitting at 437,300. What sets this state apart, though, is the 2.5 million acres of public land.
Ohio: Whitetail Deer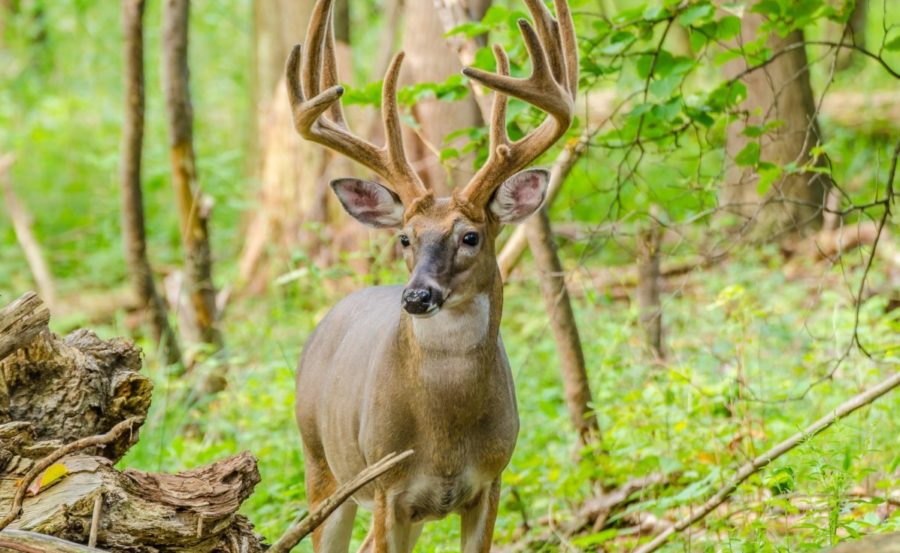 Ohio's deer population currently sits at about 750,000, and it has recorded 591 Boone & Crockett entries.
Oklahoma: Whitetail Deer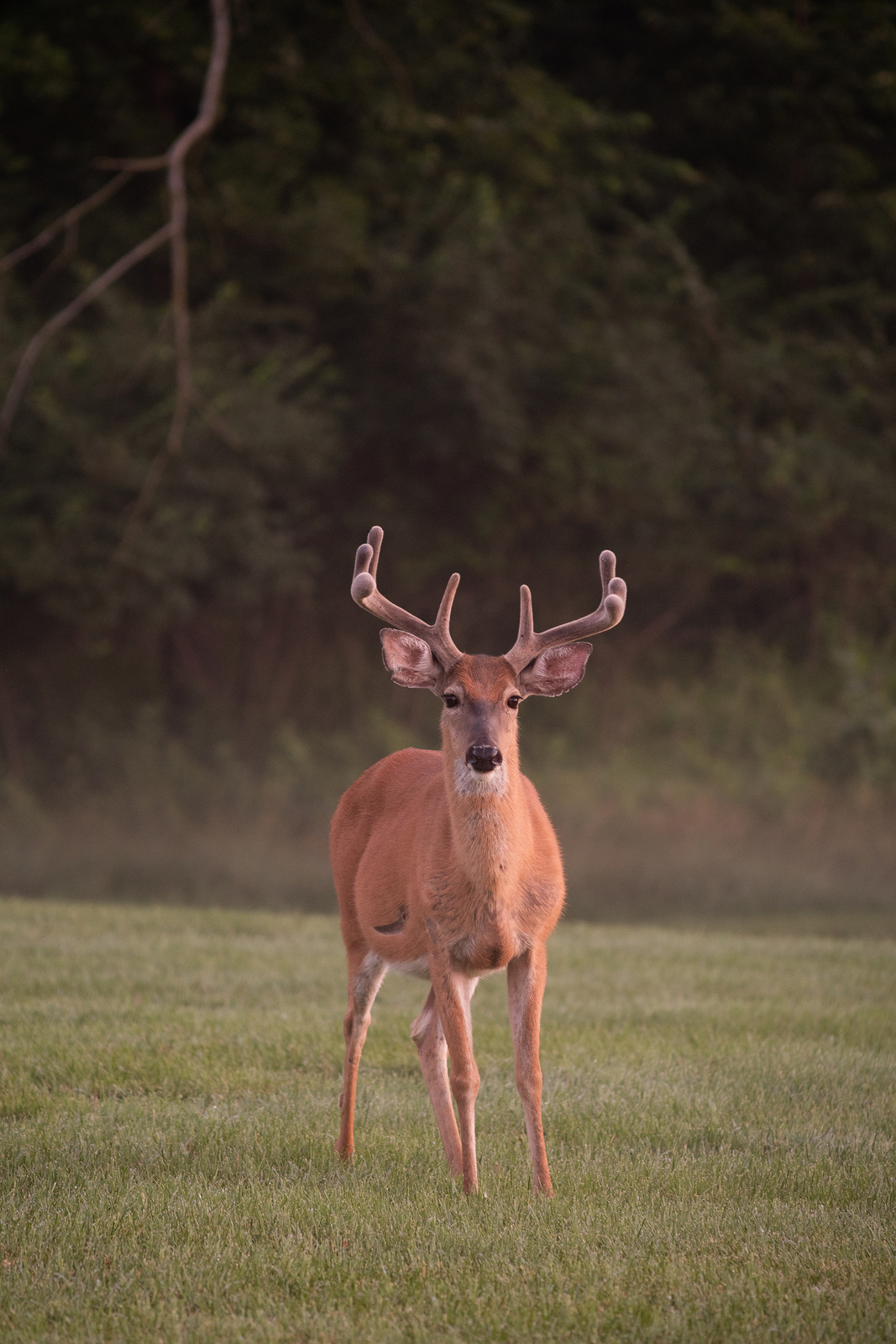 Oklahoma's population sits at around 500,000 but only sells 200,000 licenses, as opposed to Ohio's 400,000.
Oregon: Columbia Blacktail Deer
Every hunter should chase a blacktail deer at some point, and there's no better place to do it than Oregon.
Pennsylvania: Whitetail Deer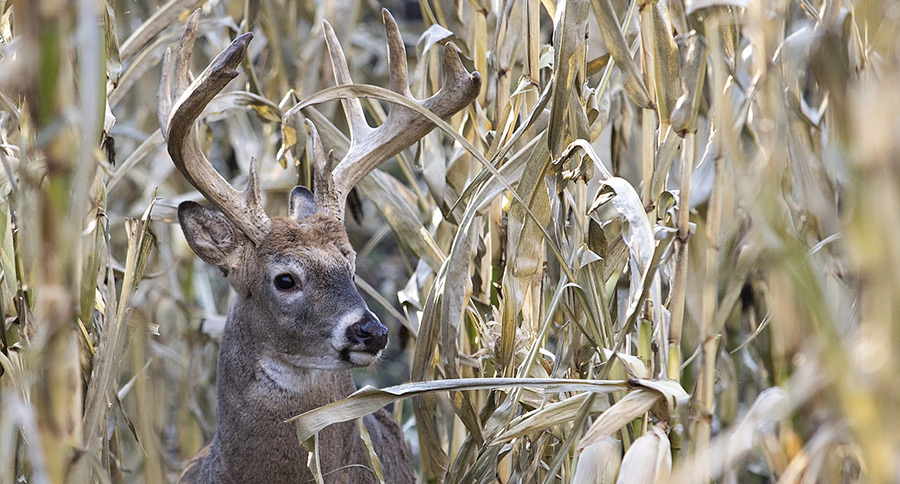 Pennsylvania boats about a 1,300,000 whitetail deer.
Rhode Island: Whitetail Deer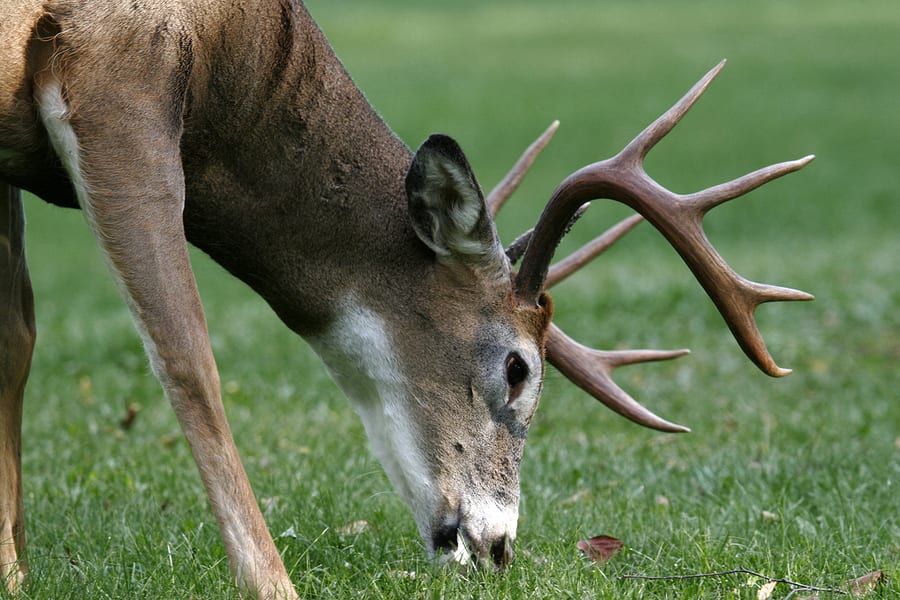 No one's marking days off their calendar to hunt in Rhode Island, but the smallest state in the country does feature about 19,000 deer, which isn't bad, all things considered.
South Carolina: Bobwhite Quail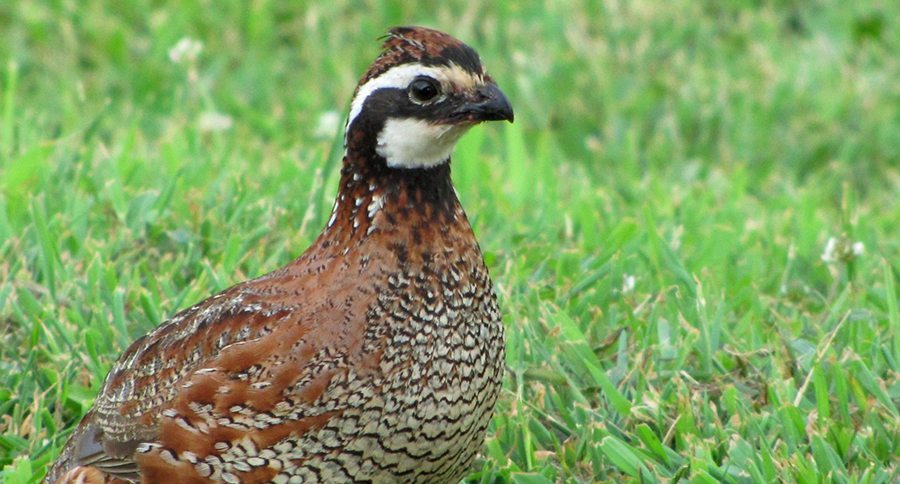 Bobwhite quail numbers have been on the decline nationwide for years. Fortunately, though, South Carolina seems to be a state that's figured it out, and upland hunters have taken notice.
South Dakota: Ringnecked Pheasant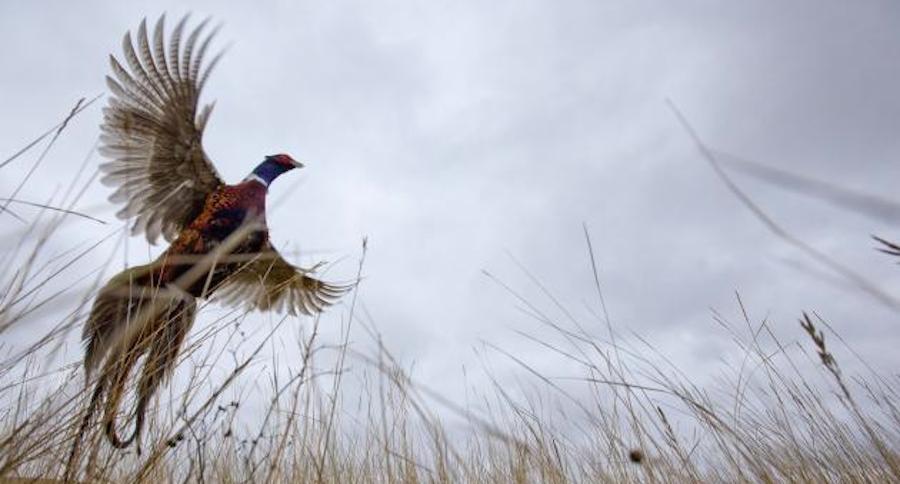 There is no substitute for South Dakota pheasant hunting. Also known as "The Pheasant Capital of the World," the state attracts more upland hunters than any other.
Tennessee: Eastern Wild Turkey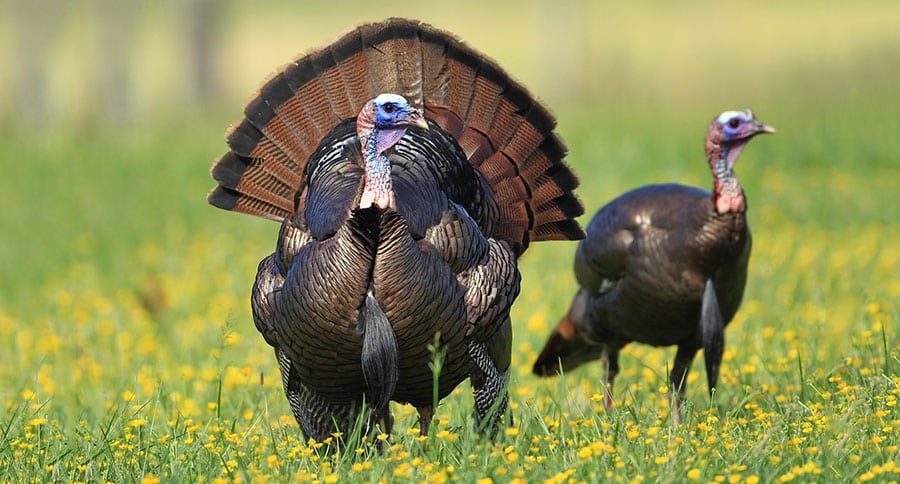 Tennessee offers some of the best eastern wild turkey hunting in the United States. Tons of public land paired with long seasons results in happy turkey hunters.
Texas: Feral Hog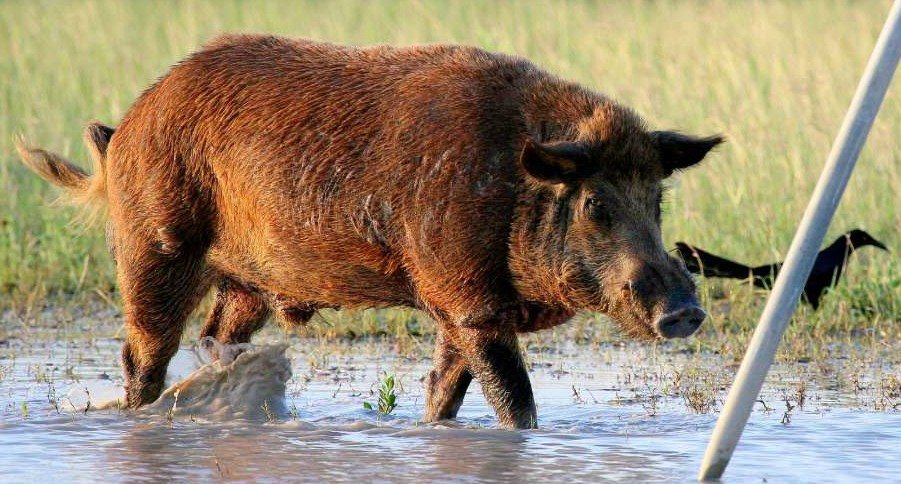 While it's appealing to hunt exotics in Texas, you'd be foolish to pass up on the nation's best hog hunting. There's currently an estimated 1.5 million hogs in the Lone Star State.
Utah: Mule Deer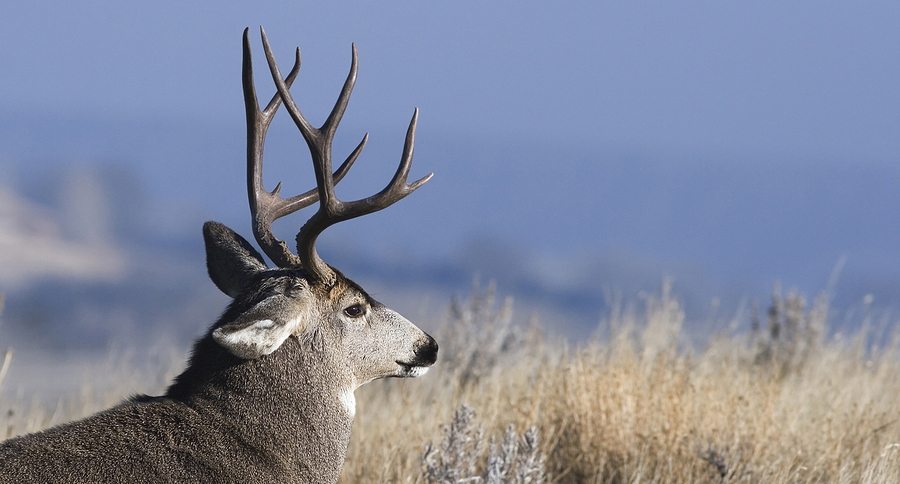 Mule deer numbers are on the rise in Utah, currently sitting at around 332,900 and counting.
Vermont: Ruffed Grouse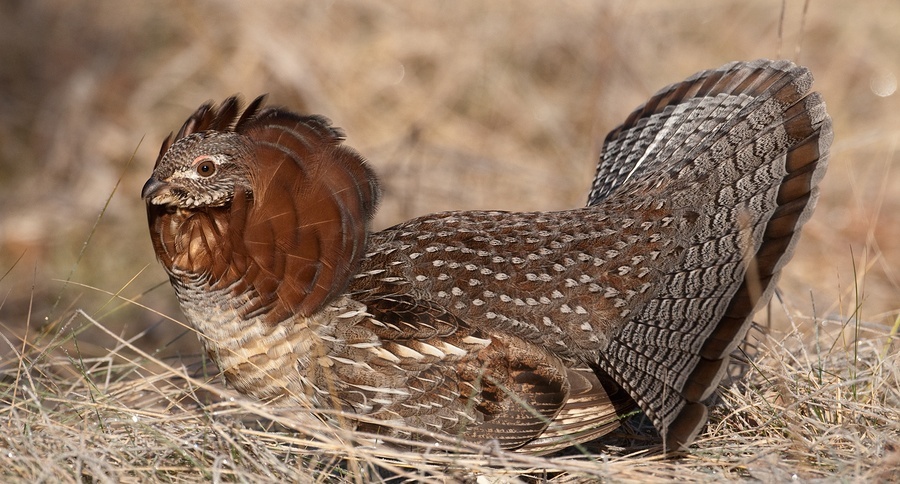 If you're looking for some prime terrain for chasing ruffed grouse and woodcock, Vermont will not disappoint. Along with Maine, it's become one of the most popular places to hunt these birds in the Northeast.
Virginia: Whitetail Deer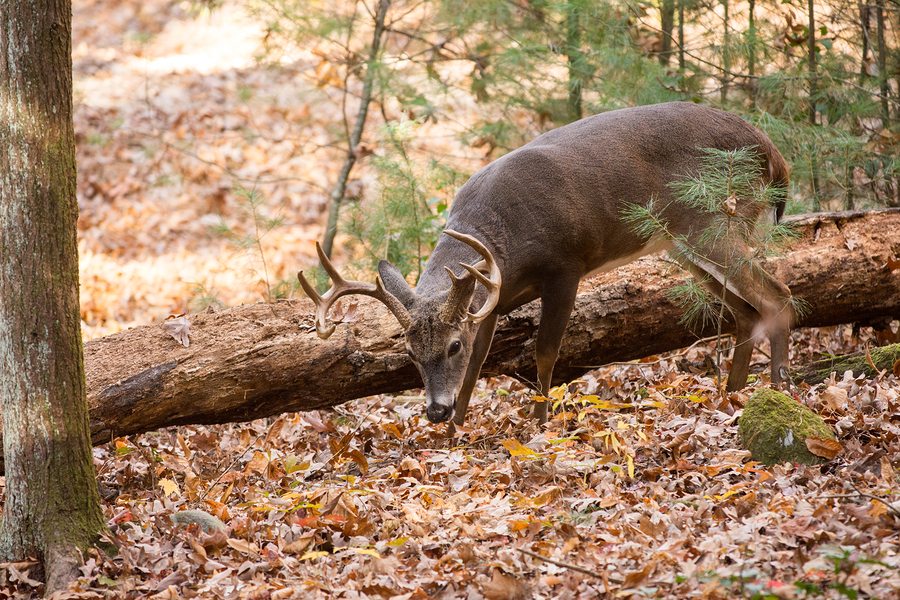 Virginia offers a wide variety of hunting opportunities, but with a population of more than a million deer, it's hard to set your sights on anything else.
Washington: Roosevelt Elk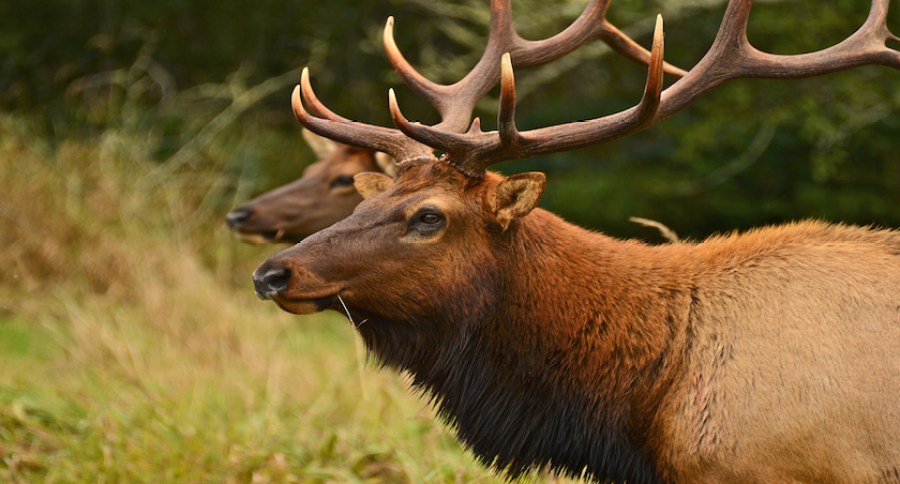 Every big game hunter has daydreamed about harvesting a Roosevelt elk at some point in his or her life, as they're the biggest elk subspecies. Washington has one of the healthiest Roosevelt populations of any state.
West Virginia: Black Bear

Releasing hounds into bear country is a way of life in West Virginia, and hunters put up pretty impressive numbers as a result of one of the healthiest bear populations in the eastern half of the country.
Wisconsin: Whitetail Deer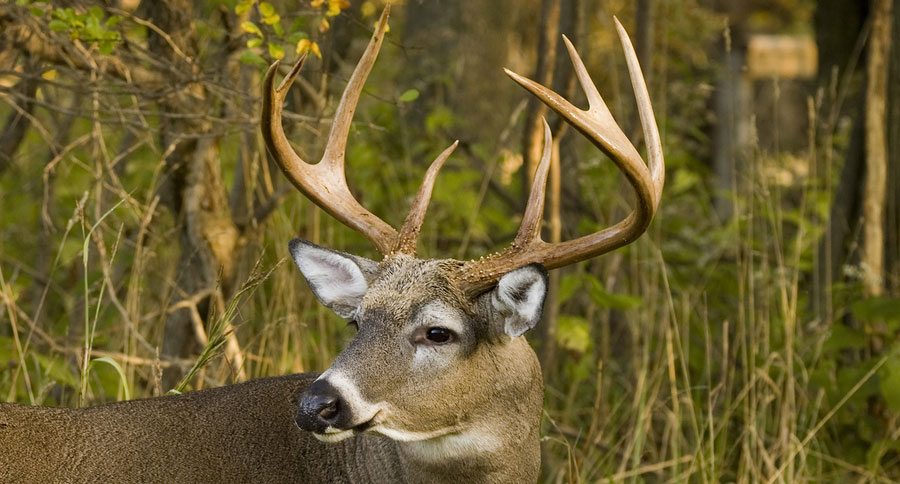 Wisconsin has produced 1,266 Boone & Crockett entries.
Wyoming: Pronghorn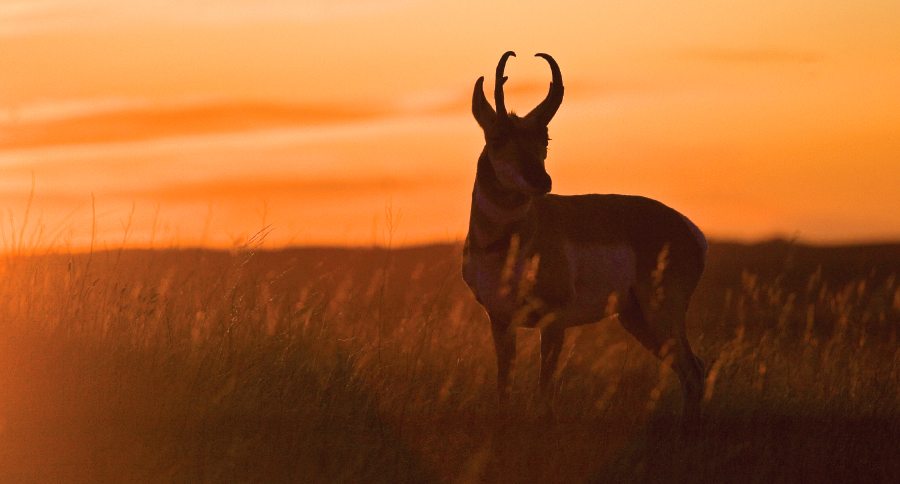 Wyoming is another state that offers countless hunting opportunities. But if you're going to go, you can't pass up the best pronghorn hunting in North America.
If you're looking to try some out-of-state hunting, just make sure to check the regulations and purchase the proper hunting license and permits.
NEXT: WHAT ARE THE DIFFERENT WILD TURKEY SUBSPECIES?
Enjoy the outdoors?
Sign up for daily stories delivered straight to your inbox.