New York is a massive city with an art scene that rivals that of Los Angeles and other major hot spots - it can be a little overwhelming when trying to execute the perfect agenda for your trip! Narrowing it down to the absolute must see's is an important first step in solidifying an itinerary and calming those traveler nerves. Due to the pandemic, some places may have limited hours - don't forget to check museum and art gallery websites ahead of your visit. While there are hundreds of art galleries waiting for you to stumble onto them, this guide will help to plan for the best NYC art exhibits of the summer!
Do Your Research & Plan Ahead
Always keep transportation in mind when it comes to arriving on time to your desired destination - what you want to see will determine which area of New York City could be better than the other. Doing a little research on NYC neighborhoods is smart, especially if it is your first time. Staying in Chelsea means easier access in routing trips to Manhattan museums like the Metropolitan Museum of Art, Museum of Modern Art (MOMA) and others.
Jean-Michel Basquiat: King Pleasure Exhibition
The most acclaimed exhibit is currently taking place in the heart of Chelsea called the Jean-Michel Basquiat: King Pleasure exhibition. Produced by his family estate and curated by the siblings that knew him best, this collection of artworks provide an intimate and rare opportunity. In both life and death, Basquiat's artistry has never been appreciated in its own right - Andy Warhol, for example, was often credited with the role of mentor to the young artist, but this is beginning to become less relevant as new works emerge. For those that visit this large-scale exhibit, you will gain invaluable insight into the life of Jean-Michel Basquiat and what birthed his creativity.
The Museum of Modern Art
The Museum of Modern Art in midtown is renowned for its' showcasing of visual art mediums and disciplines of all kinds. Some of the world's best contemporary art works by artists such as Roy Lichtenstein, Michael Majerus, Andy Warhol and Glenn Ligon live here. The current exhibit on display celebrates the reunion of multiple Matisse artworks, some of which had not been in the same room since being removed from the artist's studio in 1911. Newly discovered objects, photographs and letters will also be on display. Titled 'Matisse: The Red Studio', this show opens on May 1 and runs through September 10, 2022.
RELATED: Discover The Picturesque Beauty of New York's Sagamore Resort
Guggenheim & New Museum
The upper east side will give you the Guggenheim Museum, a beautifully designed building by architect Frank Lloyd Wright. Here, you can see works by artists such as Pablo Picasso, Vincent Van Gogh, Jeff Koons and Vasily Kandinsky. Heading to the lower east side you will find the New Museum which is featuring a current exhibit for contemporary artist Faith Ringgold. Bringing together over 50 years of the artists' work, Faith Ringgold: American People is an important exhibit that will be on view through June.
The Whitney Museum
Find yourself closer to the west village? The Whitney Museum is currently hosting its eightieth Biennial, the longest running survey of American art, happening through September 2022. You can also view some of the site-specific art installations such as David Hammons Day's End (2014-21).
The Brooklyn Museum
If you are staying in Brooklyn, the Brooklyn Museum and MOMA PS1 are not to be missed. A current exhibit at the Brooklyn Museum called, Tierra Blanca Joven by mixed media artist Guadalupe Maravilla is up until September 2022. Drawing on his draining experience fighting cancer through holistic sound as medicine treatments, this exhibit of work is otherworldly and deeply personal.
MOMA PS1
Dedicated solely to contemporary art, a current exhibition at MOMA PS1 is Courtyard Coalition, a participatory art project happening through November 2022. While you're there, make sure to view one of the museum's most coveted works, an art installation called 'Meeting' by artist James Turrell. Part of Turrell's Skyspace series, people from around the world seek out his works to experience their relaxing effects on your senses.
The Metropolitan Museum of Art
The Met holds more than 2 million artworks and artifacts from around the globe, begging visitors to spend a full day in order to capture it all. The Met's expansive permanent collections include some of the world's best fine art from art history's old masters, including Caravaggio, Duccio di Buoninsegna, Pieter Claesz, Johannes Vermeer and countless others. In addition to these permanent collections, you can also view an insightful body of work by artist Louise Bourgeois, available through August 2022. Louise Bourgeois: Paintings examines the artists' early medium of painting before turning to the Spider sculpture series that would make her an icon. This exhibition can be viewed at the Met's Fifth Avenue location.
No matter where you decide to spend your time indulging in art, whatever you are looking for can certainly be found in New York City!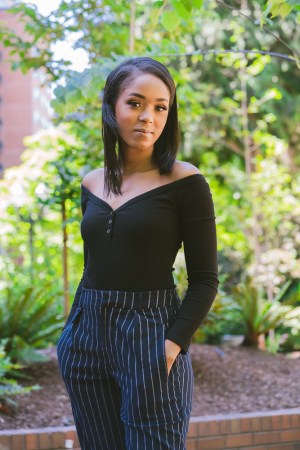 Tai Carpenter is a freelance creative writer and art gallerist currently serving as board President of Don't Shoot Portland, a nonprofit that uses art and educational programming to create social change. Instagram: @highimtai
What's your favorite art exhibit to visit in the Big Apple? Share your suggestions with us on our Wide Open Roads Facebook!
Enjoy the outdoors?
Sign up for daily stories delivered straight to your inbox.