The latest firearm release from Smith & Wesson caught our eye, and the more we've learned, the more we like about the M&P 9 Shield Plus.
Basic is boring. If you demand more out of yourself and your products, you wind up giving people almost exactly what they've wanted all along.
That's a lesson being taught over and over again at the Smith & Wesson facilities, where the famed gunmaker has created yet another well-needed gun platform that's catching attention and interest right off the bat. It's the M&P 9 Shield Plus, which adds a high-capacity and performance-based firearm to the micro-compact lineup.
Available in both a Standard model and a Performance Center version (with a few enhanced features like porting,
fiber optic sights, longer slides, and optics cuts), the M&P 9 Shield Plus is an extremely thin, lightweight firearm that deserves to be noticed.
To neatly package some of our initial thoughts, we decided to list out the top four reasons why we're so attracted to this new Smith & Wesson offering, and why it would make a great concealed carry gun for just about anyone.
1. The "Plus" Factor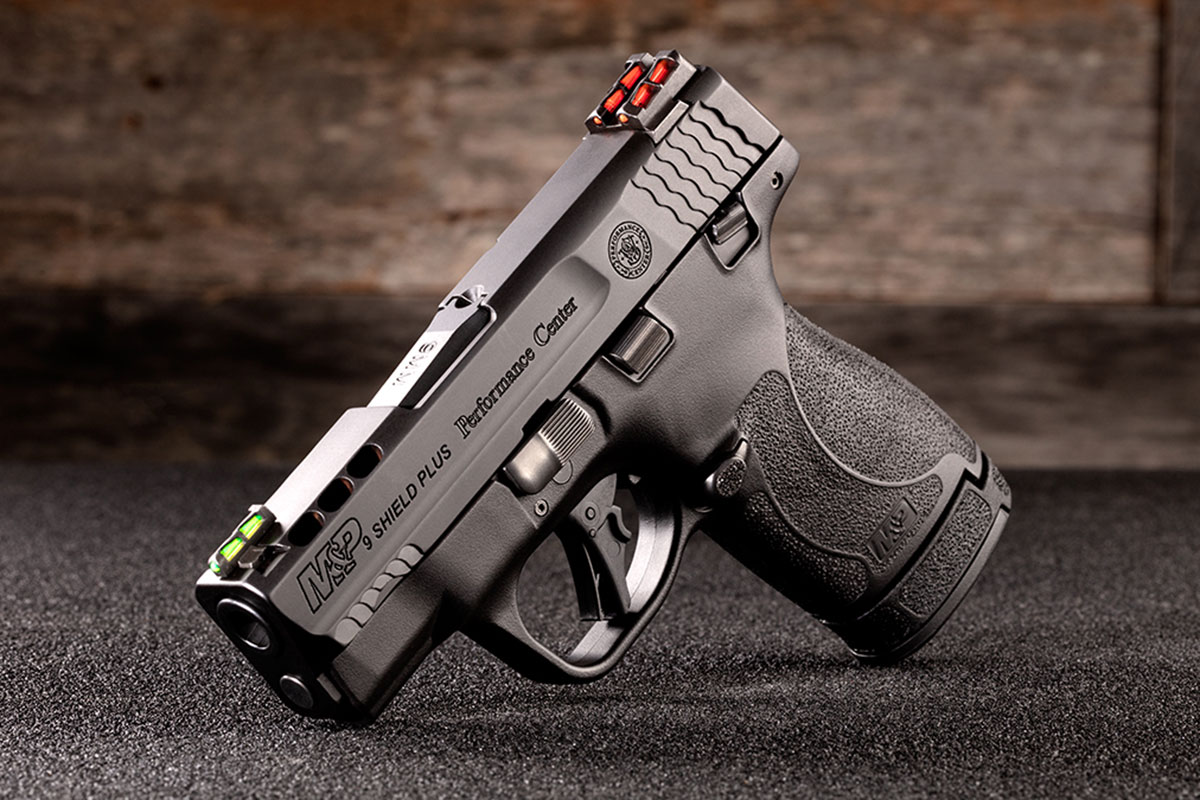 Smith & Wesson knows trustworthy personal protection guns are of the highest importance and has answered the call for a higher capacity in a micro-compact firearm.
The M&P 9 Shield Plus has an extended magazine that holds 13 rounds of 9mm, making it the highest capacity micro-compact on the market. That unprecedented capability makes it an instant frontrunner for those who want more out of their carry gun.
And to stay legal where required, the M&P 9 Shield Plus also comes with the standard 10-round mag, so you can stay compliant in states with capacity limits.
2. The Trigger
With such a high level of importance hinging on a gun's trigger, Smith & Wesson has outdone themselves with the flat face style common across all M&P Shield models. It promotes consistent trigger finger placement every time, which translates to more accuracy and quicker repeated shots. There's a tactile and audible trigger reset. It's like an aftermarket add-on that S&W so generously included off the shelf, meaning you're already set up with an innovative, performance-driven trigger as soon as you take it out of the box.
3. The Grip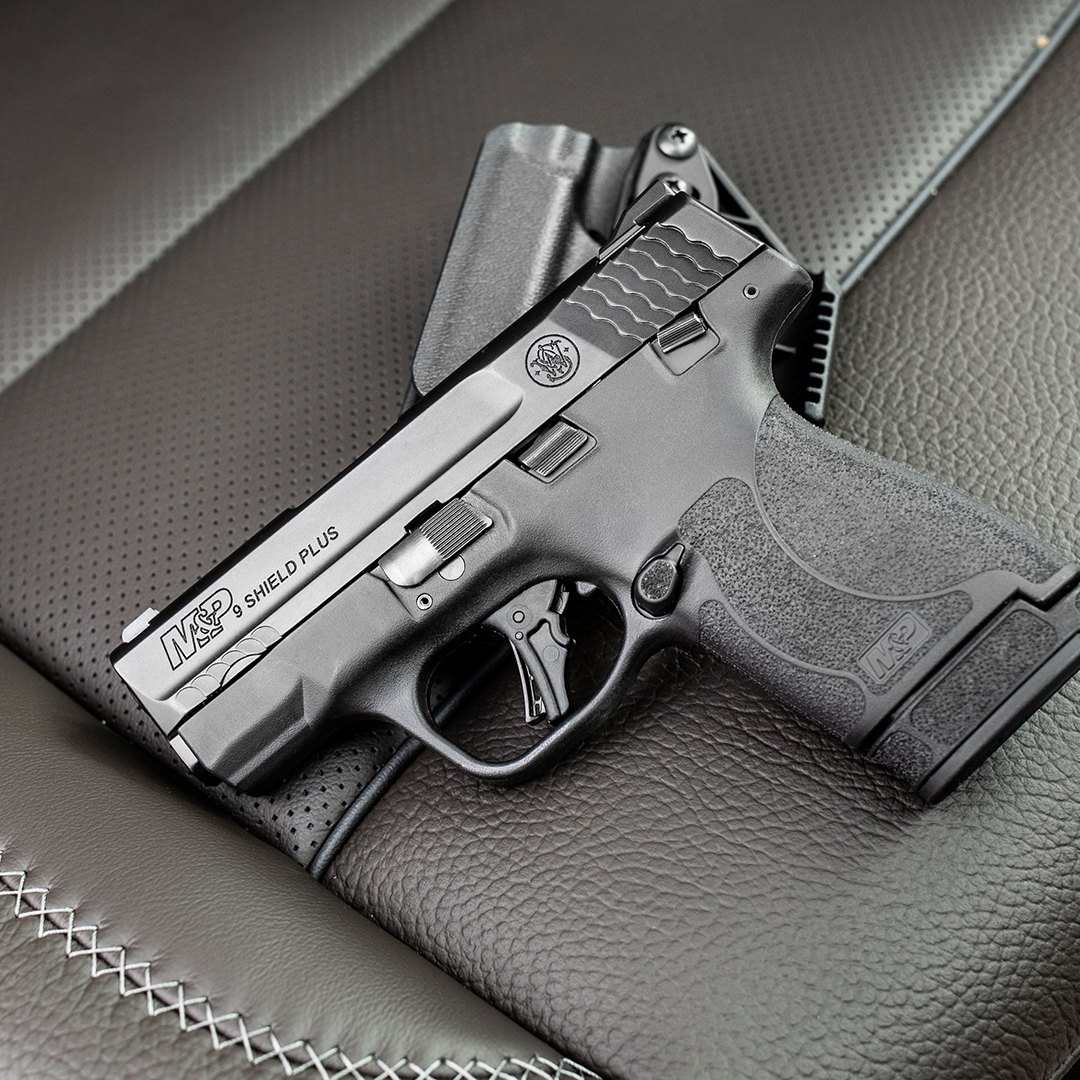 Merely holding a gun in your hand should tell you a lot about it, before you ever even take a shot. The M&P 9 Shield Plus features a balanced grip texture that was developed based on consumer feedback around the Smith & Wesson M2.0. The result is a stippling that allows the user to manage recoil, keep a firm grip, and avoid skin irritation while carrying concealed.
There's also an 18 degree grip angle, which Smith & Wesson has perfected to further assist recoil control. Bottom line, this is a micro-compact that is a dream to carry, draw, and shoot.
4. The Backing of a Legendary Gun Company
We should know this by now, but S&W isn't going to make or sell a gun that doesn't follow the standard-setting strategy they've employed since the beginning. Smith & Wesson knows what gun owners need, and they've delivered with the M&P 9 Shield Plus.
As if that wouldn't give you enough confidence, Smith & Wesson backs this and every firearm they make with their Lifetime Service Policy. That means the company will repair, without charge, for the lifetime of the original owner, any Smith & Wesson handgun that is found to have a defect in material or workmanship. You can rest easy knowing you'll have a trustworthy, reliable firearm at the ready.
If you're looking to add to this list of reasons to check out the Smith & Wesson M&P 9 Shield Plus, Smith-Wesson.com is the place to learn more. Better yet, try one out yourself when you get the chance, and you'll likely double this list in no time.
NEXT: WHO ARE SMITH AND WESSON?
Enjoy the outdoors?
Sign up for daily stories delivered straight to your inbox.