The just-launched Field Collection from NEMO Equipment and First Lite had us reconsidering our hunting gear altogether.
Camping and outdoor gear company NEMO Equipment is about as high-quality as they come in their market. It was no surprise that they teamed up with such a similar-minded, equal-leveled hunting brand in First Lite to create the new collaborative Field Collection.
First Lite, which was recently acquired by Steven Rinella's MeatEater, Inc., specializes in apparel considered to be the top echelon of the industry.
When the two joined forces and gave us the opportunity to get a sneak peek of the gear, we jumped at the chance.
The Field Collection Highlights
A total of four tents, two sleeping bags, two sleeping pads, an ultra-cool camp chair, an insulated blanket, a camp pillow, and a couple other products make up the Field Collection.
We were lucky enough to try out the Fillo Elite Field Camp Pillow, the Puffin Field Blanket, and the Stargaze Recliner Luxury Camp Chair.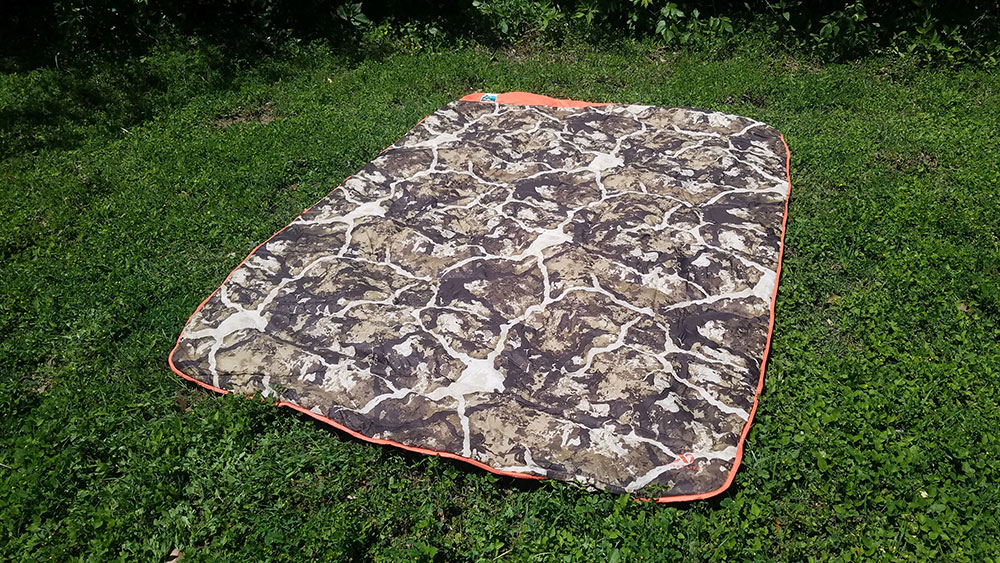 The pillow and blanket were incredible; never have I bothered to find and use a real, quality insulated blanket that can pack down so well. The puffiness makes the entire blanket so light, but it adequately keeps you warm without weighing you down.
Speaking of packability, the pillow is able to fold and stuff down to a size and shape similar to a thick wallet. That really surprised me, and hopefully ends the days of rolled up sweatshirts under my head on a camping trip. I honestly never gave enough thought to camping pillows, and always assumed I'd be fine without.
Now that I've slept on the Fillo several times, and so easily packed it in and out, I'm not turning back.
The Camp Chair Champion
There are, in my opinion, too many styles of chairs to use in the outdoors. NEMO made one that goes above and beyond what anyone would have thought they could do with a camp chair.
And I hope that doesn't sound like I'm over exaggerating, because I'm not. Hands down, it's one of the single most useful and intuitive products I've had the pleasure of testing out since starting as editor here. It's that good.
I've brought the Stargaze along on camping trips to a few nearby campsites our family enjoys, to East Texas for some deer scouting, and to the New Mexico mountains during the 4th of July break. Each time the carrying case made it so easy to move around, the set up was quick and painless, and the enjoyment I got out of merely sitting was notably significant.
Here's my wife and 2-year-old getting in some time on the Stargaze at the beach on the Texas Gulf Coast.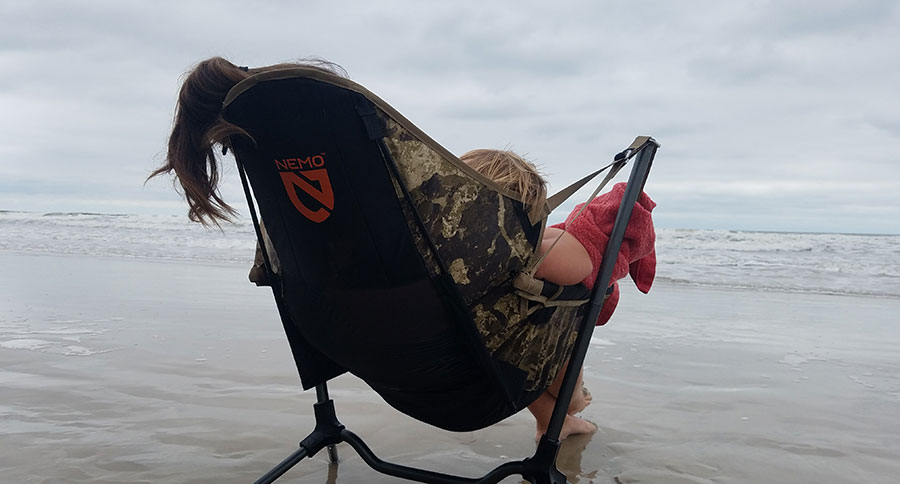 Rethinking Things
All the gear in the Field Collection has so much thought put into it, and looks great without drawing unnecessary attention. It's the kind of gear we've always been looking for, essentially.
It really got us thinking, why can't all hunting and camping gear be this intuitive? There's no reason everything shouldn't be lightweight. I can't come up with an argument against the pack-and-transport factor. The simple fact that it comes from a combined effort between two companies with specific expertise makes me realize I've probably wasted a lot of time and comfort using outdoor gear that just doesn't reach the standards.
Prices on the gear ranged from $49 for the Fillo Pillow to $229 for the Stargaze, with the tents stretching from $249 to $729. You can see details on everything on NEMO's website.
NEXT: FIRST LITE FILM SHOWS WHAT IT'S LIKE TO HUNT THE LAST WILD PLACES
WATCH
Enjoy the outdoors?
Sign up for daily stories delivered straight to your inbox.