As outdoorsmen and women, we frequently look for new places to recreate and explore. One of the places set aside from the typical development and sprawl of urban landscapes in America are national wildlife refuges. The National Wildlife Refuge System provides a ton of opportunities for a wide variety of outdoor activities. From fishing to hiking and even hunting, national wildlife refuges give many people a space to do the things we love. If you have only ever heard of the National Wildlife Refuge System in passing, let's take a deep dive and help explain.
Roles and Responsibilities of the National Wildlife Refuge System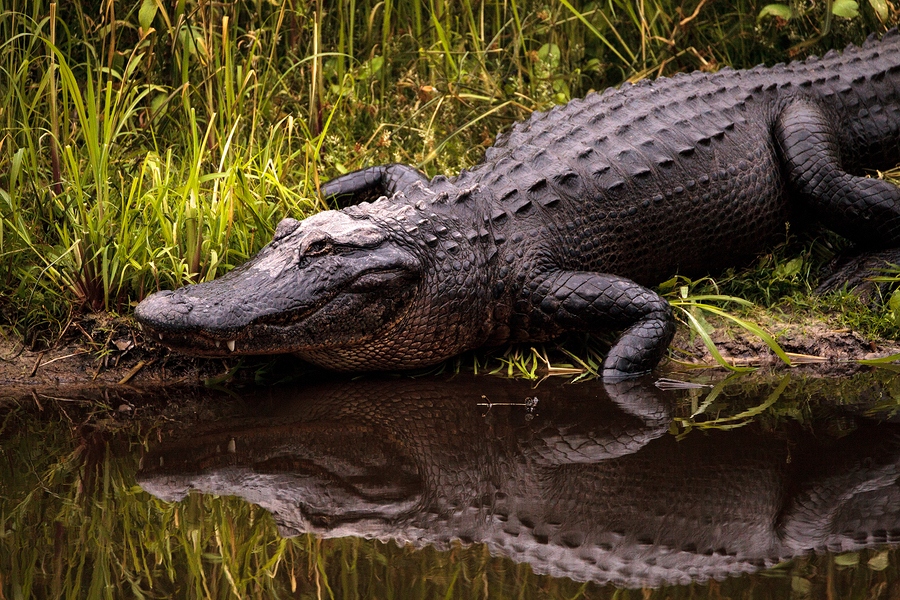 The National Wildlife Refuge System is made up of federally-owned public land managed by the United States Fish and Wildlife Service to help protect and manage native wildlife, fish, and plant species. The U. S. Fish and Wildlife Service sets, as they describe it, a "statutory purpose that targets the conservation of native species dependent on its lands and water," which sets these areas apart from other public lands in the United States. All activities that take place in the wildlife refuges have to support this goal.
The National Wildlife Refuge System protects over 850 million acres of land and water in the continental United States and its territories. Currently, the National Wildlife Refuge System consists of 567 refuges and five marine national monuments. There are also 38 wetland management districts. These districts contain some of the most important waterfowl production areas in America.
The wildlife refuges contain a wide variety of habitats, including oceans, islands, prairies, forests, wetlands, lakes, and mountains. All the wildlife refuges are home to a diverse number of plant, animal, and fish species, at least 380 of which are threatened or endangered. The refuge system has been an enormous success in protecting these species and the habitat they rely on.
To put more numbers to it, the U.S. Fish and Wildlife Service reported that their wildlife refuges are home to over 700 species of birds, 220 species of mammals, 250 species of reptiles and amphibians, and over 1,000 species of fish.
National Wildlife Refuge System Creation and Formation
President Theodore Roosevelt created the National Wildlife Refuge System on March 14, 1903. The Pelican Island National Wildlife Refuge near Windsor, Florida, was the first refuge ever created. It comprises 5,400 acres and hosts over 130 different species of birds.
Since the National Wildlife Refuge System was formed, other legislative acts have been passed to help provide direction on how the wildlife refuges should be managed and improved. These helped create our National Wildlife Refuge System as we know it today.
How to Find a National Wildlife Refuge
The U.S. Fish and Wildlife Service reported that national wildlife refuges are visited over 65 million times yearly. National wildlife refuges are widely spread out across the United States, and there is at least one refuge in each state. The full list of wildlife refuges is available online.
Available activities vary by refuge, but there are often several different opportunities at each one. Some allowed activities include hunting and fishing, trapping, backpacking and hiking, camping, dog sledding, horseback riding, bird watching, and more.
To some, hunting may seem counterintuitive in a refuge where wildlife habitat is meant to be conserved and protected. However, it's actually a healthy, traditional, and particularly effective wildlife management tool. Harvesting game animals in national wildlife refuges is heavily regulated to "ensure equilibrium between population levels and wildlife habitat," according to the USFWS. Anyone wishing to hunt in a wildlife refuge needs to know which areas are off-limits to hunting, and which seasonal dates allow hunting to take place.
Getting Involved With the National Wildlife Refuge System
The U.S. Fish and Wildlife Service frequently looks for volunteers of all ages to help with bird counts, habitat improvement projects, assisting with teaching environmental lessons, leading tours of a refuge, maintenance work, and even staffing gift shops. Volunteering is a great way to make a difference in the National Wildlife Refuge System's goal, and to teach future generations of Americans about the outdoors. You can look for open volunteer positions here.
Volunteer or not, national wildlife refuges are an amazing resource for all Americans and international visitors. These refuges act as sanctuaries for some of the most interesting North American species and give them a fighting chance. At the same time, they provide wonderful opportunities for people to enjoy the outdoors, alongside those native plants and animals, in ecosystems they're meant to thrive within. That's how wildlife conservation efforts should work.
Exploring national wildlife refuges can unearth some gems in the American wilderness landscape, and they're waiting for any and all outdoorsmen and women to find them.