My dad taught me everything that he knew about fishing starting with a bamboo rod and a piece of fishing line. After that we picked up a spincaster, some split shot, and a bobber topped off with a fresh nightcrawler, and I've never looked back. Who doesn't want to reflect on and relive those wonderful childhood memories of a time when things were simple? As I grew older, I could see that the gear my dad was using left something to be desired, but that's what he had available to him. In those days, his vintage Mitchell 300 spinning reel with a spool full of heavy test monofilament line was the order of the day, along with an off-brand fiberglass rod.
He and my grandfather hooked into and landed a whole lot of fish in their day, but the discouraged reactions (and yes, swearing) as they watched a big one break the line was the stuff of angling legend. In fact, I can remember seeing hooks that straightened right out, lures that broke during the fight, and even landing nets whose handle bent right over at the critical moment. The two men in my life that I looked up to the most could cuss like sailors, and were most often inspired to do it by inferior fishing gear.
My dad, Wyatt F. Raleigh Jr., was a World War II naval veteran and knew how to take care of his family out on the water. He never took chances with us when it came to a day of fishing out of a boat, and he made sure that his kids had the best gear he could get his hands on, but sometimes it just wasn't enough. I would give up a year of Sundays to go back in time with some of this stuff and put it into his loving hands!
The Reels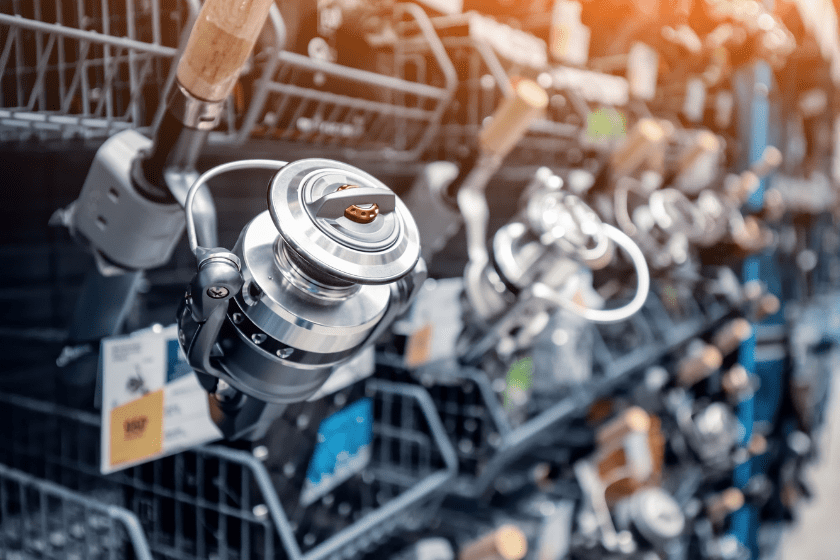 So many of today's reels are solid, well made, and functional, that you almost can't go wrong with a single one of them. Between the gear ratios, the mechanisms, and the smooth drag systems, anglers can use lighter and lighter lines to fool wary fish that have been pressured a lot. My choice for Dad would be the Shimano Stradic FL 4000. It's lightweight, handles like a dream, and holds multiple line sizes. This is a reel that can take on smaller fish, but still be very useful against the big, tackle-busting freshwater species.
The Rods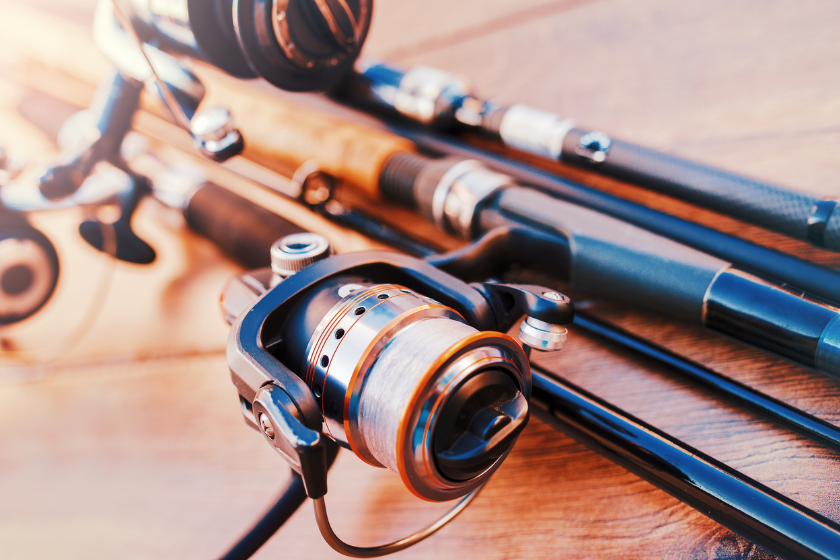 With so many good choices out there today, the selection process might take a little longer, but that makes it more fun. There are brand names like Shakespeare, Berkley, and Fenwick that have long made rods that the average fisherman has used for many years, but that's just the tip of the iceberg. You can opt for high-end rods that will make anyone happy, or you can go all in for something with a better price point and still be quite satisfied. My choice for Dad would be the Googan Squad Gold Series Finesse spinning rod since he was an avid smallmouth fisherman, yet I know from personal experience that it will handle fish all the way up to steelhead size.
The Lines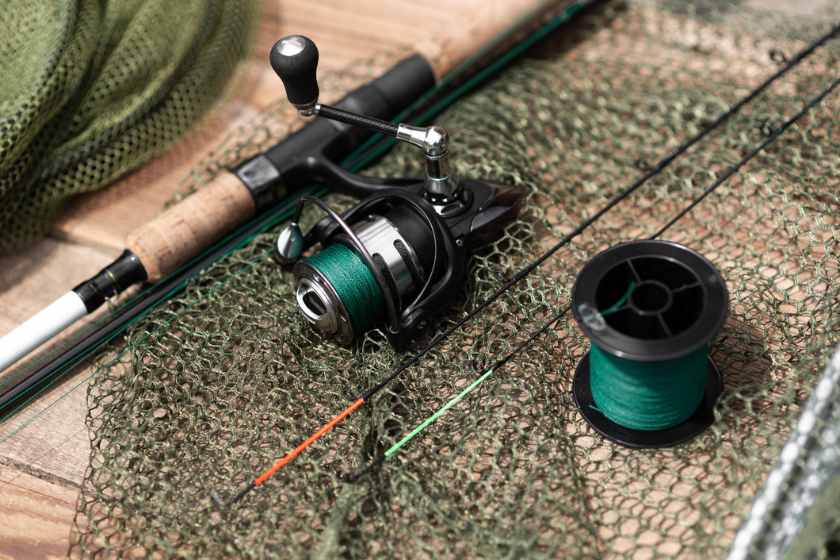 My dad loved to try new fishing gear and the first time he ever saw a spool of that Stren high-vis yellow stuff, he was hooked. Dad suffered from macular degeneration that plagued him until he passed away, but he would have been happy to know that lines like that stuck around so long. Mono has come and gone and will always have a place in our hearts, and fluorocarbon line is fantastic for fooling even wary fish, but he never got to try some of the incredible braided lines that we all take for granted. My pick for him would be the PowerPro Braided Spectra Fiber since it comes in amazingly low diameters with ultra high strength. He even could get it in the high-vis yellow that he so loved.
The Hooks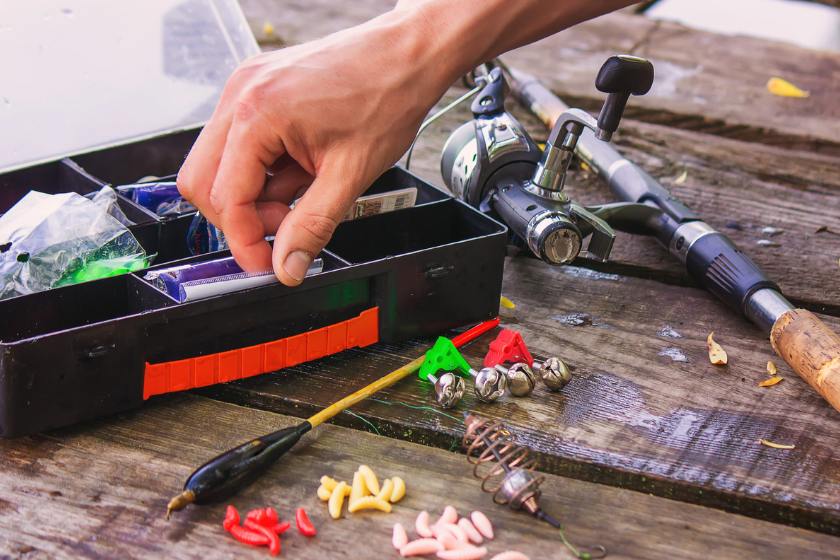 If it could poke a fish in the mouth and hook it, we used it regardless of brand. Eventually, we learned that not all hooks were created equal and sometimes we learned that the hard way. We used tried and true brands like Mustad and Eagle Claw for many years with plenty of success, but there's one brand that really came into its own after he was gone: Gamakatsu. If I could get a set of the Gamakatsu Circle Octopus Hooks into his hands I would do it in a heartbeat. They're not the only brand making ultra sharp, ultra strong hooks, but they've found a formula that really works. He used to love to fish smallies with live bait, and these hooks would have never let him down.
The Lures
My dad came from the River Runt, Creek Chub Pikie Minnow, and Dardevle generation, so he had a tackle box full of classics that any collector would drool over. Over the years he would try anything that he liked the look of, especially if it came out of the bargain bin. His lure creation of choice was the inimitable crankbait, and they've come a long way since his day. One of the finest of today's choices for anglers is the Rapala brand, and my personal favorite was always the Rapala Fat Rap. Dad would have been happy with any of them.
There are a plethora of tackle bags he would have liked, but he loved his old Plano tackle box. He had hundreds of lures, but he had a hard time taking off the Mepps Comet Minnow since he caught so many fish on them. I'm not sure if he would have even parted with any of his trusted gear, but it would have been fun to see his eyes light up at the sight of it.
He loved fishing until the day he died and I sure miss my dad.
Please check out my book "The Hunter's Way" from HarperCollins. Be sure to follow my webpage, or on Facebook and YouTube.
Enjoy the outdoors?
Sign up for daily stories delivered straight to your inbox.