Imagine your toes inching deeper into the warm sand of a peaceful shoreline. The smell of campfire fills the air as you sip your morning coffee on the banks of the fifth-largest freshwater lake in the world. There are thousands of islands on the horizon, and you've booked your first scuba diving adventure to explore one of the many shipwrecks that lie on the bottom of the lake. Would you believe me if I told you this is in Michigan?
If you're seeking the ultimate camping experience this summer, we highly recommend adding Lake Huron to your travel itinerary. For starters, Lake Huron is the second largest of the Great Lakes with a shoreline in Michigan spanning over 2000 miles! Lake Huron contains over 30,000 islands and hundreds of shipwrecks that are accessible alone or with guided tour companies offering aquatic adventures with clear bottomed boats. It's impossible to boast about this enchanting lakefront getaway without mentioning the many lodging and camping options. From beachfront campgrounds, RV parks with full hookups, rustic wooded camping areas and even deluxe luxury cabins, you're guaranteed to find a location for all of your vacation needs.
Endless outdoor activities like fishing, kayaking, scuba diving, and nature trails will ensure there is never a dull moment. So, if you are seeking to fulfill your families' camping desires or you're just taking a solo trip and looking for a quiet place to recharge and relax for the weekend, Lake Huron is the destination you've been searching for.
The 5 Best Campgrounds for Lake Huron Camping
1. DeTour State Forest Campground
Location: LAT 45.958343113399998 LONG-84.000612300599997
Six miles west of DeTour Township, located on a remote peninsula of Lake Huron, lies the DeTour State Forest Campground. You'll be guided to the large campground by a winding road through Hemlock and Pine forests, greeted by the tranquil sound of the waves on the shore. You've discovered peace. This campground is the physical representation of the word tranquility. There are 21 sites available for tent or small trailer use and rarely will you see a full campground due to its secluded location. A must-stay campground for a traditional camping experience.
Amenities/Activities
Vault Toilet

Potable water from hand pump well

Hunting

Fishing

Paddling
2. Jellystone Park North Port (Formerly Lake Huron Campground
)
Location: 2353 N Lakeshore Rd, Carsonville, MI 48419
Located only five miles north of Port Sanilac, Yogi Bear's Jellystone Park is filled with activities to keep your family active while creating unforgettable lifelong memories. Situated a few feet from the lake, Jellystone park offers beautiful tent sites, RV sites with full hookups, rustic cabins, and yurts with modern day conveniences like WiFi and Cable TV. Kayak and boat rentals from the campground offer an opportunity to go fishing and explore the islands, while on-site activities like the heated outdoor pool, inflatable water slide, and basketball court keep you active on land. This place has it all!
Amenities/Activities
Gem Mining

Mini Golf

Activity Pool

Volleyball

Basketball

Horseshoes

Golf Cart Rentals

Pedal Carts

Fishing

Jumping Pillow
RELATED: A Lake Erie Escape to One of These Rentals Will Set You Right
3. Lakeport State Park
Location: 7605 Lakeshore Road, Lakeport, MI 48059
Lakeport State Park lies on the south end of Lake Huron, 11 miles north of Port Huron, MI. A popular location that tends to fill up quickly on the weekends, however, the sites are designed to keep a sense of peace and have ample space in-between. This pristine State Park contains two sections, divided by the town of Lakeport, containing around 250 lakeshore campsites on over 500 acres! Bathroom and shower facilities are available and there is also a camp store offering essentials like firewood and drinks, just in case you run out.
Amenities/Activities
Fire Ring

Showers

Swimming

Playground

Camp Store

Campground

Picnicking
Oscoda/Tawas KOA
Location: 3591 Forest Road Oscoda, MI 48750
Whether you are a first time camper or an experienced outdoor enthusiast, KOA is an excellent choice to satisfy your outdoor cravings. Koa has been operating since 1962 and has since established hundreds of beautiful camping locations around the United States, their location on Michigan's Sunrise Coast is one of our absolute favorites. If an adventure through the forest excites you then look no further because the nearby Huron National Forest and Huron Off Road Vehicle Trails offer an immersive experience. The water lovers out there will enjoy a vast shoreline and the nearby Au Sable river known for the awesome canoeing, kayaking, and tubing routes. Those looking to entertain the little ones can find an arcade, a kids barrel car train ride, gem mining, and bike rentals.
Amenities/Activities
WI-FI

Pool (5/28 - 9/6)

Bike Rentals

Dog Park

125' Max RV Length

50 Max Amp

Kayaking

Gem mining

Laundry

Garbage Pick-up
Thunder Bay Resort RV Park
Location: 27800 M 32 Hillman, MI 49746
Ladies and gentleman, start your RVs engines and make your way towards Thunder Bay! A truly magical experience awaits you here, dubbed one of North America's top rated attractions, Thunder Bay RV Park offers a unique Elk viewing carriage/sleigh ride topped off with gourmet dinner and wine tasting. Northern Michigans only full time theatre on site offers plays, comedy shows, musicals, and even a murder mystery dinner on the weekends. Rv sites, tent sites and deluxe suites give you an affordable opportunity to explore different options and discover a new form of opting outside. Thunder bay is also home to over 100 shipwrecks for all of our scuba diving enthusiasts, but if you prefer to stay dry the Alpena Shipwreck Tour Boat offers informative and exciting tours with their glass-bottomed ships. Thunder Bay has it all, folks!
Amenities/Activities
Free WI-FI

Fire pit

Elk Viewing Carriage ride

Theatre Shows

Barbeque area

Full water hook-ups

Private patio set-ups

Pet-friendly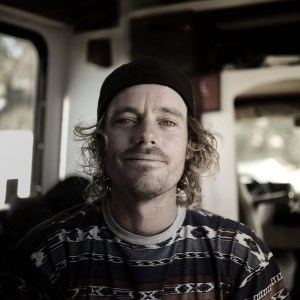 Raised in Butte, Montana, Josh Monthei is a nomadic photographer, skateboarder, and an over-caffeinated writer. He has been traveling North America for over seven years. His travels have spanned over 100,000 miles and include a 3000-mile skateboard trip from Los Angeles to New York City. Instagram: @josh.monthei
Where are your favorite places to go camping? Share your adventures with us on our Wide Open Roads Facebook!