There are endless choices when it comes to planning an outdoor vacation, but a favorite of mine is a getaway with both mountains and lakes. Something about a mountainous landscape around a lake makes the sky open wider, stretching the colors of a sunrise or sunset as far as your eye can see.
In the middle of the day, you can see ospreys executing swift, noiseless dives, and in the evenings the stars will seem acutely illuminated against the soft, black velvet night.
Reveling in earthly treasures like these is just the start of what will be an unforgettable visit to Lake Chelan in Washington, which is actually the largest natural lake in the state. Normally favored by Seattle residents as a beloved weekend break, this gem deserves to be appreciated by all who wish to explore it.
Lake Chelan is home to many indigenous communities, most notably the Chelan Indian Tribe, and it sits within the traditional territory of several native groups speaking the Interior Salish language. Chelan itself is Salish for 'deep water.'
Read on as I create a perfect itinerary for you to get the most out of your trip to one of my favorite low-key escapes.
Day 1: Take a Ferry to Stehekin Valley
When it comes to choosing which outdoor adventures to embark on, you've got lots. Whether you're seeking peaceful wandering or challenging hikes with rewarding views, you can't go wrong with whichever direction you set your eyes on.
Taking a ferry ride to the Stehekin Valley is a hopeless romantic's dream, especially considering there are no roads into this remote, quaint town, which only amplifies the charm. The only way to get here is by air or by the Lady of the Lake ferry service, and depending on which model you take, the journey can be either two and a half hours or nearly four.
Once in town, you can solo trek on foot, take part in group walking tours, or even explore a trail by horseback.
One of the most sought-after views in Stehekin is called Rainbow Falls, a natural waterfall surrounded by fragrant Ponderosa pines that is over 300 feet tall. You can also take a short shuttle ride here. The floating mist sprays can create beautifully striking rainbows, giving the landmark its' deserved name.
The hike itself isn't very long, but after a day of exploring what Stehekin has to offer, you may be tempted to spend the night for some exceptional stargazing. A backcountry permit is required for overnight camping in North Cascades National Park, but you can also find comfortable lodging in town as well.
This area has Lake Chelan beat with its minimal light pollution, meaning you can trace impressive constellations with your loved one fairly easily. Ultimately, if you decide to stay, book accommodations in advance, or you'll be left waiting for the next ferry.
Day 2: Trek Okanogan-Wenatchee National Forest
A two-hour drive will take you from Lake Chelan up to Okanogan-Wenatchee National Forest, a wild region that is any hikers dream. The forests' hiking trails will take you to wildflower meadows, gorgeous waterfalls, and soaring trees blanketed with moss. Keep your eyes peeled as you stroll through this national forest and you can get lucky and spot animals most people never see: cougars, wolves, and grizzly bears. Knowing that you're sharing the trail with these apex predators will make you realize how wild this place truly is.
If bird watching is more your speed, Lake Chelan is a world-class birding destination. If you're paying attention, you're almost guaranteed to see many varieties of owls, woodpeckers, eagles, hawks, and falcons.
Fellow geology lovers will appreciate knowing about Lake Chelan's ancient beginnings thanks to the rise of the massive Cascade Mountains millions of years ago. This glacial-fed lake has some of the clearest water in the state—all due to the remaining 100 glaciers. Another fun activity for nature lovers involves keeping track of the several different species of native plants, lichens, and moss during your walks, as the Pacific Northwest's biodiversity is unbeatable in comparison with many other corners of the country.
Northwestern Washington has a marine west coast climate, meaning its proximity to the sea can result in unpredictable weather; even bright, sunny days can turn into torrential downpours in a matter of minutes. Dress in layers that you can take on and off depending on the temperature, and make sure you have a waterproof jacket. Once the sun comes out later (it almost always does), you'll be feeling glad you're not cold and trying to dry out.
Day 3: Splash in the Third-Deepest Lake in the US
Don't let Lake Chelan's peaceful stillness fool you —here are ample opportunities for water sports on the lake as well as on the Columbia River, located only four miles away. Jet skis, parasailing, kayaking, pontoon boats, and even windsurfing are available from a handful of rental outlets directly on the shore of Lake Chelan.
Shoreline Watercraft has 5 different locations, so make sure you check their website for current selections ahead of your trip. Head down to the sandy beach to get a rigorous yet fun workout in, or simply enjoy the views from the lakeside while cheering your loved ones on from afar.
Depending on whether you are calling Chelan's south shore or north shore home for the weekend, you will have your own unique landscape views. The south shore is popular thanks to its' expansive angles of the Manson basin as well as easier access to Lake Chelan State Park. With the lake stretching over 50 miles long, make sure you plan for plenty of time.
Always check the National Park Service and Visitor Center to be updated on all closures, conditions, and pass requirements.
Bringing the little ones? There are some pretty epic family-friendly resorts in the Lake Chelan Valley - Campbell's Resort, Wapato Point, and Slidewaters are some of the areas' top rated!
Day 4: Enjoy Vineyard Heaven & Expertly Paired Meals
Last, but certainly not least, is the cherry on top of what makes the Chelan Valley a remarkable destination—this small town is one of the top wine regions in Washington State. Take a relaxing stroll through any of Lake Chelan's plentiful vineyards, sprawling over more than 300 acres. There are many wineries and distilleries hosting upscale, chef-driven pairings that are complete with rotating seasonal offerings. The most popular events fill up quickly, so check Chelan wineries' event calendars to reserve seating in advance.
My favorite winery, Siren Song Wines, boasts a beautiful French-inspired mansion situated on an incredible lookout point with views of Lake Chelan and its surrounding mountains and subranges. You will feel transported to another country once you step foot in this impeccable vineyard. Siren Song also boasts an eatery serving up rich food that includes oysters, crostini's, carpaccio, tartare, artisan pizzas, as well as a mouthwatering dessert menu. Another top feature of this vineyard includes its lavender fields, rose garden, and olive grove. Treating yourself to a wine tasting on these gorgeous grounds will feel like a sweet dream, especially on a clear day.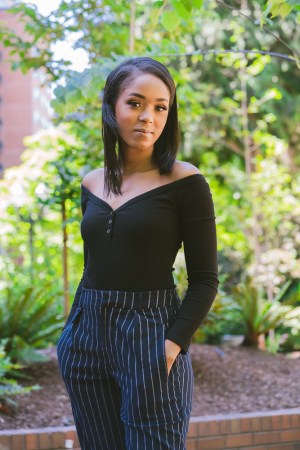 Tai Carpenter is a freelance creative writer and art gallerist currently serving as board President of Don't Shoot Portland, a nonprofit that uses art and educational programming to create social change. Instagram: @highimtai
Did we miss one? Share with us on Wide Open Roads on Facebook!
Enjoy the outdoors?
Sign up for daily stories delivered straight to your inbox.