There's no better time for big pike than the fall.
Kristine Fischer knows a thing or two about catching big fish. A Nebraska native with a penchant for casting from a kayak, this tournament angler has the knowledge and persistence to continually come out on top.
Her latest milestone is no exception.
Kristine set the hook into a monster northern pike Sept. 22, and the jaw-dropping fish turned out to be her personal best from a kayak.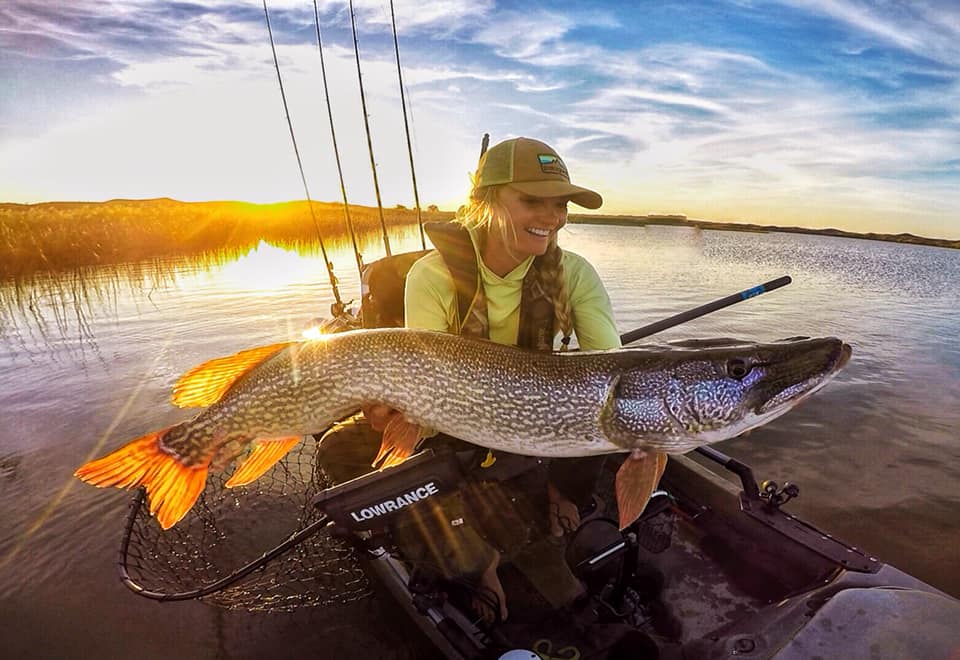 "This is what happens when a moon rise lines up with the sunset," she wrote in an Instagram post. "The big girls come out to play. The wind had been relentless all day with gusts of 25-30mph. I had to hug the south bank and methodically worked the reed line with blade baits and a lipless crank. Finally, a half hour before sunset, the wind slowed to a slight breeze, and I was able to break out the big Medusa and watch this beast of a fish t bone it a few feet from my kayak. As outdoorsmen, it's the days like this, where our efforts and determination collide with triumph, that fuel the fire to keep pushing through the struggles."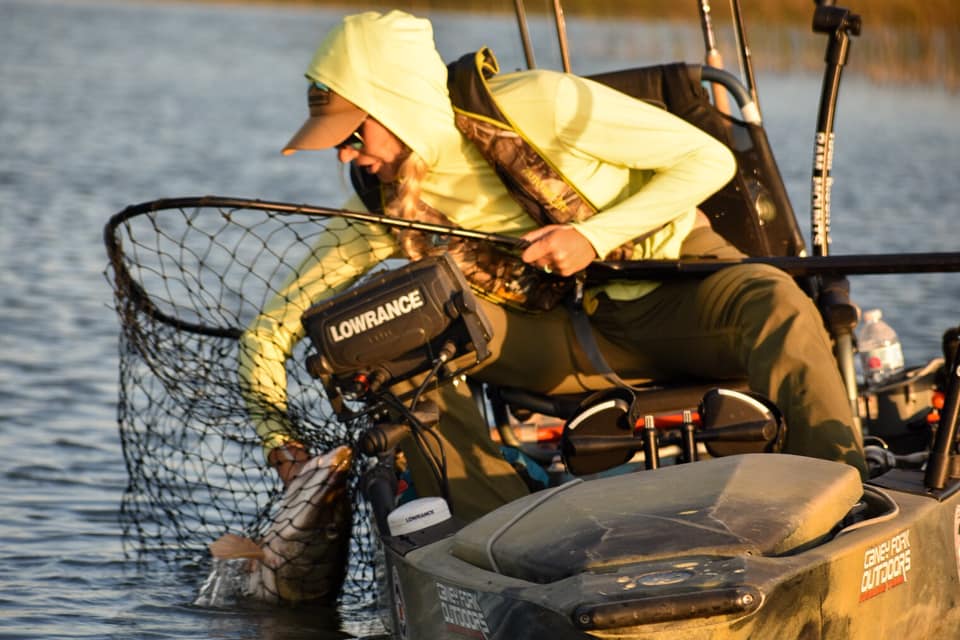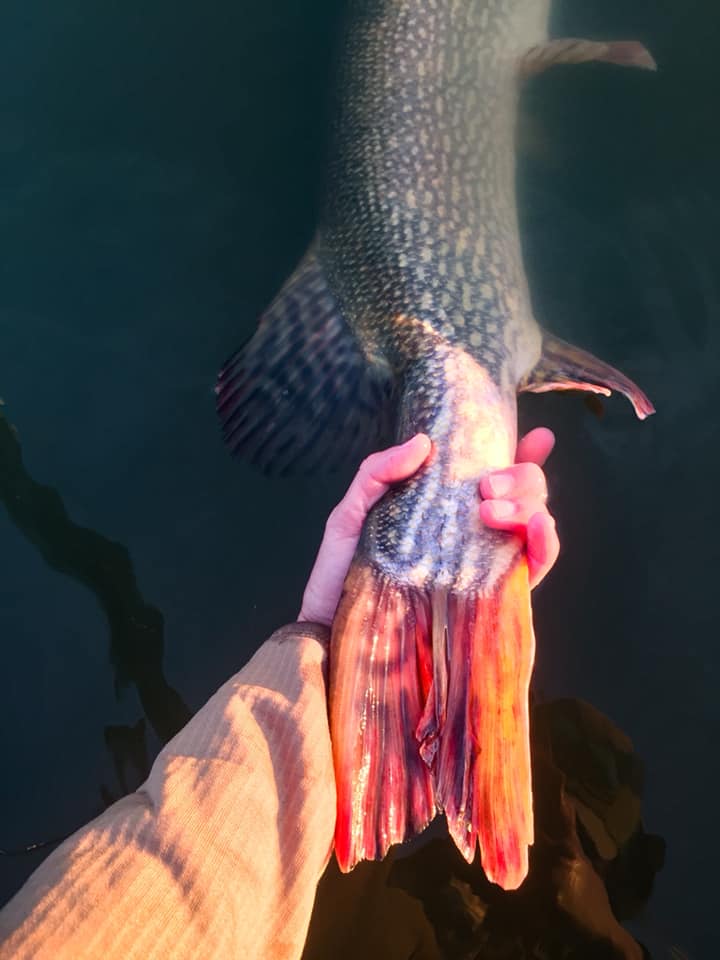 It's no surprise this fish fell for a big bait, a proven tactic when the water cools come fall.
Congrats on the new record, Kristine. Pike sure don't get much prettier than that!
Be sure to follow Kristine's angling adventures on her Instagram page.
Images Courtesy of Kristine Fischer/Facebook
Did you enjoy this post? CLICK HERE to view more article by Justin Hoffman. You can also check out his Photography Site Justin Hoffman Outdoors, as well as follow him on Facebook Justin Hoffman Outdoors, Instagram hoffmanoutdoors, Twitter @HoffmanOutdoors, or subscribe to his YouTube channel Justin Hoffman.
NEXT: REBEKKA REDD: THE FLY GAL WITH A PASSION FOR MONSTER PIKE
WATCH
Enjoy the outdoors?
Sign up for daily stories delivered straight to your inbox.