Musician Joe Stamm talks about his experience in the industry, and how an appreciation for the outdoors has left its mark.
As outdoorsmen and women, odds are a lot of us share some preferences when it comes to music. Rock, a little country, and some definite Americana seems to be consistent in most of our favorites.
If that's the case for you, we've got a recommendation based on not only good tunes, but the character and personality of the frontman.
Joe Stamm, of the aptly named Joe Stamm Band, is a champion of Black Dirt Music, his choice of terms that help describe not only where he comes from (the farmland of the American Midwest), but the vibe his music gives off.
Black Dirt Music, at least to Stamm and his circle, represents the rural, hard working, community-based roots he was born in, and also a place to hear the truth.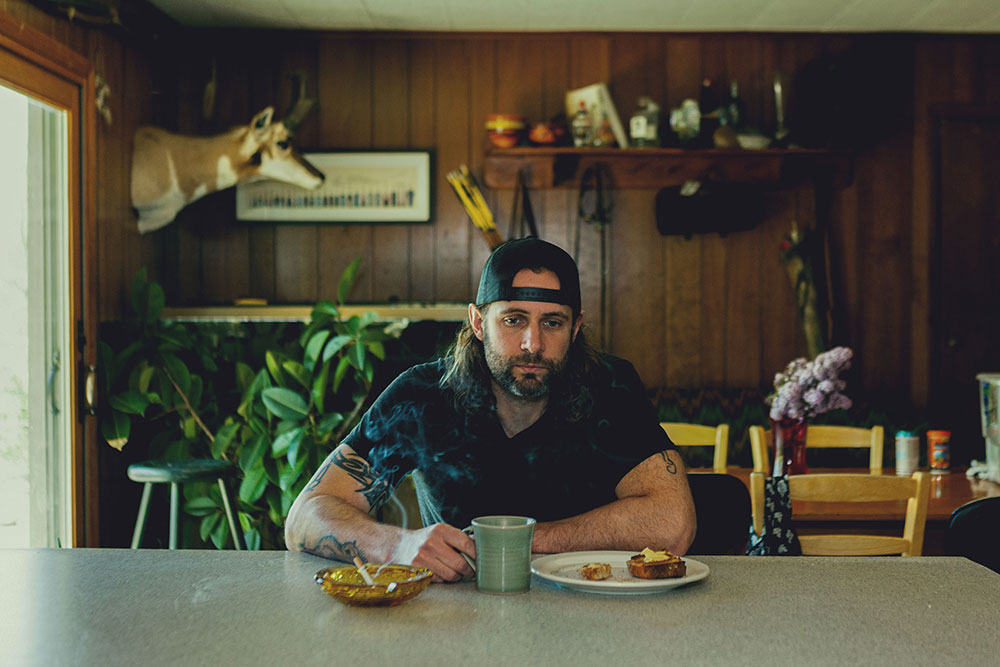 We'll let his words help elaborate, starting with the quick description of his upbringing.
"I'm from central Illinois, a small town right outside Peoria," Stamm told Wide Open Spaces. "It was a rural community. I grew up on a couple acres that my grandpa gave my parents to build a house on right in the middle of one of his cornfields. Really most of my life, at least most of my youth, was playing sports. Mainly football, I got a scholarship to go do that up at Northern Illinois University, but had shoulder problems and couldn't throw a football anymore. I eventually needed something to do, and something to pursue that would get the fire going in me like sports did."
He's selling himself a little short here. Stamm's name was widely known as one of the best football players to ever come out of the area, and his promising career was unfortunately cut short.
So, like a lot of college students, he got excited about a seemingly easy required arts course, Intro to Guitar. You know, one of those weird electives
"Within a couple months, I was still terrible of course, but I started writing songs, and that's just grown over the years" he said. This was 2006, and within a year he was booking small solo acoustic shows.
"Fortunately, that was before social media was as prevalent as it is now," Stamm said with a laugh. "So there aren't any videos of me doing that out there that I know of, thankfully, because I'd probably be pretty embarrassed."
He had a lot of "blissfully ignorant ears" to play for during that time, but kept working on his craft, playing more shows, and stretching it into slightly more than just a side gig.
A band started to form, and by the end of 2013 the Joe Stamm Band was more or less officially formed, and "It's just kind of been built since then," he said.
Three years ago this September, Stamm was able to quit his day job and devote himself to music. It wasn't his initial objective; he didn't dream of it as a kid. But here he is.
To get a taste, here's Joe Stamm's just-released single, "Lay Down."
You can hear it, can't you? A voice equally familiar as it is unique. Good, driving guitar where it needs to be. The Black Dirt explanation on the band's site really rings true.
Not only is the music fitting for anyone who likes quality country, but his direct connection to the outdoors helps make it even stronger.
"I can remember being as tall as my dad's knee carrying around muskrats," Stamm said. "My dad was a trapper his whole life, and his uncle, my great uncle, taught him. I used to go out trapping with him as early as I can remember. We were always into the small game more, rabbit hunting, squirrel hunting, and fur bearing animals. It was more gritty Midwest, poor man's outdoors."
Like a lot of us, Joe took after his dad and moved things in his own direction as he aged and matured. Lo and behold, those memories and experiences melted into his music making.
"Whether it's the two acres in the middle of my grandpa's cornfield, or whether it's walking fencerows and ditches with my dad, if that's important to you, it's going to seep into your music," Stamm said, "whether it's something bad that happened, good that happened, or just kind of the slow trickle of life experience, which the outdoors have always been in my life."
But like any musician, he can recognize ebbs and flows in a lot of life's aspects.
"My dad, you know, he talks about when he was growing up, and there weren't deer, or deer hunters," he recalled. "The other thing was there were a lot more pheasant and quail, whereas that's become more of a 'pay to be able to do it' thing. I'm 37, and I can remember going on a few hunts as a kid, but even by then it was starting to tail off. The farmers were already ripping the fencerows and straightening the creeks and stuff. The demographic of that kind of hunting has shifted over the years, too. Here, you can't call up old man Turner outside of town to go walk his fencerows and hunt pheasants anymore, because those just don't exist anymore, or not nearly like they used to."
With those kinds of thoughts, it was obvious Stamm sees the changes, and acknowledges the things our hunting heritage is going through. Actually, we talked for the better part of an hour, because it's easy to lose track of time with a guy like him. He's about as genuine as they come, and could hold his own at any hunting camp.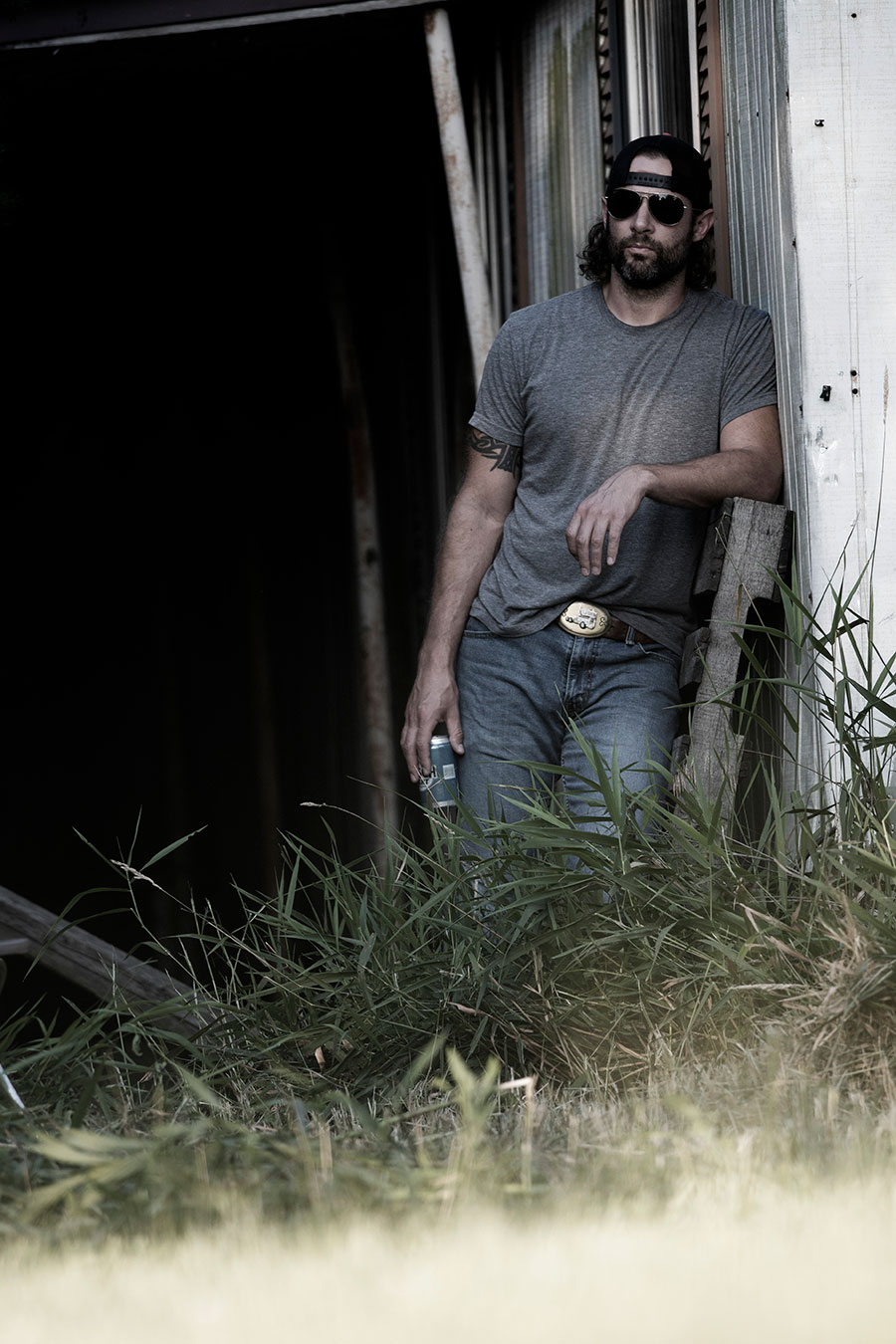 So far, he has one significant musical opportunity that stands out as the one he's most proud of.
"Being involved in Chris Knight's shows is the highlight of my career so far," he said. He's opened shows for the likes of Jamey Johnson with 10,000 people, but "when I'm opening shows with Chris, it's two, three hundred people. They're smaller. They're listening rooms."
He called Knight his "songwriting hero," and that "he's influenced my songwriting and my pursuit of music probably more than anyone else."
Stamm and his band will get another chance to play with Chris Knight this fall, among the many shows he's booked throughout the rest of the year.
And of course, one of Stamm's biggest fans is the one that frequently appears on his Instagram page.
A redbone coonhound, Sam is from Missouri and has been with Joe since he was a year and a half. A past redbone serves as the band's logo, and the hunting dog has become a "strong symbol for us."
"People probably ask about him more than anything when I'm at shows. He's a hunting dog, and he's a house dog, and he's certainly become an icon for the band and one of my best good friends," Stamm said.
He enjoys raccoon hunting with Sam, and a little mushroom hunting here and there, but the time to do so is getting more scarce. He'll drop a line in the pond he has on his property with his dad. He can walk out his back door and get a quick taste of the great outdoors.
Except that full touring schedule has impacted things, and there are smaller windows to fish and hunt. Like any of us, he's working against some other variables taking away time.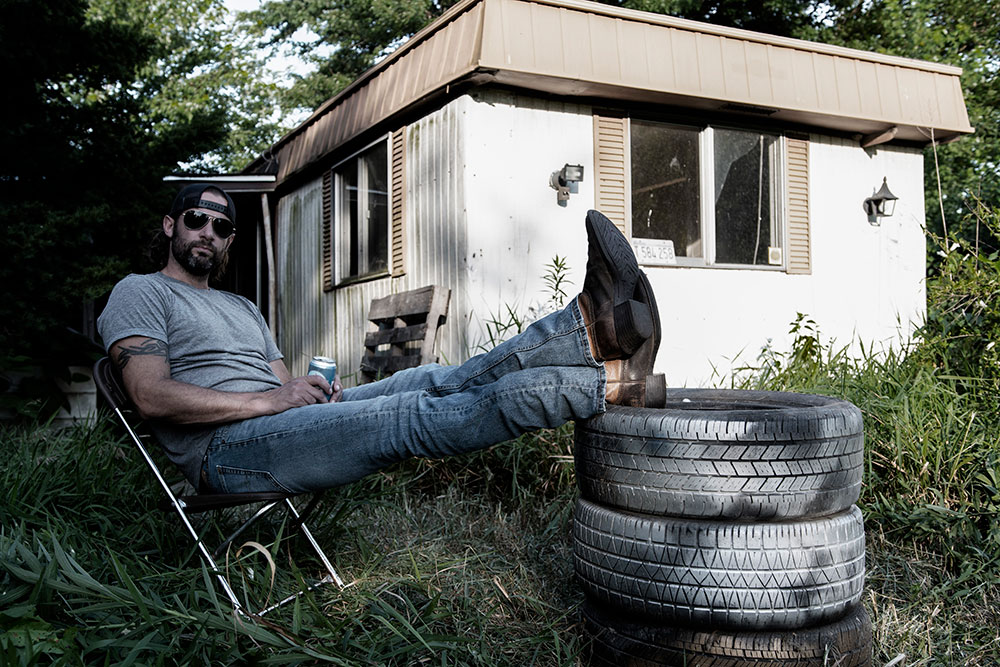 Even still, Stamm seems like the kind of guy who is going to chase raccoons with Sam as easily as he's going to write and record another good song. He'll be keeping his brand of country rock, straight from the grassroots of central Illinois, in the ears of as many people that will listen.
Currently Joe's planning to release a live show recording, the band's about halfway done with a full album, and of course the new single just debuted on July 12. Here's hoping you can appreciate it all a little more knowing Joe and his bandmates and friends are a lot like the rest of us.
To follow up and get more Black Dirt music from the Joe Stamm Band, you can check out their website, Instagram, and Facebook.
NEXT: MEATEATER'S RYAN CALLAGHAN ON THE AMERICAN CONSERVATION GOALS THAT MATTER MOST
WATCH
Enjoy the outdoors?
Sign up for daily stories delivered straight to your inbox.