The new ISOtunes Sport DEFY Slim earmuffs scored high marks upon first impressions.
Hearing protection is something to be taken seriously. Take it from me, a guy who used to play drums in a college bar band, frequented loud rock and roll concerts, and installed 10-inch subwoofers in my Jeep Cherokee because I thought it was cool.
My ears have taken a beating, and I'd say I went about it the wrong way in my early years. Tinnitus has begun to creep into my list of minor aging ailments, and I'm definitely paying closer attention to what I put over my ears these days to stifle some of the impact.
It's especially important when fall rolls around, and my shotguns and rifles get more use during hunting season. I've grown accustomed to (and, frankly, attracted to) electronic earmuffs for a lot of reasons. The main draw for me is obvious: wearing muffs that significantly protect my hearing, while simultaneously allowing me to maintain environmental awareness, is exactly what I need in most hunting situations.
When I got the opportunity to try out the new ISOtunes Sport DEFY Slim earmuffs with Tactical Sound Control Technology, I didn't think there'd be such a noticeable difference between older electronic hearing protection I'd been using for years and this new product.
I was wrong, and it's turned out to be a major advancement in my hunting and shooting experiences.
The New ISOtunes Sport DEFY Slim Hearing Protection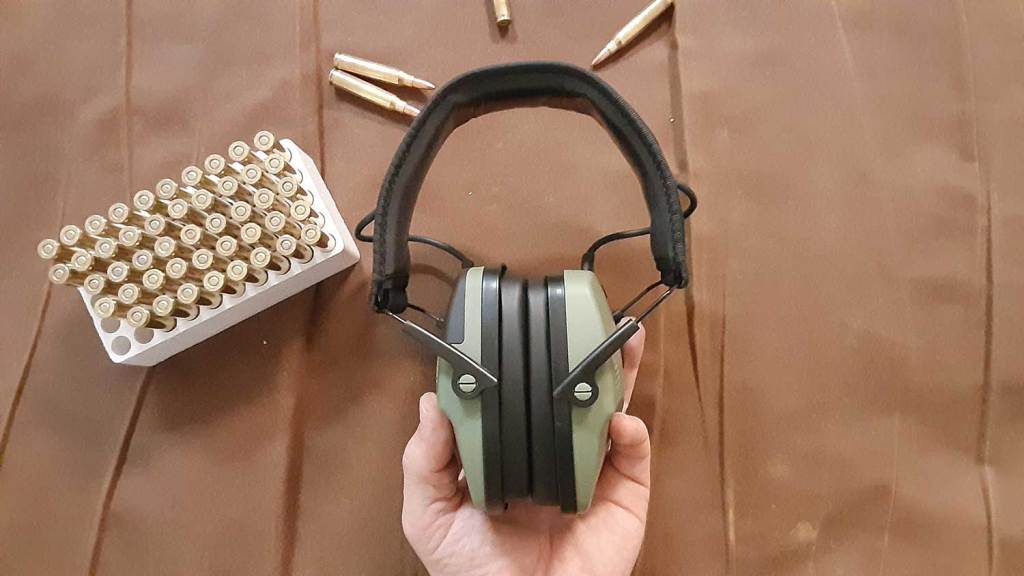 The need for noise reduction for shooters isn't up for debate, so when a headset like this new ISOtunes Sport DEFY Slim shows up on the market, it's worth it to check it out. Dubbed as the next generation of hearing protection, this headset is a full-on system serving as not only a hearing protector, but a communication device of high sophistication.
I've long-since determined that over-ear hearing protection is my preferable method, because earplugs give me a headache after a while. Plus, they don't decrease the level of high impact noises nearly as well as a good pair of tactical earmuffs like these.
Here's the long list of notable features in the DEFY Slim:
Tactical Sound Control Technology: 8x hearing enhancement with a response time under 2 milliseconds
Bluetooth connectivity: Dual connect for phone calls and audio with devices up to 30 feet away
Slim size and lightweight design: The profile is among the thinnest ISOtunes Sport offers, and the weight is minimal at just 310 grams
25-hour battery life: Using AAA batteries
Tested and Approved: 21 NRR tested and approved to ANSI s3. 19-1974
The noise reduction rating of 21 decibels is impressive, and the SafeMax Technology limits volume output to 85 dB for damage-free listening to music or podcasts.
In particularly loud environments, like a shooting range, I found these to work extremely well. In the opposite situation, like the dove field I used them in, it was a valuable advantage to hear the sounds around me clearly and distinctly.
The earmuffs also use IPX4 water resistance, providing durability against sweat and moisture. I haven't dropped them yet, but they certainly seem sturdy enough to withstand a little abuse. The hard plastic housing and strong wire connections seem like they'd do well against some regular wear and tear.
There's also an ISOtunes Sport DEFY Slim Basic, which excludes the Bluetooth functionality and noise-isolating microphone used for phone calls.
All ISOtunes Sport gear comes with a one-year warranty against defects in material and workmanship. And if you aren't satisfied within 30 days of trying out your new hearing protection, ISOtunes will refund your purchase entirely. That's a well-appreciated bonus from the family-built consumer safety brand.
The DEFY Slim is extremely easy to set up and use, with really only one operating knob that turns the unit on and off as well as adjusts the volume. The only minor gripes I have are less important. The "ultra-slim" declaration may be true compared to other models from ISOtunes, but I've worn slimmer electronic earmuffs, or at least pairs just as slim. In addition, the Olive Drab Green color is cool, but I typically prefer a camo pattern for waterfowl hunting, and the black strap that goes over the head should be camo, too. It's a nitpick, because there are far worse color choices than OD Green, but if I had y way they'd be covered in camo.
Overall, I'd rank these muffs high among all the pairs I've used over the years, and they'll be consistent companions of mine for trips to the shooting range as well as gun hunts throughout the season.
You can read more about the DEFY Slim and DEFY Slim Basic earmuffs at ISOtunesSport.com.
NEXT: DARN TOUGH HUNTING SOCKS DO A DARN GOOD JOB