You don't need to break out a passport to go on a fabulous island vacation. Next time you have an itch to lay out with a rum-filled coconut or mojito, you can just book a domestic flight and travel a few states over — or even drive next door, if you want. So if you're looking for some affordable, homegrown island vacations, these destinations are not just suntanning and surfing, but also hiking, biking, paddle boarding, fishing, diving, museum-hopping, and world-class dining.
1. Assateague Island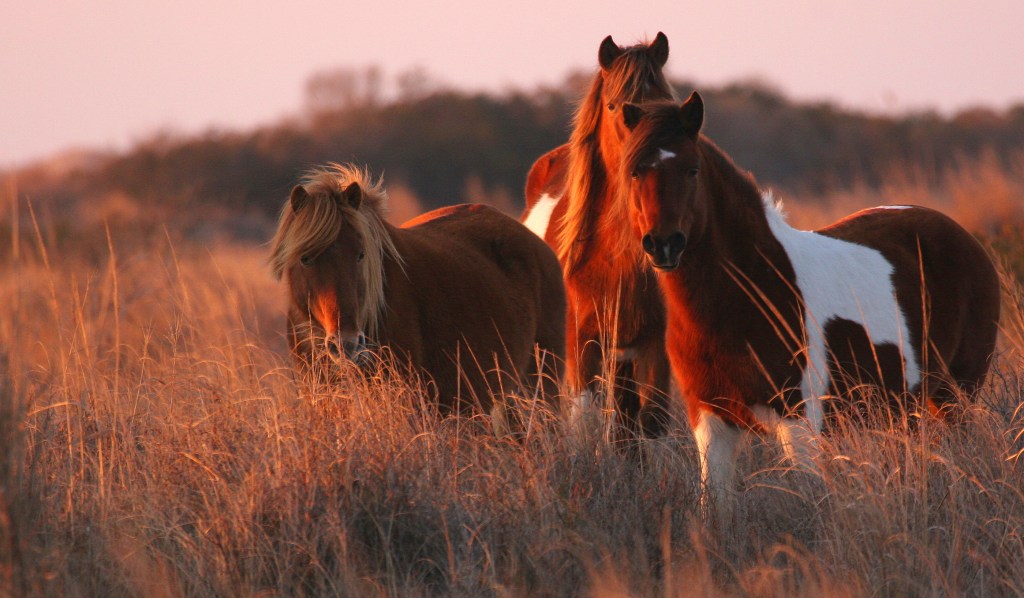 There's an oft-told legend about Assateague Island's famed wild horses: Apparently, the original 17th century farmers on the island set their horses free so that they wouldn't have to pay taxes for them. Eventually, those horses went fully wild — and begat the descendants that you see today. But Assateague is famous for so much more: You can also fish, kayak, paddleboard, hike, stroll, swim, and even collect shells. The island's pristine beaches — which span from Maryland to Virginia — have occasionally even won it the distinction of having the best beaches of any national park in the United States.
2. San Juan Islands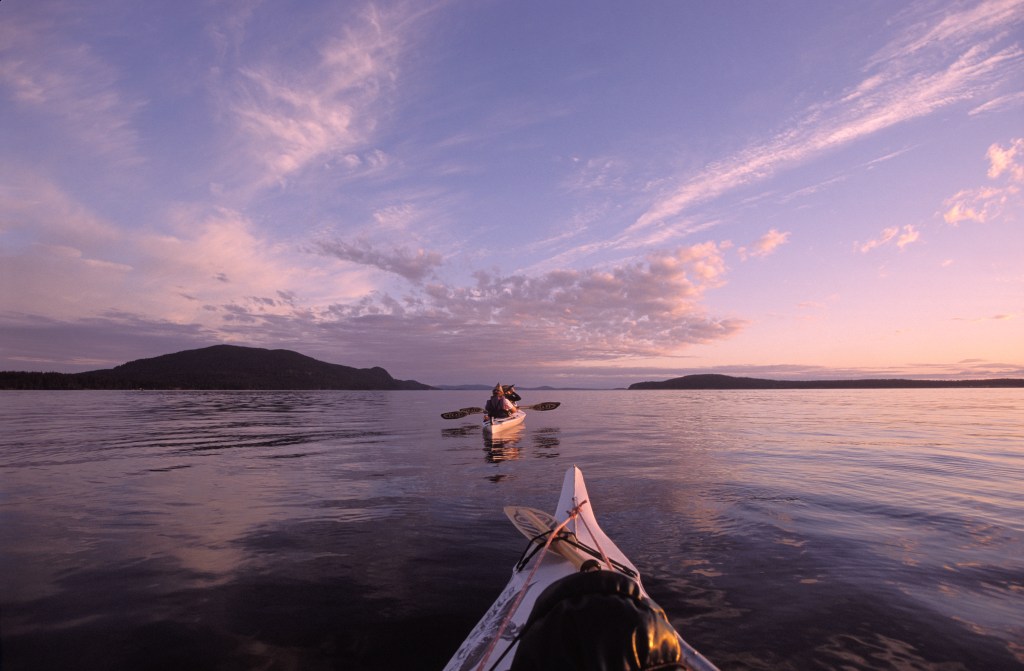 Visiting this archipelago will get you 172 islands for the price of one. But a visit will also introduce you to friendly locals, stunning vistas, delicious restaurants, and whale-watching tours. And while you may tempted to think the San Juan Islands are in Puerto Rico, they're actually right off the coast of Washington — and easily accessible via ferry. We suggest starting with the three most populous islands (Orcas, San Juan, and Lopez) and going from there. Also, don't miss the breathtaking view from the top of Mount Constitution.
3. Santa Catalina Island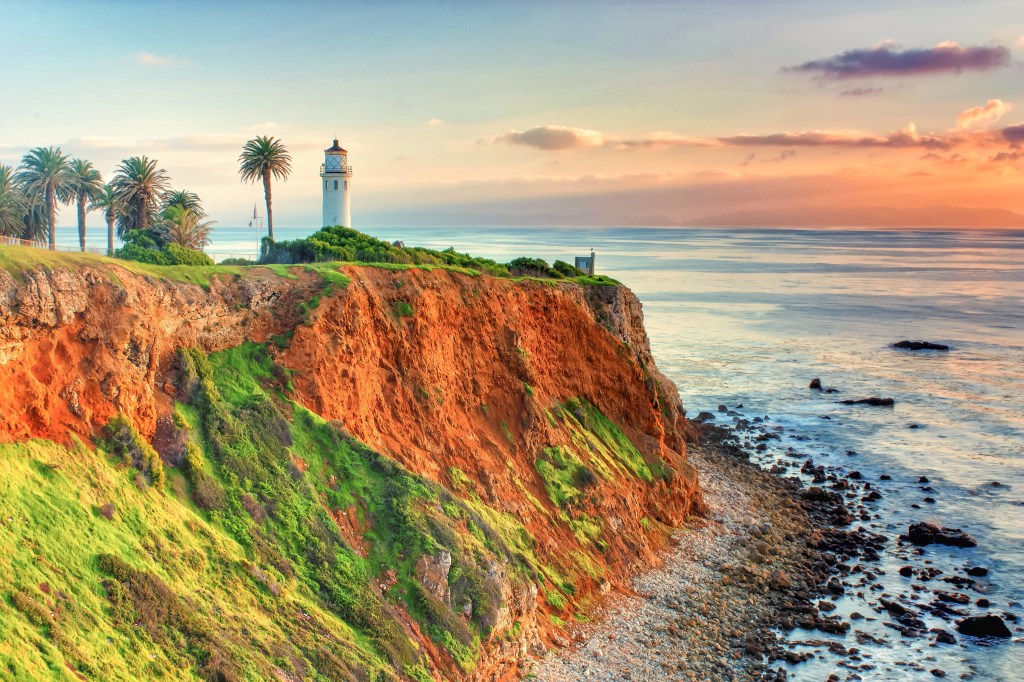 Santa Catalina is a Southern California gem. Just an hour from Long Beach, San Pedro, or Newport via ferry, Santa Catalina boasts not only soft sands and crystal clear waters, but also fresh seafood, island-brewed beer, and remnants of old Hollywood. All the top Golden Age stars, including Marilyn Monroe, used to frequent Santa Catalina. And after one golf cart tour or shuttle boat ride around the island, you'll see why.
4. Mount Desert Island
Don't let the name fool you: Maine's lush Mount Desert Island is teeming with nature and wildlife. For proof, look no further than the island's rocky beaches and verdant forests, which nicely complement the bustling charm of nearby Bar Harbor. And if you love biking, then you're in for a treat: Many adventure-seekers have called Mount Desert a top biking spot. And if you're more comfortable hiking, then there's something for you, too: Mount Desert Island contains the tallest mountain on the East Coast, Cadillac Mountain.
5. South Padre Island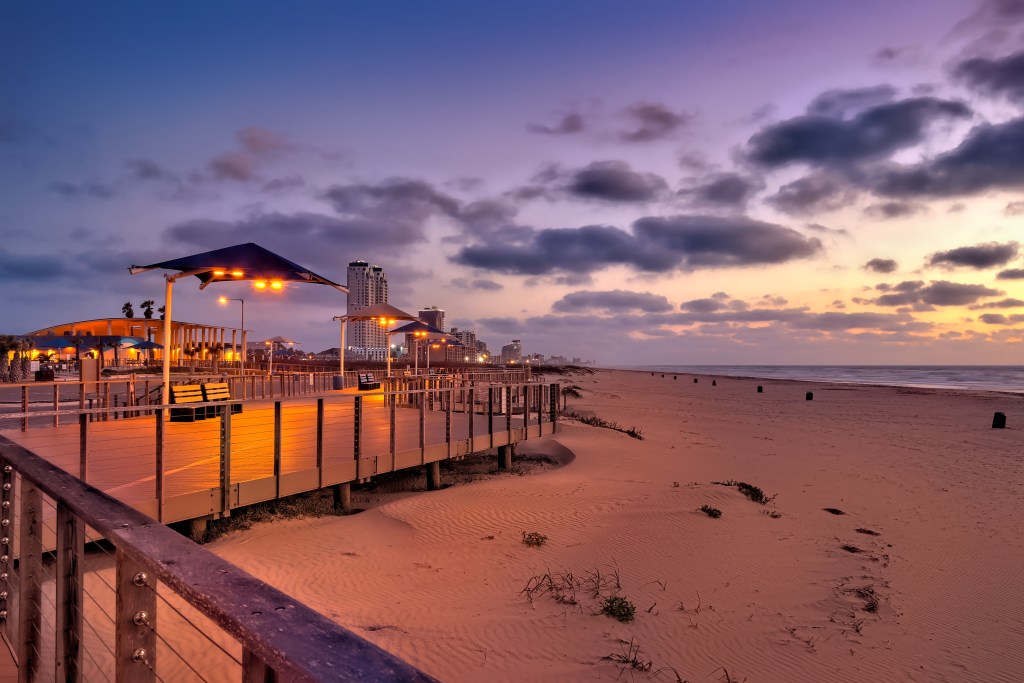 As it turns out, you don't have to leave the United States to find the world's largest barrier island. Located off the coast of southern Texas, Padre Island — home to the resort town South Padre Island — sports gorgeous coastlines, warm Gulf of Mexico waters, bird watching, fishing, boating, and shopping. With its souvenir shops, relaxing hotels, and top-notch restaurants, South Padre Island offers something for everyone.
6. Sapelo Island
If you're looking for an exotic South Pacific getaway that's just off the coast of Georgia, then Sapelo Island is the answer. Warm, relaxing, and oozing island vibes, Sapelo Island offers up grand colonial mansions alongside charming villages, ferry rides, a lighthouse tour, and a unique local community called the Gullahs.
7. Hilton Head Island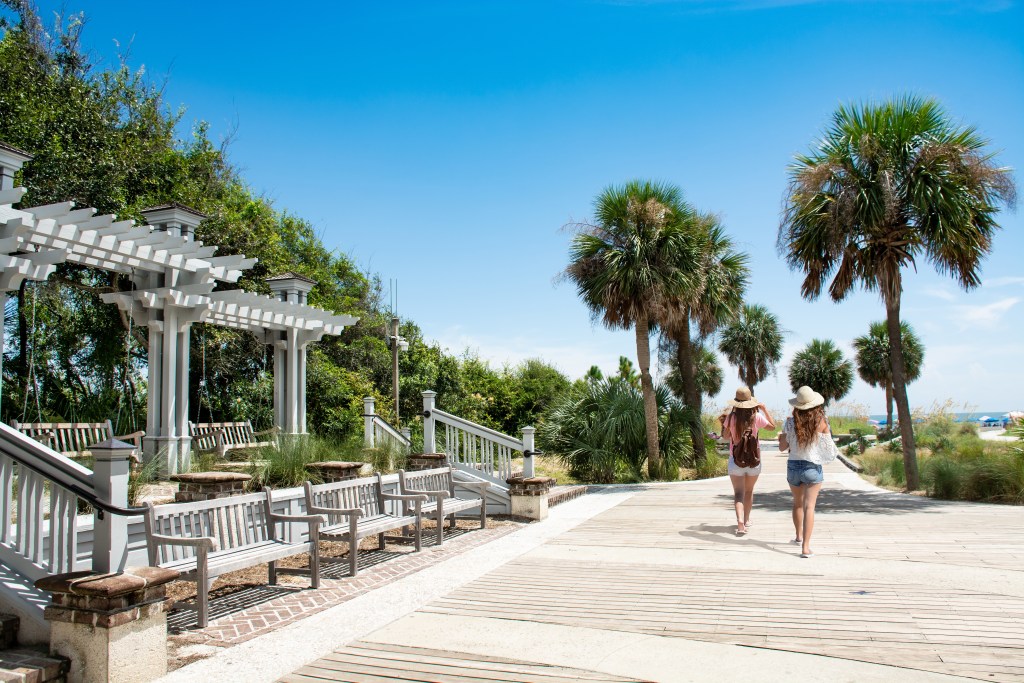 In terms of pace of life and local culture, Hilton Head is quite distinct from mainland South Carolina. However, it's easily accessible from Savannah, Georgia, and even has a nearby airport. You'll definitely want to come here if you're looking for sparkling sand, locally-crafted artworks, and mouthwatering cuisine. And for those who are more active, Hilton Head is also great for world-class golfing, biking, and paddleboarding. We suggest the Inn & Club at Harbour Town.
8. Nantucket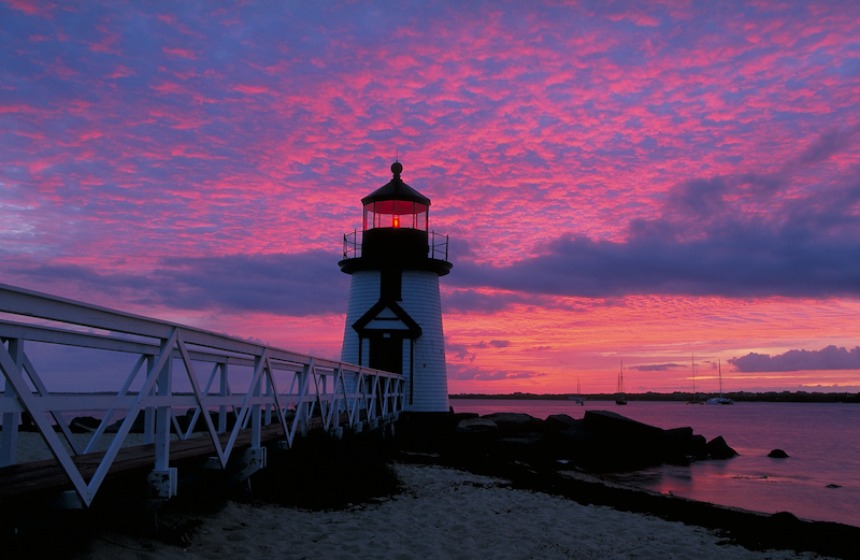 This perennial favorite is beloved for a reason. One walk down a narrow row of quaint houses can lead to lighthouses, sand dunes, salt marshes, and craggy promenades. And while the crescent-shaped town isn't particularly massive, it makes up for this with countless, delightful photo ops. And after you're done discovering Nantucket's many charms, you can stop in for a famous clam bake or lobster dish at Sayle's Seafood.
9. Key West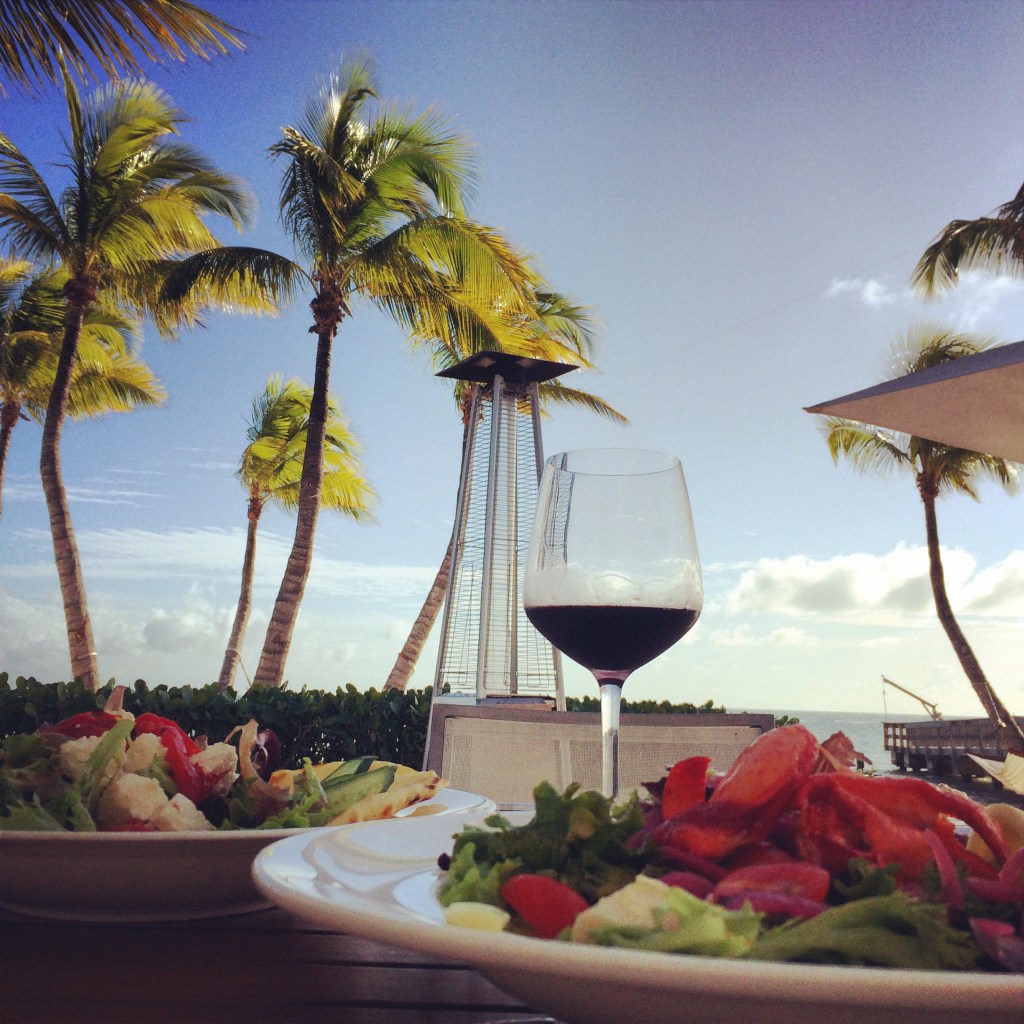 If you haven't already visited this classic American destination, then the time is now. Full of diverse and eclectic locals, eye-catching homes, and a decidedly laid-back vibe, Key West is the cream of the crop when it comes to tropical Florida vacations. In addition to the island's many fishing, boating, diving, and surfing opportunities, there's plenty of culture and history around. Literature lovers will adore the Ernest Hemingway Home & Museum.
10. Mackinac Island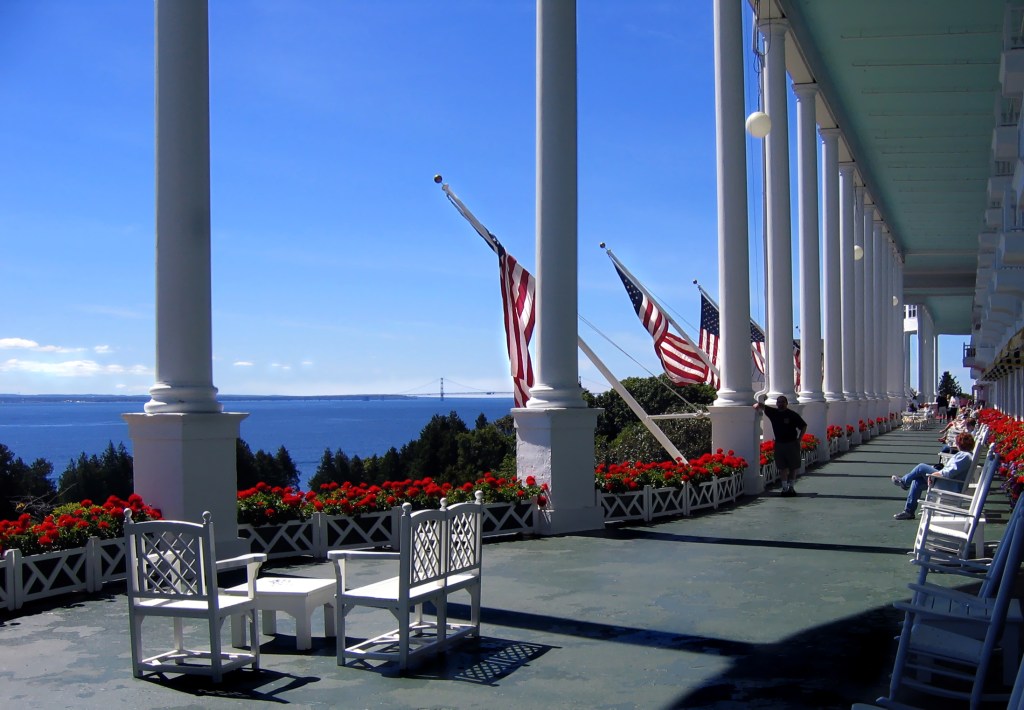 Makcinac Island is already a prime destination for Midwesterners, so what's stopping it from being the rest of the country's favorite as well? Plus, you may already be familiar with the iconic Grand Hotel, which offers both hypnotic vistas and five-star meals. And as for the rest of the island, which is completely car-free and particularly well-preserved, it's best seen by bike or horse-drawn taxi.
11. Alcatraz Island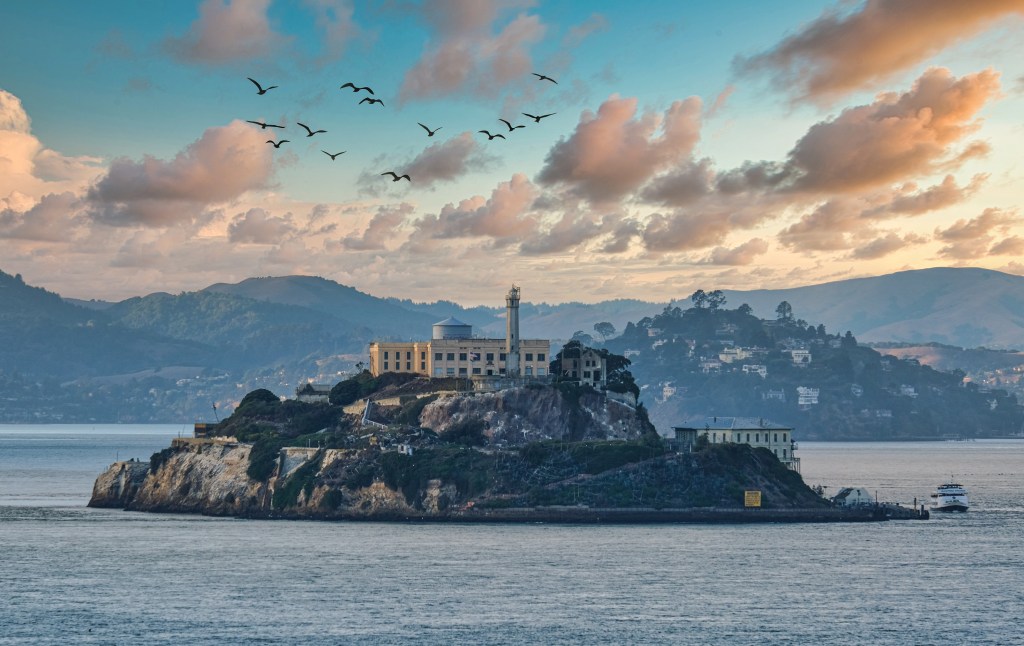 Ok, so maybe this island isn't known for its pristine beaches or turquoise, crystal-clear waters. (It doesn't have those.) But if you do Alcatraz Island right, you can make a nice day out of it. A visit involves not just a visit to the iconic former prison, but a ferry ride, a museum, stunning gardens, and several lovely picnic spots. Combine it with a visit to San Francisco for a classic American experience.
Have you visited one of these spots already? Share your travel tips on our Wide Open Roads Facebook page!
Enjoy the outdoors?
Sign up for daily stories delivered straight to your inbox.