This looks like a salsa bowl that I could dip my chips in.
This hot tub is unlike any other. Bearing resemblance to a bowl you'd find on the table at a Mexican restaurant, this device acts as a hot tub while solely relying on what is essentially a campfire. This ALFI FireHotTub is predicted to be the next hot summer trend (literally) and it's coming in at a price of $3,599.00.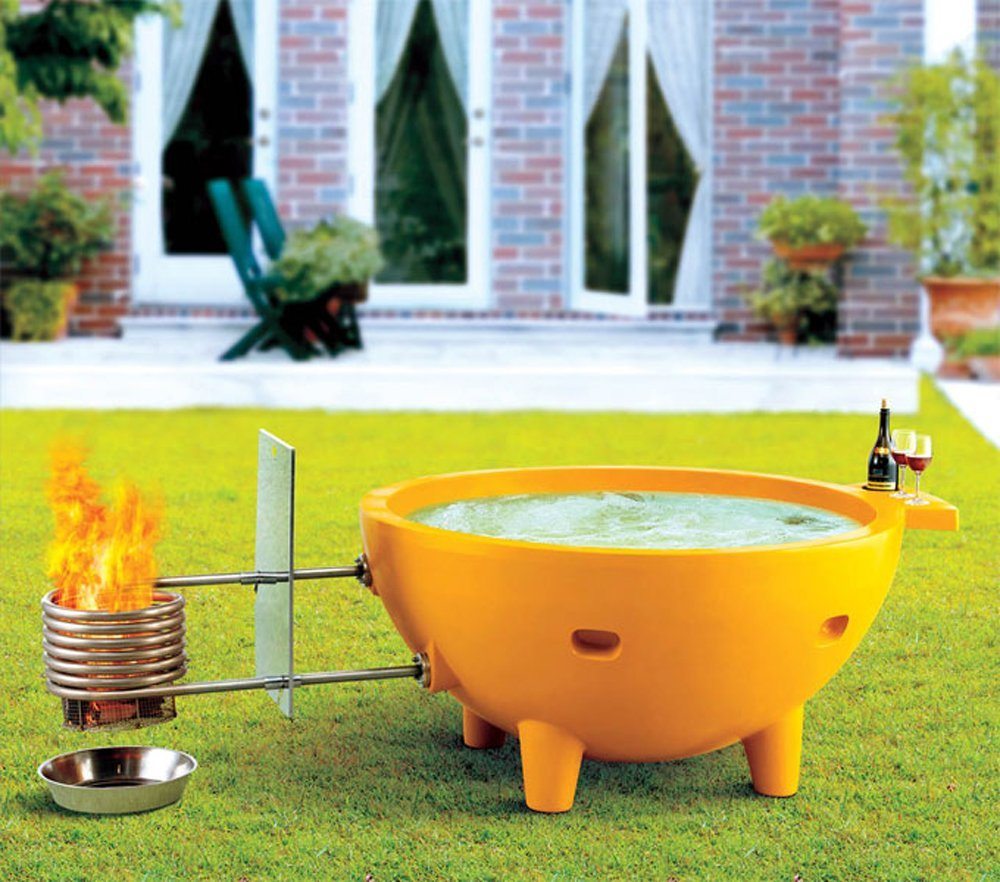 Like I said, this tub runs on burning wood. There's no need to plug this sucker in, so you can set it up anywhere and it's very simple to operate. Almost too simple. You just fill the tub with cold water and light a fire in the pit. Sound interesting yet?
The water is then pushed through the metal coils that surround the basket that the firewood is burning in... and boom, you have a hot tub! To make sure you don't get burned in the process, there is a stainless steel windscreen panel to keep you safe.
So far it seems legit, but this is a decision you are going to have to make for yourself.
Enjoy the outdoors?
Sign up for daily stories delivered straight to your inbox.