Fashionable and functioning!
And eco-friendly...
The newest dog apparel from Hurtta was built to protect your dog from the rain. The Rain Blocker was introduced at the Outdoor Retailer trade show in Denver, Colorado last week and Wide Open Pets got a sneak peek.
Not to mention, we got to meet a very cute Eco Rain Blocker model.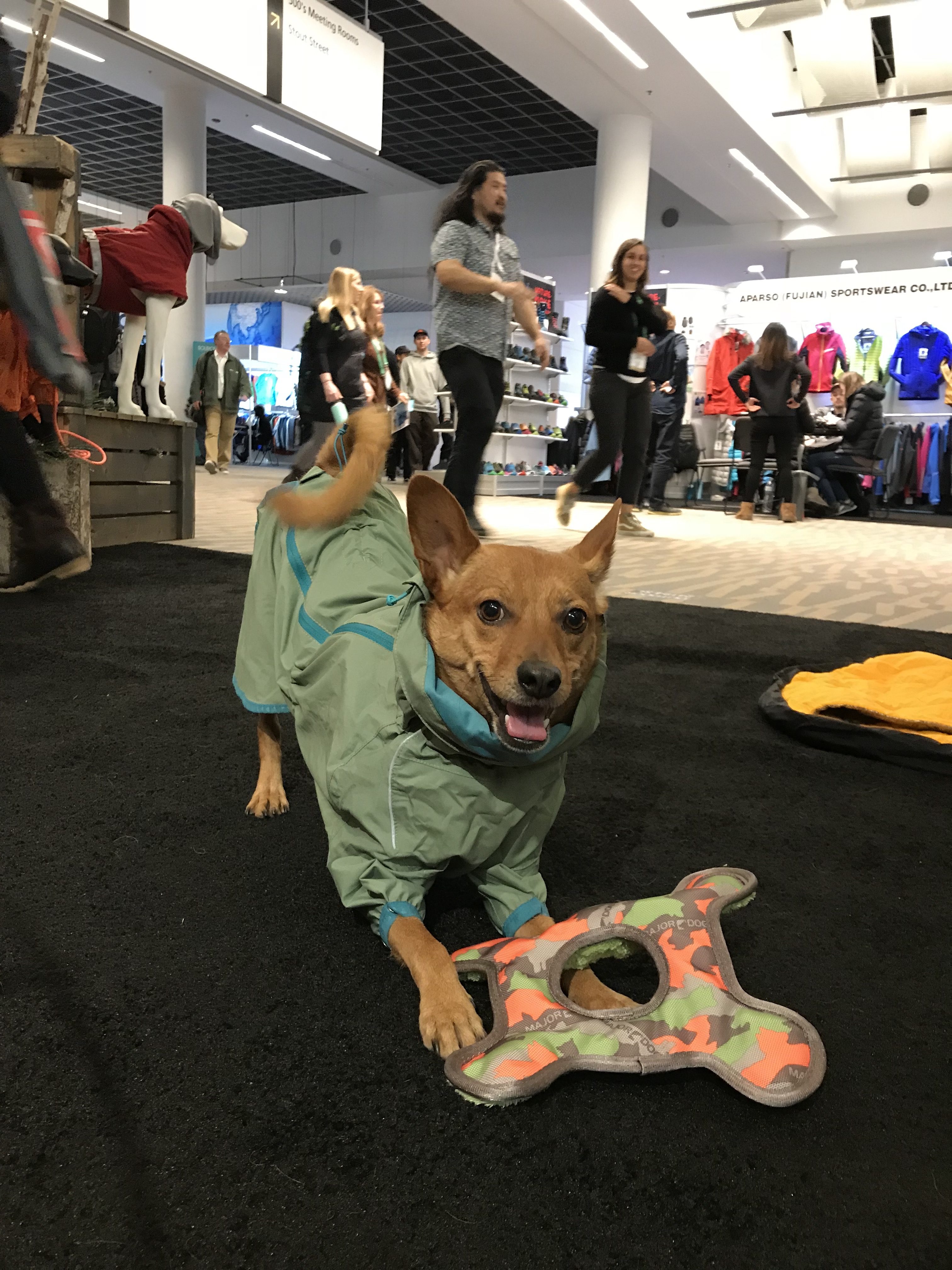 The Eco Rain Blocker is constructed well, with a zipper down the side, a high collar to keep water from running down the dog's neck, with taped seams on the legs. The material is soft to the touch and moves well with the dog.
The best part about this new piece though, is the fact that each coat is made from 15 plastic water bottles. Eco-friendly product made for nature was Hurtta's message to Outdoor Retailer attendants.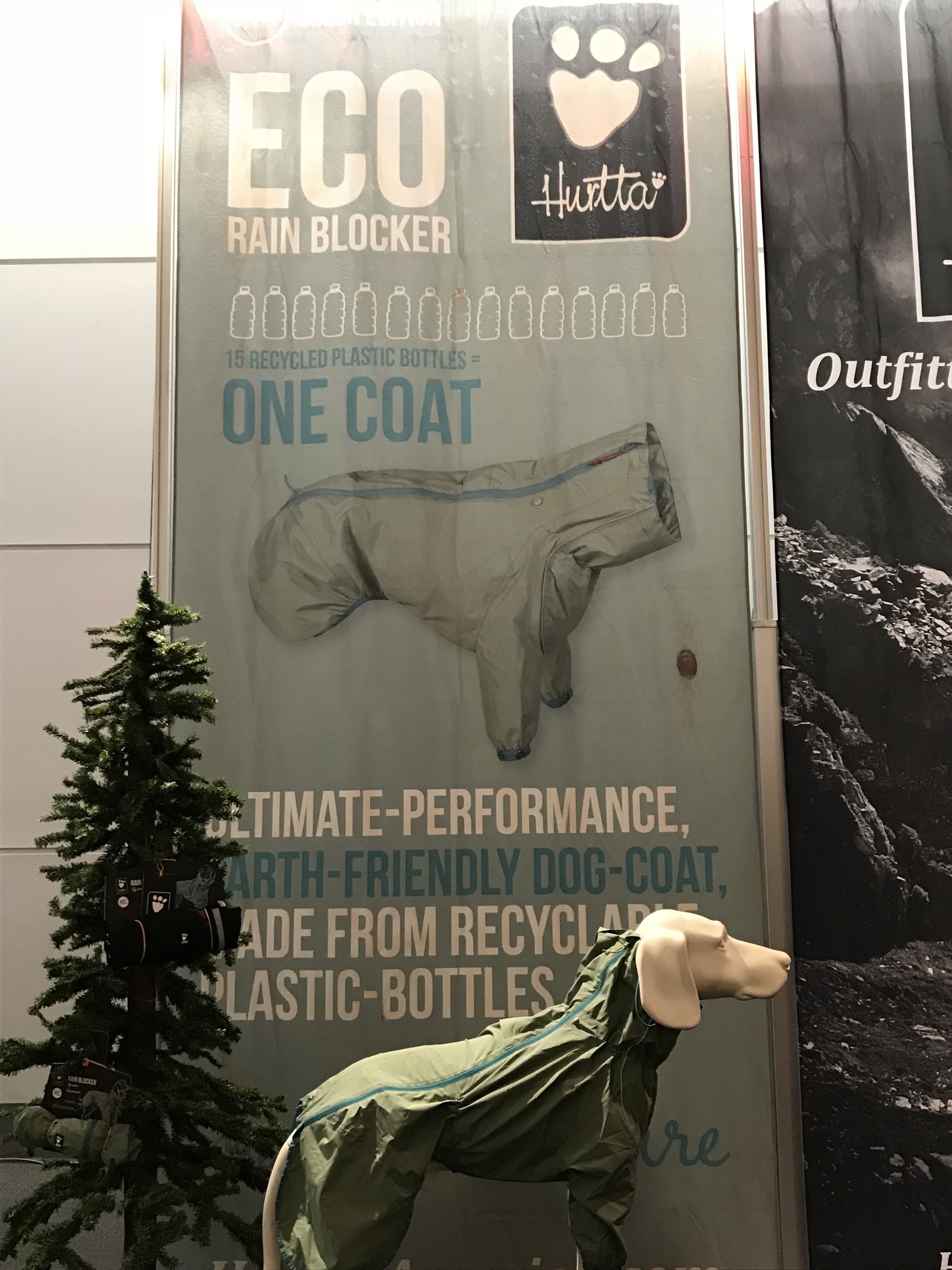 The jacket will come in sizes for all dogs from little breeds, like their model below, to big Bernese Mountain Dogs and Newfoundlands.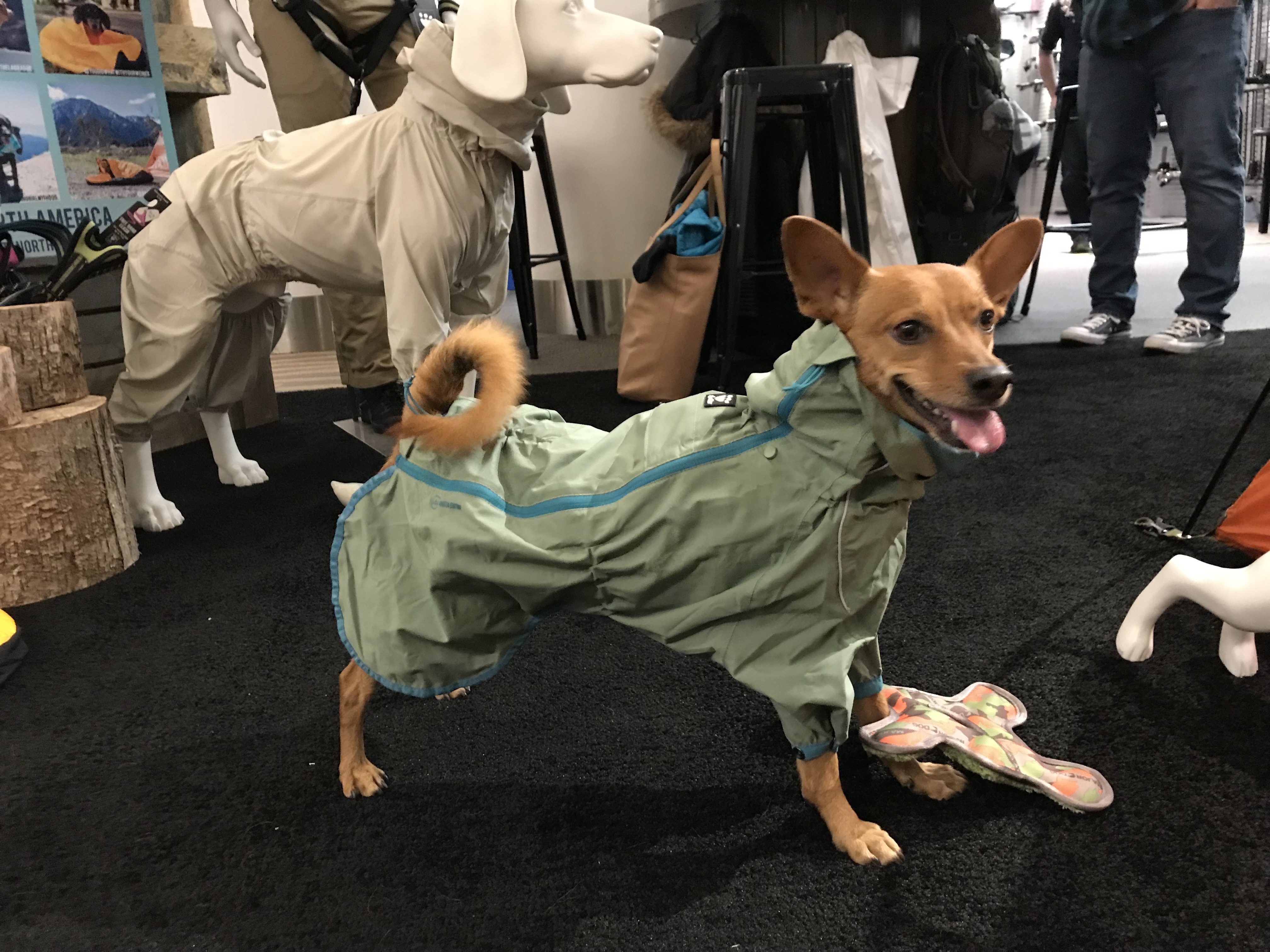 The rain jacket not only keeps the dog dry, but also protects them from brush and undergrowth that could puncture short-haired dogs or snag long-haired dogs as they're running through the woods.
The jacket is waterproof and breathable, and safe from any harmful toxins or dyes, since your dog might lick the collar. The zipper is made of reflective material which makes it perfect for late-night city walks in the rain. Being seen in the dark means being safe!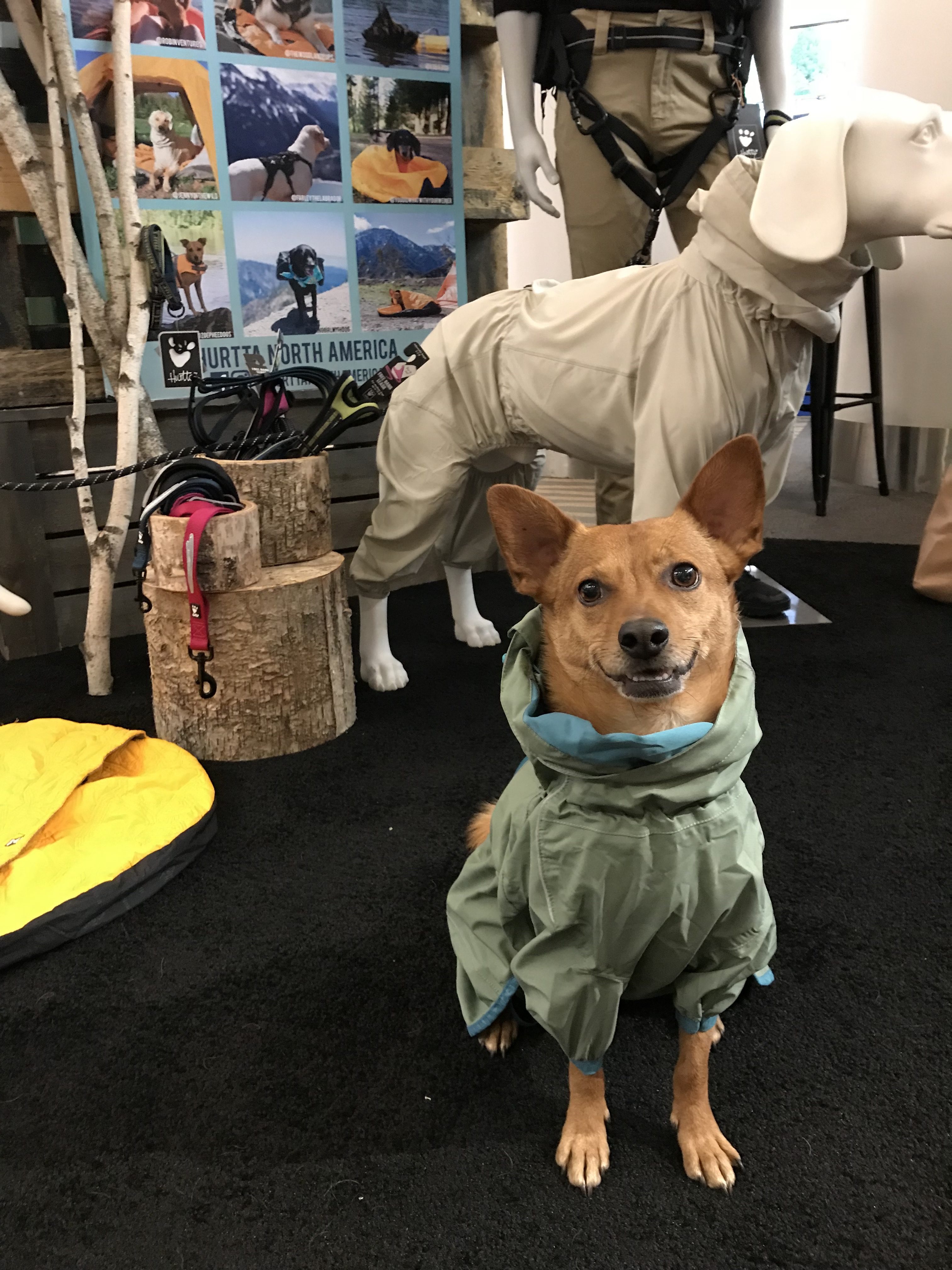 The jacket won't be on the market until spring so keep an eye out on Hurtta North America website! You and your dog will be ready for some springtime showers!
In the meantime, there are some great Hurtta dog jackets, booties, harnesses and more on Amazon to choose from for your winter adventures.
Does your dog need a rain jacket? Let us know in the comments below.
All images by Mateja Lane and provided by Hurtta
WATCH NOW: Keep Your Dogs Warm This Winter!
Enjoy the outdoors?
Sign up for daily stories delivered straight to your inbox.