The moment hunters have been eagerly anticipating is almost here: opening day. To prepare for hunting season, there is a lot to do: scouting, planning hunts on mapping apps, curating gear, and getting in shape. In the stream of preparation, it is essential to take a minute to make sure that you meet all the legal requirements of hunting. You've got to acknowledge that hunting legislation changes from season to season, which can admittedly be challenging for hunters to keep up with. The following examples of legal requirements come from the state of New York, which is chock-full of hunting laws and law enforcement. Many states have some version of these rules. Know that details vary from state to state, and those variations matter. Check with state and local authorities in the specific state where your hunting will take place to ensure all your I's are dotted and your T's are crossed.
Do You Have the Right Licenses?
Generally, legal hunting United States requires a hunting license from the state you're hunting in. You also must comply with the state fish and game department requirements associated with that license in order to take advantage of hunting opportunities during deer season. Hunting licenses can generally be purchased at any retail outlet specializing in hunting and fishing equipment, such as sporting goods stores. There are specific requirements to qualify for state hunting licenses, such as age and hunter safety course completion.
Legally Discharging Weapons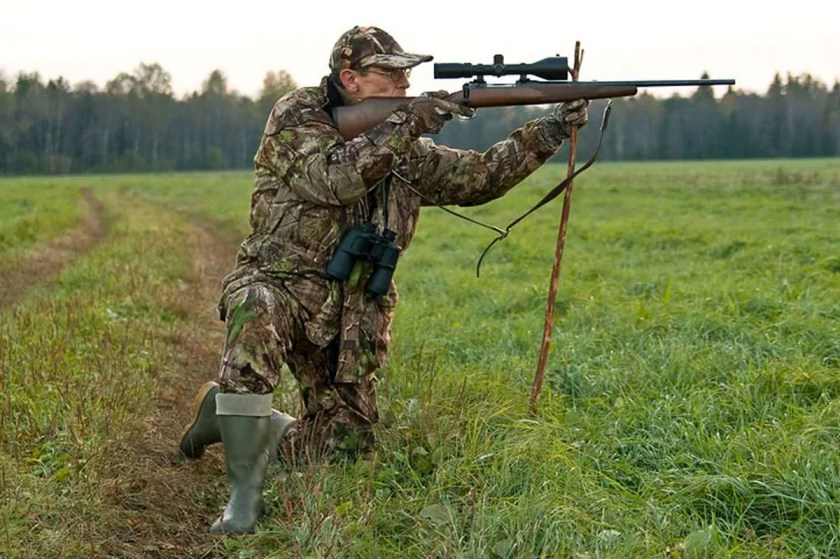 There are lots of rules for hunting that center around discharging the weapon used. In New York, for instance, it is illegal to discharge a firearm, bow, or crossbow so that the load or arrow passes over any part of a public highway. There are similar limits—based on the gun—regarding schools, playgrounds, occupied factories, and churches. Oh, and don't fire anything around a dwelling, farm building, or occupied structure unless you:
own it
lease it
are an immediate member of the family
an employee
or have the owner's consent.
So, yeah. That's just one state. The laws get pretty technical, with good reason. Waterfowl hunting in New York is a little different in regards to weapons discharge law. Let's say you're hunting waterfowl with a firearm or bow over water. You're legal near dwellings or public structures—if neither are within 500 feet (for a gun) or 150 feet (for a bow) in the direction you are shooting.
Know Your State's Manner of Taking Laws
Across the nation, wildlife management laws for the manner of taking an animal during hunting can vary widely. What is okay by law in some states is strictly illegal in others. It is crucial to know the hunting regulations where you are hunting, whether via firearm or archery. Ignorance is no excuse, and a ticket (or worse) sure will ruin a hunting trip. As an example of rules that guide the manner of taking, in New York, it is illegal to take or hunt wildlife:
While in or on a motor vehicle (except by the holder of a Non-Ambulatory Hunter Permit).
With the aid of a vehicle's lights.
On or from any public road or shoulder.
With any firearm equipped with a silencer.
With any firearm that continues to fire as long as the trigger is held back (an automatic firearm).
And there are even some more details beyond that. While you're at it, make sure you're up to speed on all of your state's bag limits, legal and illegal hunting areas, and hunting laws pertaining to public and private land. We'll say it again: ignorance is no excuse!
Transporting Weapons Legally
In some states, it is not as simple as laying your gun on the floorboard and driving to your hunting spot. Many states have rules about transporting firearms. In New York, a person may not transport or possess a shotgun, rifle, or crossbow in or on a motor vehicle unless the gun is unloaded in both the chamber and magazine or the crossbow is unloaded or taken down. A muzzleloader is considered unloaded when the cap is off the nipple, the primer is removed, the primer powder is removed from the flintlock pan, or the battery is not in an electric-fired muzzleloader. There's one exception. A loaded firearm may be carried or possessed while boating if legally hunting migratory game birds.
Other Considerations
Thinking about bringing a friend or kid along? Many states have rules about that too. In New York, a licensed hunter may bring an unlicensed individual (including children) along, but only if the accompanying people are not participating in the hunt (including driving deer). Some locations require hunting tags to be visibly displayed, usually on the back or at another designated site. More still, blaze orange or blaze pink is increasingly being required on public lands. Regarding any other legal requirements, be sure to check with local governing bodies.