Expenses tend to be one of the biggest reasons why people don't travel more often. Travel can feel daunting during the planning stage when you realize how much money could potentially be spent in this economy. But it doesn't have to be as expensive as it might initially seem, especially when you have an open mind. If you're a college student planning a school break vacation with friends, someone planning an adventure for the entire family, or a solo traveler looking for a new crusade, the possibilities are endless when you know how to budget travel wisely.
So when you have a set idea of how much money you can spend on your next trip, follow these budget travel tips to get the best bang for your buck.
Think Strategically About Your Destination
When choosing your destination, there are a few things you should consider. Have an open mind about where you're going. A seasonal trip might be cheaper to plan in off-season places (time of year when there's little tourist activity), and visiting a specific place might be cheaper during its off season. You might spend less money exploring a state park than wandering around a city or on off-season airfares to a popular place than a cross-country road trip. Are you traveling somewhere for the sightseeing, food, or both? If you're visiting somewhere for certain reasons, maybe you can invest more in those than other parts of your trip such as your accommodations or transportation.
Stick to a Budget
Your travel budget is the most important part. Determine how much you can afford to spend daily and add some extra numbers for wiggle room. People with successful cheap travel experience have spent anywhere between $40-$200 a day, so you just have to decide what works for you and stay disciplined with it. Think about how much it will cost to travel to/from your destination, general transportation there, accommodations, food, and sightseeing.
Road tripping used to be a budget-friendly alternative to expensive flight deals if you had time. But with rising gas prices, you should consider other modes of long transportation. Buses like the Megabus and trains with cross-country routes are so much cheaper to take that you're better off spending those extra traveling hours taking a back seat than driving. The Greyhound is the largest national bus transportation, serving 3,700 destinations across North America, and the Amtrak is a service with over 30 train routes and 500 North American destinations. Not only have gas prices risen, but rental cars have been in high demand for awhile now. Use public transport or ride-share services instead to get you around the city. You'll save so much more money with a daily bus pass compared to a rental car's daily price. For local bus and train schedules, check out GoTicket, an online platform that helps you find and compare over 90,000 bus and train routes across the US.
Save on accommodations by strategically booking. Hotel rooms in off-season places might have cheaper deals, but hosting platforms such as Couchsurfing or Airbnb can have some great deals during on-season since they're offered by locals. Although hostels are more prominent in Europe, there are some in the US you can book which you also can find on Hostelworld. If you're camping, then you'll really be saving on accommodations, spending about $10-$30 a night on campsites. There are also free campgrounds all over the country, which you can find on the Bureau of Land Management, KOA, and Home Camper.
You can also make up for the loss of money on gas by taking an RV, and you don't have to worry about investing in one if you're not interested in maintaining your own for the long haul. Check out RVshare to rent RVs all over the country, saving money by staying at RV parks. You can search for RV parks on KOA and Campendium, where rates vary based on how long you plan to stay there. They will most likely be cheaper than a night at a hotel.
Meals can play a big part in your expenses if you aren't careful. Try to cook your own food instead of going out to eat. It'll be much cheaper to shop at grocery stores or even the local market for ingredients to cook with, instead of charging up a credit card to eat out. Bring your own water canteen to refill while you're on the road so that you can stay hydrated at essentially no cost. If you need to dine in at a restaurant, look for happy hours where you'll find reasonable prices on menu items that are normally full-priced during other times of the day.
Check for Bundled Deals
Before you book anything, check to see if there are any deals that make it cheaper to bundle parts of your trip than paying for everything separately. But beware of extra fees and cancellation policies. Third-party sites are helpful, but can also offer deals sometimes that are too good to be true. Some budget airlines offer low-cost flights that actually charge you more money for bringing a carry-on or checking in your bag. Adaptability is important to have for traveling, and you don't want to get stuck paying for a non-refundable deal you booked if your plans change. If you have accounts with any booking sites, whether direct or third-party, make sure to check and see if you can use any travel rewards or perks you may have earned from past trips.
But booking bundled deals isn't only for cheap flights, accommodations, and rental cars. If you know you're going to end up visiting multiple national parks within a year, you're better off buying an $80 annual national parks pass. National parks normally charge from $5 per person to $35 per vehicle. So if you were planning to hike more than two of Utah's Mighty 5 National Parks, an annual pass is a good investment.
Major US cities such as Los Angeles, Miami, New Orleans, Las Vegas, New York City, or San Francisco will have attractions that are free to see. Walk around the Wynwood art murals done by the best street artists in the world in Miami or hike to go see the famous Golden Gate Bridge in San Francisco. Free live music is around every corner in Nashville, Tennessee, or Austin, Texas. But for just another $30-$40, you can get a city tourism card. It also normally comes with free public transportation and provides free access to museums, reduced entry fees to other famous city attractions, and local restaurant discounts.
Is Travel Insurance Worth It?
Well, it depends. If you're traveling internationally, it's most definitely worth looking into. But if you're traveling around the US, check and compare your own insurance policies to see how you'll be covered in the presence of a medical emergency. Traveling during the holidays, however, might call for a different strategy. It's worth purchasing during these times because of how chaotic traveling can get. You'll have reassurance that you won't have to dish out the extra cash if you miss your connecting flight, your flight get cancelled, you need to book an impromptu hotel stay, and/or you need to buy more meals.
Editor's note: This article was originally published on July 20, 2021.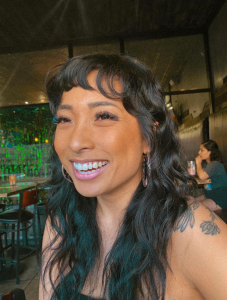 Lauren Pineda is based in Austin, Texas, and found her love for writing in local music journalism. She now enjoys writing about all the hilarious mishaps and adventures that happen when traveling somewhere for the first time and prides herself on being a budding traveler with an ambitious drive to learn more about the places she visits. Instagram: @lt.jpeg
Do you have any budget travel tips to give? Share your advice with us on our Wide Open Roads Facebook!