Here's what to do (and what to get) if you're aiming to set up a complete shooting range kit.
A "shooting range kit" can take on a few different definitions, depending on if it's private or public, long or short, or primarily for fun or function.
If you want to set up your own, there are some basic guidelines to follow, but it's mostly about the gear that you add to enhance the situation.
Remember, if you're creating a kit you want to take to public ranges, make sure ahead of time that you're actually allowed to use the things you want at the range you want to use them. Every range's regulations are slightly different, so know before you commit to buying anything.
One of the biggest things to take into mind is the transportation of things. How easy will it be to move items other than your firearm to and from the range? Be sure to consider whether you'll be moving things around, or if they'll stay stationary for the most part.
Also, think about the guns you own, or intend on owning soon, and how they'll be used at the range. Will you start a strict training regimen with the goal of becoming totally proficient with your firearm? Or is it meant to be more for enjoyment, a place for plinking and friendly competition?
Will you introduce your kids or another newbie to shooting? Or do you want to see how far you can strike steel with your long range precision rifle? All the answers to these questions will help you narrow down the list of items that will make a great range kit.
We've collected a great lineup of range gear from Caldwell, Crimson Trace, and Tipton, three trusted names in the shooting sports space. Whether you're training with a self-defense handgun, plinking with a .22, or firing high-powered, long-distance rifles, these supplies will go a long way in creating the ultimate range kit.
Just remember that a plain old paper stand, shot at with the same gun over and over, can get rather boring. Keep things interesting for yourself and others using the range with new additions, and use their advantages as much as you can.
With these things and a smartly-safe mentality, you'll have an awesome range experience before you know it.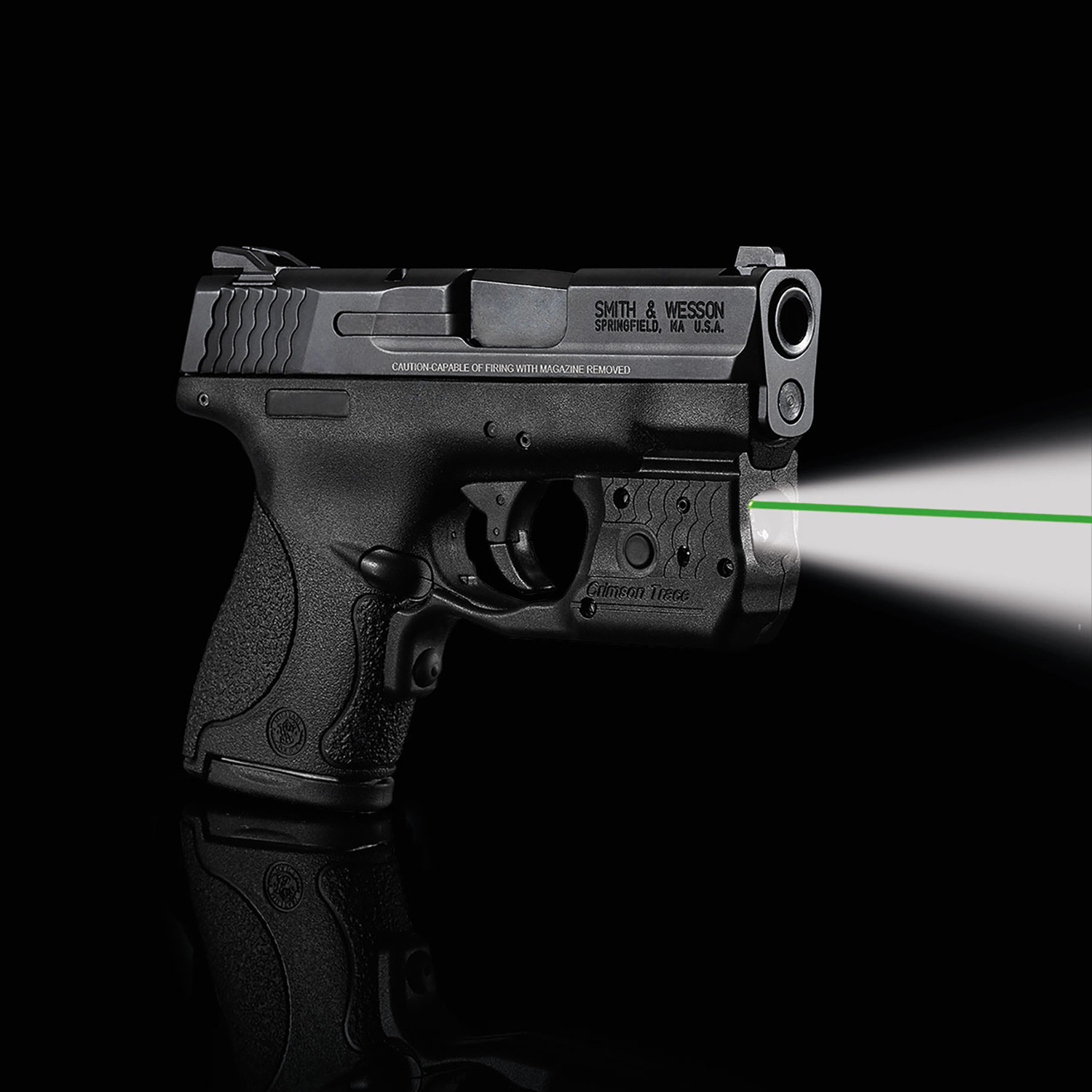 One of the best training tools in the handgun market is a laser sight. The Laserguard Pro from Crimson Trace is a powerful green laser sight and 150 Lumen LED white light in a single compact unit.
Consider the color and style that will work for you and your gun by checking out Crimson's Laserguard, Rail Master, and Lasergrips collections, compatible with many of the biggest and most popular names in the handgun market.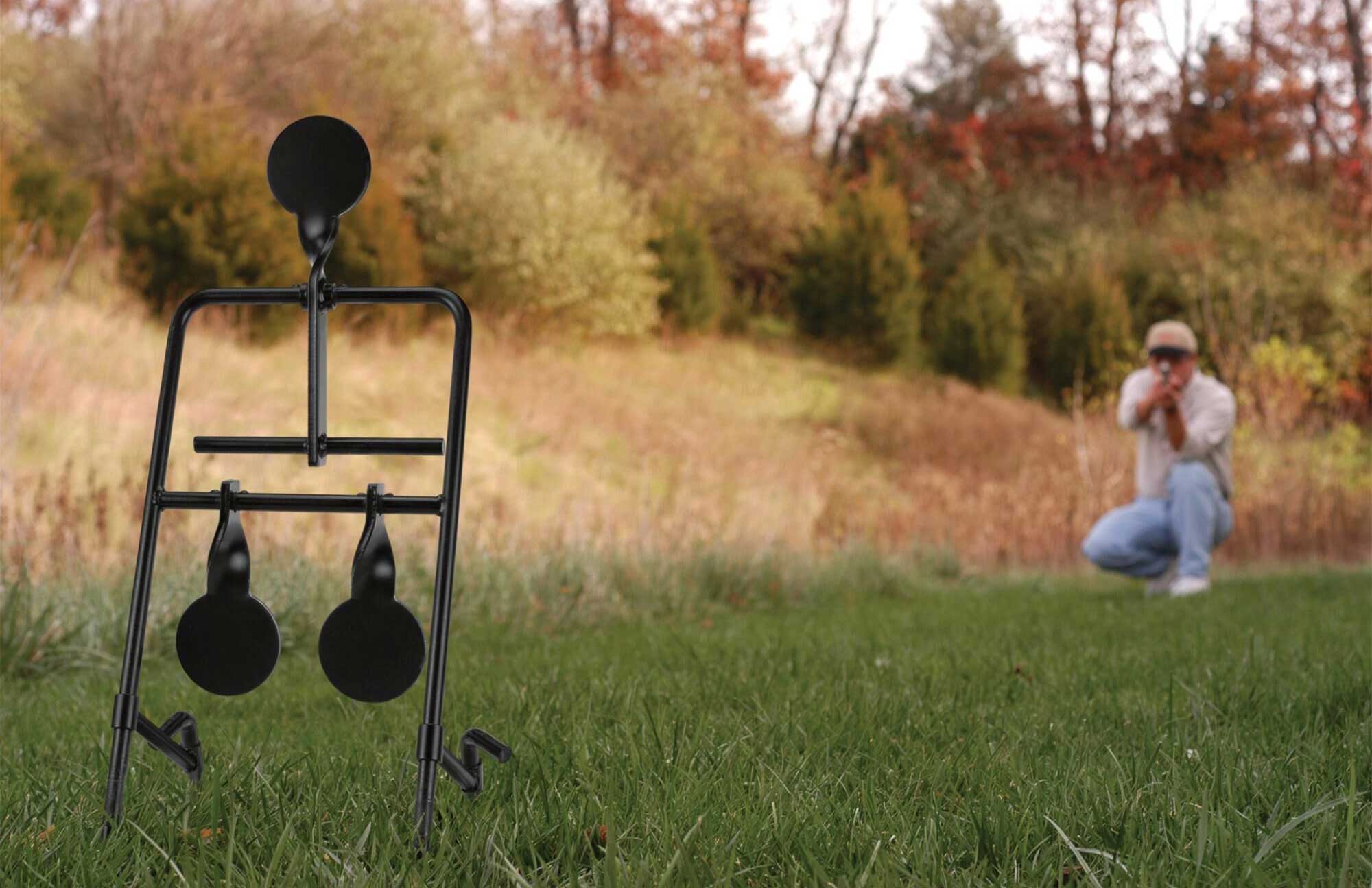 Here's a new take on the old spinner target. This cool Handgun Resetting Target lets you flip it back and forth with your well-aimed shots.
The Double Swing Spinning Target is another good choice; a more traditional design able to withstand .44 Magnum shots.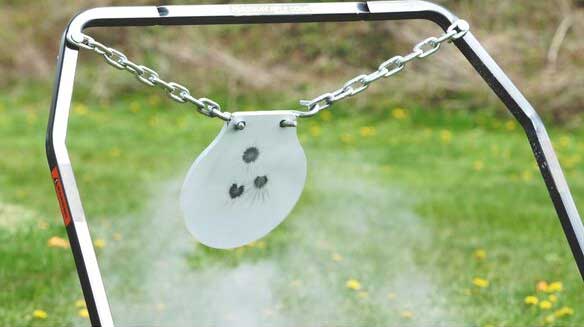 For when you're ready to really stretch it out (and when you have a long enough range to work with), a Magnum Rifle Gong will take things up a notch.
The steel tubing frame doesn't require any tools to assemble, and it all packs down for easy transportation to and from the range. It's made of industry-leading AR-550 steel, built to take plenty of shots and hold up to the punishment.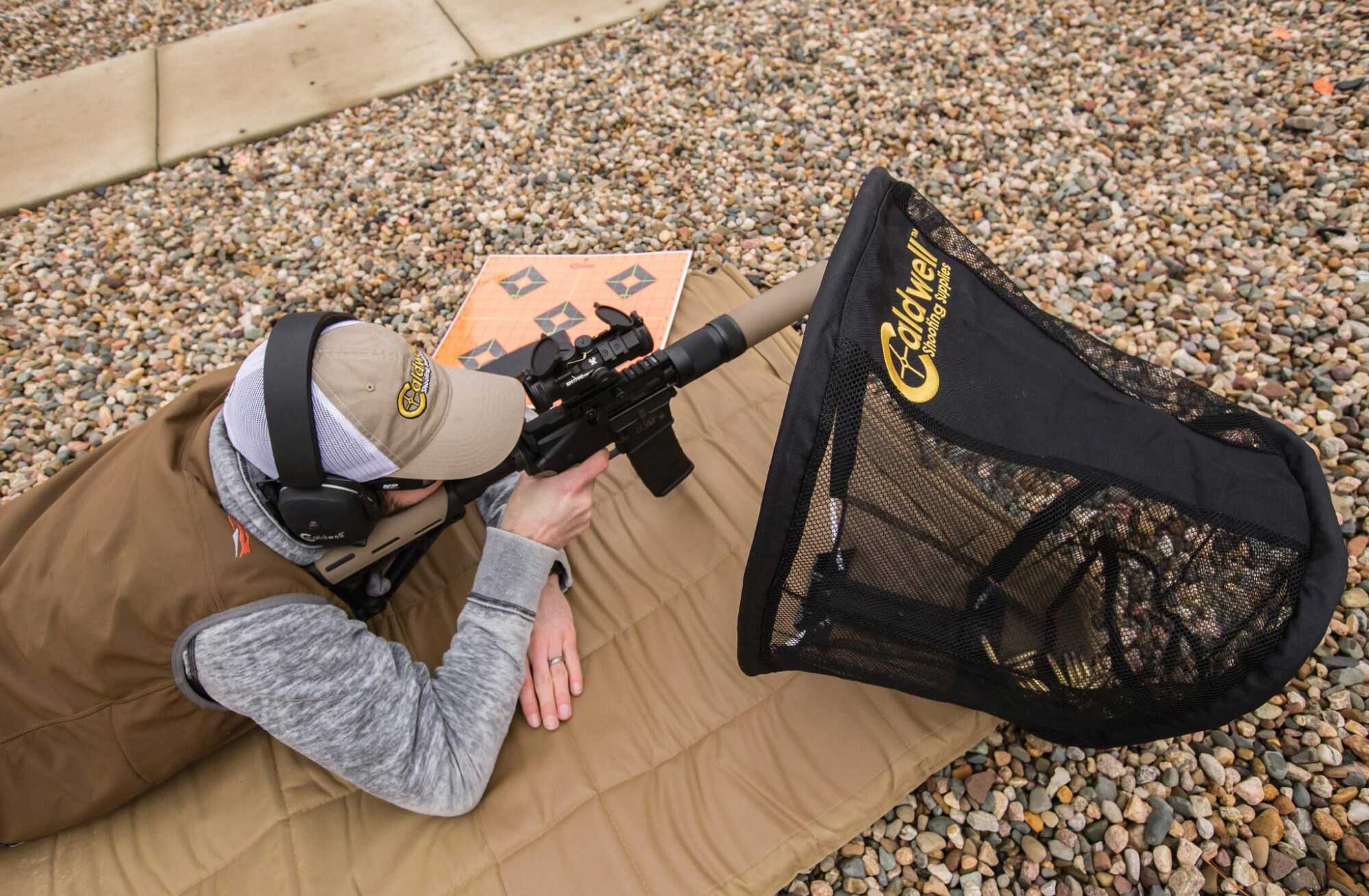 You don't have to be a reloader to know that picking up your brass is a good idea. The good news is, there's a really easy way to do it: use a Caldwell Brass Trap.
If you're still using sandbags, it's time for an upgrade. The HydroSled Shooting Rest from Caldwell is perhaps the greatest, most practical, easy-to-use bench rest there is. It's super lightweight for transport, but when you fill the bottom reservoir with water, sand, or pebbles, you're all set without any lead or weights.
A HydroSled can eliminate 95% of the felt recoil, and the front retention strap eliminates muzzle jump. You can't call it cheating, but it will help eliminate almost all the variables that lead to a missed shot.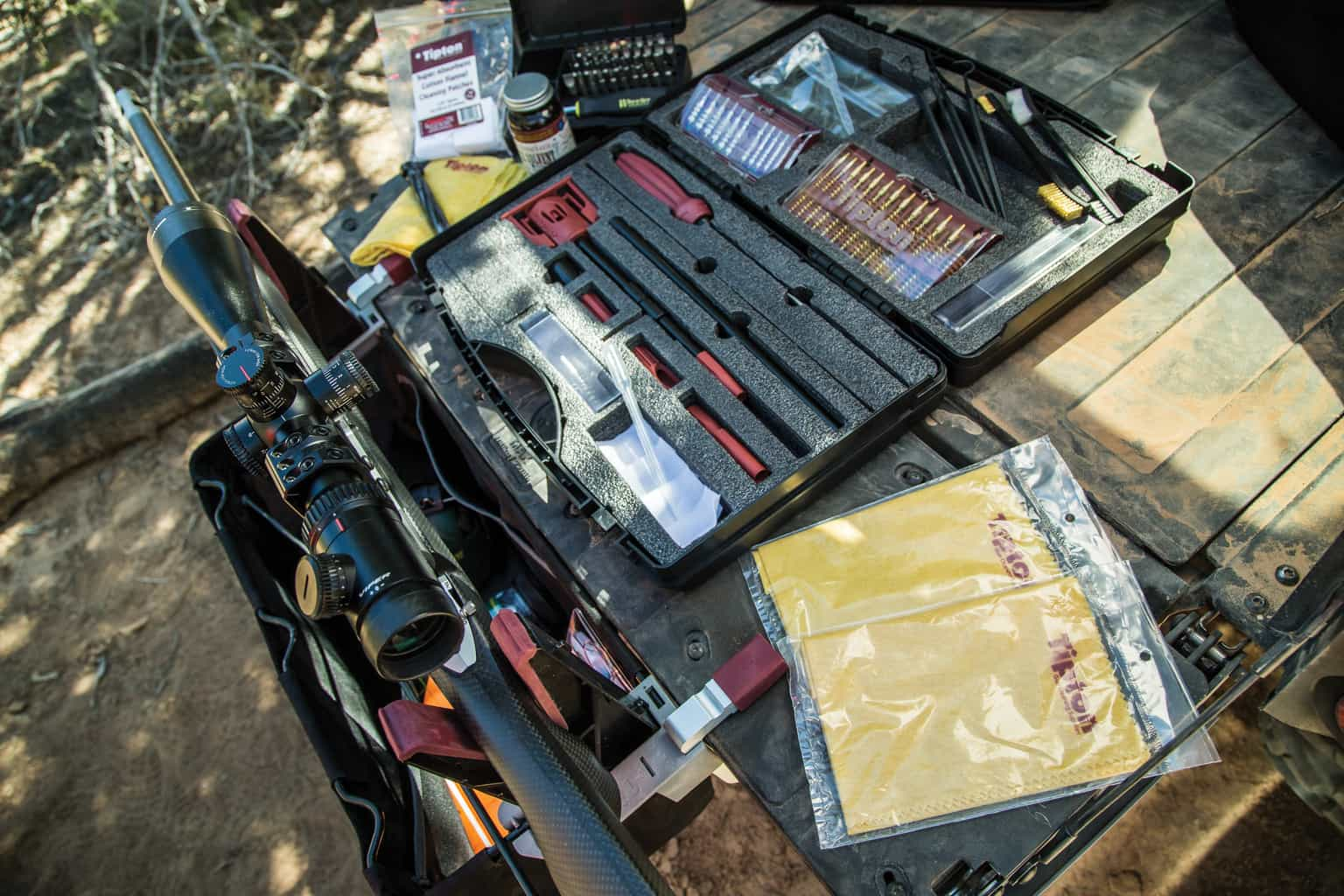 If you aren't able to address issues and make fixes on the fly, your range time is going to be cut short. These Tipton accessories, both the Ultra Cleaning Kit and the ingenious Transporter Range Vise, will go a long way in making the most of your trips to the range.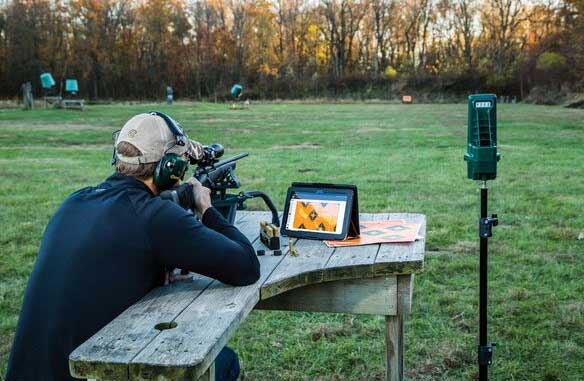 If you really want the ultimate shooting range, then data collection in a tech-driven way should be your aim. You can get it with the Caldwell Ballistic Precision Long Range Target Camera.
It has a one-mile range, can stream HD video footage to your phone or tablet, calculate group size and shot performance in the blink of an eye, and run for six hours on rechargeable batteries. It's basically the computer-based info we've always wanted on the range, now easily accessible and literally at your fingertips.
NEXT: 5 RANGE ACCESSORIES NO ONE EVER THINKS ABOUT