There's not much more refreshing and fun-filled than spending blissful summer days by the lake. When it comes to the states of Missouri and Arkansas, we say ditch the overcrowded and noisy Lake of the Ozarks and head to the equally beautiful Table Rock Lake. Spending a weekend (or, let's be honest, a week) here is one of the best Midwest getaways we can think of to cure the seasonal heat and get the whole family outside.
Sitting just outside of Branson, Table Rock Lake boasts 800 pristine miles of shoreline and amazing outdoor recreation like swimming, boating, fishing, water sports, and so much more.
Whether you have never been to this staple in southwest Missouri and northwest Arkansas, or you have been visiting since you were a little one, it is no question why this vast body of water is so known and loved.
So our next suggestion for visiting might surprise you.
Ditch the Vacation Rental For A Houseboat Rental
While camping and lodging prospects are plentiful here, we suggest trying something a little different this time around. An accommodation method you may have not considered is the uniquely cool houseboat rental option.
You can combine your sleeping quarters with your fun quarters by renting a houseboat, securing you the most bang for your hard-earned buck. Make your water-time fun that much more exciting and create long-lasting memories that the family will talk about for years and years to come.
Table Rock Lake is a Boater & Fisher Paradise
Table Rock Lake is a boaters' mecca - with world-class fishing, water sports, and excitement for all ages. Fishing is available year-round due to the warmer temperatures throughout the seasons, dubbing this gorgeous body of water one of the best bass fishing lakes in the United States. Fishing lovers can find all types of bass here, including largemouth, spotted, smallmouth, and black. Anglers at Table Rock Lake must possess a valid fishing license for either Missouri or Arkansas here.
Your family vacation is taken to the next level by taking your boat rental to one of the lake's Ozark-laden coves. Located near Branson, Moonshine Beach is a top destination for public access to sandy shores. The U.S. Army Corps of Engineers also manages and operates a handful of beaches and campgrounds with public and day-use areas.
Five Star Houseboat Vacations
When choosing a houseboat for your summertime getaway, Table Rock Lake offers a wonderful array of options to select from. The leading company servicing the fine folks who have come to the lake since 2010 is Five Star Houseboat Vacations in Kimberling City.
Their luxury houseboats are equipped with everything you need to totally sink into vacation mode with your crew. Five Star presents a whopping eight different boats to choose from so that you can really select the level of luxury you want for yourself and your boat pals.
We won't break them down entirely for you (since their website does that wonderfully), but we will give you a few of the highlights to narrow them down more easily.
The four smaller houseboats start at four bedrooms and comfortably sleep up to 10 people. The larger boats can sleep up to 16 and have seven bedrooms. All eight boats are appointed with living rooms with flat-screen TVs and fully-stocked kitchens for whipping up extra delicious meals.
Almost all eight boat options take it to the next level of elegance with private hot tubs, perfect for stargazing under the night sky. A good majority of the boats feature waterslides from the upper deck, adding a level of entertainment that is simply unbeatable.
If you want a hot tub and a waterslide (who doesn't?), then the Bel-Air, the Carlyle, the Kensington, the Savoy, the Atlantis, or the Palazzo are the boats for you. If you want to check out more info on houseboat rentals, pontoon boats, or ski boat rentals, all marina info for Table Rock Lake is listed here.
RELATED: Kick Back at Colorado's Amazing Lakeside Rentals
Amenities & Luxury Details on Deck
Let's break down the essentials of houseboat rentals.
If you are concerned about not knowing "how to houseboat," Five Star makes it simple. Twin engines with electronic shifters help navigate you through the tranquil waters of Table Rock Lake. High-quality marina generators provide power for all of your electricity needs. Tie up ropes make it easy for beaching and docking. The company even provides you with a lake map with suggested areas to visit.
Awesome perks that come with the boat rental include dishes, linens, towels, kitchen utensils, bakeware, crockpot, BBQ tools, a large marine cooler, toilet tissue, and propane for the gas grill. Inside the boat, enjoy the amenities of central heat and air, satellite TV, a radio with speakers, and a kitchen with a refrigerator, cooktop, and microwave.
On the boat's epic deck, find a sun canopy, furniture for lounging, and a swim platform with a boarding ladder. As mentioned before, some even have a wet bar, hot tub, and waterslide.
Table Rock Lake State Park
While enjoying your watercraft wander, make a day trip to the beautiful region dubbed Table Rock Lake State Park. This Missouri State Park is a base camp for adventure and outdoor activities. The marina can hold your boat while you head for some exploration by foot for the day, although reservations are highly encouraged.
There are three hiking and biking trails: the 1.2-mile Chinquapin Trail, the Lakeshore Trail, and the more-challenging 11.3-mile White River Valley Trail. You can also enjoy family meals at one of the shaded picnic areas - a playground offers another form of entertainment.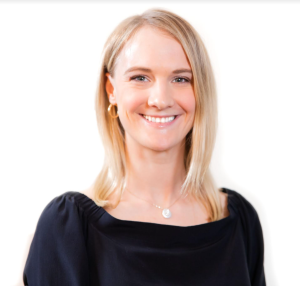 An avid adventurer and lover of all things outdoors and travel, Sydney Paschall has explored and discovered as many beautiful places as she can, with extra time spent in Oregon, Colorado, and driving up and down the west coast. Now based in Austin, Sydney focuses her time on writing, social justice, activism, living more mindfully, and staying active to optimize the mind, body, and soul. Instagram: @_sydshine
Share your lakeside memories on our Wide Open Roads Facebook!
Enjoy the outdoors?
Sign up for daily stories delivered straight to your inbox.