If you've never tried a Hogue grip for your pistol, you really don't know what you're missing.
Nothing feels better than shooting a gun that really fits your hand. Hogue grips are an easy, low-cost customization that can improve your marksmanship overnight.
Here, we've highlighted a few that you can check out on Amazon, but by no means do the options end here. Take a gander for yourself.
This grip sleeve is great for medium to full-sized semi-auto pistols, fitting over 50 models from Glock, S&W, Colt, Beretta, Ruger, Taurus, Sig Sauer and more. This grip really contours to your hand with the natural feel of Hogue's unique cobblestone texture. It comes in a couple of colors for $7.99.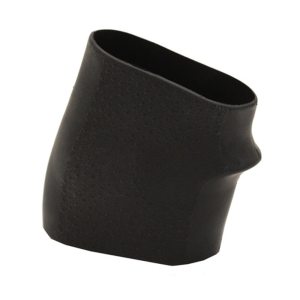 This grip is perfect for fitting pocket pistols, where those ergonomics touch often make an even bigger difference. Try it out for $6.97.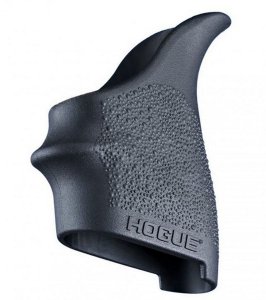 This grip is for your carry gun. It fits the Glock 42 and 43, M&P Shield, Ruger LC9 and other comparable subcompacts like a glove. Get this one for just $11.78.
Whichever size or type of pistol you have, or even if you have a rifle with a pistol grip, if you've never tried one, you definitely don't fully realize the difference Hogue can make. Give it a try.
Enjoy the outdoors?
Sign up for daily stories delivered straight to your inbox.