We all remember the first deer we harvested, the spot, the chunk of woods, and especially the stand. Can you relate?
Personally, I didn't begin deer hunting until I turned 10 years old. We mostly fished year-round, but deer hunting didn't take a big priority. When that changed, and I completed my hunter education and ordered my first hunting license, it felt like deer hunting was something I had known my whole life.
Before I started hunting deer we hunted turkey and small game, so I had some experience shooting at a living, moving creature. Deer were different, and I took the responsibility seriously.
It took a hunting season or two before my success as a young hunter, but I learned a lot in those years. My first deer kill took place during gun season while I was sitting under a tree. I'll never forget it, and the spot itself is forever etched in my mind.
Below are some examples of our team's first deer encounters and harvests. They didn't occur on any fancy hunting trip, but they illustrate how hunting became a passion for each of us.
Tree Line
This was the first time we hunted this piece of property in south Georgia. I held my .223 single shot rifle on my makeshift shooting stick anticipating where the deer traveled. I fantasized a huge, Texas 8-point buck walking by me at 30-yards that somehow found its way to south Georgia. On the contrary, at dusk a doe group appeared below me in a creek bottom at 60-yards. I didn't waste anytime as I pulled the trigger.
Similarly, fellow contributor, Reid Vander Veen, shot his first deer with a bow while sitting along a tree line as five does and fawns passed his way. He borrowed a bow since his messed up the day before while drawing on an 11-point buck. Reid tells how his first deer limped and he felt it was duty to harvest that doe that evening.
Wooden platform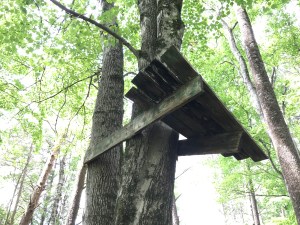 Most every hunter has walked through the woods and seen an old wooden stand made out of 2x4's or pallet boards. This is how our parents and grandparents hunted. There is a lot of history in these stands, and oftentimes it is a good indication of deer travel routes. Senior Writer, Craig Raleigh, detailed how he shot a ten-point buck while hunting out of one of these makeshift, vintage stands.
Fence row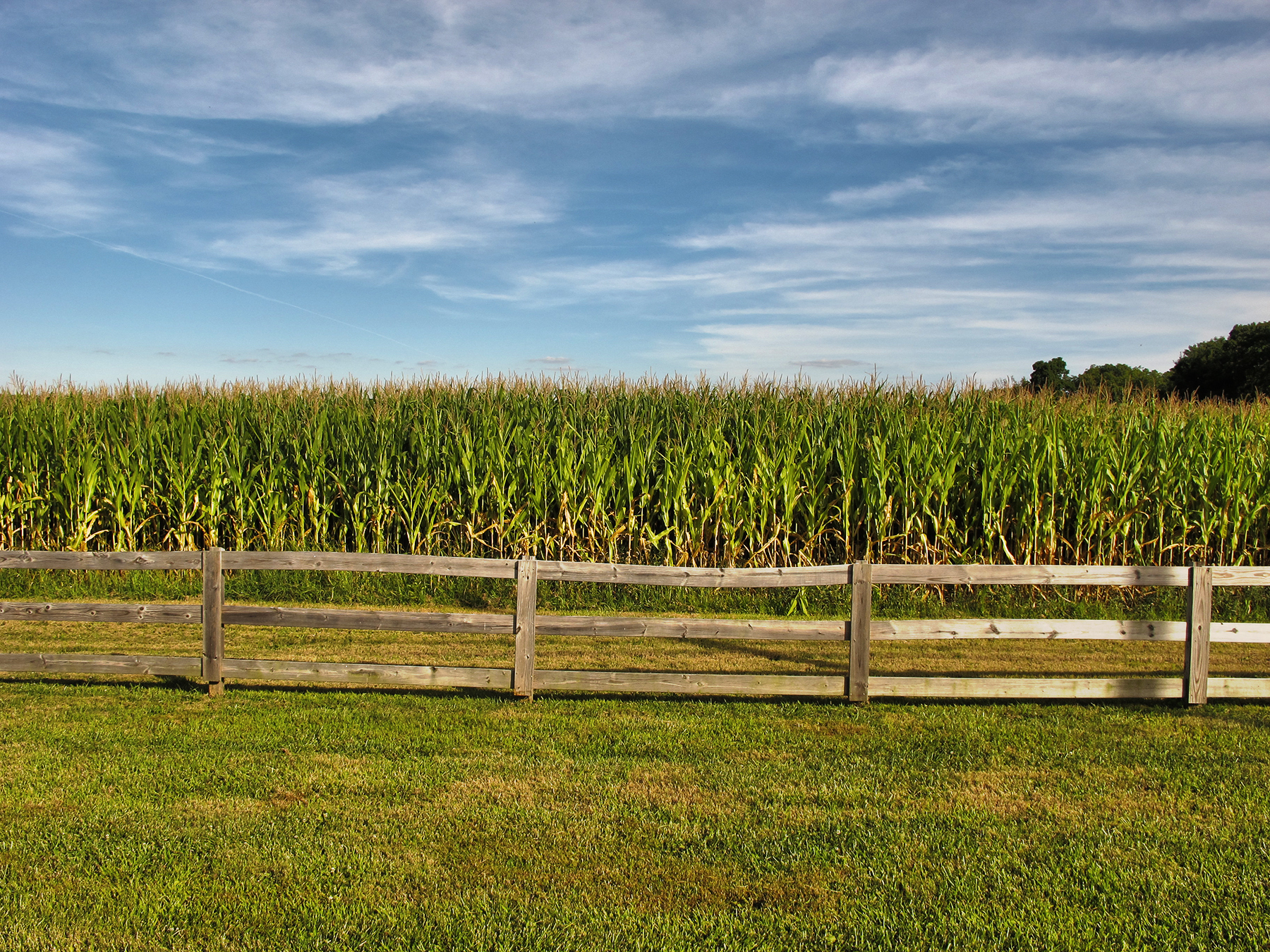 Wide Open Spaces Senior Writer, Brad Smith, shared that he killed his first deer while sitting with his back against a fence on the edge of a corn field. As many avid deer hunters do during deer season, hunting corn fields are great food sources in December and January.
Box blind
My brother killed his first deer on a gun-deer hunt, that happened to be a young buck, out of 15-foot box blind along a power line. They followed the blood trail for less than 50-yards where they found his first whitetail buck lying there expired.
Hillside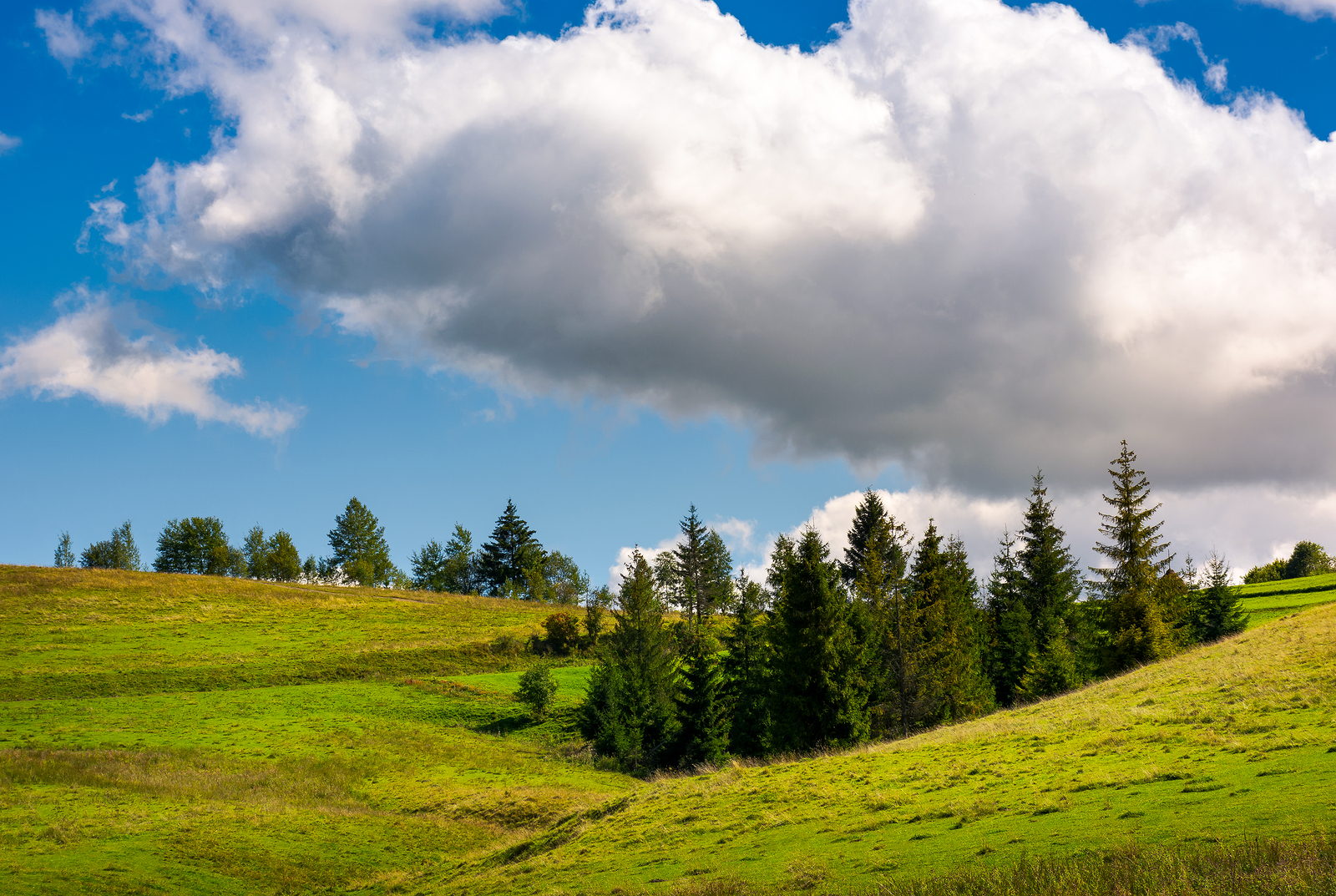 Another great example of where we shot our first deer is on a hillside. Wide Open Spaces Contributor, Dustin Prievo, explained that he and his dad shared a special moment on a hill they called 'Dolly Pardon' when two does came in range. He recounts that he wore a hand-me-down Army battle dress uniform and rubber boots during his first deer harvest.
No matter your first location and as opening day approaches it is fun to reminisce on our first hunts or our first kills as deer hunters. It's camaraderie to be cherished and memories that will last.
Like what you see here? Find Nathan Unger's social media and hunting articles at whitetailguruhunting.com. Nathan is also the host of the Whitetail Guru Hunting Podcast
NEXT: 5 AFFORDABLE DEER STANDS THAT WON'T BREAK THE BANK THIS SUMMER
WATCH
https://rumble.com/embed/u7gve.v3vao3/
Enjoy the outdoors?
Sign up for daily stories delivered straight to your inbox.