Here's what Guns.com, the ultimate online source for firearms and ammo, has in store for Presidents' Day weekend.
Without a doubt, Guns.com is one of the most valuable online retailers of guns and ammo there is.
If you're like most gun owning hunters or shooting sports enthusiasts, you know how hard it can be to find quality products, good info, and real consideration for staying safe, legal, and secure with transactions, not to mention making them easy to complete.
That's why we're so impressed with Guns.com. Nowhere else will you find such a wide range of available guns and gear, and to make it even more appealing, they're holding a series of Presidents' Day Weekend special offers to help keep you equipped with everything you want and need.
It's a collection of deals, sales, and promotions that sums up what they're all about: preserving your Second Amendment Rights and giving you plenty of ways to practice them.
If you haven't visited Guns.com lately (or ever), this would be the time to do it. They're also the best place to go if you're selling your own guns, meaning these awesome deals aren't the only reason to make Guns.com your leading firearm supply resource.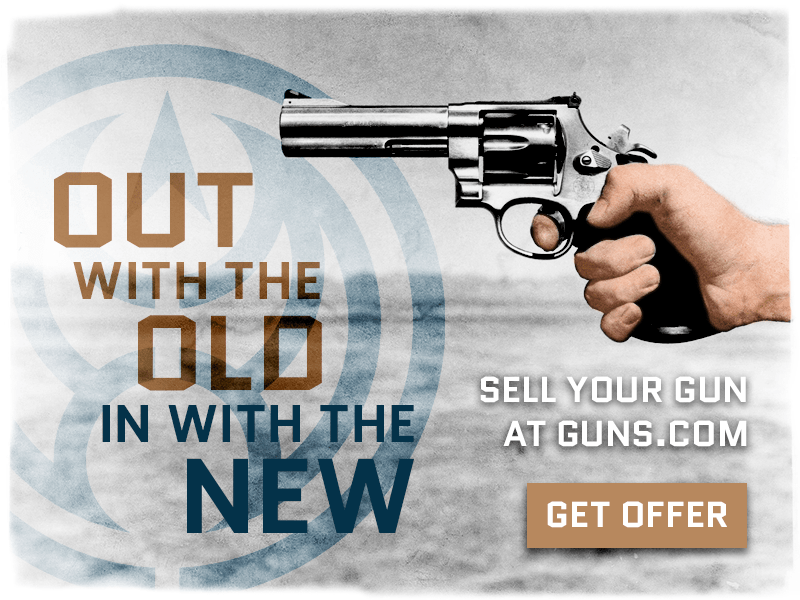 AMMO ALERT! Starting at 11:00 a.m. EST, Guns.com will be your go-to destination for ammunition. More than 1,000 listings of sought-after ammo will be released on Guns.com, and you're not going to want to miss any of it!
Saturday, February 13-Sunday, February 14, 2021
All Guns.com Certified Used Guns are offered up with free shipping all weekend. You'll save on any and all shipping costs to get the used gun of your choice sent to your local FFL, giving you more freedom to pick and choose without worrying about the extra fee. The free shipping promotion lasts from 12:00 a.m. EST on Saturday until 11:59 p.m. EST on Sunday.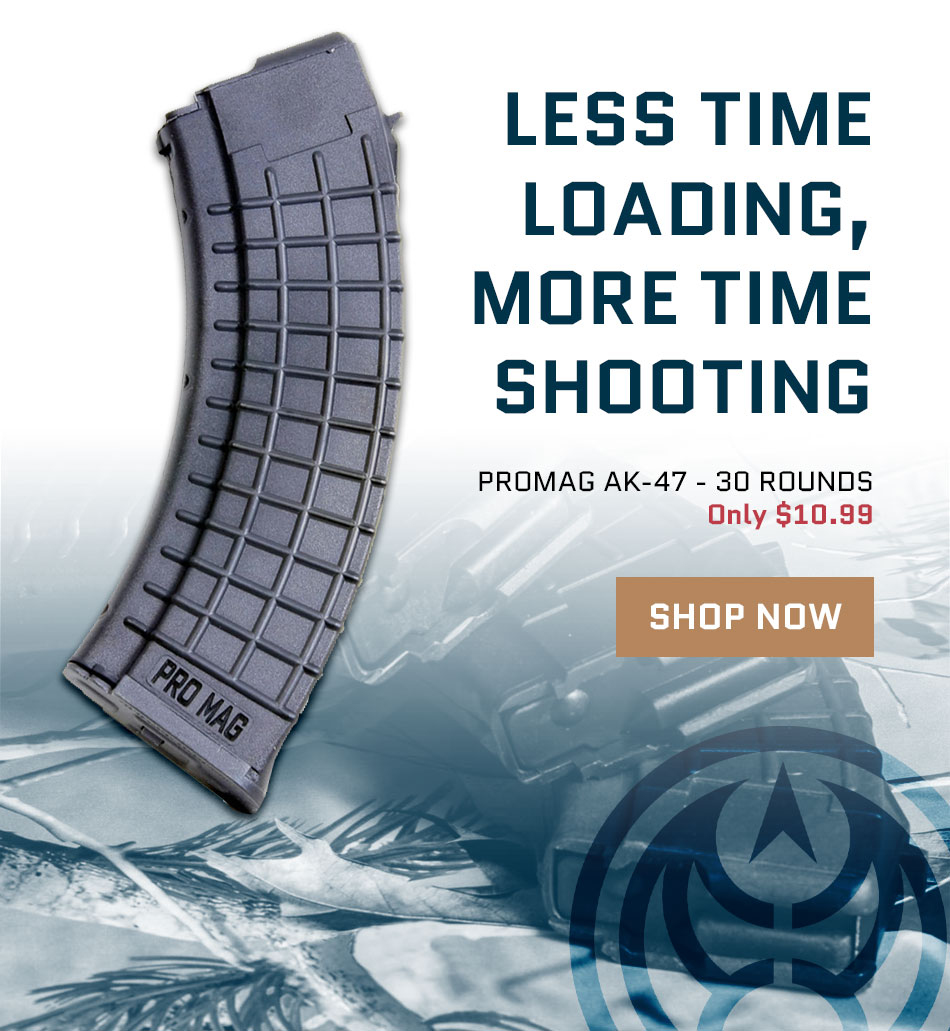 In need of new magazines for your firearm? From 12:00 a.m. until 11:59 p.m. EST on Presidents' Day, you'll get a free magazine with a purchase of three others. The free mag needs to be of equal or lesser value, and the lowest-priced magazine (up to $50) will be discounted.
While you're at it, be sure to take a close look at all the optics options available on Guns.com, including this Featured Optic, the TruGlo Tru-Tec Micro red dot. As you can tell, the selection of optics is just as rich and robust as the Guns.com firearm offerings, and it's well worth it to check in often to see what's new in that department.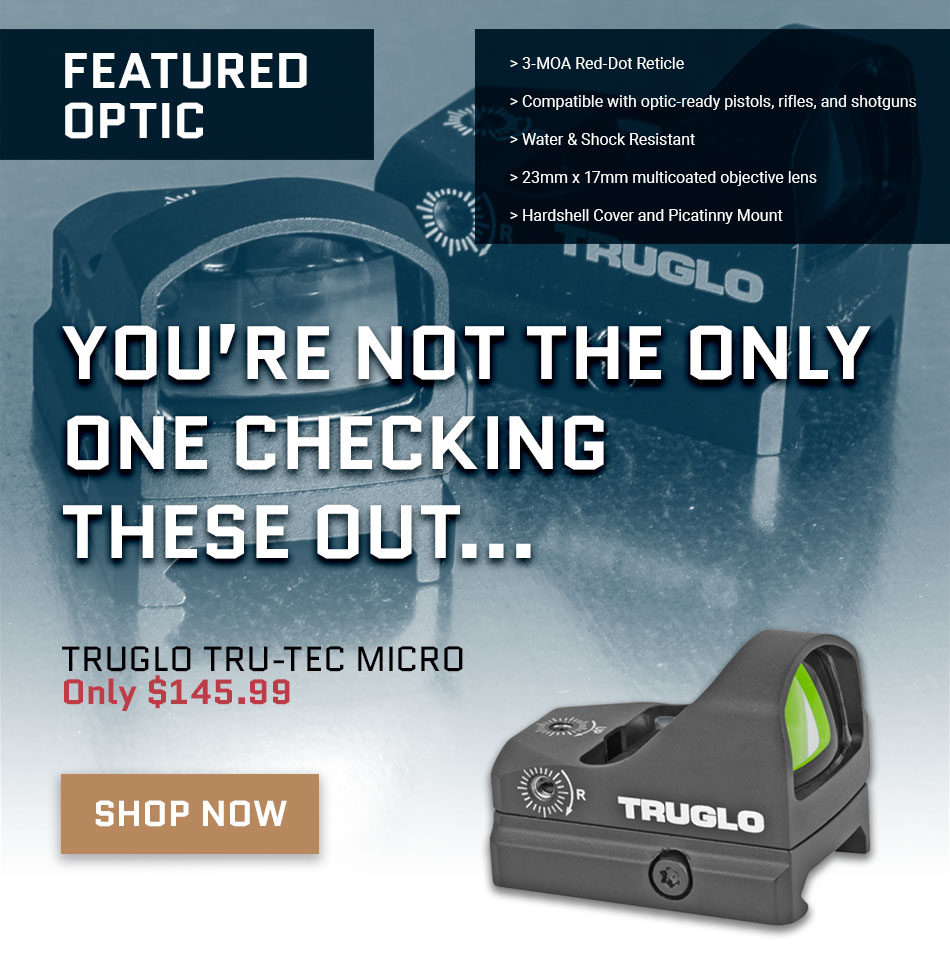 To bring even more to the table, Guns.com has an excellent collection of 2A apparel and gun-centric tee shirts, with this St. Patrick's Day Tee setting a prime example.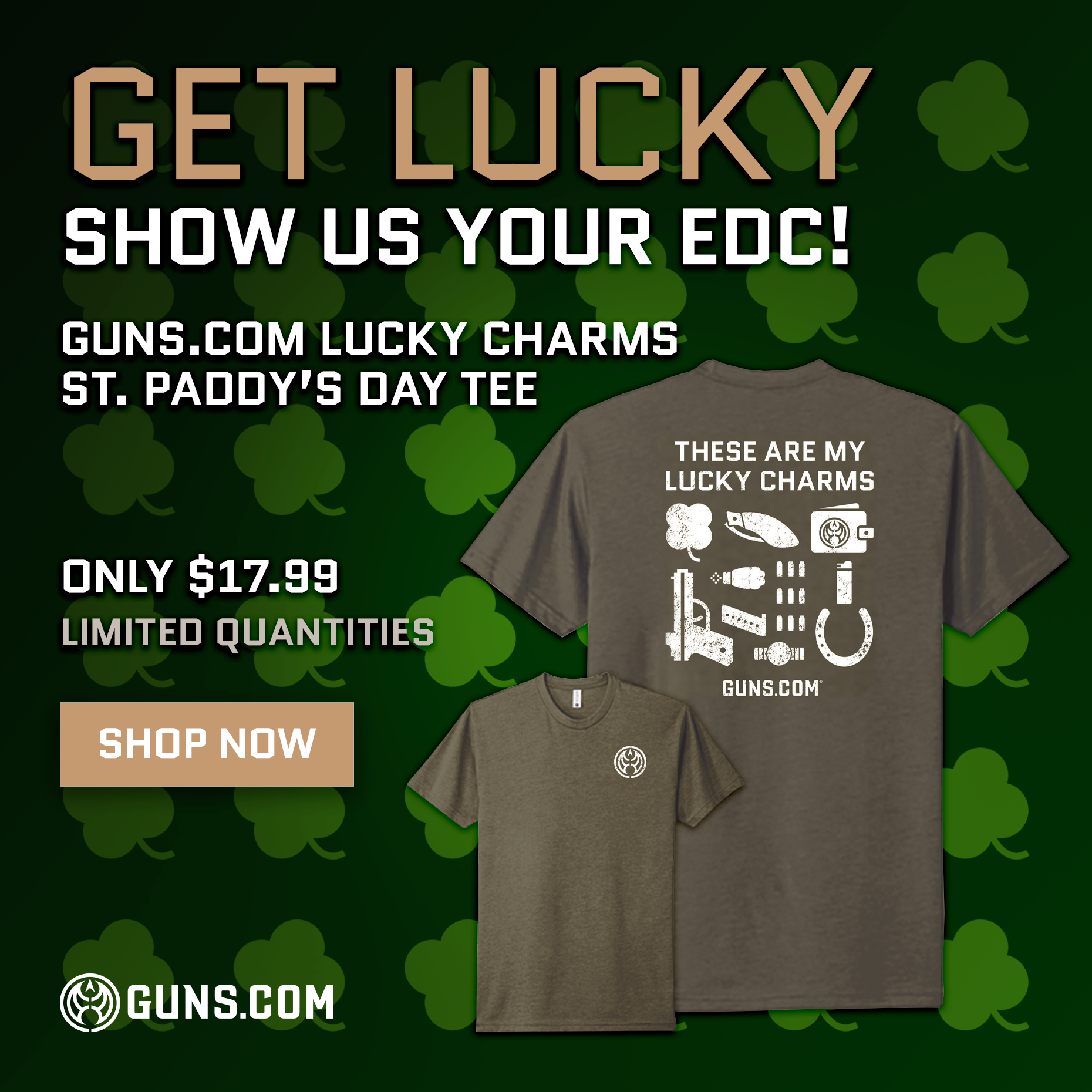 That's exactly what we're trying to get across: Guns.com is making it fun and easy to not only be a proud supporter of the Right to Bear Arms, but to save money and headaches while adding to your gun safe, carry holster, and range bag.
This Presidents' Day weekend is an ideal time to see what benefits you will find at Guns.com.
NEXT: 10 OF THE BEST .45 ACP PISTOLS WORTHY OF STRONG CONSIDERATION
Enjoy the outdoors?
Sign up for daily stories delivered straight to your inbox.