In a Celebration of Freedom, Guns.com is offering up free shipping on all guns.
It's not all that ordinary to see sales and discounts honoring our inherent freedom in America, but then again Guns.com isn't exactly an ordinary company.
We're sharing news of their generous offer that's happening for just one upcoming day that you absolutely don't want to miss out on.
On January 20, 2021 only, you'll be able to receive free shipping offered on all firearms purchased on Guns.com. As the administration shifts to reveal what could be another huge surge in gun sales, Guns.com wanted to give their customers a head start and encourage everyone to practice their 2nd Amendment rights as proud gun owning Americans.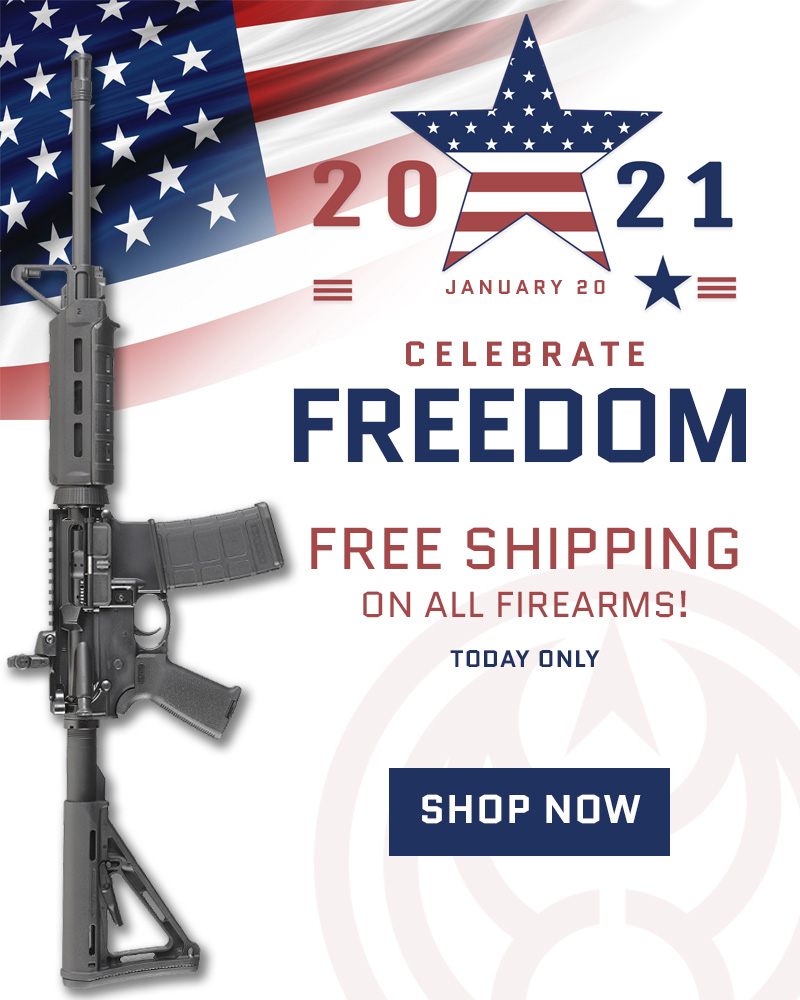 Any firearm purchase awards the buyer free shipping to the FFL of their choice, so it's definitely worth taking advantage of on January 20.
On top of that, the folks over at Guns.com want to make sure to let you know that "We Buy Guns." They truly have solved the problem of unreliable online gun sales and have made it super simple to get an offer, accept it on your own terms, and ship a firearm you're looking to sell. It's something we've learned not to take for granted.
If you've been considering what your firearms might be worth, and plan to attempt a sale, the Guns.com method might just be the best option. You'll get paid what you're promised in days, and Guns.com even takes care of shipping.
Before you run off to the pawn shop or used gun store, be sure to look into the easy gun-selling process Guns.com has created.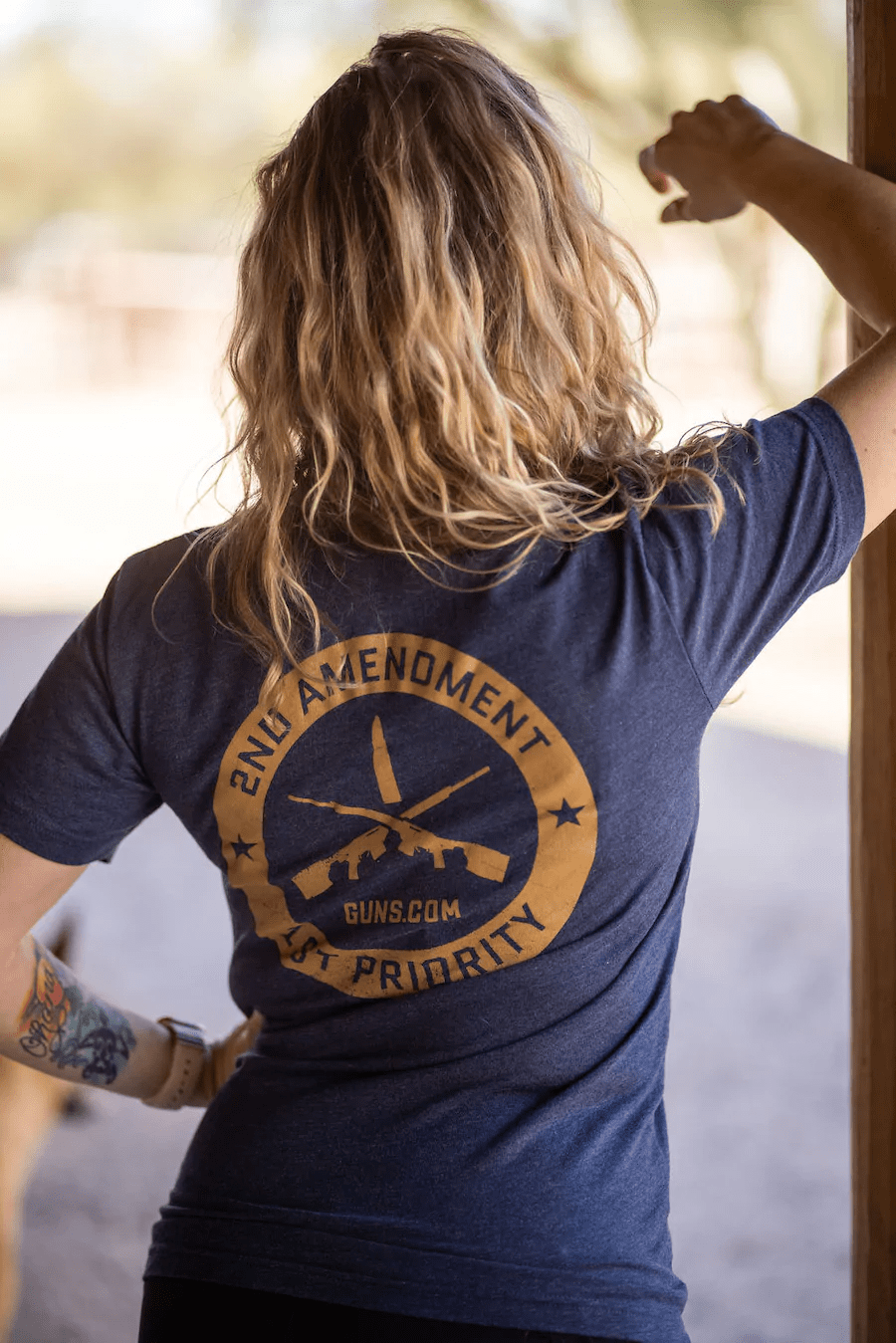 While you're at it, try taking a look at some of the awesome Guns.com Gear available in their merch collection. These shirts, mugs, patches and more would make great gifts for gun-loving friends and family members.
To get a taste of what's available, we'll highlight a couple choice suggestions.
There's a Guns.com 2A Tee that lets people know where your priorities stand. The Guns.com Nine Line Logo Hoody is about as perfect as it gets, complete with a beverage holder at the top of the front kangaroo pocket. Plus, the Guns.com Pelican Tumbler will become your new go-to for hot coffee, cold beer, and everything in between.
You'll find plenty more to sift through in the Guns.com Gear collection, which sees new additions pretty regularly.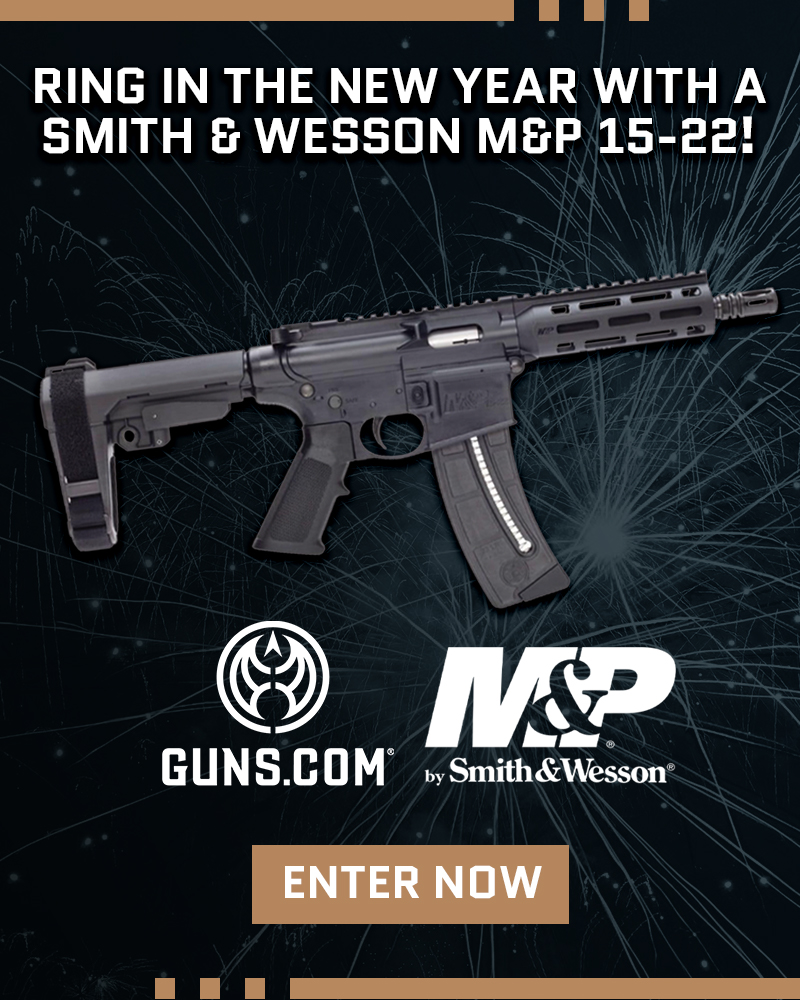 And of course, there's no way we could let you forget about the Guns.com January Giveaway, in which you can enter to win a Smith & Wesson M&P 15-22, one of the most sought-after semi-auto MSRs on the market.
Guns.com is always holding giveaways and contests, so don't let the temptation of winning an M&P overshadow the on-going chance for you to win some seriously awesome prizes. All you need to do is share your name and email address, then take the option of adding more entries via simple tasks such as following Guns.com on social media or referring friends to enter the giveaway.
It's well worth your time to routinely check their giveaway page and see what Guns.com has in store for the lucky entrants who end up winning.
If you haven't realized it by now, Guns.com has become a real force in the online firearm marketplace. Their new and used gun selections are always changing, they're providing full service gun sales assistance, and they continue sharing their love of firearms and firearm culture with unique giveaways, special offers, and great lifestyle gear.
Make sure you've bookmarked Guns.com just like we have, and make it a regular stop when you're surfing the web. Your inner gun lover will thank you!
NEXT: ALL THE DIFFERENT TYPES OF HANDGUNS, AND WHAT THEY'RE BEST FOR
Enjoy the outdoors?
Sign up for daily stories delivered straight to your inbox.