Here's what you can expect to find in the Guns.com Black Friday Blowout, including an exclusive ugly sweater offer you won't want to miss.
Black Friday is finally here, and if you're like us, you're checking all the online firearm companies to see what savings can be had. It's the biggest shopping day of the year, and we're all seeking out the best guns, ammo, and accessory deals we can find.
Luckily, we've got the biggest and best tip for all you enthusiasts: Guns.com is the spot to go first, and might just be the only destination you'll need to satisfy your discount desires.
Guns.com is serious about their savings, and are releasing special discounts at specific times throughout the whole day. Here's what you can look forward to: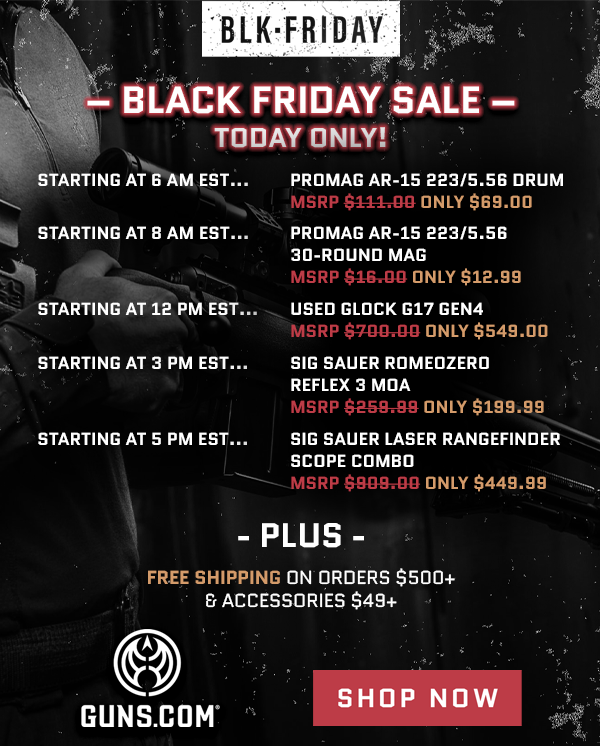 Here's the rundown of each specific deal: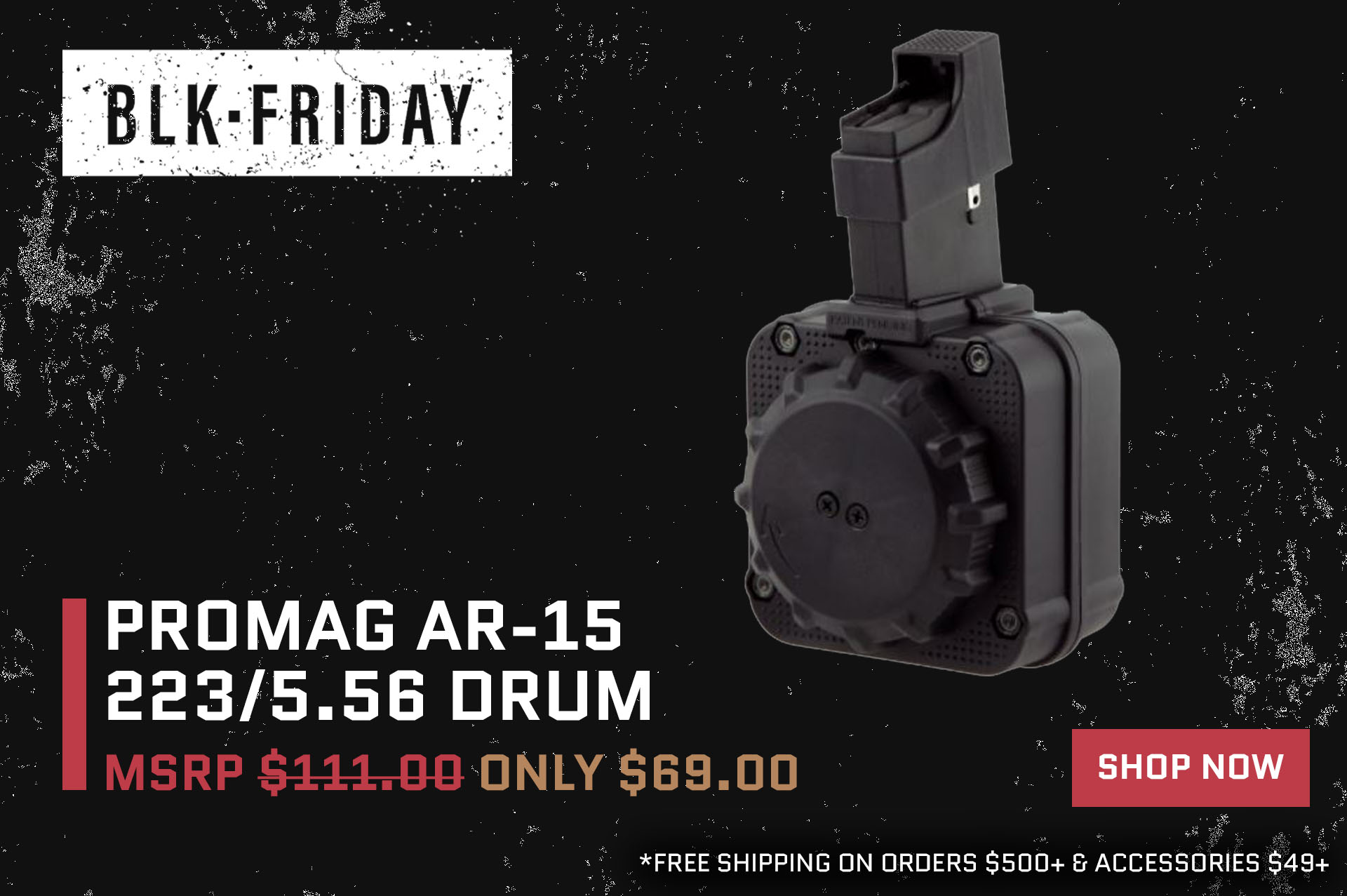 6:00 a.m. EST Release - Promag AR-15 .223/5.56 Drum - MSRP $111 Only $69.00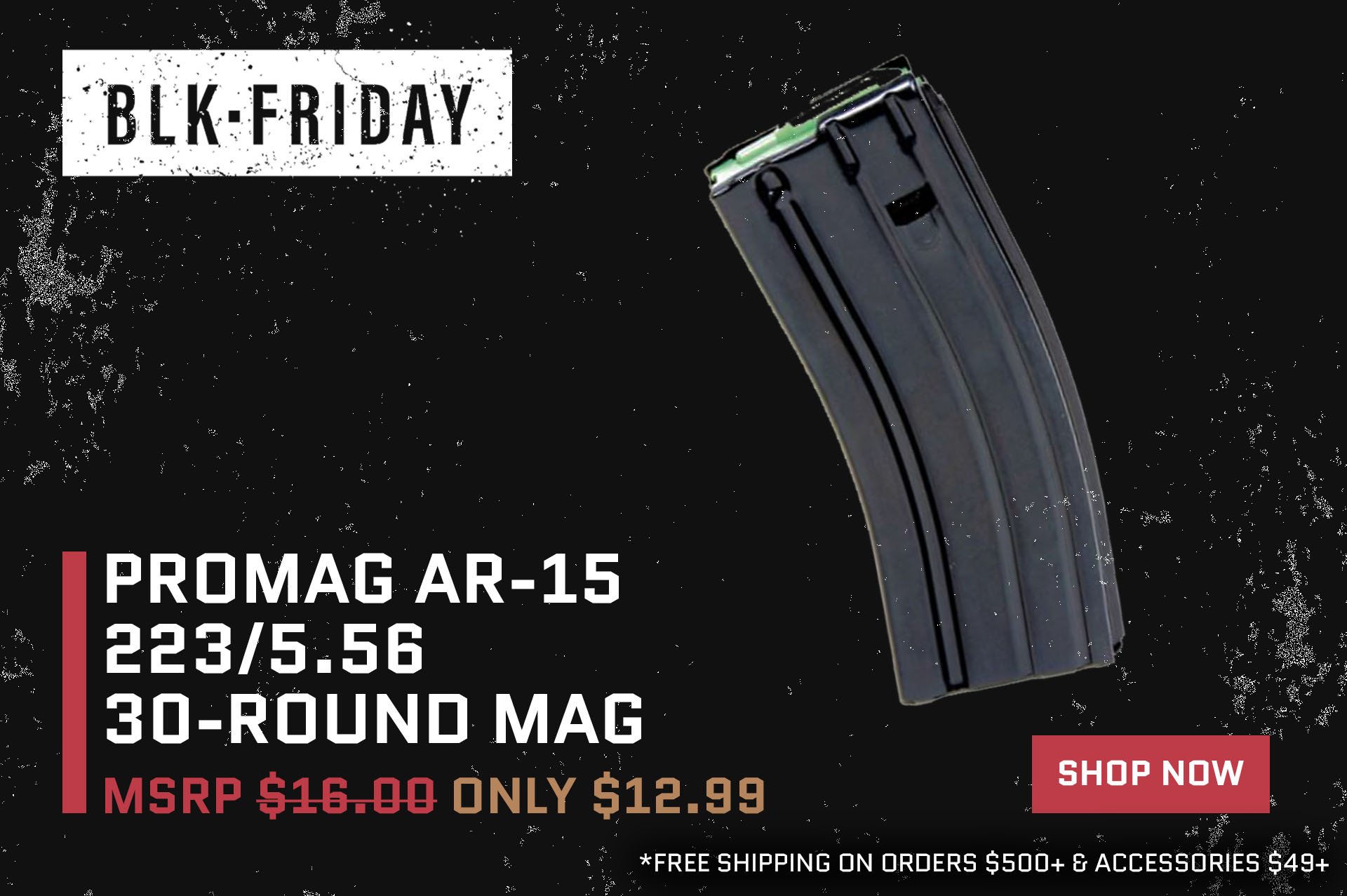 8:00 a.m. EST Release - Promag AR-15 .223/5.56 30-Round Mag - MSRP $16 Only $12.99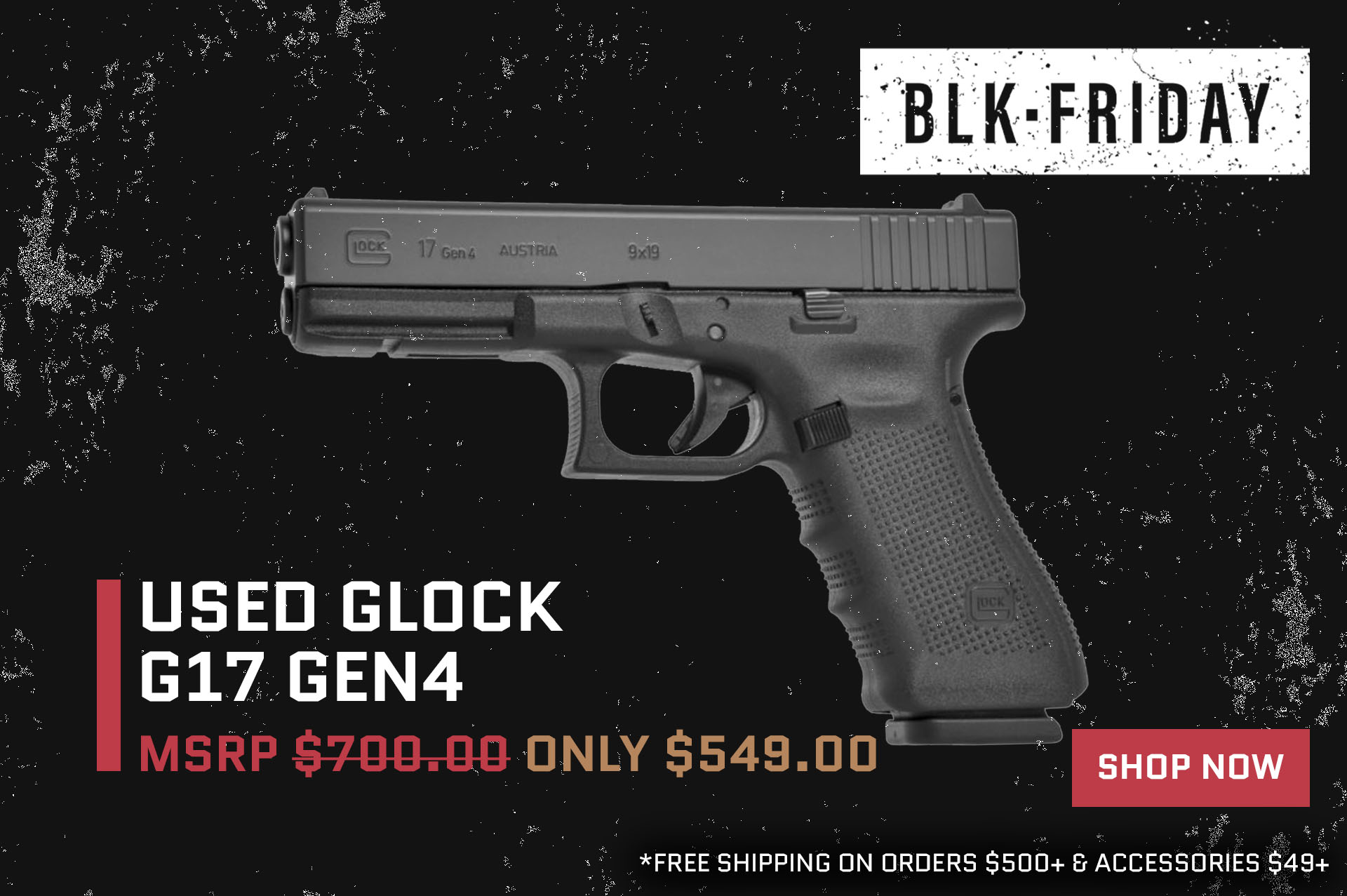 12:00 p.m. EST Release - Used Glock G17 Gen4 - MSRP $700 Only $549.00
3:00 p.m. EST Release - Sig Sauer RomeoZero Reflex 3 MOA - MSRP $259 Only $449.99
5:00 p.m. EST Release - Sig Sauer Laser Rangefinder/Scope Combo - MSRP $909 Only $449.99
Plus - Free Shipping on orders $500+ and Accessories $49+
Along with those sales, the Guns.com partnership with Folds of Honor will remain true throughout the holiday shopping season.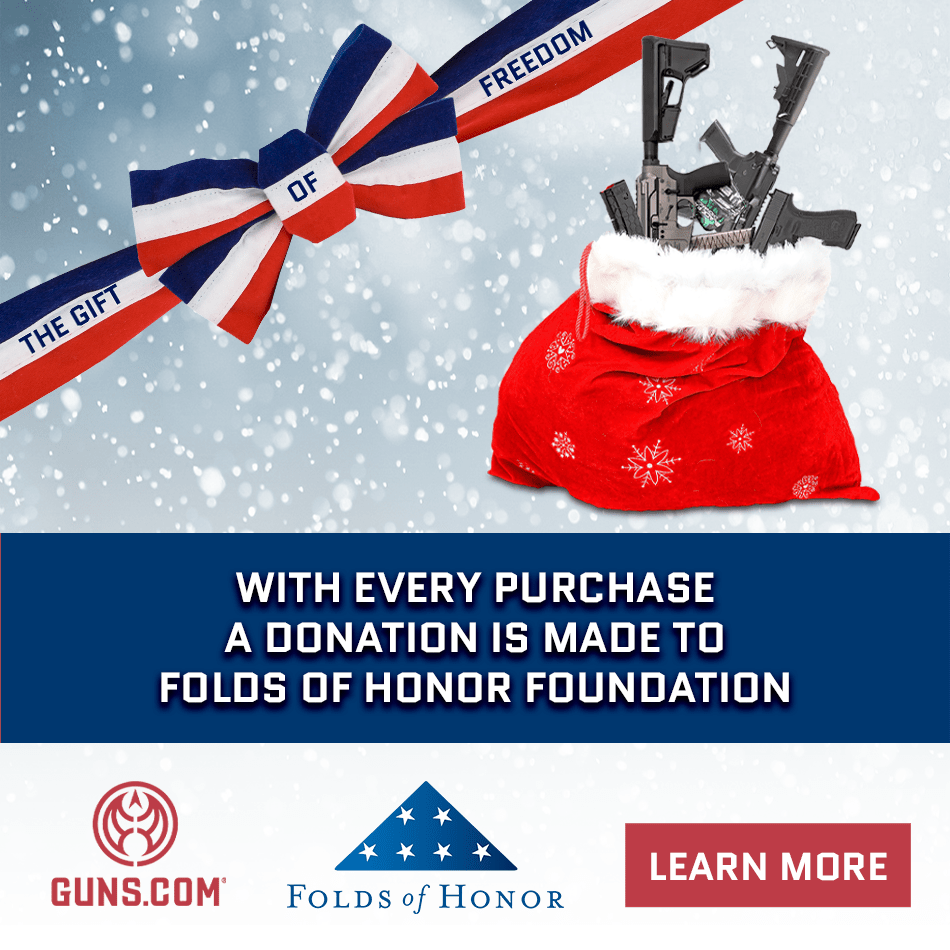 For every purchase made in the months of November and December, Guns.com will be giving back to Folds of Honor, the non-profit that's working to provide educational scholarships to spouses and children of America's fallen and disabled service-members.
Black Friday Blowout
As further proof of their dedication to holiday discounts, Guns.com will offer 25% off select firearms all weekend long. Their gun warehouse is extensive, and it may be the only place you can find certain models at the prices you'd be willing to spend.
And as if you needed more reasons to shop Guns.com for the holidays, there's this:
Guns.com Ugly Sweater
No holiday is complete without an ugly sweater, and Guns.com has gone above and beyond their duty to make this beauty available for anyone who spends $400 on a purchase. The first 25 folks who reach that amount can score this amazing gun-patterned sweater for just $25, and they'll instantly make everyone at the gun range jealous.
You'll also score a free Guns.com Camper Mug with the purchase of a certified gun from their marketplace.
Without a doubt, the Guns.com deals that are kicking off on Black Friday and the savings that extend to the end of the year are better than anything else you'll find.
The online marketplace for firearms has never looked so attractive, thanks to Guns.com and their undeniable efforts to make the gun buying and gun owning experience the best it can be.
Be sure to check out Guns.com on Black Friday to get in on the action.
NEXT: GUNS.COM PARTNERS WITH FOLDS OF HONOR, FIND OUT HOW YOU CAN HELP DONATE
Enjoy the outdoors?
Sign up for daily stories delivered straight to your inbox.