It's a miniature aircraft, and you're the pilot.
It's been a little while since the release of the GoPro Karma Drone, and unsurprisingly, the thing is a hit. GoPro is known for being the ultimate adventure camera, and combined with a drone system, it has officially surpassed its initial potential. The Karma Drone is a complete system that is great for capturing professional footage as well as memories with your friends and family, and you can get it for $799.99.
The Karma drone, while attached to the GoPro, is not like most drones. It's super smooth in design and turns what could be a complex system into something that is simple to use and incredibly portable. It's so easy to carry around, it begs the question: Why wouldn't I bring it out with me?
The drone is easy to pack up due to the abilities and design of the folding landing gear, the fold in arms, and the carry case provides extra storage for the hand grip. The hand grip is also unlike any hand grip you have used before. It pops in and out of the drone so you can walk around with it and capture more intimate moments for outdoor footage. You can easily navigate the operations of the camera with the hand grip making it an advanced control system all on its own.
When you've got the GoPro back in the air with the Karma Drone, you can control it with the controller pad that operates similar to a smart phone, so it's familiar and comfortable to the user. From there, you can share the footage you've been accumulating with friends, family and colleagues right from the controller. How cool?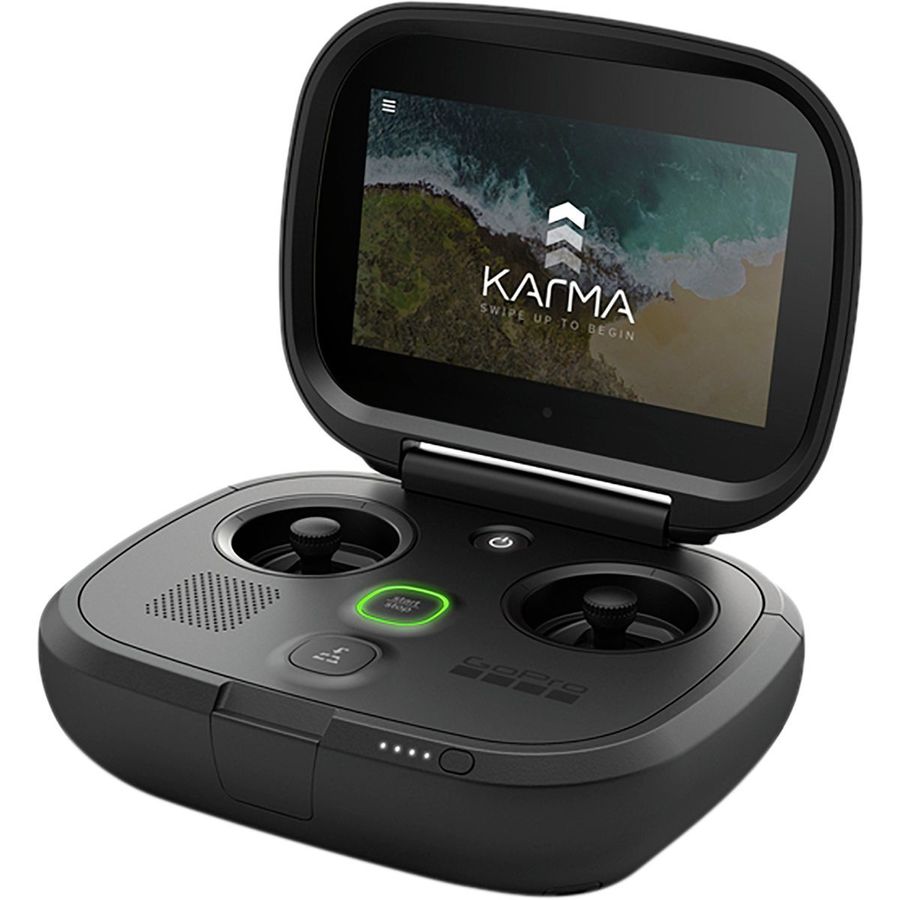 Whether you're an adventurer at heart or might actually need this for your job, the GoPro Karma Drone has shown to be a customer favorite. Enhance your outdoor experience by capturing incredible footage to last a lifetime!