Golden Gate Canyon State Park is located 45 minutes west of Denver just outside of Golden, Colorado. This Colorado State Park sits in both Gilpin County and Jefferson County and boasts over 12,000 acres of Rocky Mountain majesty. Fully equipped with ample hiking trails, equestrian trails, and biking opportunities, Golden Gate truly has it all.
Modern-day Golden, CO, is actually native Cheyenne and Ute Indian land nestled alongside the iconic Front Range. Managed by the Colorado Parks and Wildlife (CPW), this park offers prime outdoor recreation near the Continental Divide.
Activities at Golden Gate Canyon State Park
https://www.instagram.com/p/CNd0u3KslZN/
This park has over 35 miles of trails with easily accessible trailheads from all of the main roads that meander through the area. There are "hikers-only" trails and multi-use trails that are for mountain biking and horseback riding. Additionally, there is ample horse trailer parking at the Nott Creek trailhead located near the Red Barn picnic area, as well as the Kriley Overlook near Kriley Pond. Ranging from the .10-mile Visitor Center Nature Trail to the 7.4-mile Mule Deer Trail, Golden Gate offers a trek for all types of explorers. Check out the trail map for more information on the different trails and their difficulty levels.
If hunting is your forte, it is permitted on the Jefferson County section of Golden Gate from the Tuesday after Labor Day through the Friday prior to Memorial Day. All hunting is limited to 35 people per day and you must follow the regulations of Colorado Parks and Wildlife and the state park rules.
As far as rock climbing is concerned, you must hike into the permit-only backcountry. Strict guidelines and restrictions apply. Head to www.mountainproject.com for detailed climbing information. Anglers can fish in any stream or pond at the park except for at the Visitor Center Show Pond. The ponds available for fishing with a Colorado fishing license include Kriley, Slough, Dude's Fishing Hole, Forgotten Valley, and Ranch Ponds.
In the winter months, visitors can enjoy cross-country skiing and snowshoeing. Visitors can even get married at the famous Panorama Point, which boasts views of 100 miles of the Continental Divide.
Stay Overnight at the Park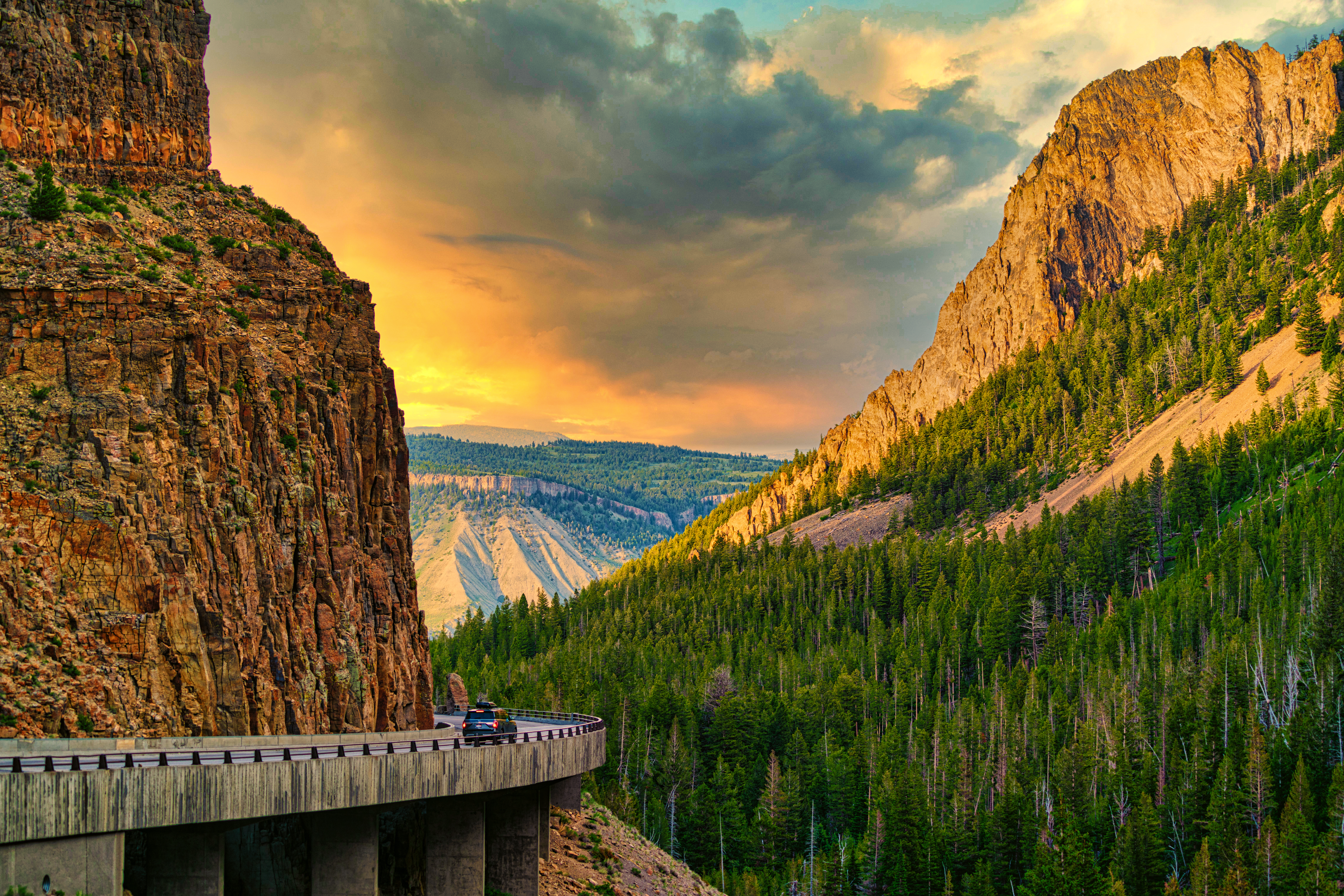 RELATED: Explore "The Promised Land" in Eastern Pennsylvania
There is nothing better than camping for a few nights away from the city in the sweet Colorado sunshine. Lucky for us, Golden Gate Canyon State Park presents multiple ways for visitors to stay overnight. Together, Reverends Ridge Campground and Aspen Meadow Campground offer 132 campsites, complete with tent sites,
backcountry, yurts, dump station, electrical hookups, tent sites, Aspen Meadow Campground, campers, flush toilets, picnic sites, five cabins, and two yurts. The tent sites are seasonal but the cabins and yurts are available year-round (reserve online here). www.cpwshop.com
For those looking to get away from the crowds, Golden Gate also has backcountry sites, which include four shelters and twenty walk-in tent sites. These sites are reservation only and come with bear boxes. No fires are allowed.
Important Visitor Information
https://www.instagram.com/p/CGgTzMrn0OA/?utm_source=ig_web_copy_link
Golden Gate is dog-friendly but all furry friends but be on a 6-foot leash at all times. Please follow posted guidelines and always clean up after your pets.
It is also good to keep in mind that there is no cell service or Wifi at Golden Gate, but there are payphones located at the visitor's center and the campground office. Make sure you are equipped with the correct pass to get into the park. Options include a day-use park pass, a camping pass, and vehicle passes.
If you are in the area, attractions and cities near Golden Gate Canyon State Park include Blackhawk (15 minutes), Central City (20 minutes), Boulder (35 minutes), and Rocky Mountain National Park (1 hour).
Have you been to Golden Gate Canyon State Park? Tell us your story on the Wide Open Roads Facebook Page!
Enjoy the outdoors?
Sign up for daily stories delivered straight to your inbox.