Not a moment went by that there wasn't a crowd at the Gearhead Archery booth.
Over the past three days while at the ATA show in Indianapolis, Indiana, I was left with ho-hum experience. Sure, lots of companies unveiled new products for 2017... and you know what? It was all mostly the same. Yes, some broadhead designs are going to be cool. Yeah, I would agree, some tweaks to some big-name bows are going to be cool, too. However, Gearhead Archery flat out stole the scene, from what I saw.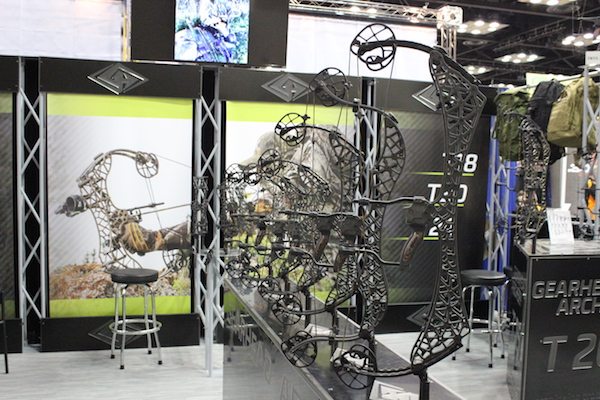 When it came to the archery dealers at the show, all the big dogs had their usual crowds gathered around at designated times; however, every single time I walked by the Gearhead Archery booth, there was crowd checking out their incredibly unique-looking bows and crossbows. On that same note, every time I walked by their shooting lane, there was a line waiting to test one one out.
As you can see by the pictures from the show, one look at these bows and you can tell they are something special. The carbon USA made X16 Crossbow, at only 4.5 pounds, is incredible. However, at $1,999, it's a hefty pill to swallow. With what you get out it though, it's worth it.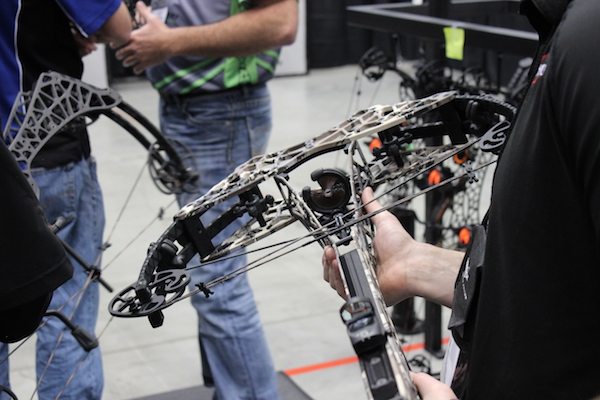 Pay attention to these guys. From their beginnings as a compact compound bow maker only two and a half years ago to what they unleashed on the industry at the ATA show this year, Gearhead Archery is on the rise.
For more information, check them out right here. Get ready to start saving money because you re going to want one.
NEXT: NOMAD ANNOUNCES OFFICIAL SIGNING OF DRURY OUTDOORS AT ATA 2017