The Klymit KSB 0 might be the last sleeping bag I'll end up owning.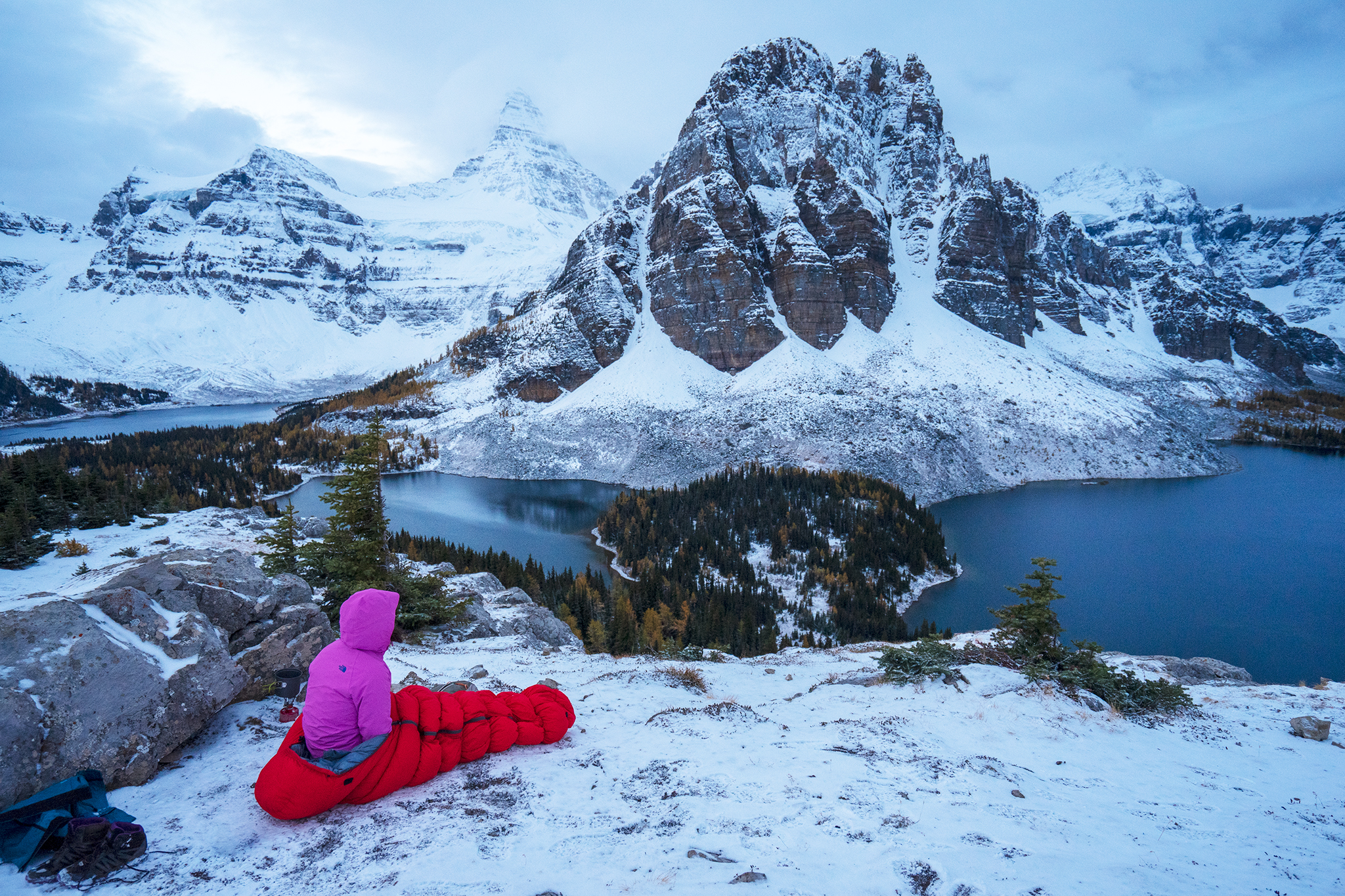 You don't always get to say this about something you use for the first time, but I think I now own the last sleeping bag I'll ever need. The Klymit KSB 0 checks all the boxes of a high-quality piece of camping gear. After a little time with it, I think I'd be well-equipped for anything from an early fall overnight deer camp in Oklahoma to a winter camping trip in the backcountry of Minnesota.
I first got to use the KSB 0, and my first Klymit product overall, on a Wyoming pronghorn hunt in October. We were staying in canvas tents and slept raised off the ground on cots. The bags were used over five nights, with the temperatures dropping into the low 20s Fahrenheit on a few.
I didn't know it at the time, but the KSB 0 has a 650 fill power with white duck down insulation. It's billed as a four season bag, and I quickly came to appreciate the draft collar, overstuffed and extra flexible foot box, insulated mummy hood, and stretch baffles that do a great job of keeping the insulation in place.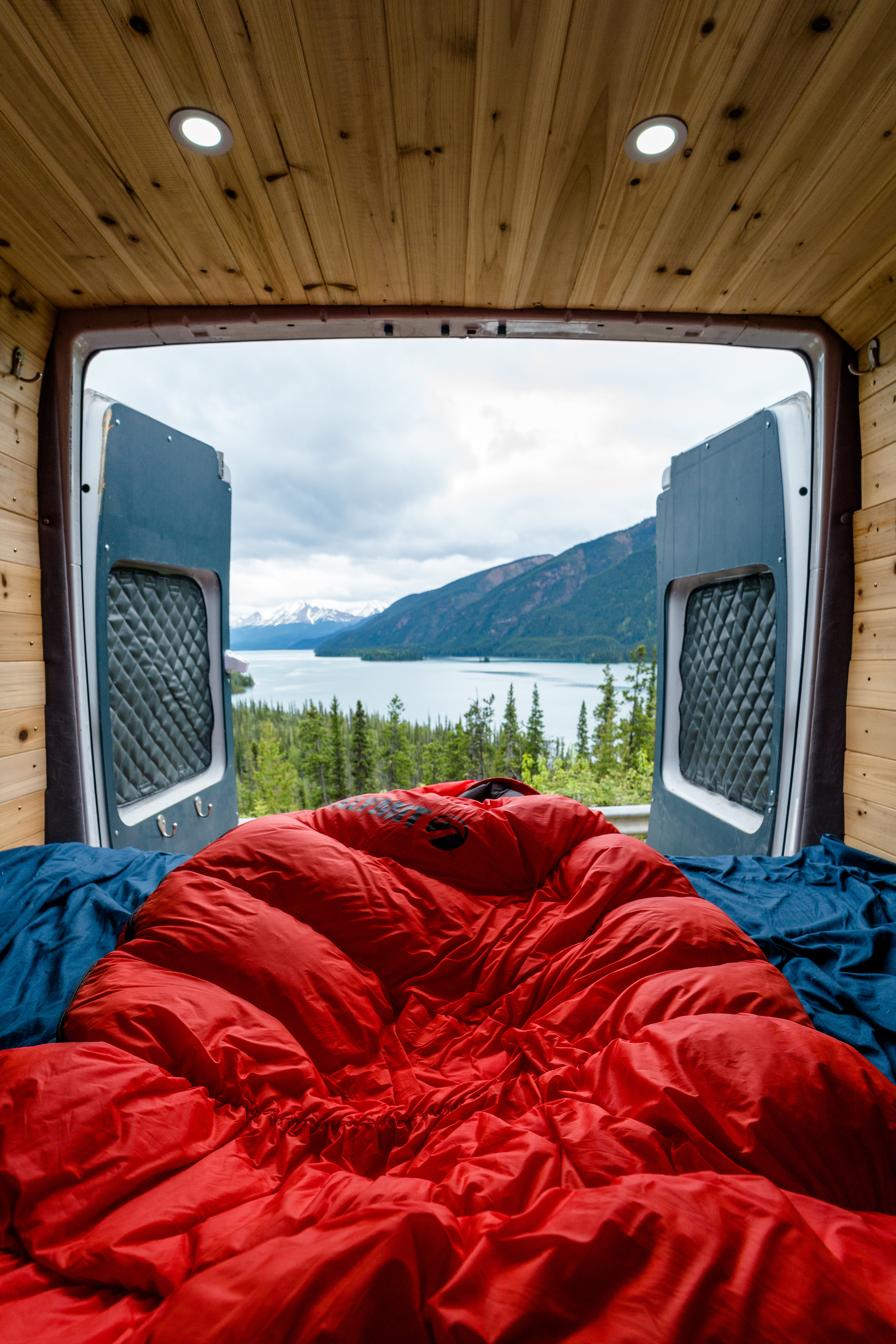 If you couldn't tell by the name, the bag is said to have a temperature rating of zero degrees Fahrenheit. Though I haven't gotten a chance to test it that low, it's so far performed fantastically well in 20-50 degree situations.
The bag only weighs 3.7 pounds and is pretty easy to cram into its accompanying compression stuff sack. It doesn't exactly shrink down to a tiny pack size, which is to be expected with a bag with duck down fill, but the compression sack can be clipped to the outside of a backpack if needed.
Though I'm a decently-tall guy at 6'1", it's still cool to know that the bag can be easily adjusted with length locks that reduce it to fit someone as short as 5'3".
The freedom of movement (even for a guy with long legs) was awesome. The foot box is extra stretchy, something I thought was key in avoiding that inevitable claustrophobic feeling some other sleeping bags can cause. The flexible baffles don't hinder you from spreading your legs a bit when needed.
The KSB 0 has a full length zipper guard on its heavy duty zipper, which can be opened from the top or the bottom. Both the inner and outer fabric is the same Sil-Nylon, but the outer is coated with a durable water repellant treatment that helps protect the insulation from moisture.
The bag provides some pretty exceptional warmth, so much so that I was even breaking a sweat on the coldest of the nights spent in Wyoming.
This could be viewed as a problem in some cases, but I was able to deal with it by unzipping and letting a little warmth escape. It wasn't unreasonable, but I could see how someone sleeping in warmer temperatures would find it a drawback. Klymit says it's for all four seasons, but I'd maybe stop short of calling it a perfect summer sleeping bag. That's probably because I know what a 90 degree night camping in Central Texas can be like.
One cool feature, that's sort of become expected in a sleeping bag but I still find nice, was the well-placed stash pocket. It's ideal for a set of keys or other small items.
It's always worth mentioning any sort of guarantee that comes with a purchase like this, and frugal campers will be happy to know the KSB 0 is covered by a two-year standard warranty. All Klymit sleeping bags and packs carry the same warranty, but sleeping pads and inflatables are covered for their lifetime. And of course, they're all made with ethically sourced down feathers, so you don't have to worry about that side of things.
The Klymit KSB 0 matches up in price, too, with an MSRP of $300. I've seen lots of competitors with heftier costs, and not all of them were ranked for temps in the single digits.
Cold nights aren't really a concern anymore, something that admittedly kept me from some pretty cool camping opportunities for fear of showing up unequipped. It's easily one of the most comfortable sleeping bags I've ever laid in.
And like I said, I don't anticipate having to get a new one any time soon.
NEXT:3 LIFESTRAWS YOU CAN COUNT ON WHEN IT REALLY MATTERS
WATCH
Enjoy the outdoors?
Sign up for daily stories delivered straight to your inbox.