Garmin's inReach Mini got some upgrades that will make backcountry outdoorsmen happy.
Earlier today, Garmin launched the inReach Mini 2, the newest iteration of one of its most popular products among outdoorsmen.
The compact satellite communication device still offers two-way texting and SOS capabilities, but has received state-of-art upgrades in battery life, situational awareness, Garmin compatibility, location sharing, and emergency response accessibility.
To better serve outdoor enthusiasts, the inReach Mini 2 provides up to 30 days of battery life, integrated location and situational awareness features (such as TracBack navigation and Garmin Explore Mobile app compatibility), two-way text messaging, location tracking, weather updates, and the ability to trigger an interactive SOS message to Garmin's 24/7 emergency response center.
"Whether on a casual afternoon hike or climbing a mountain on an extended expedition, inReach Mini 2 is the perfect choice for a rugged, ultra-light tool to help you stay connected with friends and family around the clock. Its compact size, robust features, and significantly increased battery life add peace of mind to any trip without adding weight to your pack," said Dan Bartel, Garmin vice president of global consumer sales. "Moments of communication can become critical on any adventure and the best plan is to always be prepared, which is why Garmin satellite communicators, like the inReach Mini 2, have become trusted tools for anyone who ventures outdoors."
No matter where you plan to explore, battery life will no longer be a nagging concern, as the inReach Mini 2 can continue running for 14 days of continuous use in default 10-minute tracking mode. However, users can adjust tracking intervals and receive up to 30 days of continuous use, or leave it powered off and ready for use for up to one year.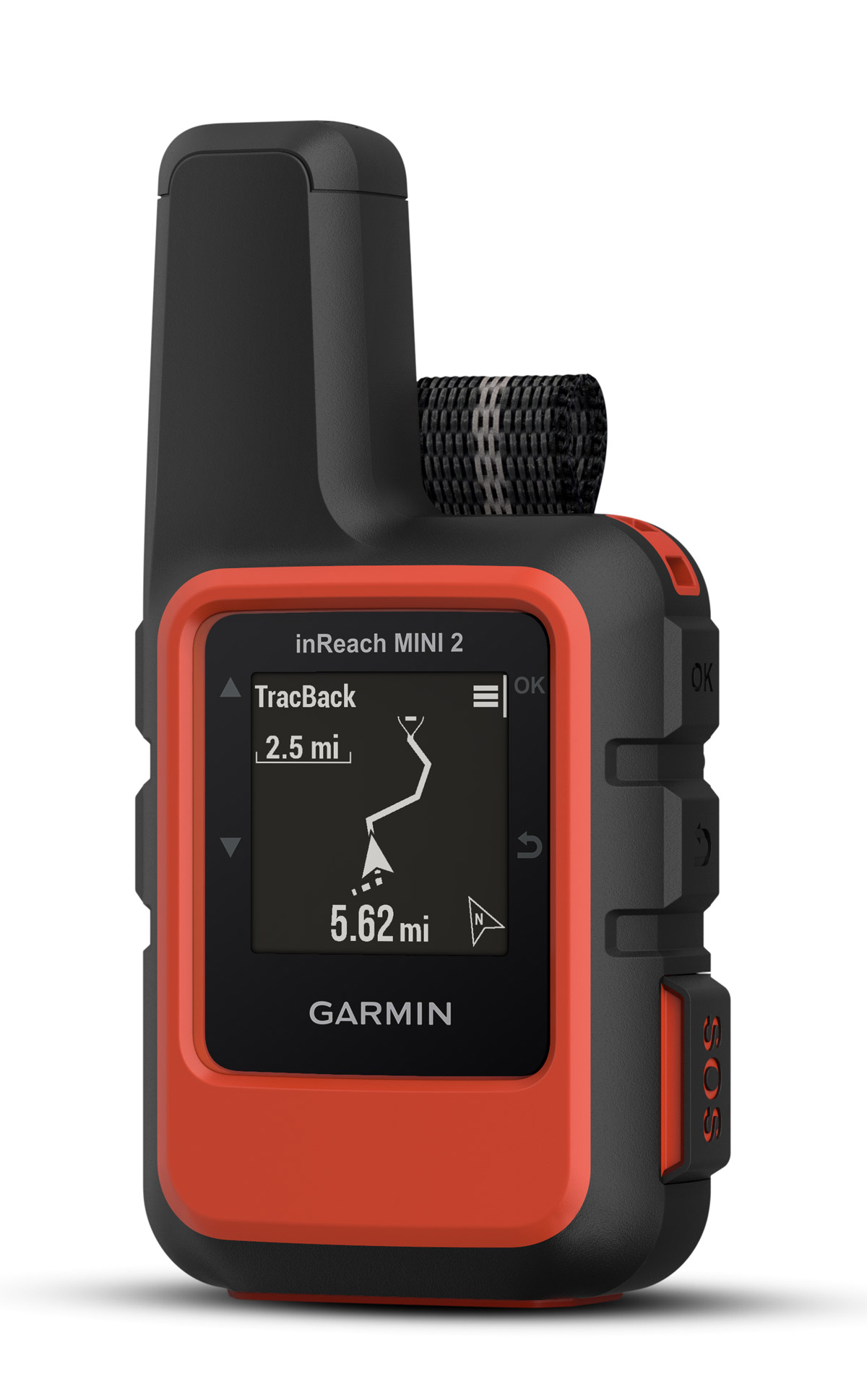 Products featured on Wide Open Spaces are independently selected by our editors. However, when you buy something through our links, we may earn a commission.
In the event that users get disoriented when off the grid, the inReach Mini 2 automatically records and stores their activity through TracBack navigation, which means they can easily look at the path they've taken and retrace their steps.
The device also draws from GALILEO, QZSS, and BeiDou satellite networks to produce faster initial satellite acquisition time and more coverage than users would get from GPS only, and it also features an electronic compass.
Users can check location updates, weather alerts, and messages faster than they could on the original inReach Mini by employing the new "quick view" feature.
Carrying on Garmin's trend of cross-device compatibility, the inReach Mini 2 can pair with more than 80 Garmin devices, including marine chartplotters, in-vehicle navigators, aviation systems, and smartwatches. By pairing it with other Garmin devices, users can view and send messages or remotely control the inReach Mini 2 if needed.
Also, by using the Garmin Explore Mobile app, users can pair their inReach Mini 2 to their phone even in backcountry environments, and use their phone to quickly type messages, receive weather updates, download maps, and review trips.
Through the inReach MapShare page, the device can deliver a real-time location to a user's friends and family for those moments you want to share, or for peace of mind and safety purposes.
And finally, an SOS button gives outdoorsmen and women the ability to quickly send a distress signal to the Garmin International Emergency Response Coordination Center, a 24/7-staffed professional emergency response coordination center. Two-way communication capabilities allow users to easily notify the appropriate search and rescue organization to respond.
The device stands at a mere four inches tall, measures just two inches wide, and weighs 3.5 ounces. It's water-rated to IPX73.
If you want full communication capabilities with the inReach Mini 2, plans start at $11.95 per month, with a variety of plans that range from month-to-month options to an annual contract package. The device comes in at a suggested retail price of $399.99.
For more info and to check out the inReach Mini 2 for yourself, check out Garmin.com.
NEXT: GARMIN ALPHA 10 OFFERS HUNTERS SMALLER, LIGHTER TRACKING UNIT