Time to up your bowhunting game? The Full Draw Bowhunter Giveaway is an amazing opportunity to win $5,000 worth of new gear from all the major brands in the industry. The winner will select a Mathews Bow of their choice, suit up with gear from SITKA, and win a Leupold rangefinder, Garmin Xero A1i bow sight, and Summit Stands Viper Level Pro SD. Whether you are a seasoned bowhunter looking to update your gear or a novice still in need of some top essentials for getting started, the only way to get in the running is to submit your FREE entry to the Full Draw Bowhunter Giveaway. You could be the winner of the prize valued at $5,000!
The FullDraw Bowhunter Giveaway is full of some seriously cool brands. First off is Mathews who has a wide variety of bows bound to fit your hunting needs. The giveaway winner will receive a gift card valid for any bow from Mathews Inc.
As temperatures begin to drop, some new gear from SITKA may be just what you need to stay comfortable while hunting. The Full Draw Bowhunter Giveaway winner will get a gift card for apparel from the hunting gear maker. SITKA is known for using high-quality fabrics, design, and advanced technology to enhance your hunting experience.
The Leupold RX-Fulldraw 5 rangefinder gives you accurate ranges on all your shots. It quickly calculates your peep height, bow velocity, arrow weight, and shot angles and gives you an accurate readout of your range on its bright red display. The rangefinder also uses Archers Advantage software which tells you exactly how far your arrow needs to fly to take down your target.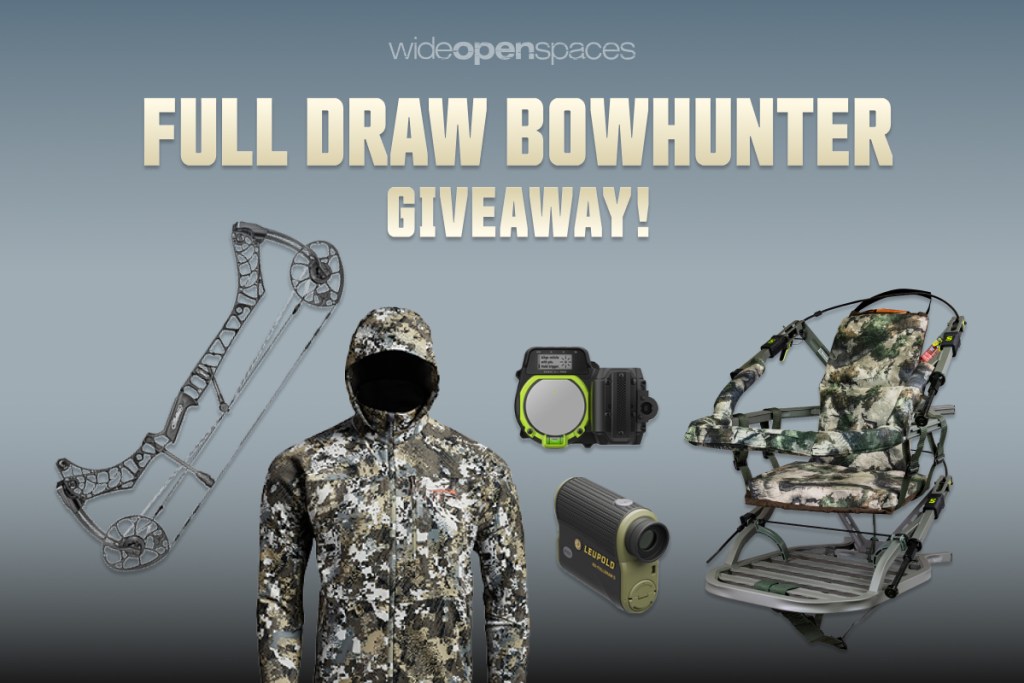 Garmin Xero A1I Bow Sight can help you get the perfect shot and eliminate some guesswork. This sight measures the distance from you to your target, compensating for any angles. It gives you an LED pin to ensure a solid shot. Hunters can customize their pin color and save your preferred pin profile. If you have multiple styles, it can accommodate those profiles too. The Garmin Xero has a one-year battery life to last you through the fall season and beyond.
Summit Stands Viper Level Pro SD Treestand is a comfortable place to sit while you wait patiently for the perfect target to appear. It's perfect for quick setups with the QuickDraw Pro cable system. The treestand adjusts with Easy Level dials on the foot platform and the top seat frame so you can stay level while in the tree. The integrated FasTrack rail allows you to attach all your compatible accessories and the wraparound armpad in the mossy oak pattern keeps you camouflaged and comfortable. If you are seriously into bowhunting or just starting out, this FullDraw Bowhunter Giveaway will leave you well equipped for this hunting season.
So, if you want a chance at winning new bowhunting gear valued at $5,000, don't delay and enter the Full Draw Bowhunter Giveaway!