This season featured the best and the worst moments of my upland bird hunting career, making it the best season to date.
Upland bird hunting isn't comparable to anything else in life. It's somehow the most demanding, yet the most relaxed kind of hunting. It's both painfully frustrating and pleasantly rewarding. It's expensive and time-consuming, yet inviting and lively.
Throughout my time as a bird hunter, I've come to enjoy far more than I disparage.
I suppose that comes with time, but more specifically a developed appreciation for the act of hunting over a dog, rather than an obsession with results.
I remember the first big upland hunting trip I had to travel for. After paying a small fortune for a flight, lodging, a hunting license, shells, gear, food and gas, I was expecting birds, plain and simple. I think every hunter is guilty of doing this in the early stages of his or her hunting career.
I was fortunate, though, in that I did find success on that first trip. I walked away with three birds, which was more than enough to go home a happy camper, but I didn't allow myself to cherish the beauty of each hunt.
A seasoned tenure in the bird hunting game leaves me fondly recalling this past season, though, which was both wonderful and exhausting.
Let's go back to early November, when I set off on what was, by all definitions, the worst upland hunt I've ever had.
Winter, Wisconsin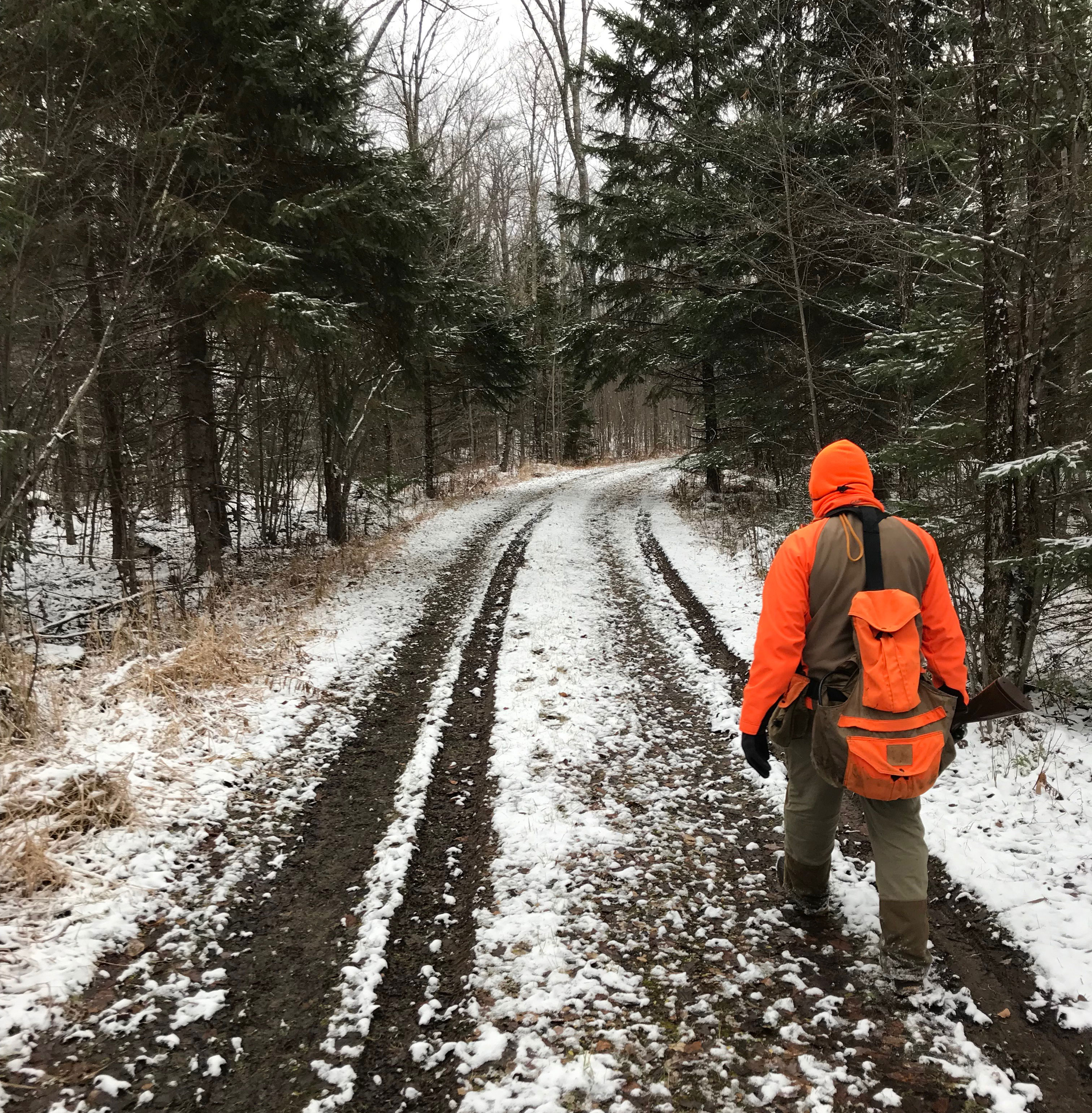 The name of the nearest town says it all, but it's safe to say it wasn't Wisconsin's fault.
In my personal experience, nothing tops hunting the American northwoods for ruffed grouse. The trick to having the best grouse hunt, though, is heading north at the perfect time.
The year before, we'd done well hunting the Chequamegon-Nicolet National Forest in northern part of the state. We went home with a healthy bag of grouse and even more woodcock. Only a few times was it stagnant, as birds were always moving for the most part.
We decided to go a few weeks later this year, which would prove to be a dooming mistake. We'd budgeted four total days of hunting, but we didn't account for the likely drop in temperatures from October to November.
Last year, we watched the leaves change and enjoyed modest 40-degree temperatures all week—we had ideal grouse hunting conditions.
This year, the leaves were gone, snow was constantly falling and the air was bone-dry with the bitter cold. Throughout most of the week, the temperature stayed around 12 degrees, cold enough for eager bird dogs to lose interest.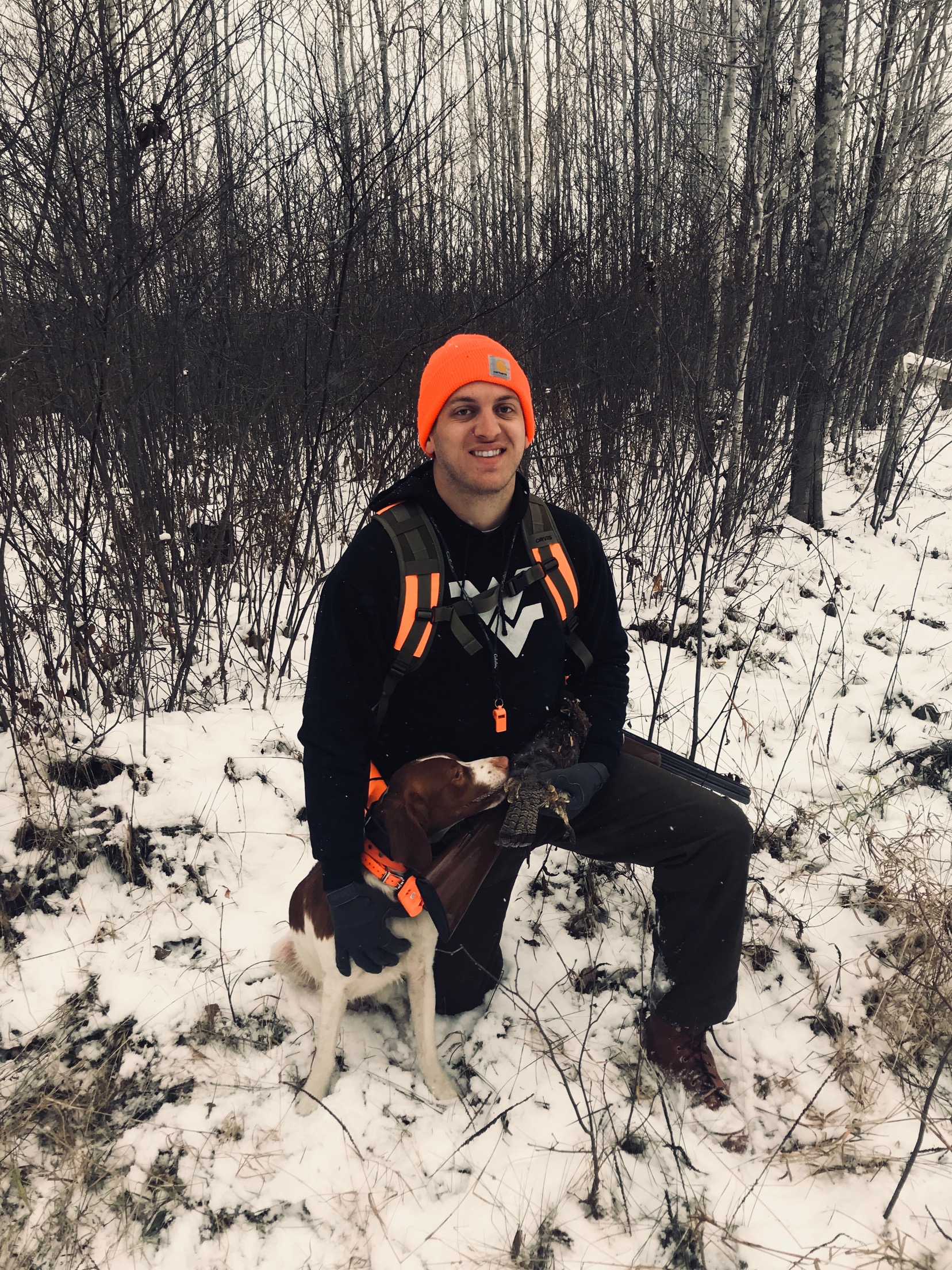 Had this been my first hunt, I doubt I'd ever leave home for a hunt again. After four days, I was the only one to walk away with a grouse, which I actually shot early the second day, the warmest one of the whole trip.
The rest of the trip was fairly miserable on paper, as we weren't even moving birds and our feet were freezing cold.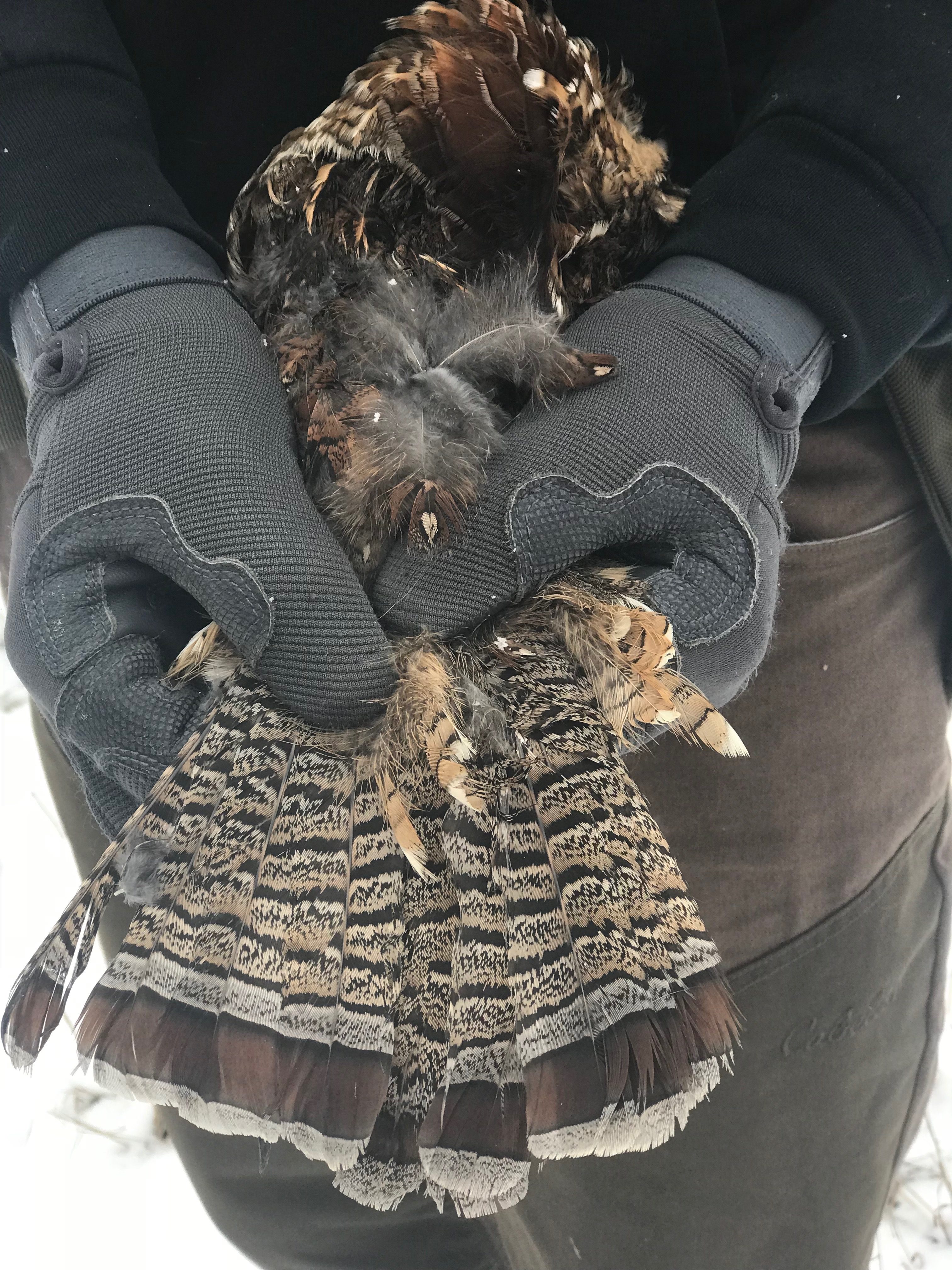 We did get watch some decent dog work, though, as tracks told us they were hiding from the cold up in the spruce trees, but coming down for food here and there. So, dogs were working scents that would normally pay off, as grouse won't retreat to the trees when the ground isn't so cold.
But it also illuminated the beauty of the country we were hunting. I saw it at its best. I hunted those same exact woods a year before. I was surrounded by aspen trees covered in brilliant yellow leaves. I watched dogs cover five times the ground we ever could, motivated by the weather and scenery. I heard grouse thunder through the poplars behind me. I followed woodcock flushing straight up into the sky before falling straight back down.
It's easy to overlook the worth of something when you've only seen it at its best. The colder it got and the harder it became to hunt, the more I appreciated my hunt from a year before.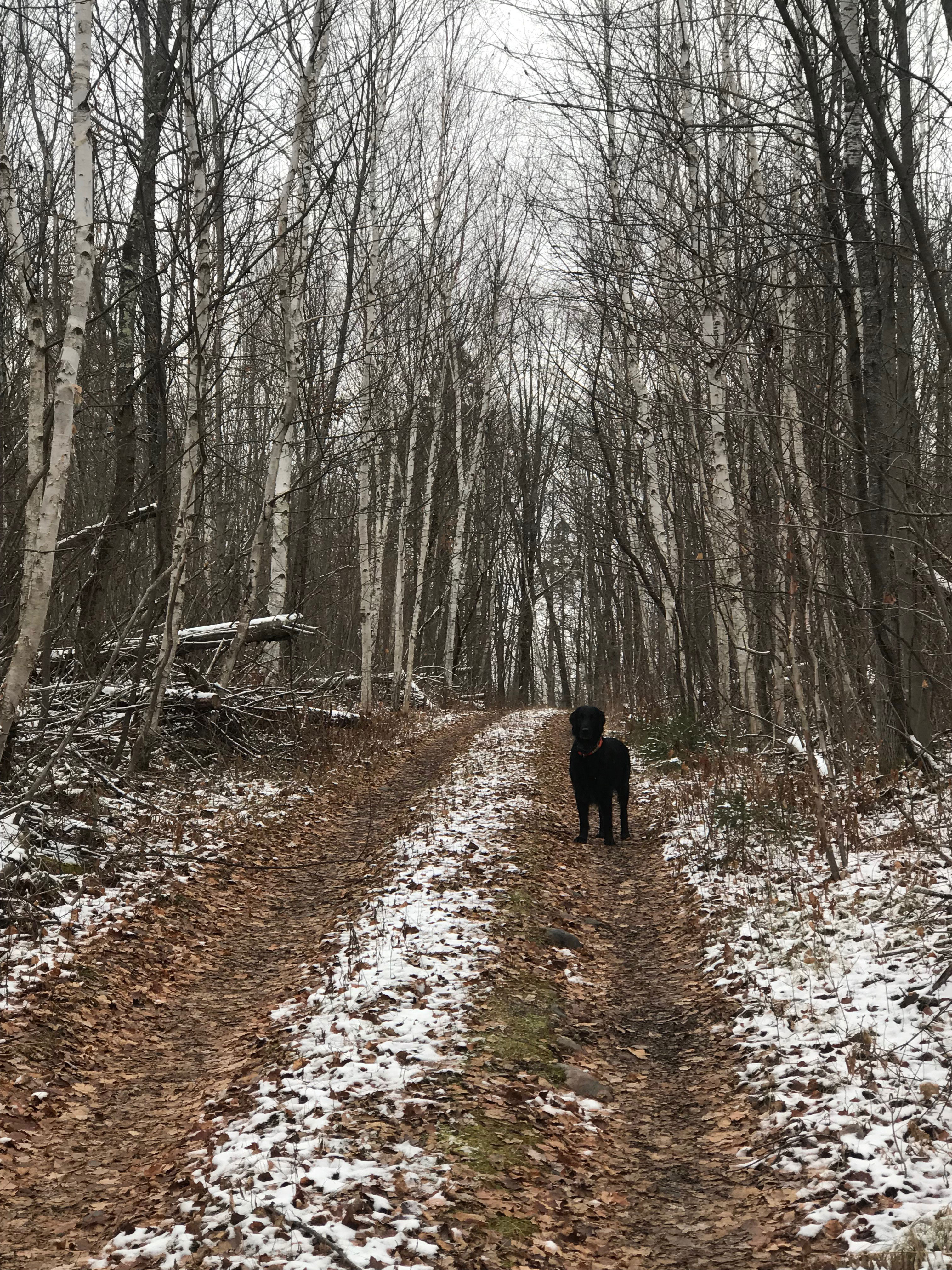 And, I found myself finding beauty in snow-covered woods, even if they weren't offering us any opportunities at birds. Seeing the contrast of a dark-colored dog against the white snow made me recall the elegance of a white English setter against autumn leaves the season before.
I developed a deeper respect for gun dogs and their drive to please their owners, as they pushed through discomfort to carry out the job at hand.
Sure, when we packed up to leave Wisconsin, I was excited to go home to warm Texas weather. But as the season comes to an end, I find myself reminiscing about this particular bird more than any other. There's something about all the unpleasantness I had to endure for that one grouse that makes it such a significant piece of my bird hunting memories.
A Texas Thanksgiving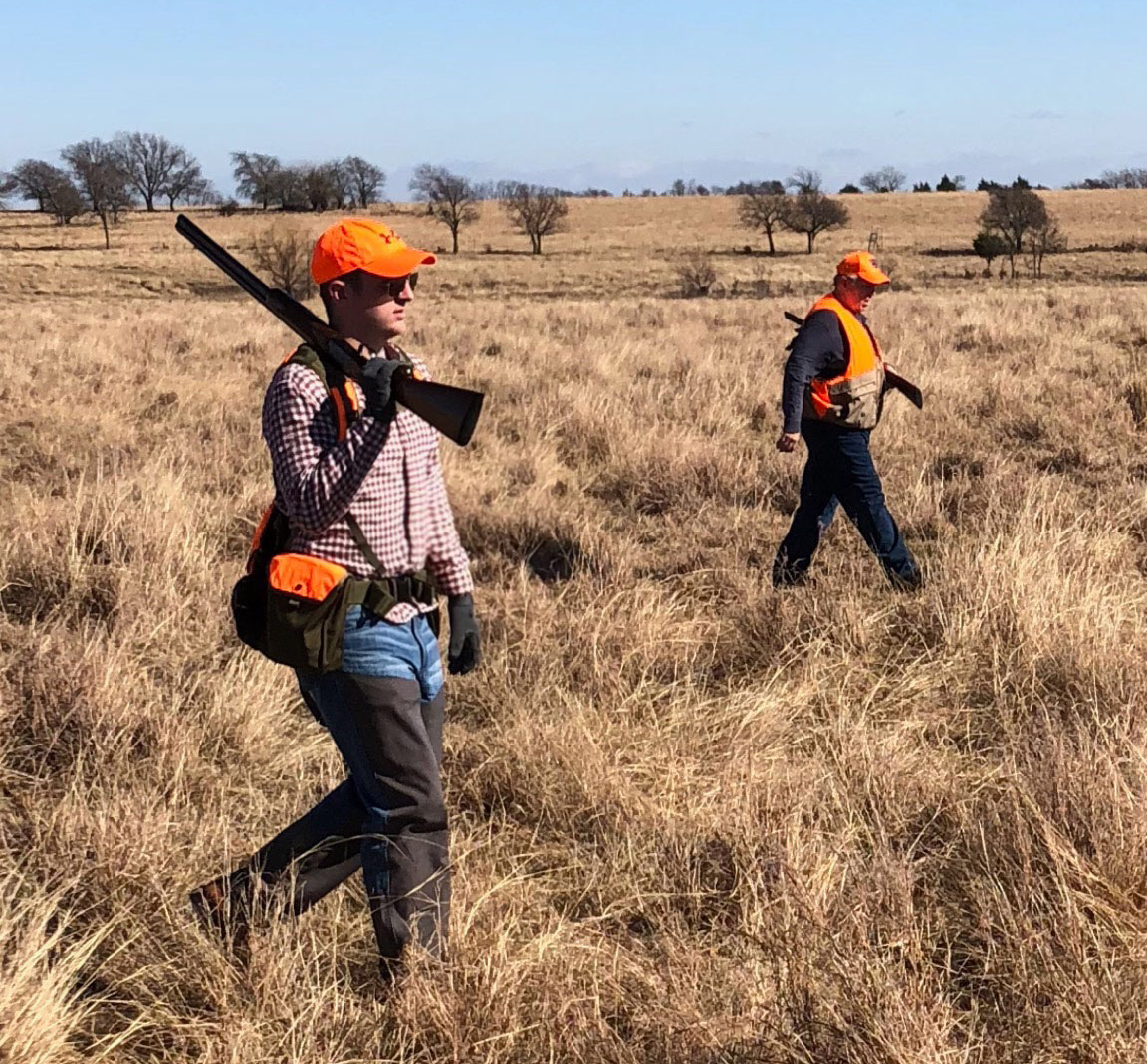 This was basically the polar opposite of my grouse trip. First of all, we were hunting on public land in Wisconsin. In Texas, we were hunting on an upland game preserve, which is largely because of the state's limited access to public land. While there are a few areas you can hunt in Texas on your own, most of the best hunting opportunities come from spending money or knowing someone.
In this particular case, my brother, Matt, and I decided to spend the money. Since I live in Austin and he lives in Dallas, our family decided to spend Thanksgiving in Texas.
We saw an opportunity to surprise our father with a guided, mixed-bag hunt and went for it.
The beauty of hunting a preserve, though, is that you will see birds. So, in terms of numbers alone, this was my best hunt of the year.
We totaled eight bobwhite quail, three pheasant and five chukar, which came from three fairly equal shares of success in the field.
I also have no same in admitting it was kind of nice having a guide chauffeur the group through the rolling hills of North Texas. It was remarkable to watch his dogs, which hunt six days a week. I'd never seen such flawless upland dogs in my life.
He had an English pointer, a German shorthaired pointer and a German wirehaired pointer, all of which would hold a point for an hour if you left them there.
It was undoubtedly an unbelievable hunt, which Matt and I honestly expected. But what made it my favorite hunt of the year was my dad. Matt and I have talked so many times about doing something like this, but this time we actually came through.
My dad hadn't lost his touch one bit, either. He shot the first bird, a ringneck, on his first attempted shot.
It's hard to beat a Thanksgiving that ends with a feast of game birds. And, we even decided to make it a tradition to always do a hunt on Thanksgiving.
Old Hemlock Texas Sage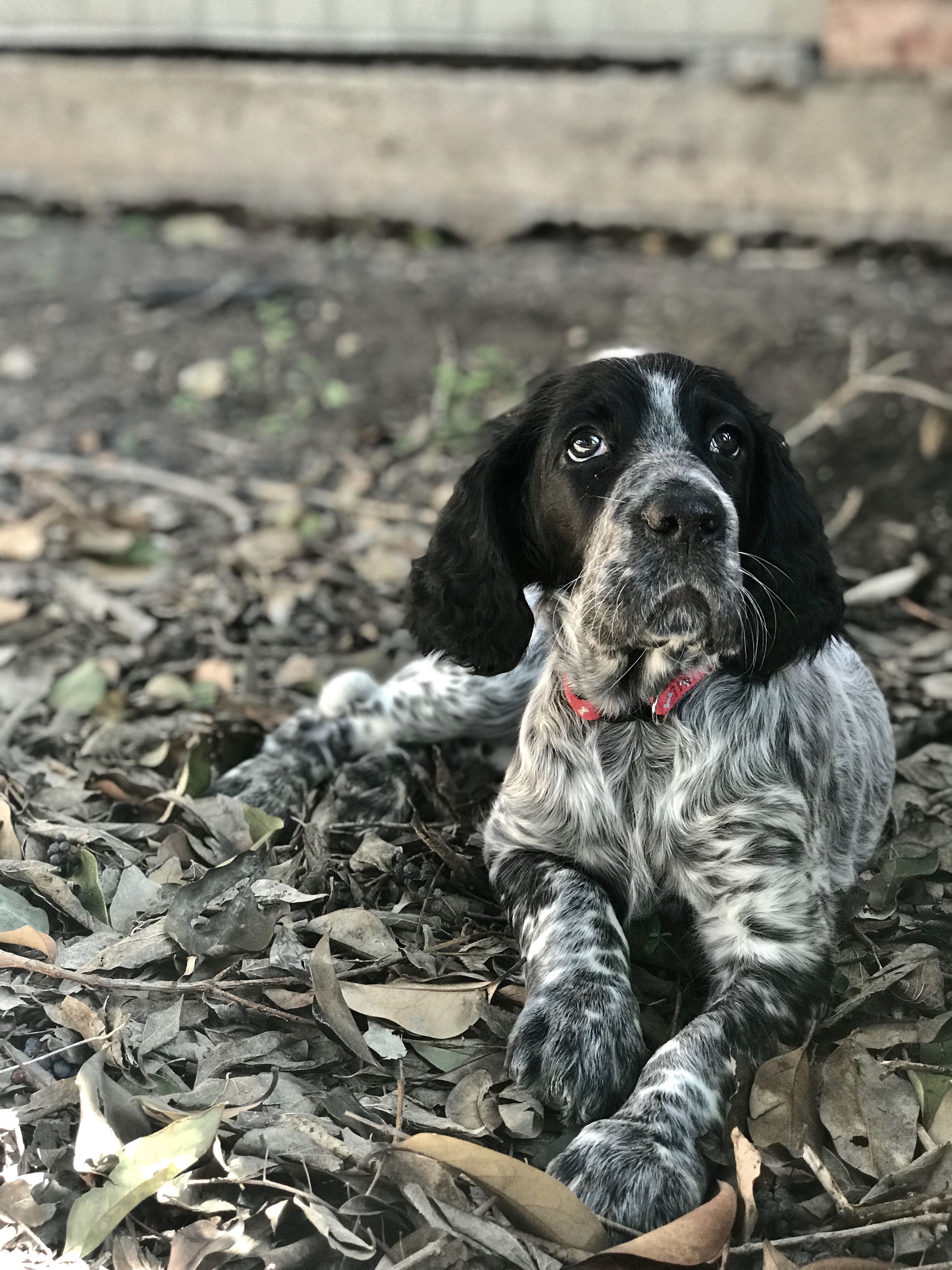 In January, I flew to Bruceton Mills, West Virginia, to the home of late author George Bird Evans' home, where the Old Hemlock English setter bloodline was born. There I found my future bird dog, an English setter puppy, which I named Old Hemlock Texas Sage.
I've been around Old Hemlock setters all my life, always imagining the day I'd finally have my own. After two years of waiting for the chance at a puppy, the time has finally come, and I couldn't have picked a better way to put a cap on such an eventful season.
Named after the beautiful purple shrub that grows in prime Texas quail country, Sage will spend this off-season getting ready for a busy fall.
A ruffed grouse trip to Minnesota is already in the works, as are a pheasant hunting trip to South Dakota and a sage grouse expedition in Wyoming in the following years.
Stay tuned for an in-depth look at the training process as it continues to progress!
NEXT: GUN DOG HALL OF FAME: THE 20 BEST HUNTING BREEDS TO HIT THE FIELD
WATCH
Enjoy the outdoors?
Sign up for daily stories delivered straight to your inbox.