Ah, the sunshine state. A truly unique place where many different ecosystems thrive, and where it seems like you can find white-sand beaches, gorgeous islands, fantastic seafood, and underground freshwater springs everywhere you look. With booming cities of art and culture Miami, the 1.5-million-acre Everglades wetlands, the famous Florida Keys, and endless State Parks, the best Florida trips are a mix of culture, relaxation, and outdoor activities. That's why Florida road trips are some of the most unique in the entire country.
If you are keen on sunshine, beaches, crystal-clear rivers, hammock hangs between swaying palm trees, and wildlife sightings, this leisurely 10-day Florida road trip is just the one for you to start planning.
This one is for "no-plan" kind of planners who love to take it easy, keep stress levels low, and go with the road-trip flow. Remember, though, that this expedition is not for the faint of heart. We cover most of the state in only 10 days— that's over 1,100 miles round trip! Feel free to do a section of it or pick your favorites along the way and make a version of this itinerary needs. It's packed from start to finish.
Kick Your Florida Trip off in Jacksonville
Your Florida journey begins (and ends) in Jacksonville. You have two options to embark on this trip: you live close enough to drive to the starting point or fly into Jacksonville and rent a car. The first option is obviously the more affordable way to do this, as you save on a rental car and can bring everything you need with you.
You must pack the car with s cooler with prepared snacks and meals, camping gear, and our favorite road trip accessory, your dog! If you opt to fly, quickly check your camping gear and bulky items for easy pick-up upon arrival.
Day 1: Rainbow Springs, Crystal River & St. Petersburg
Your Florida road trip begins with an easy two-hour drive to Rainbow Springs State Park, which will open up to your an extraordinary world of clear spring water. Rainbow Springs State Park is centered around the headsprings of the Rainbow River, which produces hundreds of millions of gallons of water daily. This family-friendly park is a worldwide tourist attraction that offers so much to do and see, including swimming, picnicking, tubing, camping, and ecological exploration.
A full day of family fun is followed by dinner in Crystal River at either Seafood Seller & Cafe or Wallace's at the Greenhouse. Finally, drive the remaining one and a half hours to St. Petersburg, where you can rest your head after a trips first day. Book your favorite hotel or stay at a cute coastal cottage at the Sea Turtle Bungalows.
Days 2-4: Fort Myers Beach & Camping in the Everglades
Get ready for an epic day two. Hop in the car and push two hours to our favorite health-centered eatery in Fort Myers Beach, Little Palm. Take in the views, hang on the beach for an hour or two, and begin your two-hour venture to Florida's most incredible National Park, the Everglades.
This is where you can get ready for first camp of the trip. We suggest making your stay here two nights to truly soak up all this National Park has to offer. Set up camp, make a delicious dinner by the fire, and then experience a great night's rest under the sunshine state's starlit skies.
When you wake, activities for the day include checking out some of the park's fantastic hiking and paddling trails. Rent kayaks and venture the Flamingo routes suitable for all skill levels and ages. Choose as little or as much adventure as you desire before falling asleep with the world's natural sounds wooing you to rest.
RELATED: Everglades National Park is Home to Incredible Natural Wonders

Day 4: The Scenic Drive to Key West
Wake up with the sun because today you get to take one of the most scenic drives on one of the best roads in the USA (if you are into turquoise waters, seaside crab shacks, and small towns with coastal charm oozing .
Make your way down this long roadway over layers of blues and greens you didn't know could be real. If this this were the only section of this Florida road trip, you'd still be satisfied.
We highly recommend stopping anywhere your heart calls you to along this drive, as it has some of the best beaches in North America.
You know you have almost made it to key lime pie heaven when you begin to cross over the Seven Mile Bridge starting near Marathon. Floridians and tourists alike agree that time does not tick when you hang on this iconic island. Book the Mango Hideaway, which features a shaded garden with a private hot tub and a kitchenette for an easy snack and meal prep for an attractive lodging option.
Day 5: What the Heck, Stay Another Night in Key West
Since you already drove to the southernmost tip of the Atlantic Coast/Gulf of Mexico, you might as well kick back your feet and really relish it!. This day's activities are totally up to you. Schedule a day trip on the water with a sunset boat ride, a snorkeling exploration, or a deep-sea fishing excursion. You also shouldn't visit Key West without stopping by the house of writer Ernest Hemmingway.
End your day with a delicious meal at one of the island's magnificent dining institutions before soaking in your hot tub at the Mango Hideaway.
Day 6: Drive to Miami, See Art and Party
After your two island days, wake up fully relaxed and sun-kissed to trek back along the Overseas Highway, savoring the incredible views. You will be totally ready to switch to city life. If you are into the nightlife, make reservations at one of the iconic South Beach establishments.
If art is more your scene, visit the Perez Art Museum Phillip or the Patricia Frost Museum of Science. Or you can try an authentic Cubano sandwich and cigar in Little Havana. Spend the night at one of the posh Miami hotels or vacation rentals as you wrap up your whole week on the road.
Day 7: Lake Okeechobee Camp Vibes
After your magic city splurges, wake up and drive just a bit inland to switch things up from the beach to the lake. Lake Okeechobee, that is. Book your stay at the gorgeous, family-owned property called Beautiful Wildlife CBC Farms for your last night camping.
Surrounded by 20 acres of cedar trees, horses, chickens, and more, this peaceful place offers a welcome retreat from the city and beach. Your stay here includes fresh organic eggs and honey. You can join in favorite local activities like biking, fishing, and horseback riding.
Day 8: Lunch in Vero Beach, Stay in Cocoa Beach
Rise and shine— it's time for your second to last day. Make the hour drive to Vero Beach for a charming breakfast seaside. We suggest the Lemon Tree or Grit Scratch Kitchen. Spend a lovely morning riding bikes by the beach before driving one more hour to your second to the final destination of the night, Cocoa Beach.
This famous city offers surfing, the legendary boardwalk, and pier, or take a segway tour to catch sight of manatees and Port Canaveral. Rest your head on the cozy bed at the cutest vacation rental in town.
Day 9: Last Beach Day & Stay in Historic St. Augustine
While you could spend an entire week in St. Augustine alone, a day and a half will do to scope the highlights and enjoy a nice beach day. Did you know that St. Augustine is the oldest city in the nation? With that comes a vibrant history, culture, and scene to digest.
Art galleries, golf, outdoor recreation, and history-focused attractions are waiting for you. Start your morning with a tour of astonishing Castillo de San Marcos, head to our Burrito Works, grab lunch to-go, and enjoy a beachfront picnic on St. Augustine Beach.
After filling your belly and bagging some rays, visit the St. Augustine Lighthouse & Maritime Museum for unbeatable views. End your Florida road trip on a luxurious note by staying in one of the private rooms at Villa 1565, a restored coquina structure featuring Spanish architecture.
This original coquina exterior has an expansive courtyard under the 650-year-old historic live oak tree named "The Old Senato." You will be nice and refreshed to catch your flight or head home to the Jacksonville when you wake up.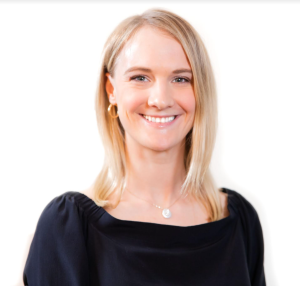 An avid adventurer and lover of all things outdoors and travel, Sydney Paschall has explored and discovered as many beautiful places as she can, with extra time spent in Oregon, Colorado, and driving up and down the west coast. Now based in Austin, Sydney focuses her time on writing, social justice, activism, living more mindfully, and staying active to optimize the mind, body, and soul. Instagram: @_sydshine
Share your favorite spa sites on our Wide Open Roads Facebook!