Ever call in sick to go fishing, only to be surprised by unfavorable weather?
Here's a handy dashboard that will help you decide whether to use that excuse within a few seconds: the La Crosse Technology Fisherman Icon Forecast Station. This handy technology is perfect for forecasting temperature., humidity, and barometric pressure while also providing accurate times for sunrise and sunset. It's one of those small luxuries that really does make your life a little better. For $29.38, I'd buy it again.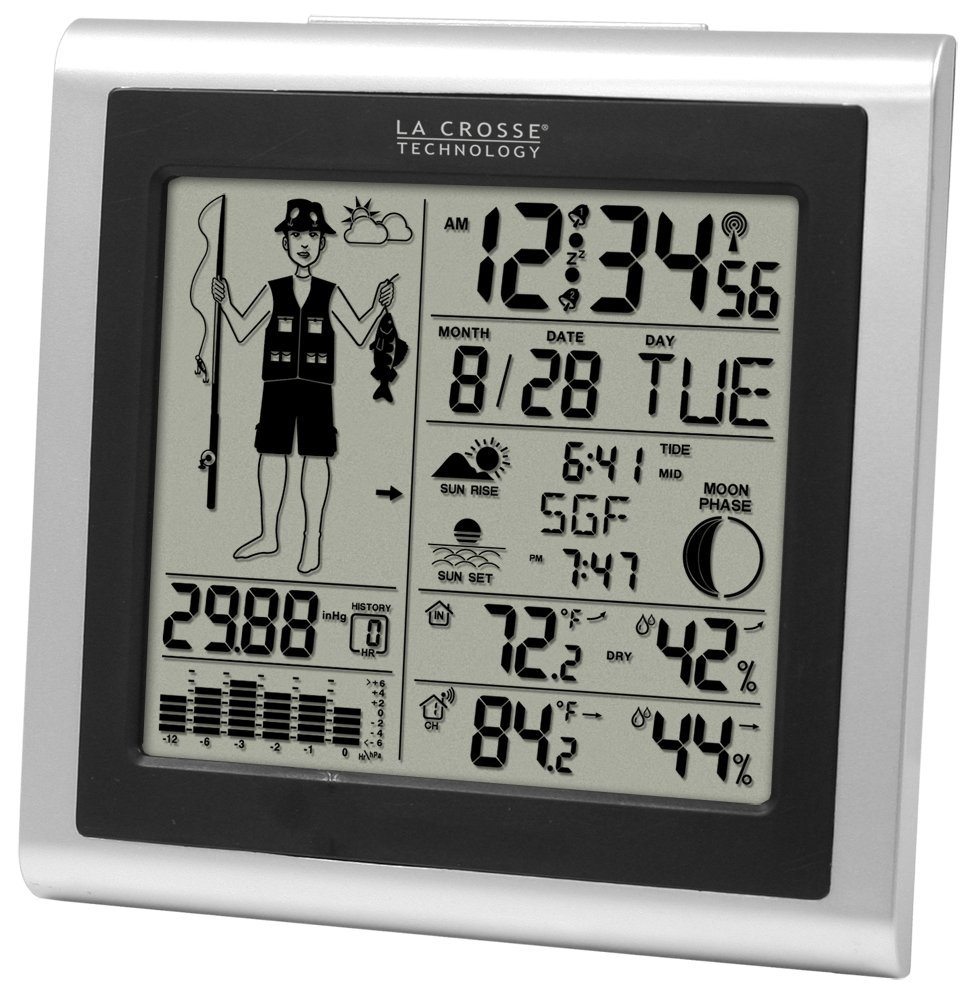 By the way, this station is also an alarm clock that is likely more reliable than your phone. It also tells you the chances of rain, so you know whether to leave your bucket hat hung up or to get your tackle bag ready to go before you go to sleep.
Right now, I'm seeing plenty of sun and some good days on the water coming my way!