You don't need to go to California if you're looking for some of the country's best wine trails and tastings. The Finger Lakes region of upstate New York is best known for its award-winning wines, wineries, and vineyards, and fun wine tours.
The 9,000-square-mile region boasts four well-rounded seasons, making it an optimal nature playground for waterfalls, rolling hills, and miles of shoreline around eleven freshwater lakes. From the region's multiple state parks, including "The Grand Canyon of the East" at Letchworth State Park and breathtaking gorges at Watkins Glen, this is one of the country's best-kept "secret" regions.
Once you expel your energy during the day for some epic adventuring, you'll want to sit down and bask in the beautiful scenery at the region's best food selections. What's pretty cool about the Finger Lakes region is its wine trails, which boast some of the best offerings of the country's wine, beer, spirits, juices, and ciders. Let's take a wine tour of this lush, prime recreational region and take a trip to some breathtaking views paired with tasty sippings and culinary pickings. Warning: You'll want to ensure you have a designated driver, as once you start sipping on Finger Lakes wine, you won't want to stop.
For more than 10,000 years before European arrival, the Finger Lakes region was home to the Iroquois Confederation. The Iroquois became one of America's most prominent Indian Nations throughout the 1700s, comprised of six tribes: the Mohawk, Seneca, Oneida, Onondaga, Cayuga, and Tuscarora. Today, the Native American philosophies and traditions live on, with many heritage attractions tributing to the Iroquois culture throughout the Finger Lakes region.
Plan Your Finger Lakes Wine Tour
Day 1: Take the Cayuga Lake Wine Trail
That's right. You read that correctly. Kick off your luxurious weekend at the Finger Lakes at America's first organized and longest-running wine trail. You'll find breathtaking views of Cayuga Lake, Taughannock Falls, and rolling vineyards that make up the trail's fourteen dog-friendly wineries, cideries, distilleries, and a meadery and taproom. It can get a little overwhelming with fourteen locations, but that's why we are here.
First, let's start the day at the first winery established on Cayuga Lake, Lucas Vineyards. The Lucas Family, including Ruth Lucas, is one of the first female winemakers of the Finger Lakes and co-founder of the Cayuga Wine Trail. Here you'll sip on the winery's forty years of winemaking excellence while enjoying its impressive views of the vineyards, Cayuga Lake, and beautiful gardens with picnic facilities. Make sure you stop at the winery's gift shop before heading out!
Head a few minutes north for your early afternoon winery stop at Hosmer Winery. You'll sip on a large selection of wines made from some of the largest and oldest vineyards on Cayuga Lake, with vines planted over fifty years ago. What makes Hosmer Winery stand out is its dedication to the environment. You'll learn about the winery's environmentally-friendly wine production and its focus and commitment to preservation, stewardship, and sustainability. While the winery doesn't offer a full selection of meals, it does provide some tasty snacks for a midday refresher.
End the day with a full wine tasting and a tasty meal just eight minutes away at Knapp Winery and Vineyard Restaurant. Knapp has been producing vinifera wines with a robust and distinctive character from some of the oldest red vinifera vineyards on Cayuga Lake for thirty-eight years. Ensure you are hungry because its restaurant boasts eclectic, casual, gourmet meals. It offers a perfect opportunity to pair its award-winning wines with its local, farm-to-table offerings.
Day 2: Get Lost on Seneca Lake Wine Trail
Established in 1986, the Seneca Lake Wine Trail features twenty-seven member wineries, a distillery, two cider producers, two breweries, and a meadery on its path. It's the most extensive wine trail in New York state. Because of the combination of its 632-foot-deep water depths and sloping hillsides, Seneca Lake provides the ideal microclimate for grape growing.
Start your day out on Seneca Lake at one of the oldest and most recognized wineries in the Finger Lakes Region, Wagner Vineyards. You'll pick from over thirty award-winning wines that have been in the family business for generations. They range from red, white, light, and sweet, all made from grapes native to the Finger Lakes region. Are you not feeling up for wine? You may want to try the vineyard's Wagner Valley Brewing Co. offering twelve draft lines. Feeling a little hungry? Ginny Lee Cafe is open for lunch and light snacking options that pair perfectly with your beverage.
Make the journey a couple of miles south to Atwater Vineyards for your lunchtime wine tasting. You'll spend your early afternoon overlooking spectacular panoramic views of Seneca Lake. This eighty-acre farm-winery will guide you through their wine and winemaking practices alongside small cracker and cheese samplings to go along with your sippings. What makes Atwater Vineyards impressive is its dedication to sustainability, with all its wine being vegan.
Finally, end your day by driving around the South end of the lake and arriving on the Western shores of Seneca Lake's oldest winery, Glenora Wine Cellars. Take in the scenic sunset view as you choose from various award-winning wines and a specially-curated seasonal dinner menu at its Veraisons Restaurant. The from-scratch kitchen features locally-sourced ingredients from over 30 farms in the Finger Lakes region. At the same time, the bread is sourced from several local bakers. Not bad for a Saturday night on Seneca Lake.
Day 3: Sunday Sips On Canandaigua Lake Wine Trail
Founded in 1990, the Canandaigua Lake Wine Trail hosts six member wineries. It is thirty miles long, stretching from Victor to Naples, New York. While it is the smallest wine trail in the Finger Lakes, it still provides award-winning wines, food, agriculture, hospitality, and more.
Start your Sunday with a short drive from Seneca Lake to Canandaigua Lake, making your first stop at Arbor Hill Grapery & Winery. Nestled in a New England country setting in South Bristol, you'll be able to taste some of the region's premier wines. These include the award-winning Traminette, a spicy, semi-sweet hybrid of Gewurztraminer. Along with their selection of wine flights and reserved wine tastings, all products are made on the premises, including gourmet foods, gifts, and locally-made goods. Make sure to grab a little snack to keep you going throughout the afternoon.
You won't have to drive too far for your second Sunday stop, with Heron Hill Tasting Room just ten minutes north. This satellite tasting room is located in a 100-year-old barn overlooking vineyards of Cabernet Franc and Riesling grapes. Here you'll enjoy your early afternoon with scenic views of Canandaigua Lake, high ceilings, and original hand-hewn wooden beams.
Close your weekend on a high note at the Finger Lakes Wine Center. Housed in the historic Bay House near the conservatory at Sonnenberg Gardens & Mansion State Historic Park, you'll be able to sample and purchase wines and local foods from over forty New York wineries! So you're closing off your weekend with a full selection of local wine offerings. You can spend the rest of your afternoon tasting a wide variety of the region's wines and tour one of the few remaining Queen Anne Victorian-style mansion estates and formal gardens in America.
At this point in your day, you're probably pretty hungry. You can bask in the sun and scenery of the Italian Garden and have a total wine and dine picnic or make your way over to High Noon Café until 4 PM for an array of crepes, soups, and salads. If you're looking for something more filling and upscale, drive a short eight minutes to Nolan's On Canandaigua Lake. Go during sunset so you can eat a fantastic selection of steaks, seafood, pasta, and pub entrees to cap off a wonderful weekend.
There are endless possibilities for wine tasting in the Finger Lakes. These are just some of our favorite suggestions to check out. Of course, you can also consider booking a guided wine tour through the region's several established wine tour companies that map it out for you ahead of time. Cheers!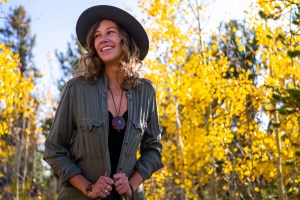 Mikala Lugen is an avid adventure lifestylist, rooting her life around music, mindfulness, and travel. She's currently based in Salt Lake City, Utah. She works among the mountains daily, writing about some of the country's best musical events and hiking, skiing, rock climbing, and playing with her dog Jameson in-between all her adventures.
Share your favorite Finger Lakes memories on Wide Open Roads Facebook!
Enjoy the outdoors?
Sign up for daily stories delivered straight to your inbox.