Even though the day started off rainy, we were able to find rainbow trout on the Madison River and quiet from the busy world.
Two of my friends, Chris and Andrea, and I wanted to go fishing, but we were unsure where to go in the diverse watershed of Southwest Montana. Quickly, we checked the fishing reports and determined we would head to the Madison River - the particular section was still unclear. Rain and snow poured down on us, but nevertheless we piled into Andrea's car and headed from Bozeman to a popular boating takeout on the Madison River.
Our efforts at the first stop were fruitless; we hooked no fish and had no bites. Then, we headed further south to the shores of Ennis Lake. The sky was clear and big, and we saw a group of men ice fishing on a frozen section of river that was mere feet away from a visible flowing current. We decided to check it out for ourselves and timidly stepped out onto the icy and slushy terrain.
"Let's go to the dam!" Andrea shouted into cold wind, and shortly, we were again in the car, heading to fruitful waters.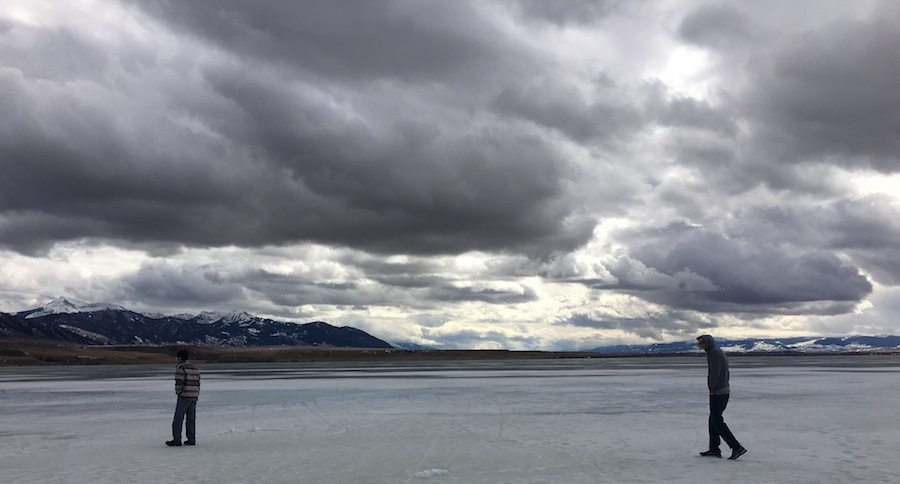 After winding around cliffs on a narrow dirt road, we arrived at the dam. Signs everywhere warned us about the potential for rising water and the alarm that would alert us to evacuate the river banks. Here we put fresh worms on our hooks and attempted to find deep pools behind rocks. Again we had no action and decided to go back towards the lake.
A short distance from the dam we found a pullout and parked. "This water looks really deep here," Chris noted and we casted our lines. After several casts and nothing but the howling wind providing auditory stimuli I had time to reflect on things, find a peace of mind. Abruptly this was interrupted by Chris's voice. Andrea and I were soon next to him watching a massive rainbow trout flop in the shallow water.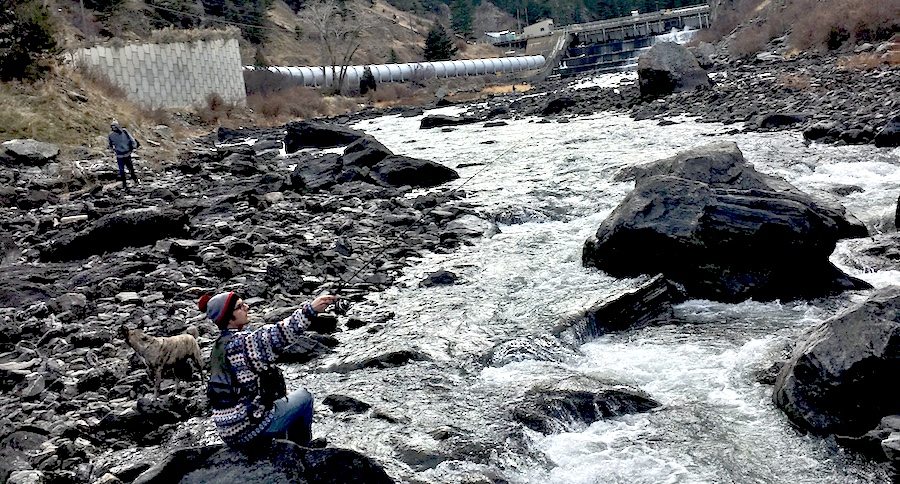 I made my way to the fish as Chris kept the line taught and Andrea ran to get the camera. The fish measured sixteen inches and had a gorgeous look. We all rejoiced around the catch, and I felt like we all caught the fish. Although Chris coaxed it to eat his worm, Andrea and I were able to share the experience first-hand, witnessing the natural majesty of the Madison River and one of the many magnificent creatures that inhabit its waters.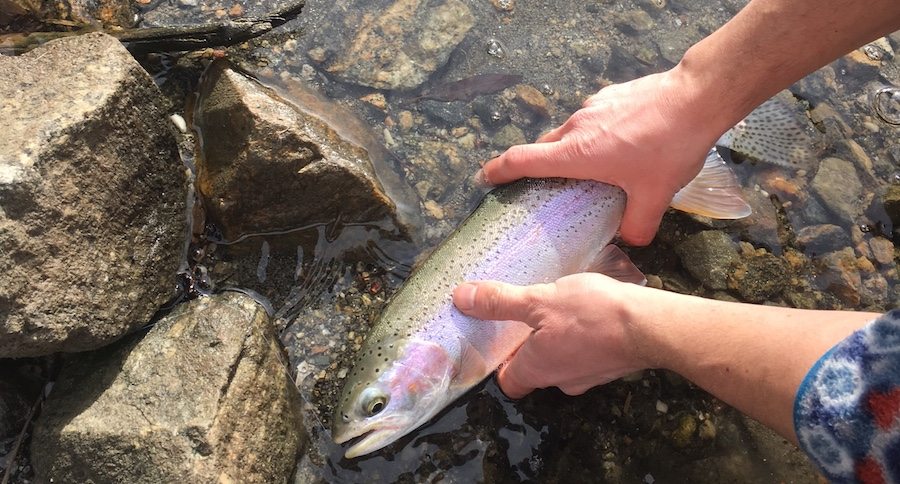 NEXT: GETTING BACK ON THE YELLOWSTONE RIVER AFTER THE CLOSURE
https://rumble.com/embed/u7gve.v3tsgf/
Enjoy the outdoors?
Sign up for daily stories delivered straight to your inbox.