Check out this Elk Stuffed Peppers recipe, and you might shift your common way of cooking elk!
This is not your grandmother's stuffed pepper recipe. The delicious recipe found in the Wilderness Athlete Wild Kitchen Cookbook has been brought to life in this delicious all-natural recipe prepared by me, Kristy Titus.
The exciting twist in this recipe features sweet potato instead of traditional rice, and topping the entire dish off with feta cheese sprinkles makes it amazing. Healthy cooking the entire family will enjoy!
Prep Time: 15 Minutes
Cook Time: 40 Minutes
Serves: 4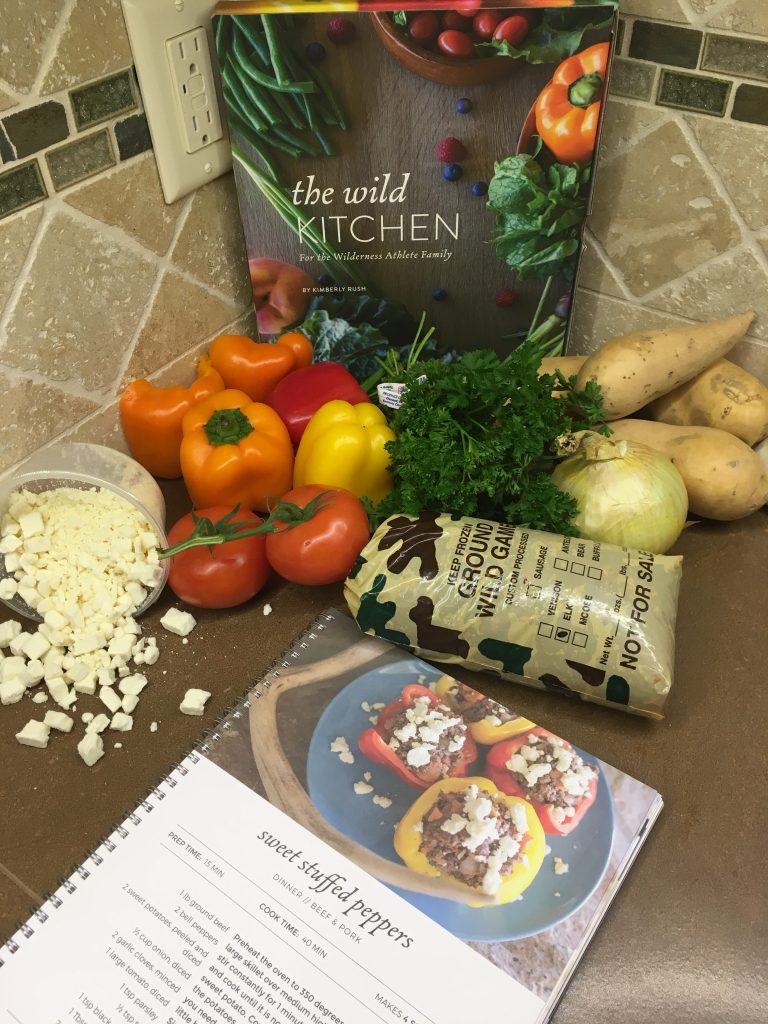 Ingredients:
*In the video example the recipe was doubled.
1 LB Ground Wild Game
2 Bell Peppers
2 Sweet Potatoes, peeled & diced
1/2 Cup Onion, diced
2 Garlic Cloves, minced
1 Large Tomatoes, diced
1 Tsp. Parsley
1/2 Tsp. Salt
1 Tsp. Black Pepper
1 Tbsp. Coconut Oil
2 Tbsp. Feta Cheese
Directions:
Preheat the oven to 350 degrees.
Heat the oil in a large skillet over medium heat. Add the garlic and stir constantly for 1 minute. Then add the ground wild game meat (elk) and cook until it is no longer pink.
Add the onions and sweet potato. Cover the skillet and let it cook until the potatoes are tender while stirring occasionally. If you need more steam to soften the potatoes, add a little bit of water.
Next, add the tomatoes and spices. Simmer for 5 minutes. Slice the bell peppers in half lengthwise and remove the seeds. Place them open side up in a large baking dish.
Fill each half with the meat and potato mixture.
Bake uncovered for 30 minutes or until the peppers are soft.
Top each half with 1/2 TBSP of feta cheese. Serve and enjoy!
For more recipes, click here to purchase the Wilderness Athlete Wild Kitchen Cook Book
NEXT: HOW TO SELECT THE RIGHT ELK CALLS WITH PURSUE THE WILD'S KRISTY TITUS
Enjoy the outdoors?
Sign up for daily stories delivered straight to your inbox.