Let's imagine a scenario: you've heard a bull bugling all morning and have finally crested the hill to even your position with his. You close in slow, the dew on the forest floor still quieting your steps. He rips another ear-shattering bugle from just 35 yards away. You nock an arrow, but the lead cow spots you and starts to bolt. The big bull just stares in your direction. You draw your bow and ease up to an upright position. The bull is broadside and gives you just a small fraction of time to make a shot before he leaves. You release the arrow and it finds its mark, capping an unbelievable hunting experience. Now tell me this—in your daydream, were you on a guided elk hunt or a DIY hunt?
I ask this question because the difficulty of setting yourself up for an opportunity and actually making the shot would be similar in both situations, but most of the similarities end there. Elk hunting, in my opinion, is the pinnacle of western hunting. It seems to be on everyone's bucket list. When we do finally get the chance to go, it seems one of the earliest choices to make is whether to go with an outfitter or embark on a DIY adventure. Both are great options and the choice is often influenced by a bevy of factors: budget, location, personal preference, and more.
Are you planning an elk hunting trip in the coming years? Are you still trying to decide between going with an outfitter or trekking out on your own? Let me provide you with some of the biggest differences between a guided elk hunt versus a DIY elk hunt.
Costs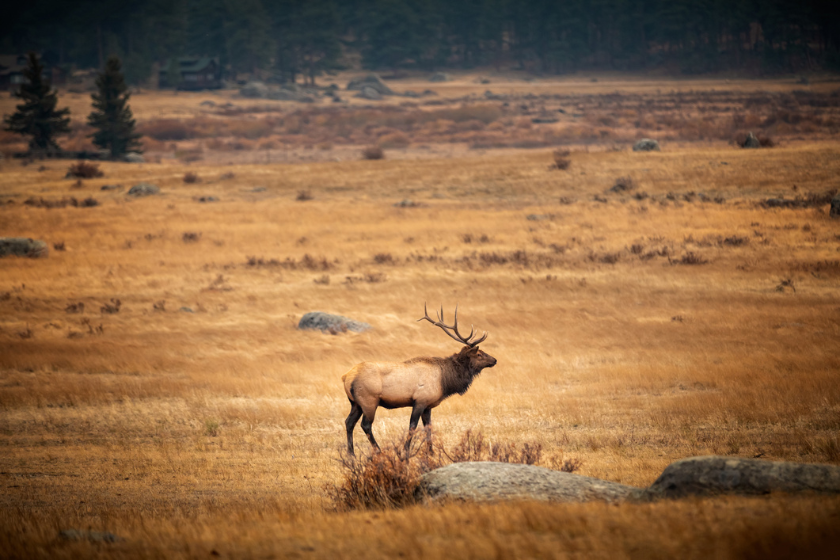 It's no surprise that outfitted hunts can be really expensive, with many ranging from $6,000 to $10,000. But what most people tend to forget about these hunts is that you are paying for a wide range of accommodations like lodging, land access, butchering/handling fees, and years of guiding experience. While most think that the money is well worth it, it does still take a while for the average person to save up that much money.
A DIY trip, on the other hand, is a cost-saving option. You are only responsible for license/tags, gas, lodging, and food (this is assuming that you already have most of the appropriate gear). Many states have tags that fall in the $600-$800 range. If you are camping and not paying for more accommodations, a trip could cost you anywhere between $1,000-$1,500. For many hunters this is more manageable than a guided hunt in terms of budget.
Lodging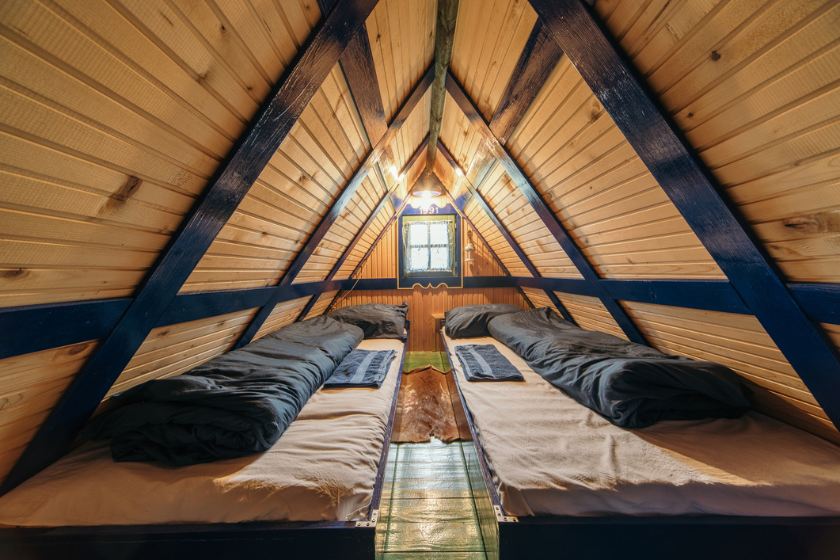 Speaking of where you'll sleep at night, a guided elk trip will often provide you with lodging options, which could be anything from a small shack to a large, fully-equipped, multi-hunter lodge. Either way it is often included in your price package. Having a nice comfortable place to sleep and recover could easily add days to your effectiveness. Being in a big elk lodge is also a good way to meet other hunters and pick the guides' brains as well. Plus, getting to stay in a big, rustic lodge sitting amongst the mountains is a great perk of going on a guided trip.
Where do DIY hunters sleep? While staying in a hotel could provide extra comfort, it can also run up costs while putting yourself further away from your hunting area. Camping is your budgetary answer to this problem. It can provide one of two experiences: amazing and peaceful, or stressful and uncomfortable. A lot of this depends on how you view camping in general and if you are "comfortable with being uncomfortable." Is it worth it to you to save a few extra bucks and stay in a tent?
Chance of Success
Unless you are a seasoned elk hunter with tons of experience with a particular area, there isn't really an argument against the increased success rate associated with a guided hunt. When you go with an outfitter you are counting on (and paying for) the scouting and experience of your guide. This is great when you live in the far eastern portion of the U.S. and scouting for bulls is completely out of the question. When you go out west with a limited amount of time, it's nice to know that a guided hunt can offer you a really high chance at a harvest.
Unfortunately, DIY hunts can't promise that same chance of success, because you're counting on your limited knowledge and limited experience. To top it all off, you probably lack up-to-date scouting knowledge unless you live in the area. Oftentimes the decreased chance of success on DIY adventures calls for a lowering of trophy expectations. You are in this trip for less than a quarter of what a guided hunt would cost, so I don't suggest hold out for a 350-inch bull. Lowering your standards can obviously increase your chances of success. The "any legal bull" objective is great to have on DIY trips and often makes the hunt more exciting and rewarding.
Which Works Better for You?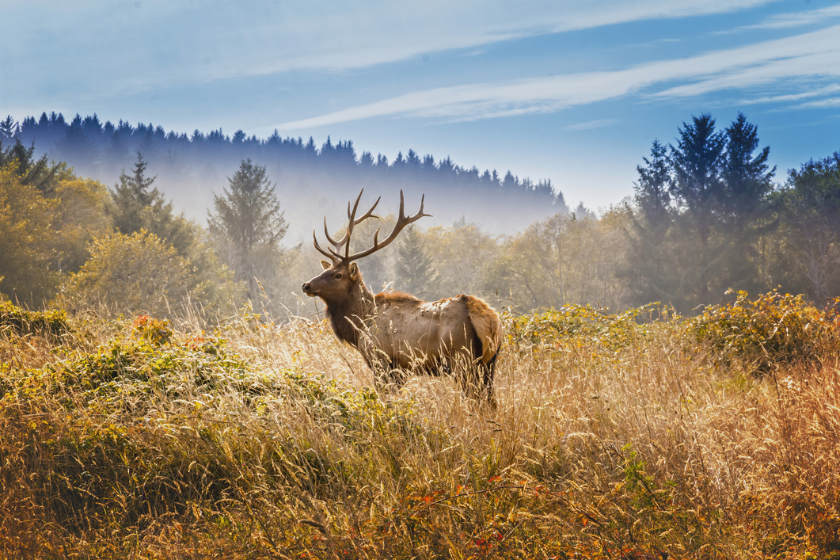 This is the ultimate question. No two hunters are the same in terms of means and expectations. There is not a bad option here and nobody should be ostracized for taking a specific route. Many hunters will try both in their lifetimes and enjoy them equally. If you're trying to go on your first elk trip in the coming years and can't decide which route to take, you're at least more educated on some of the factors. The choice is yours, but it'll be a blast either way.
Enjoy the outdoors?
Sign up for daily stories delivered straight to your inbox.