There's nothing like a good ol' adrenaline rush to clear your mind and get your heart racing (in the best way). And nothing beats cliff jumping.
The great thing about cliff diving is that you can choose your destiny when it comes to danger. From small, three-foot plunges for beginners to more risky 60-foot leaps of faith, we can walk you through some of the best cliffs to hurl yourself off of in the United States. The only catch is that we are only talking about cliff jumping locations on lakes. So your typical spots like Hawaii aren't eligible.
Also: Cliff jumping is an extreme sport and can be extremely dangerous! Thrill-seekers must take huge levels of caution, and we highly recommend not hurling yourselves off tall rocks just for a cool social media post. You must bring a guide or expert or stick to the smaller jumps.
Cliff Jumping on Texas Lakes
Two things are indeed bigger in Texas: lakes and cliff jumping. Two of our favorite rock formations to jump off of are found in the Lone Star State: one is at Possum Kingdom Lake in Caddo and Inks Lake in Burnet. Both are located at Texas State Parks, originally belonging to thriving Indigenous tribes who still call this land home. First, let's dive into the Devil's Waterhole at Inks Lake State Park.
This was one of the first jumping spots I ever attempted. I was a ripe ten-year-old, and my taste for adventure was wonderfully blossoming through organized sports and natural swimming holes! The Devil's Waterhole is tucked away off short hiking trails leading to a 4.2-mile long and 3,000-foot-wide pool for all to enjoy. With a constant water level, the jumping height here is guaranteed to be as high as 20 feet, and there are two main options for the level of exhilaration you are ready for! Super popular camping, hiking, and swimming, Inks Lake State Park requires reservations. It is highly recommended to book in advance, arrive early, and be friendly.
A past home to the Red Bull Cliff Diving World Series, Possum Kingdom Lake offers a less crowded place to carefully free fall from rock to water. Located two hours west of Fort Worth, this hot spot for cliff divers features many places to jump from - but just for your information, it is illegal to jump off anything higher than 20 feet tall on the lake. The most iconic spot and the spot where professionals do the deed is Devil's Gate or Hell's Gate, boasting 90-foot sheer cliffs to take the breath from your body with just a glance.
Lake George Cliff Jumping
When you visit this epic cliff jumping spot in the Northeast, you can also camp on this remote island on Lake George. Burgess Island features five campsites in the Narrows situated near Hulett's Landing. The rocks here offer an array of levels for jumpers, from beginner heights at four feet or more advanced jumping heights at fifteen feet!
Best Jumps 0n Lake Superior
This Michigan hot spot is a midwest hub for those looking to add some extra adrenaline to their daily dose of adventure. For an exciting way to cool off on summer days, go cliff jumping at the famous Black Rocks on Lake Superior in Marquette. Located in Presque Isle State Park, these ancient rock formations present stunning Black Rocks that contrast the picturesque vistas of the region.
Take the Peter White Drive, a one-way loop that circles this beautiful park to access the parking lot near the Isle's point and shoreline. Jumping here is tricky as the waters can be frigid, and undercurrents can be intense. The heights range from twenty to thirty feet, and some locals call this a rite of passage for those who frequent the area.
Jump into Crater Lake National Park
Arguably one of the most beautiful places to cliff jump, Crater Lake, Oregon, presents a cliff that is approximately 35-feet-tall to hurl yourself (safely) into the gorgeous blue waters of the deepest lake in the country. The only legal way to reach the cliff is by taking the somewhat-challenging Cleetwood Cove Trail, a two-mile out-and-back trail filled with switchbacks and steeper inclines.
The prime spot to jump is nestled on the far right in front of the restroom building. This is one of the only spots on our list where the water is crystal clear, adding another level of stoke to your jumping journey.
Bluff Island on Lower Saranac Lake
An Adirondack classic, Bluff Island is the last spot on our cliff-jumping lake list! This one is reached by kayak or other watercraft from the Route 3 bridge through the first pond and into the channel. The island is less than one mile from the highway and offers a seventy-foot jump on the south end that is probably too high for anyone sane to jump off. Many people have gotten severely hurt from attempting this jump, but it is fun to pretend (or watch insane thrill-seekers professionally do it).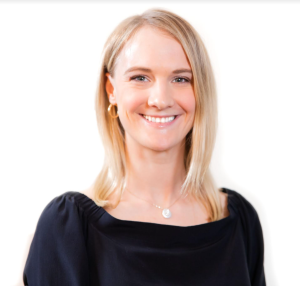 An avid adventurer and lover of all things outdoors and travel, Sydney Paschall has explored and discovered as many beautiful places as she can, with extra time spent in Oregon, Colorado, and driving up and down the west coast. Based in Austin, Sydney focuses her time on writing, social justice, activism, living more mindfully, and staying active to optimize the mind, body, and soul. Instagram: @_sydshine
Share your cliffside memories on our Wide Open Roads Facebook!
Enjoy the outdoors?
Sign up for daily stories delivered straight to your inbox.