Never underestimate the power of a kid's fishing rod.
It's time to teach your little buddy a thing or two about the best hobby ever. With the perfect children's rod, you can teach your kiddo the basics of the angling world before they graduate to the bigger rods.
These casters are not to be underestimated either. Check out some of the best catches with a child's rod before turning the other cheek. If you want to get your mini me out on the water, here is the best place to start!
This 34-inch rod is perfect for your young one. It's awesome for practice, but it definitely catches real fish, and it's only $21.65.
This durable solid-core 30-inch rod is made durably and equipped with a comfortable handle so there are no complaints when your kiddo is hitting the dock. This rod has a ball bearing drive and a changeable left and right hand retrieve, so you can really teach them the ins and outs of fishing. Get them this awesome starter rod for just $9.86.

At $29.99, this 5'6" rod is the ideal companion for anglers ages 9-13 who might be too big for a true children's rod, but would find a grown-up pole unwieldy. It's a high-quality piece of equipment that offers a comfortable fit for youth anglers.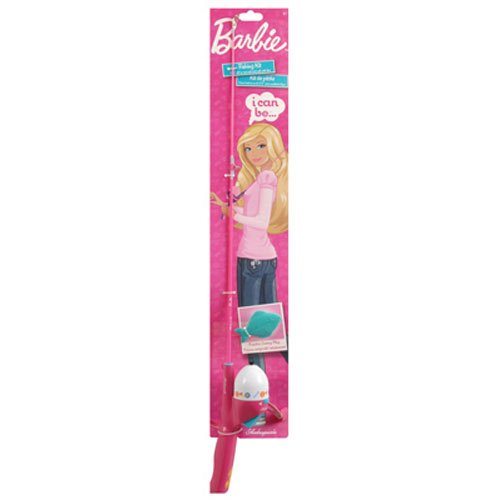 Seriously, never underestimate the power of the legendary Barbie rod. Also made by Shakespeare, it has impressed full-grown anglers again and again. This combo is an all-in-one rod and reel with a line and it can be the perfect introductory rod for your youngin. Get your little one a rod they will love for just $19.57.
Don't wait to get your kid out on the dock this summer. Start with the rods and watch the become the bass catching pros they are destined to be!