Oh, California...the largest state in the USA, the home of the beautiful West Coast, the city of angels, Hollywood, the bay area, professional sports teams, influencers, and too many musicians to count. The Golden State is a genuine dreamland filled with just about every outdoor activity and type of city you could imagine and a California road trip is the best way to see it all.
Whether you are looking to hit the big cities, drive the Pacific Coast Highway, commune with the redwoods, or longboard next to the Pacific Ocean, Cali has something for you. No matter if you are flying into the state or taking scenic drives for day trips from the city, here are 30 bucket list items to add to your California road trip itinerary.
25 Places to Add to Your California Road Trip
1. Lake Tahoe

This Instagram-worthy freshwater lake sits in the Sierra Nevada Mountain range on the border of California and Nevada and is well-known for its world-class skiing and beaches.
2. Malibu
Boasting more than 30 miles of pristine Pacific Coastline, Malibu is one of the grandest beaches in all of California. 10 million dollar oceanfront mansions serve as second homes for some of the most famous individuals in the world. While Airbnb's average around $1500 a night, you can still experience the wonder of Malibu by visiting Surfrider Beach or the Malibu Pier.
3. Napa Valley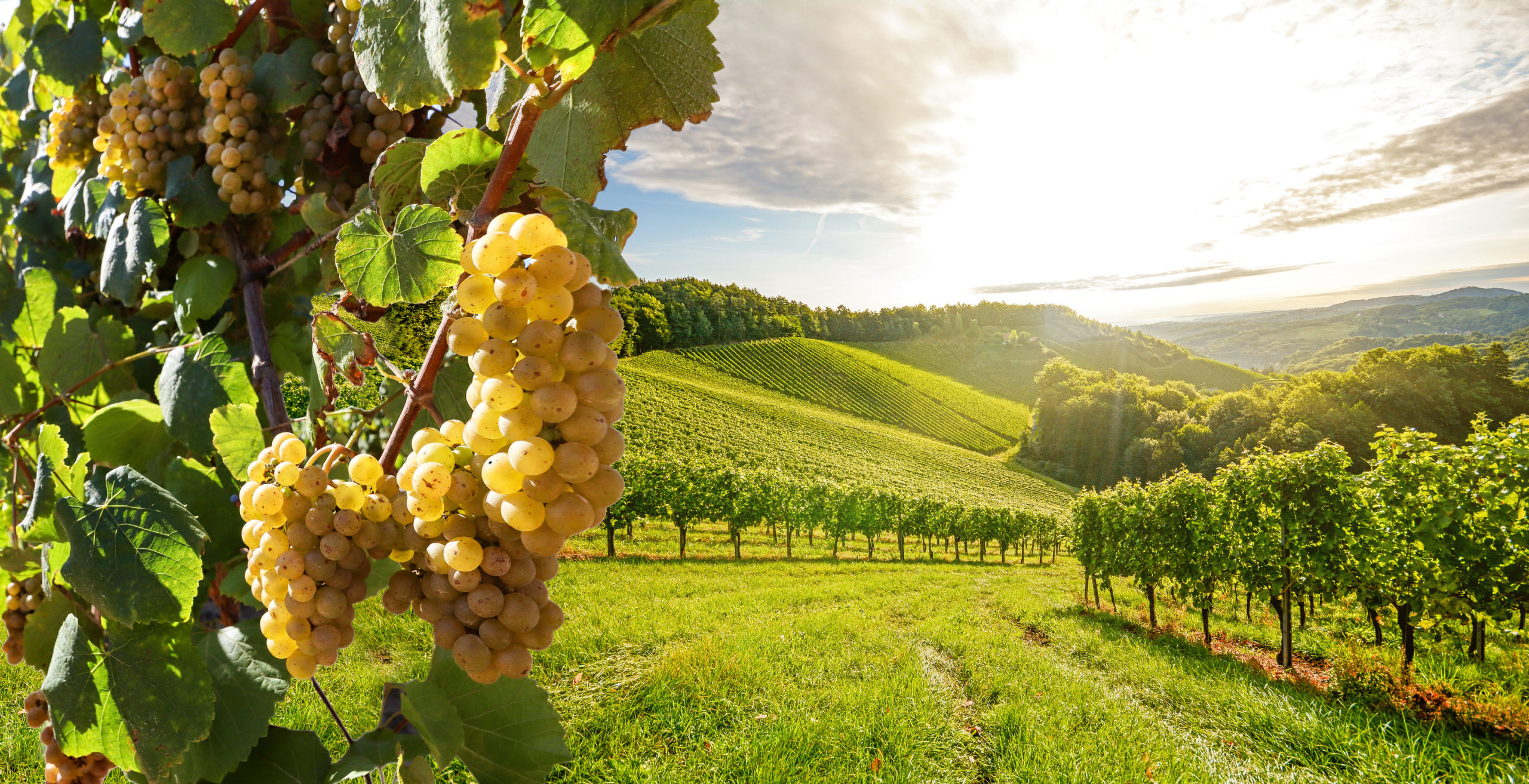 Napa Valley is probably the most-known slice of wine country in the United States. Featuring world-class wineries, Michelin-starred restaurants, luxury lodging, and sweeping vistas of rolling hills. Napa is perfect for a girl's weekend, a romantic getaway, or anything that deserves a 5-star celebration over wine tasting.
4. Santa Cruz
A charming coastal town on the Central Californian coast, Santa Cruz presents a historic Boardwalk, ample shopping and dining opportunities, stunning beaches, and a deep-rooted surfing and skating community.
5. Sequoia National Park

Adjacent to Kings Canyon National Park in the southern stretch of the Sierra Nevada Mountains, this park offers dense forests full of towering Sequoia trees, an underground Crystal Cave, and incredible views from Moro Rock.
6. Santa Monica
Another iconic Californian beach town, Santa Monica sits just west of downtown Los Angeles and provides the Santa Monica Pier which is home to the aquarium and the Pacific Park Amusement Park.
7. The PCH or Pacific Coast Highway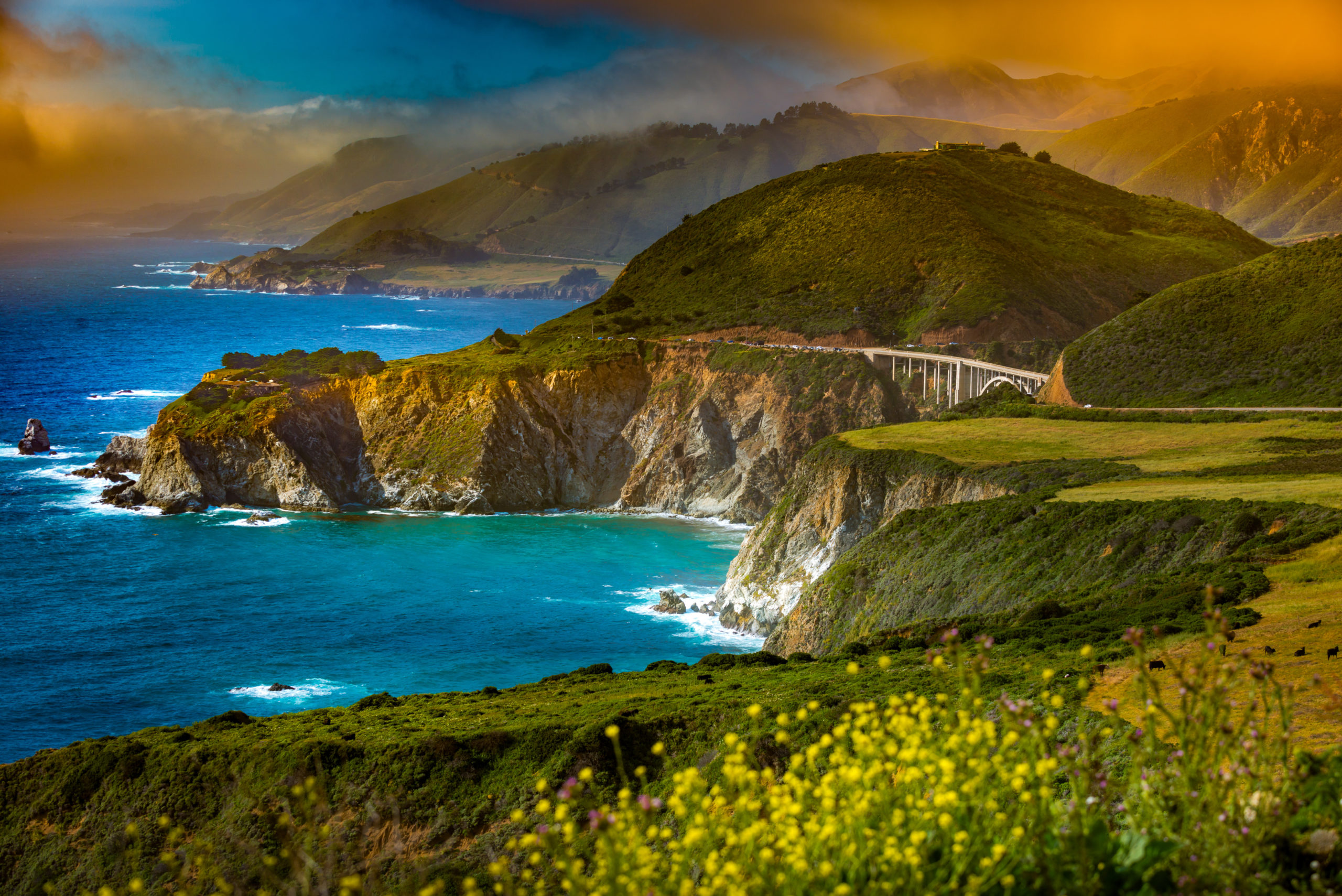 Also known as Highway 1, the PCH is known as one of the most scenic drives in America. It was first constructed in the 1930s and stretches over 600 miles of the gorgeous West Coast. Towering trees, staggering cliffs, small coastal towns, and farm-fresh foods grace the highway, which winds in and out with another famous Californian road, Highway 101.
8. Santa Barbara
This fascinating seaside getaway is a beautiful place where the mountains and the sea collide. A hub for outdoor adventure, arts, culture, and food, Santa Barbara is a must-visit part of the California coast. For a fun day trip, head to the picturesque wine town of Solvang.
9. Yosemite National Park
Nestled in the High Sierra, Yosemite National Park boasts the legendary Half Dome, the remnants of powerful glaciers, fear-defying hiking, vast meadows, and bolstering waterfalls.
10. Monterey
The land of scenic views, outdoor recreation, award-winning restaurants, and legendary golfing at Pebble Beach, Monterey is a region of the West Coast that is home to some of the most famous coastal towns in California. Be sure to take the famous 17-mile-drive along the coastline of Pebble Beach.
11. San Diego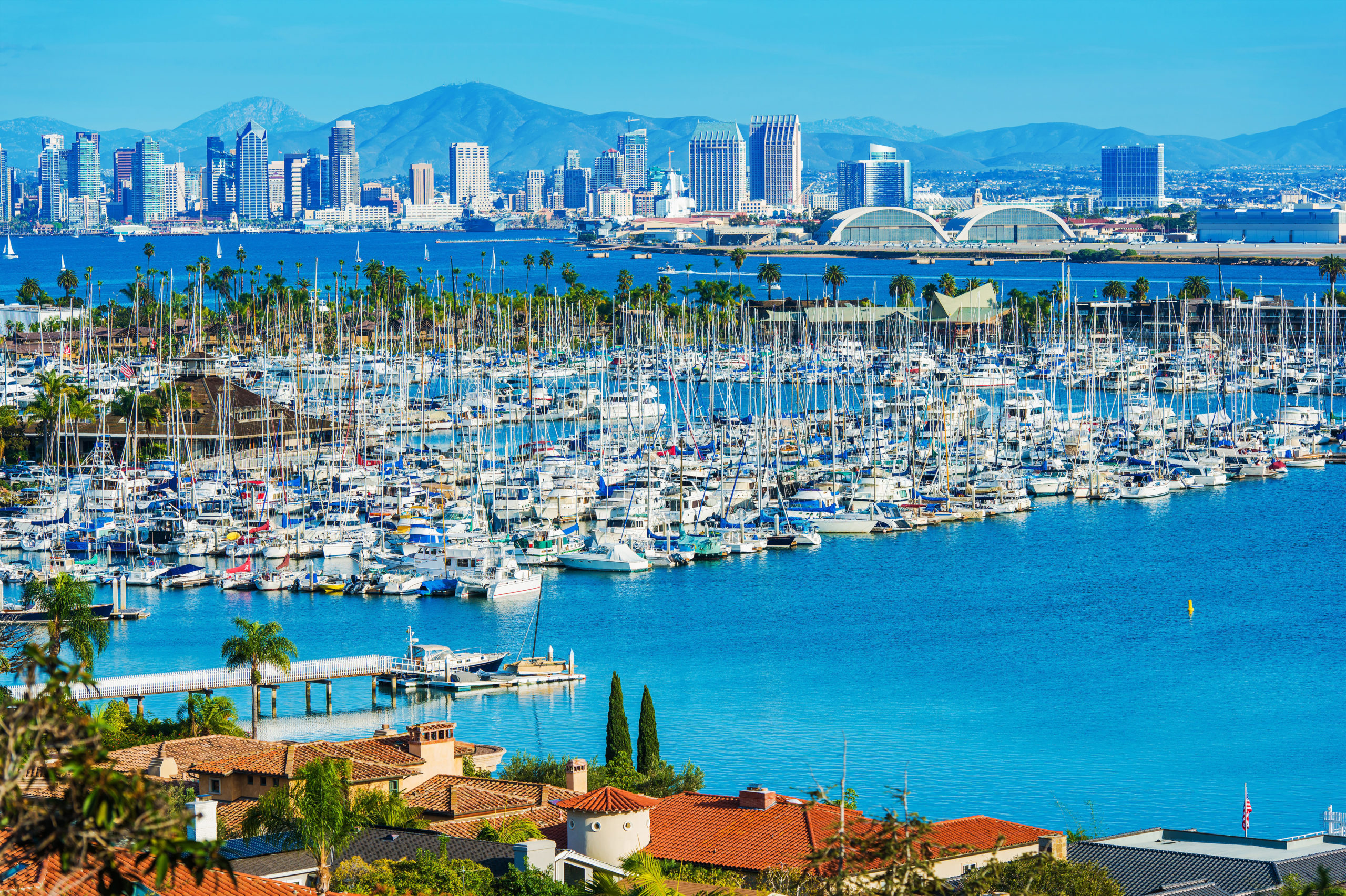 Located in Southern California near the border of Mexico, this Spanish-influenced California beach town is known for its warm climate, surfing, beaches, the San Diego Zoo, art galleries, and incredible city parks.
12. Big Sur
A rugged and beautiful stretch of Californian coastline between San Simeon and Carmel, Big Sur is surrounded by Redwood forests and some of the most epic views of the Pacific Coast. Be sure to schedule a camping trip at one of the area's pristine State Parks (we recommend Pfeiffer State Park). A plus: It's only a two-and-a-half-hour drive from San Francisco.
13. Los Angeles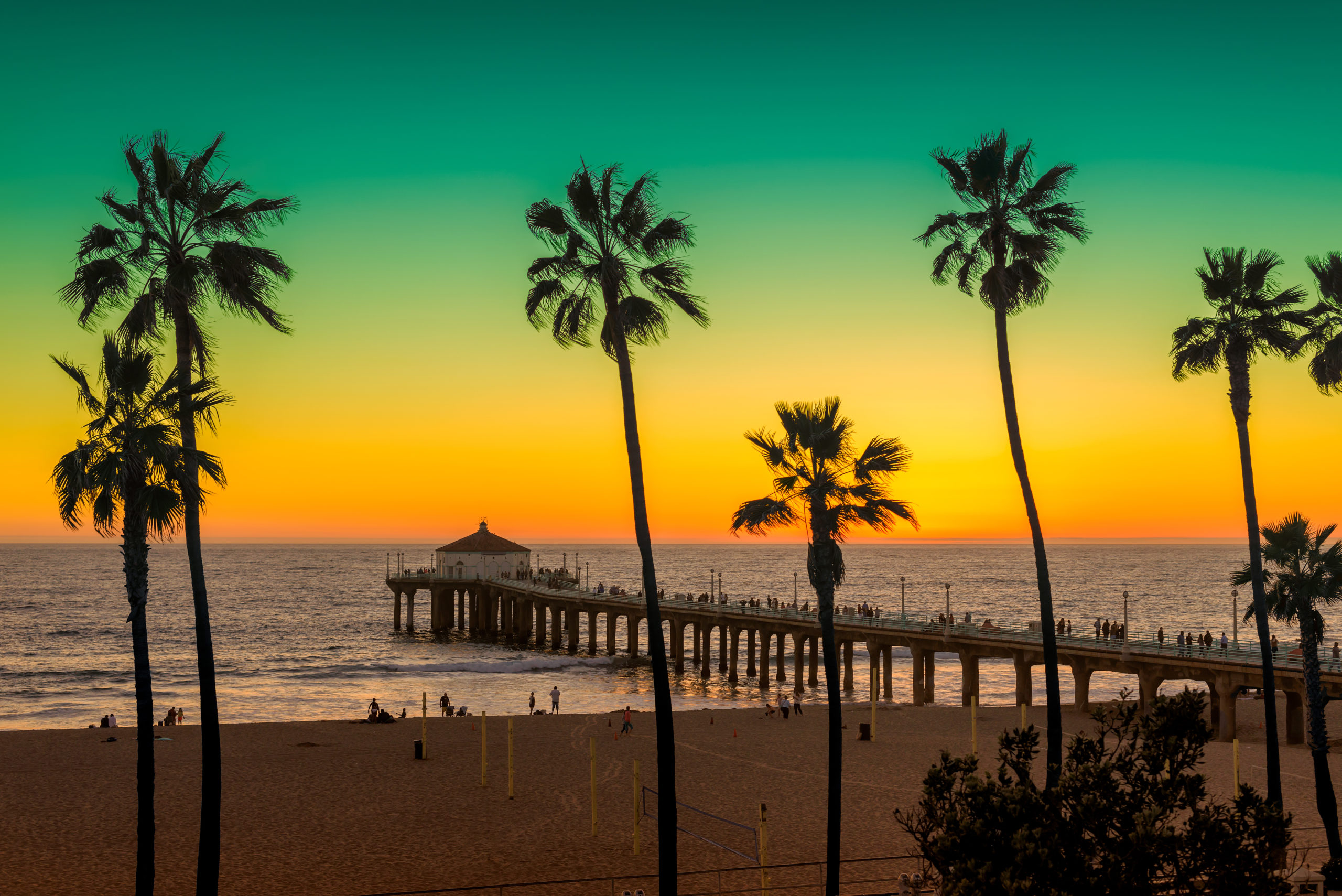 RELATED: How Much Do RV Rentals Cost in 2021?
Los Angeles, the Southern Californian city of angels, home to the Lakers, Hollywood, and a place where aspiring artists, actors, singers, and dream-chasers go to make their wildest fantasies come to life. Take a tour of the Griffith Observatory, hike to the Hollywood sign, or enjoy a leisurely stroll down the walk of fame.
14. San Francisco
San Francisco is a commercial and cultural hub in Northern California that features popular attractions like the Golden Gate Bridge, Fisherman's Wharf, Alcatraz, and incredible seafood. Take a ride on the famous cable cars or visit the painted ladies, the Victorian homes of the Queen Anne era.
15. Carmel-by-the-Sea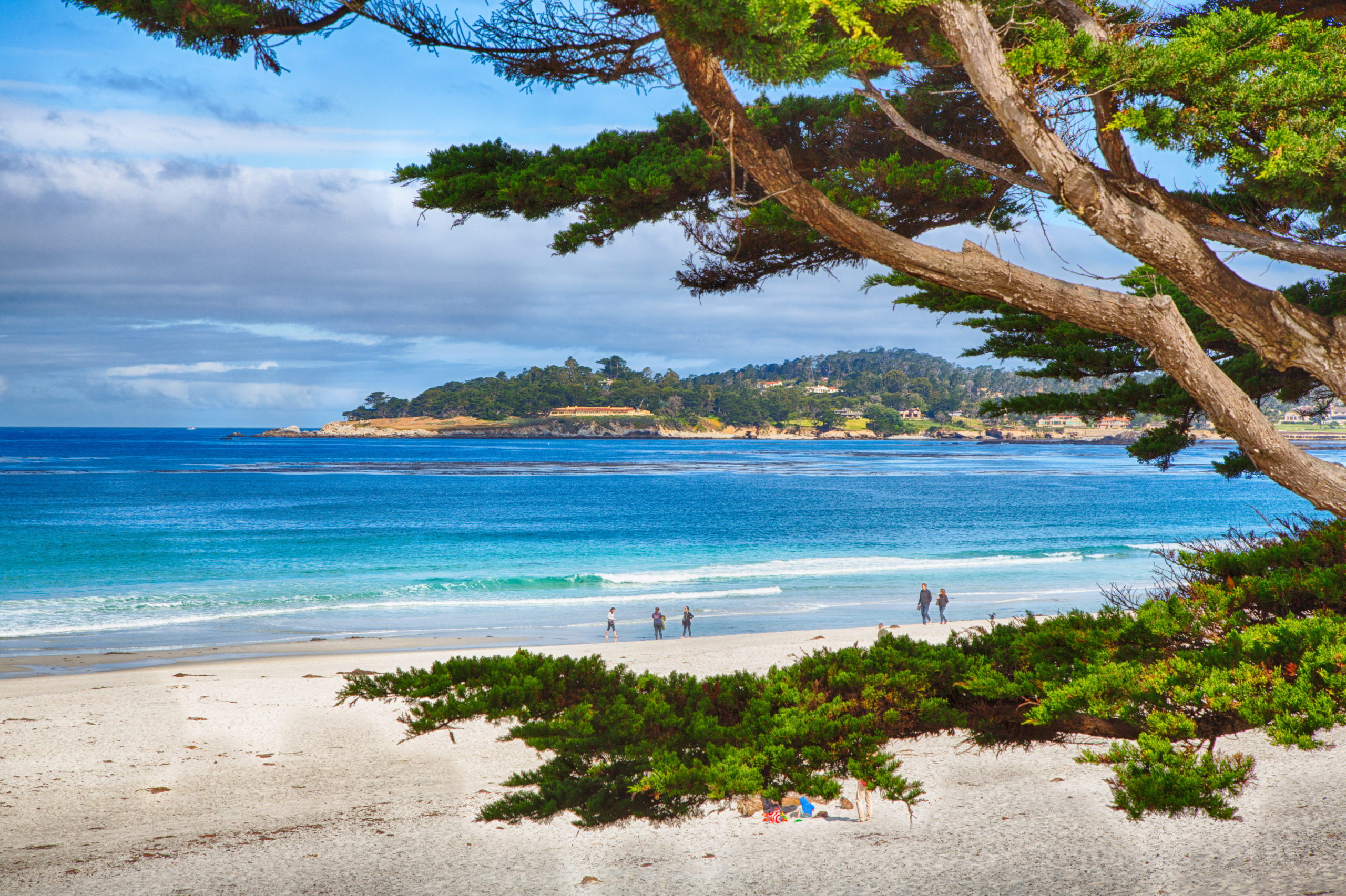 Nestled on the gorgeous Monterey Peninsula, Carmel-by-the-Sea is a picturesque coastal town spotted with fairytale cottages, boutique shops, and high-end art galleries. Make a trip to the state park, look out for whales from Point Lobos State Natural Reserve, or enjoy leisurely strolls around the town's center.
16. Hearst Castle
Located in San Simeon on the Central Coast, this National Historic Landmark and California Historical Landmark was built between 191 and 1947. Hearst Castle is a historic estate with 25,000 artifacts over 250,000 acres founded and created by William Randolph Hearst.
17. Mammoth Lakes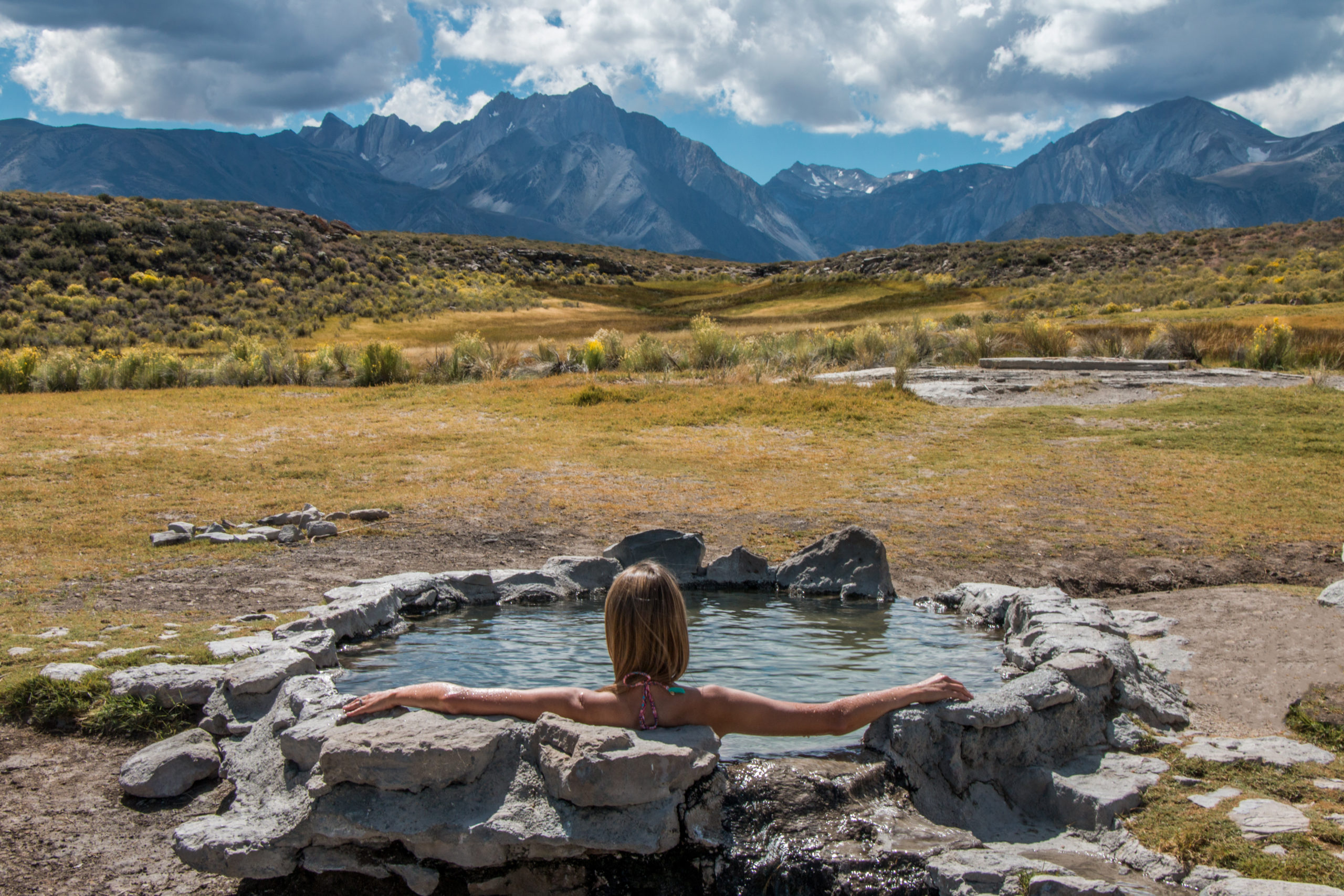 Boasting some of the best outdoor activities in the state, Mammoth Lakes offers incredible hiking, an official "ghost town," one of the top-rated mountain bike parks in the USA, wonderful fishing, prime skiing and snowboarding, and a handful of dreamy hot springs.
18. Joshua Tree National Park
Not just an album name for one of U2's most famous albums, Joshua Tree National Park is a special place where two extreme ecosystems collide. Situated in Southern California, the Joshua Tree is a member of the Agave family and provides an incredible sight to behold in this rare desert oasis.
19. McWay Falls
Located in the Big Sur coastal area in the Julie Pfeiffer Burns State Park, this 80-foot waterfall presents a stunning view of a tidefall that spills directly into the Pacific Ocean.
20. Orange County
Home of Huntington Beach, the famed "O.C." TV show, and a plethora of stars and influencers, Orange County is home to 3 million residents who flock to the area for its perfect weather and stunning beaches.
21. San Luis Obispo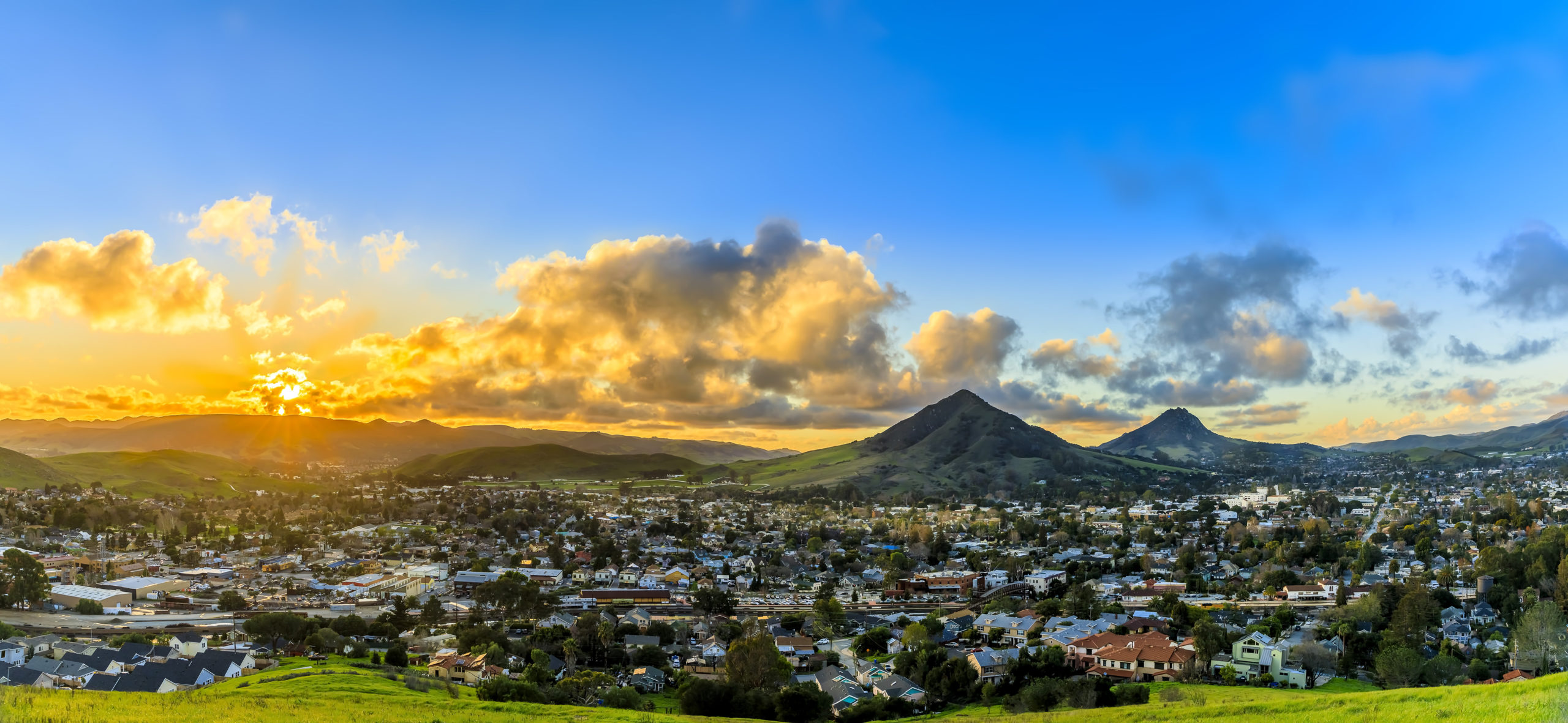 This 1700s Spanish mission town is a bustling center for art, culture, and coastal charm. Nestled on the Central Coast between Los Angeles and San Francisco, San Luis Obispo offers a lovely getaway with much to do for its visitors and residents alike.
22. Sonoma
Another top-notch region for production and consumption of wine, Sonoma County features world-class wineries (over 425!), soaring redwoods, a thriving foodie scene, and even more of that gorgeous Cali coastline.
23. Death Valley National Park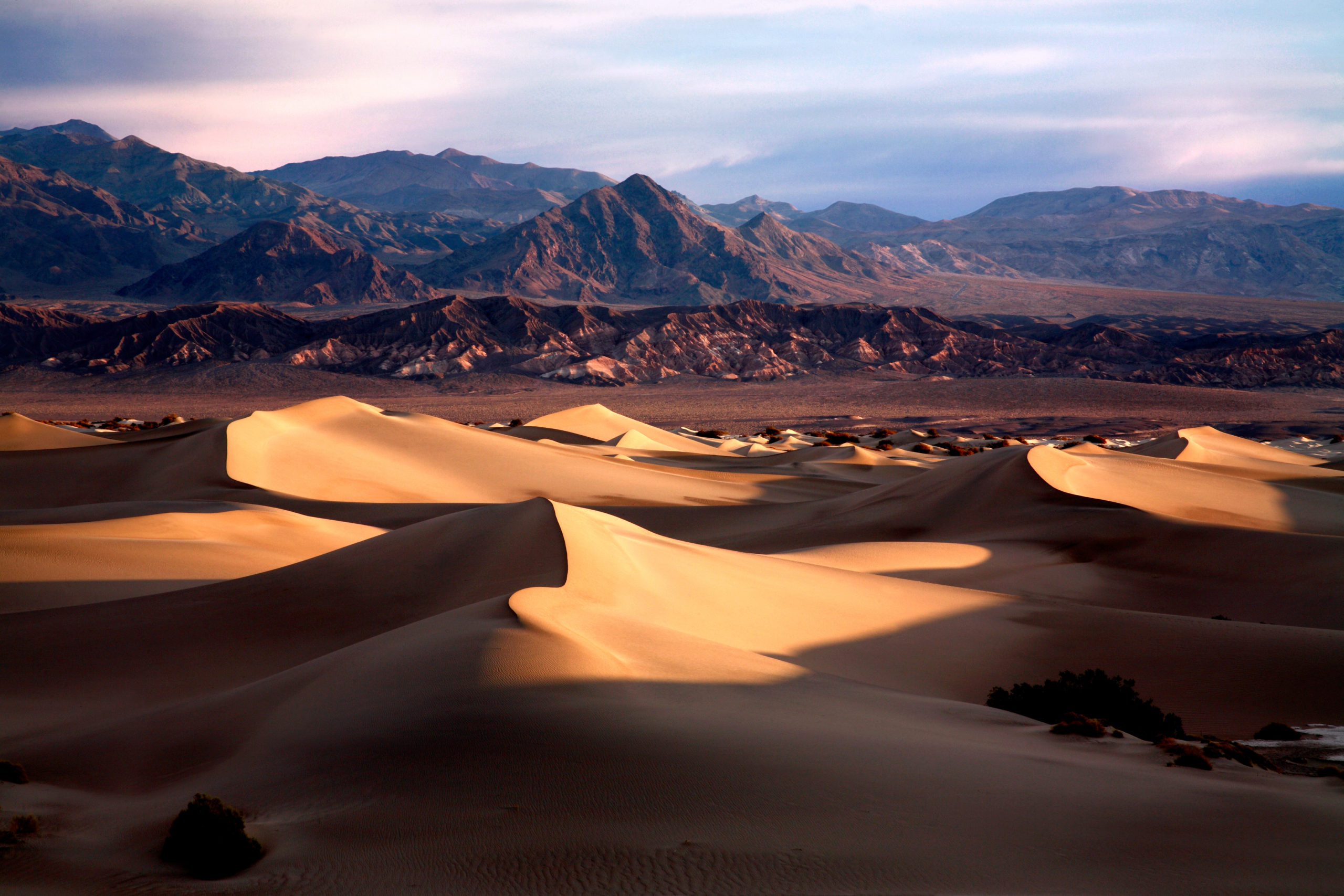 Did you know that Death Valley is the hottest, driest, and lowest National Park in the country? A diverse landscape below sea level that also gets winter snows and sweeping fields of wildflowers that spring up after the very-rare rainstorm. Hike, camp, off-road, mountain bike, and stargaze from this one-of-a-kind destination.
24. Point Reyes National Seashore
Featuring boat-in backcountry camping, over 1500 wildlife species, and a rich Indigenous history, there is no question why Point Reyes is one of the most visited seashores on the Northern California coast.
25. Palm Springs

Marked by stunning mountains and 300 days of sunshine, Palm Springs is home to amazing golfing, spas, dining experiences, and outdoor recreation. It is also where the Coachella and Stagecoach Music Festivals are held.
Did we miss any California road trip locations? Share them on the Wide Open Roads Facebook Page!
Enjoy the outdoors?
Sign up for daily stories delivered straight to your inbox.