Buying a thermal scope can cost you, but if you buy the right one, it's totally worth it.
With the constant progress of technology, the way we hunt continues to evolve. We now use Tactacam and GoPro cameras, GPS apps on our smartphones, and ever-improving trail cameras. But nothing has come as far as night-vision and thermal-imaging scopes.
Hunting at night has continued to garner more and more popularity, as the number of issues with coyotes and feral hogs just keeps going up. Nighttime hunting has become a new unique way to hunt while also keeping populations in check.
The rate of success, however, greatly depends on the optic you decide to use. Night vision is the less expensive option, and still an effective one at that. A quality night-vision scope gives you the ability to hunt in the dark, which typically yields far more success when it comes to predators and hogs.
Thermal-imaging scopes take night hunting to a new level, though. With night vision, it can be tough to make out animals from long distances, particularly in dense settings. Distance alone will make it blurry, but a lot of trees can make it impossible to take a shot.
Thermal imaging takes all of those obstacles out of the picture. You'll be able to see an animal's body heat and easily determine what it is. Brush will be irrelevant, as you'll still be able to see the bright colors of the warm target.
What kind do you get, though? Well, we recommend the ATN ThOR 4, which is available in a number of different options. You can choose between four different lenses: 1.25-5x, 2-8x, 4.5-18x and 7-28x. You can also choose between two Gen 4 sensors—384x288 or 640x480—which are both powered by ATN's Obsidian IV Dual Core processor.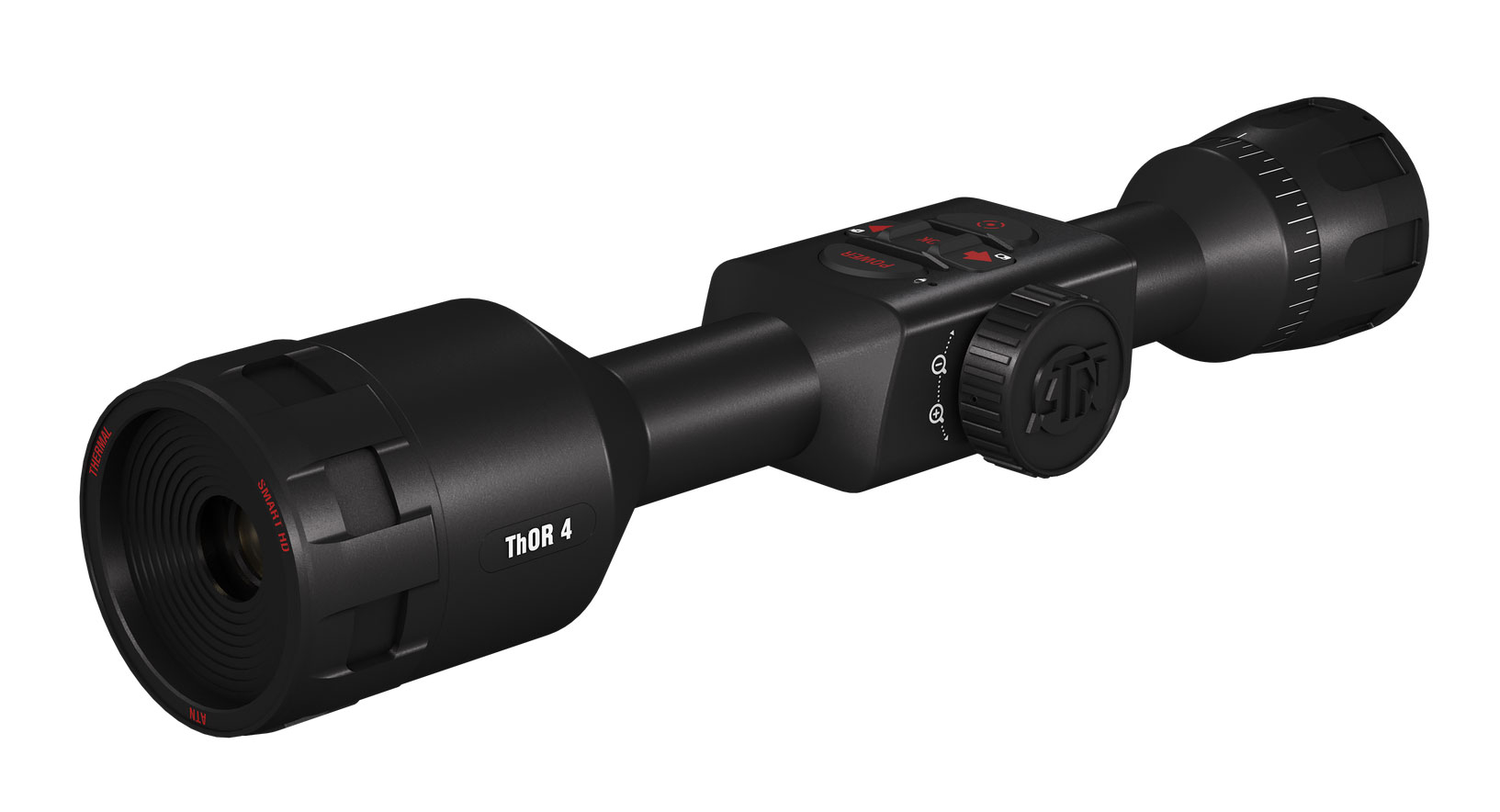 Like the X-Sight 4K Pro we reviewed about a month ago, this is a smart HD scope, meaning it'll record your shots on an SD card, and you can operate it through an app on your phone.
You get what you pay for, too, as this scope produces crisp-and-clean thermal imagery.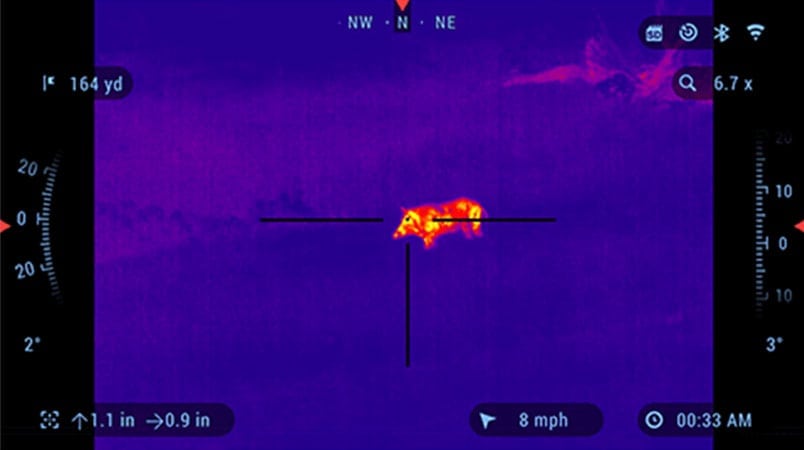 Just like the majority of ATN's digital smart HD scopes, the ThOR 4 sports ATN's "One Shot Zero" feature, as well as their smart rangefinder and ballistics calculator.
This scope starts at $1,999, increasing as you move up to better lenses. In the current thermal-imaging market, this is a great price for a scope that offers you POV recoil-activated footage, 16-plus hours of battery life, beautiful thermal imagery, and all of the classic ATN features.
ATN ThOR 4 Specifications
Magnification: 1.25-5x up to 4-40x
Field of view (degrees): 16.25x12.5 up to 8.3x6.2
Sensor: Gen 4 384x288, 60Hz, or Gen 4 640x480, 60Hz
Core: ATN Obsidian IV Dual Core T
Micro Display: 1280 x 720 HD display
Eye Relief: 90 mm
Video Record Resolution:

1280x960

at 30/60

fps

WiFi:

IOS and Android
Micro SD Card: 4-64 GB
Mount: 30 mm standard rings (included)
Warranty: 3 years
When you're ready to graduate to a thermal scope, this ought to be the one to start with.
Find out more at ATNCorp.com.
NEXT: THE NEW ATN X-SIGHT 4K PRO COMPLETELY BLEW US AWAY