Apparently Futurelight, the high-tech, waterproof material from The North Face, isn't just for jackets.
BMW Group's Designworks division created and unveiled a futuristic camper concept, fittingly covered in The North Face's brand new Futurelight material, made with what's said to be the "most advanced breathable-waterproof outerwear technology."
Released for the first time in front of the public in Las Vegas during last week's Consumer Electronics Show (CES), the camper has little chance of ever seeing production, but does a good job of highlighting the capabilities of Futurelight fabric.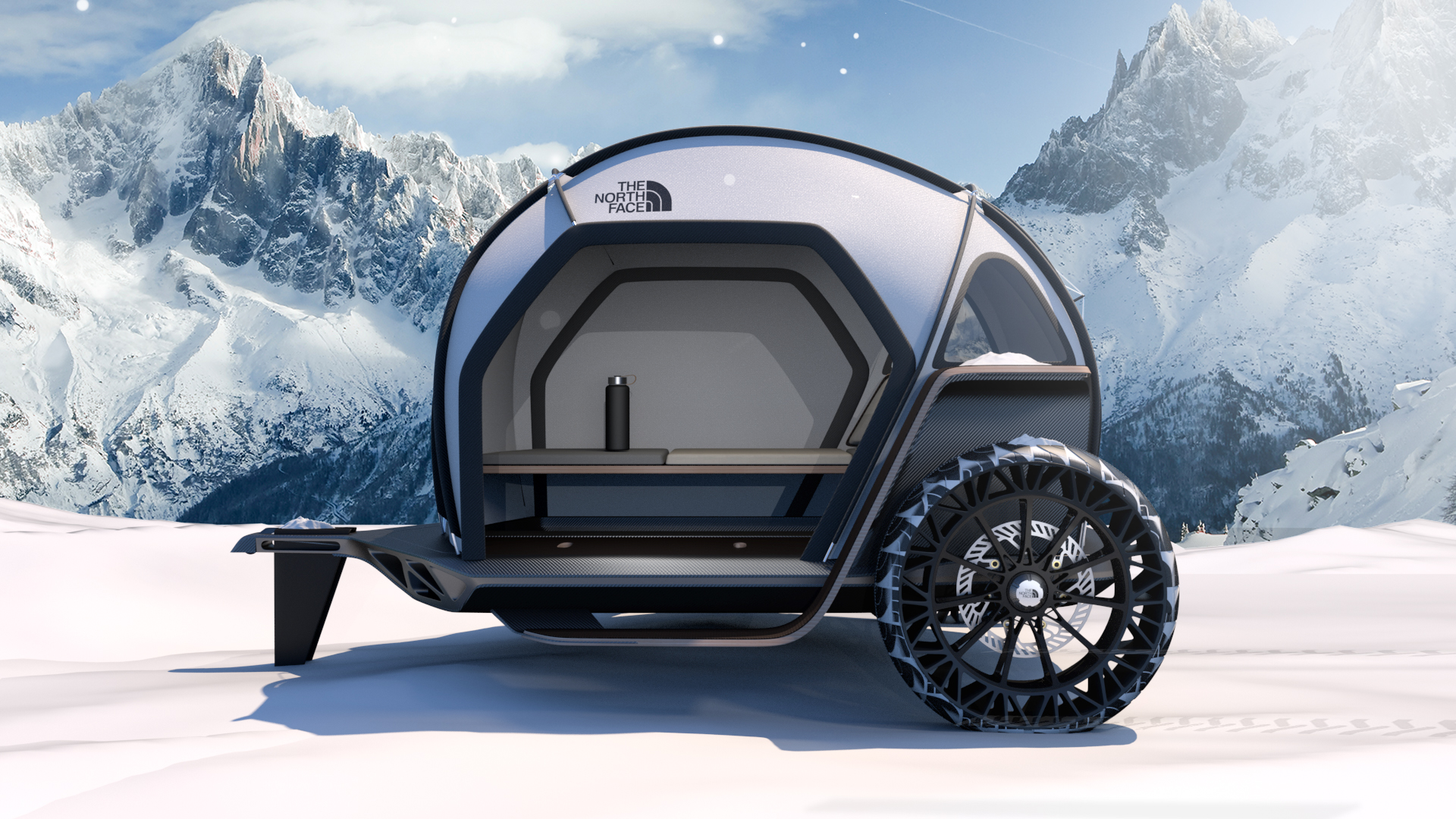 The North Face says it's a high-tech Nanospinning process that gives Futurelight technology its unique properties. Designers found a way to add air permeability into the membrane of a fabric at the microscopic level. The nano-sized holes promote unmatched porosity for a material that keeps its total waterproofness. Letting that much air move through it gives Futurelight superior venting versus anything claimed to be truly waterproof in the past.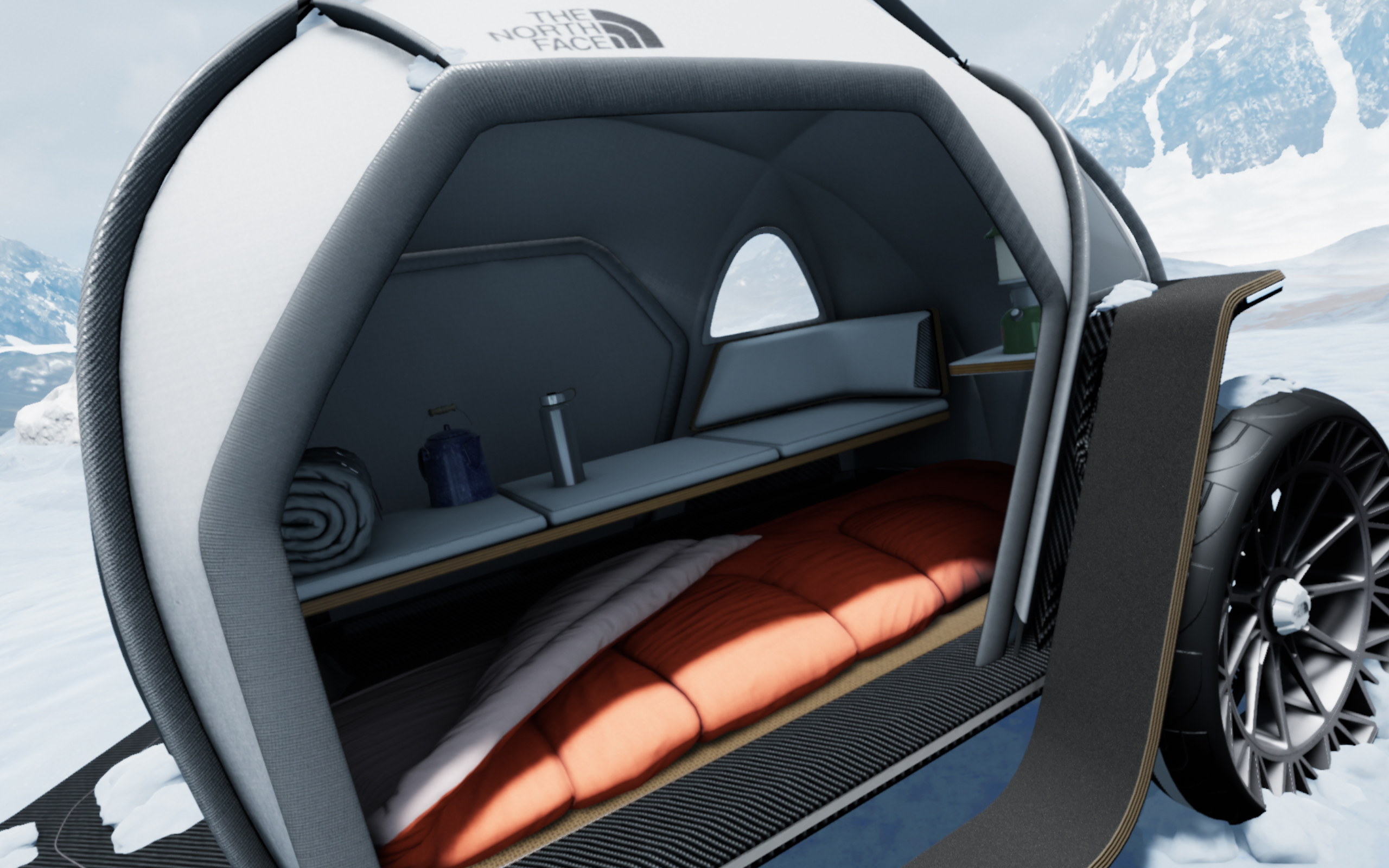 "We combined both physical and digital worlds to showcase this material, ensuring the holistic vision of the brand was clearly communicated, while giving people a real 'hands-on' experience," said Laura Robin, Designworks LA Studio Director, in the official BMW press release. "Thinking about extreme performance in new and unexpected ways from our experience of working across multiple industries, helped us to provide consumers with a unique and never before seen insight into the very heart of the material and its key attributes."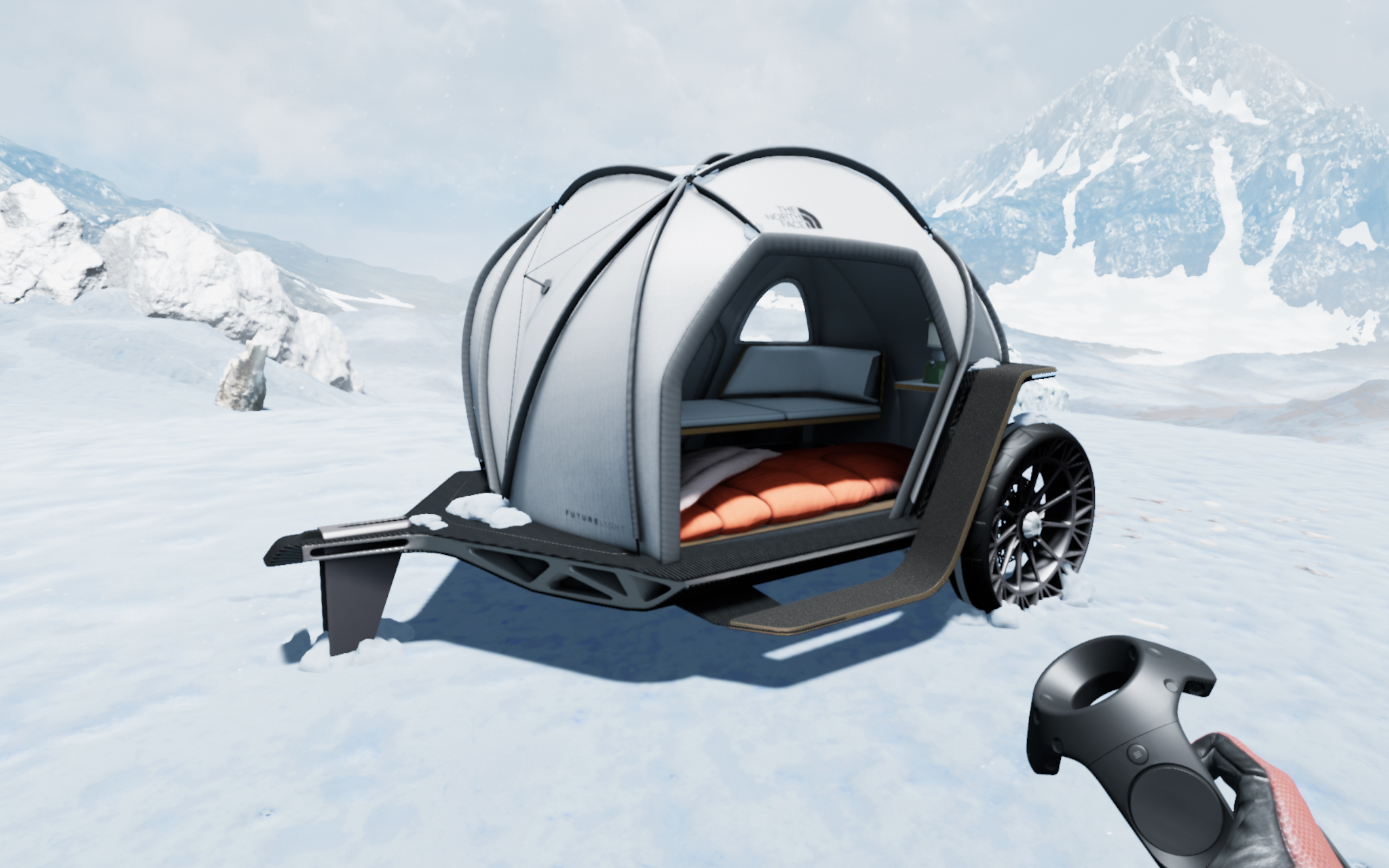 Seeing as fighting cold weather conditions are always a concern for those of us who venture into the elements, this camper could feature the new fabric that will make one of the biggest shifts in the outdoor industry. Nanospinning technology could surpass GORE-TEX and other waterproof fabrics in efficiency and performance.
NEXT: EVERYTHING YOU NEEDED TO KNOW ABOUT TEARDROP CAMPERS
WATCH
Enjoy the outdoors?
Sign up for daily stories delivered straight to your inbox.