Made from quality ingredients and dogs love them!
Big Daddy Biscuits is a company out of Atlanta, Georgia that makes adorable dog treats and dog care products that are organic and handmade from local ingredients.
They recently came out with doggy furtune cookies, complete with little fortunes, just in time for the Chinese New Year since February 16, 2018 marks the year of the dog!
Big Daddy Biscuits is named after pittie Big Daddy, who was rescued off the streets. Owner Lauren Janis, AKA Big Mama, always made sure she fed her new friend organic, nourishing food and treats, which became a local hit. Now the treats are sold in 50 stores around the country and available online for dog owners everywhere.
Wide Open Pets' dog research and developer Boone got to try some Big Daddy Biscuits and he was very impressed, especially with the furtune cookies.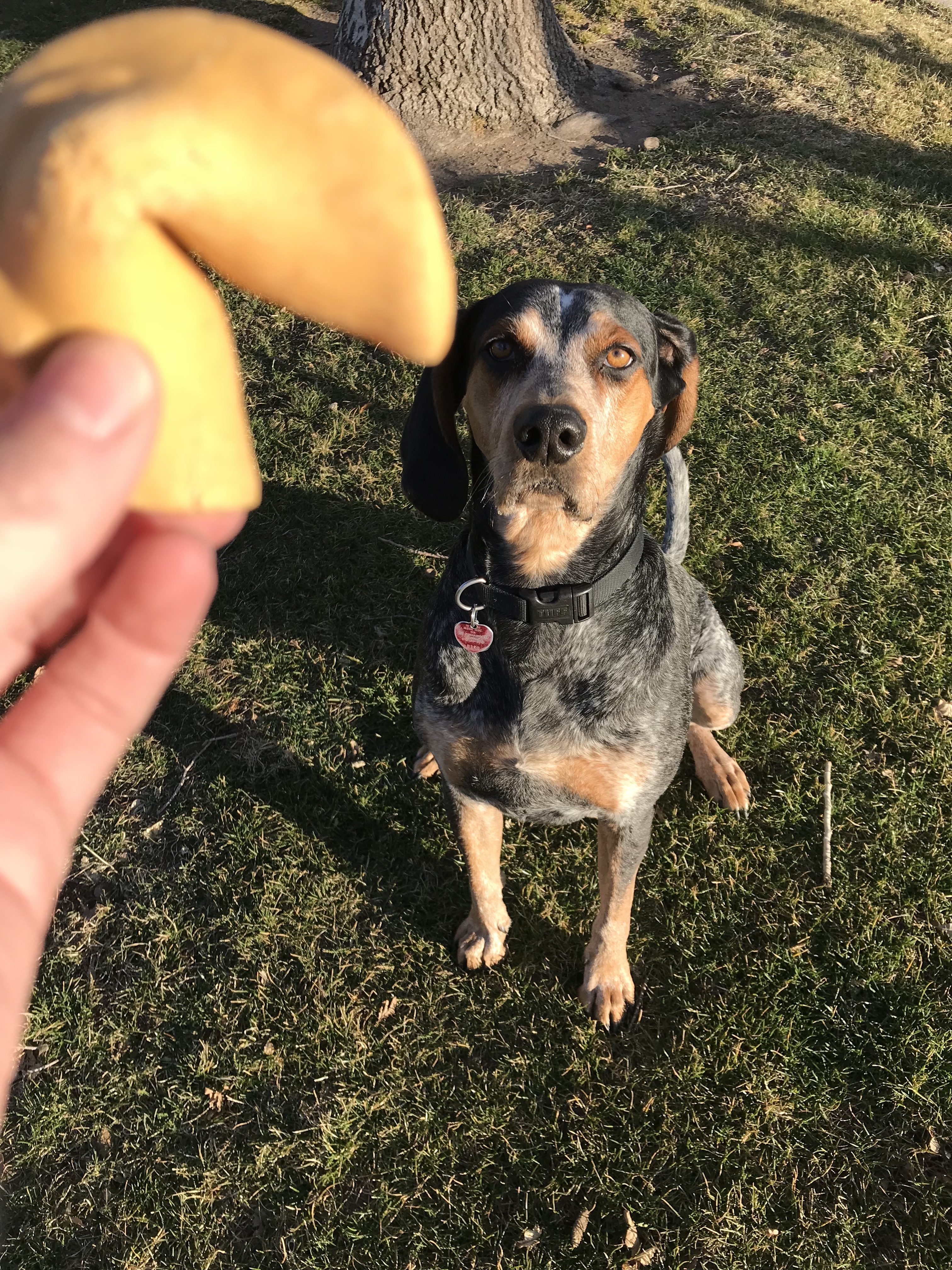 Since, the fortune that he got he always knew was true...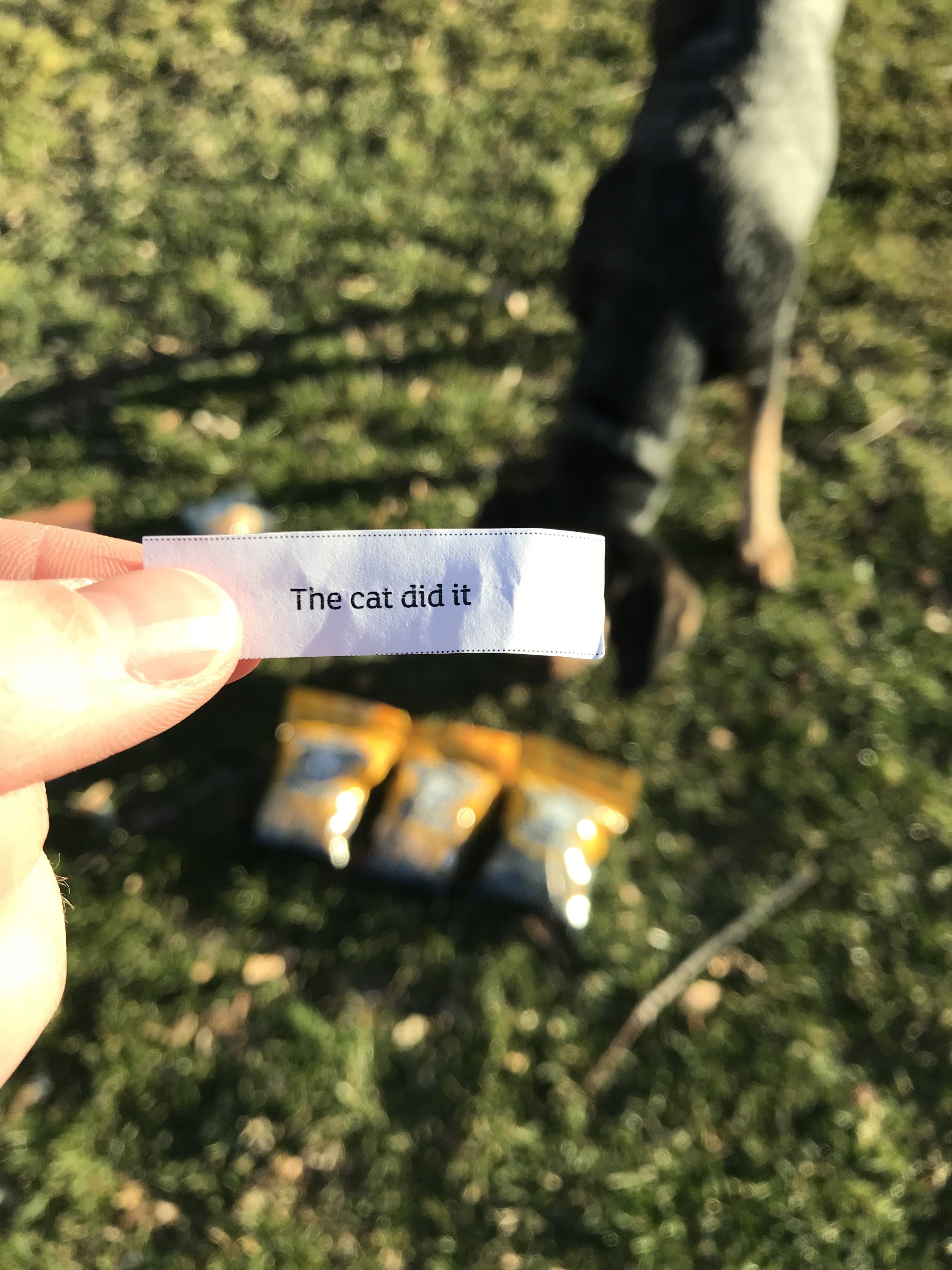 The next fortune was more for the dog owner but Boone was happy to get another tasty treat since the furtune cookies are made with grain-free peanut butter, bananas, and garbanzo bean flour.
The treats smell so good, even for humans!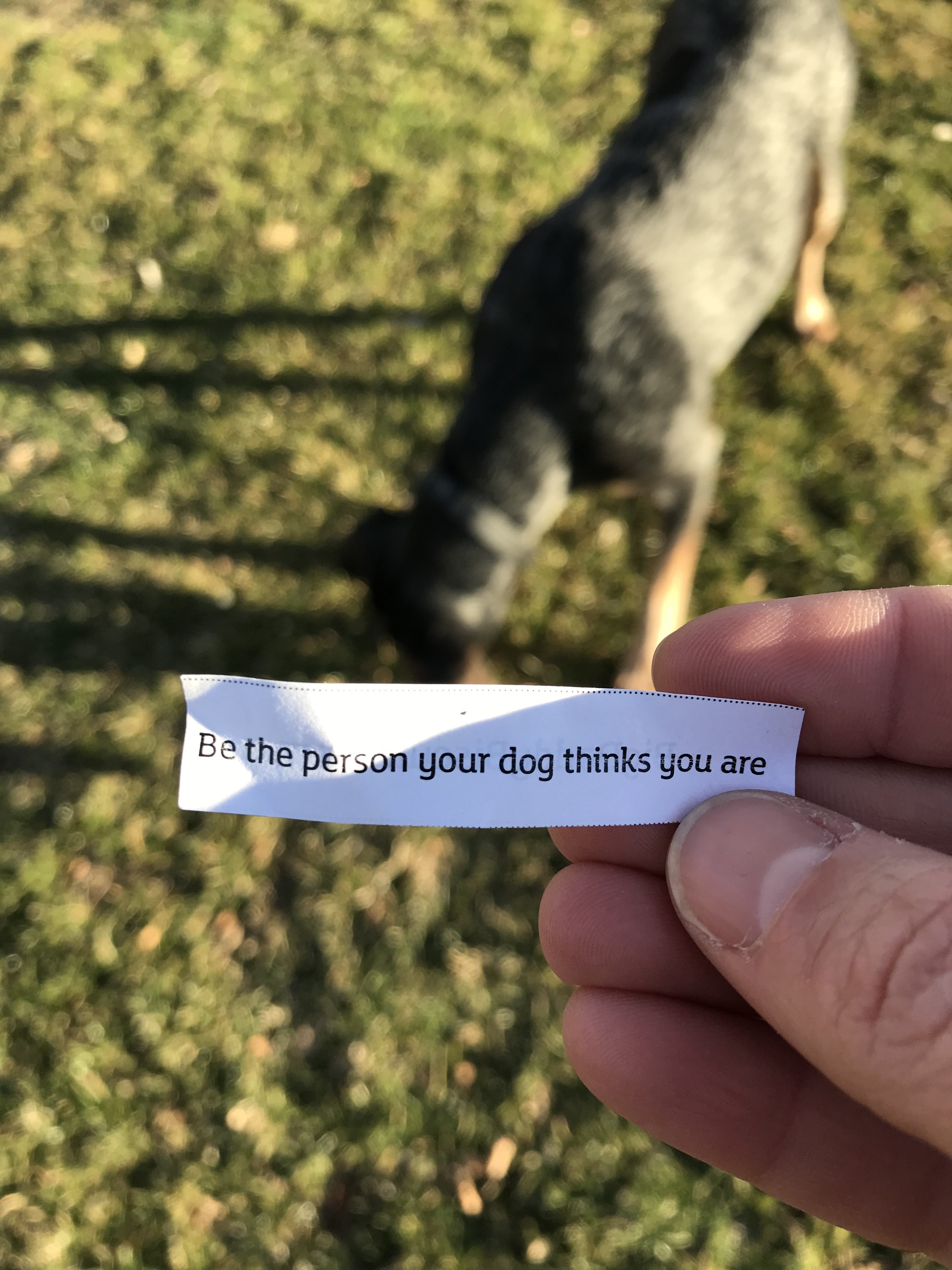 The treats are all made by hand, from the Grain-Free Mini Twists to the Valentine's Day Heart Biscuits, which are also a favorite of Instagram dog star Barkley Doodles.
The bags range from All-Natural Turkey Bacon Dog Biscuits to Crunchy Peanut Butter to All Natural Dinner Mints Dog Breath Biscuits which Boone and his household will definitely appreciate.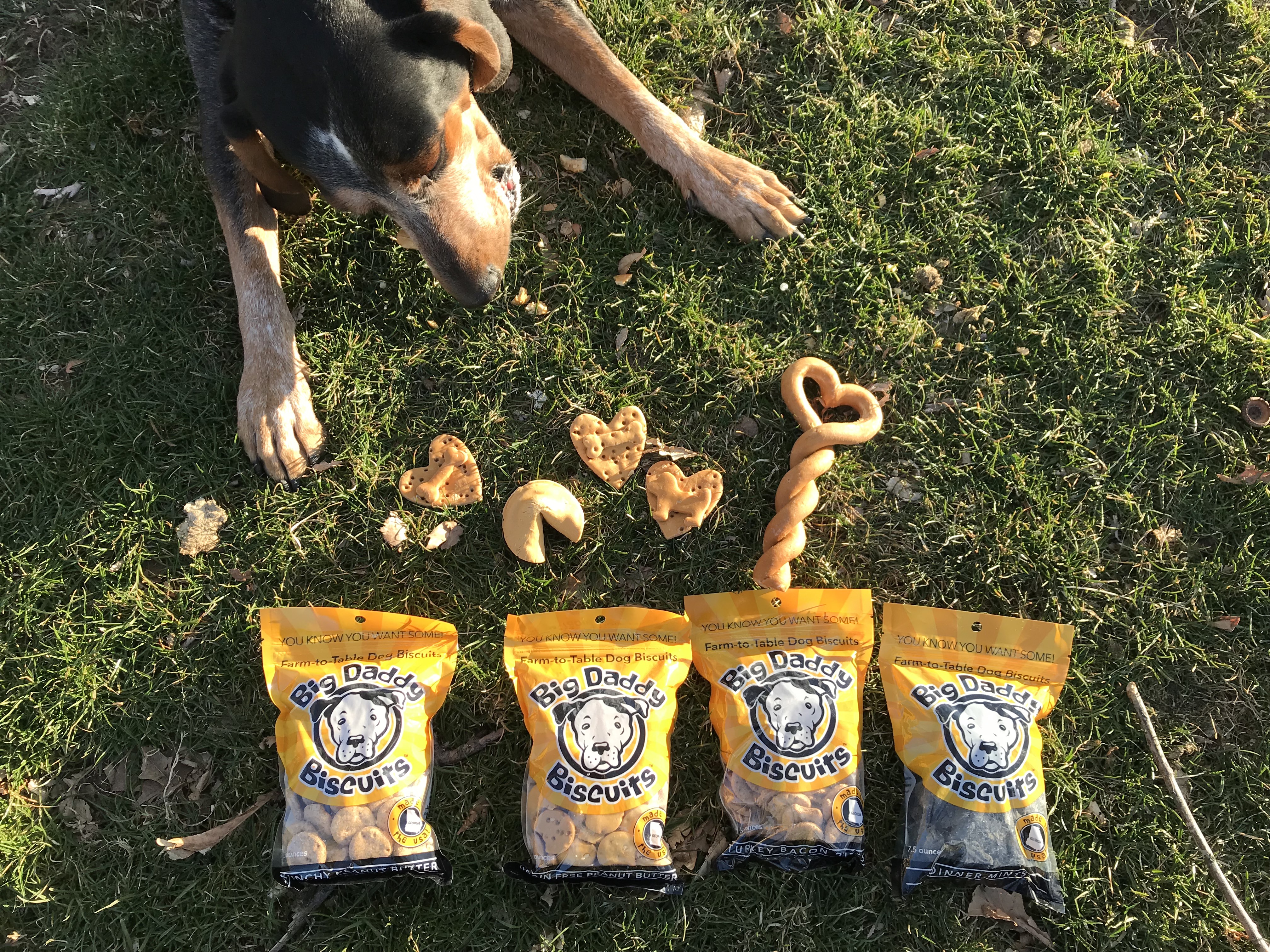 The mints are especially intriguing, made with brown rice flour, activated charcoal for digestion, local eggs, organic milk, parsley, and mint! Each of the treats has a pure ingredient list that all dog owners will applaud especially since companies are putting some awful things into their products these days. Big Daddy Biscuits source their eggs from local farms in Georgia, which is why their treats are technically farm to table!
The transparency, honesty, and quality is clear with this company.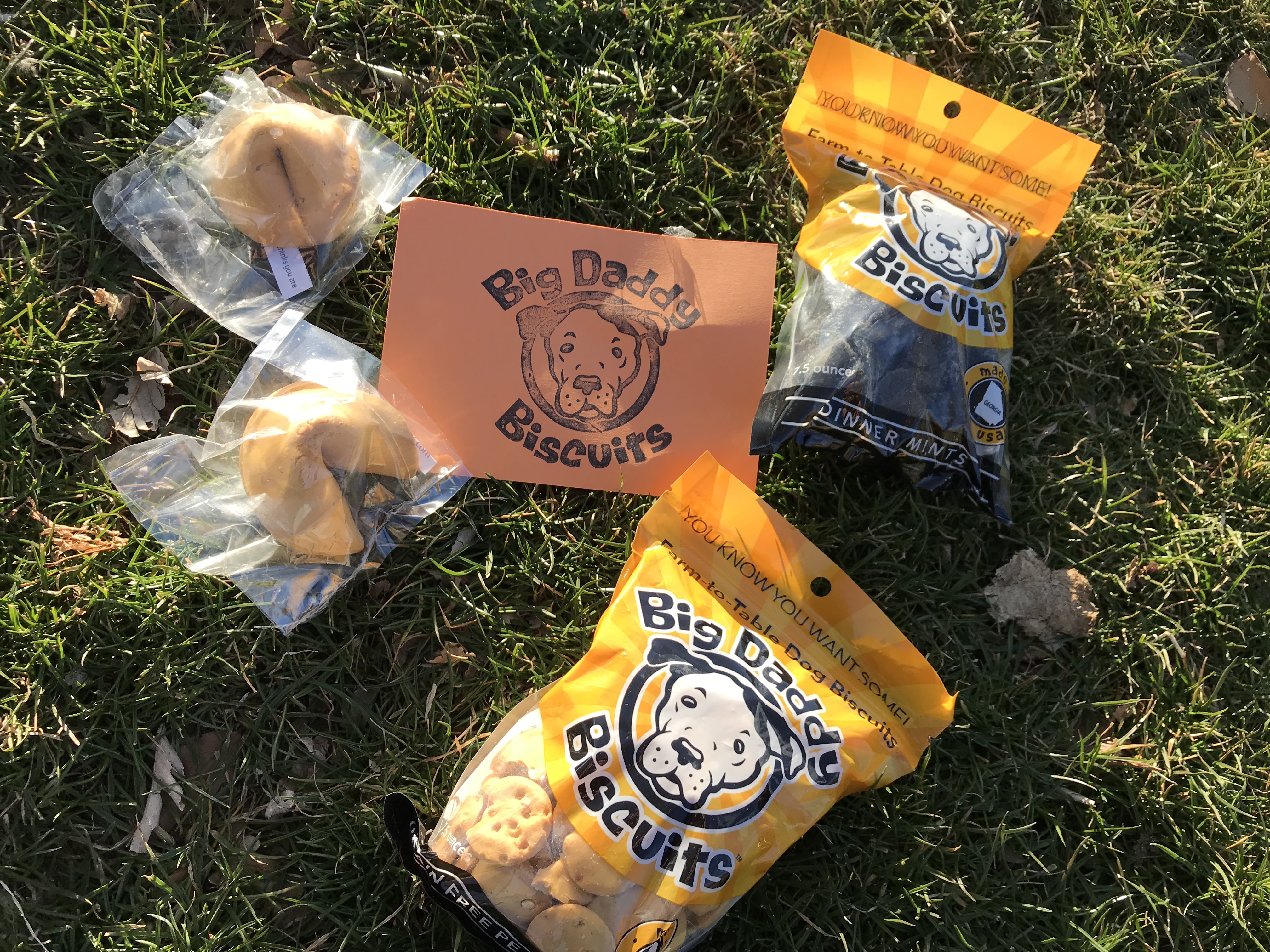 Big Daddy and Big Mama wrote me and Boone a kind note, wishing us a wonderful Year of the Dog also showing the personal side of their business.
It's refreshing to see a local company like this all the way from Georgia become a nationally-loved product. It says something about promoting honest business with homemade products.
Big Daddy Biscuits believes in three main pillars:
Locally Sourced
Healthy Pets
Community & Charity Involvement
And those are things all pet owners can get behind.
Check out Daddy Biscuit treats and products like cute toys and home decor here.
Has your dog tried Big Daddy Biscuits? Tell us in the comments below.
All pictures by Mateja Lane unless otherwise specified.
WATCH NOW: Zuke's Power Bones Are for Active Dogs
Enjoy the outdoors?
Sign up for daily stories delivered straight to your inbox.