In recent years, upwards of 11 million people have taken to the field to hunt whitetails. That's quite impressive, as there are only an estimated 15 million hunters total! Hunters pursuing whitetail deer are almost always dreaming of a massive buck to mount on the wall at home, which keeps those hunters returning to the woods every fall. Some areas of the United States are more known for holding those dream bucks everyone is after. When someone asks where the best place is, most people turn to the midwestern states. They have great habitat and plenty of agricultural fields to spur growth and healthy herds. We crunched some numbers, took inventory of our network of hunters and experiences, and determined the top five midwestern states according to our research. Now you can have some guidance in terms of which state you need to buy a tag in this year. The majority of the criteria we used was based on deer herd populations, the amount of public land in the state, both resident and non-resident tag prices, and the number of Boone & Crockett entries from each state. Let's get into our rankings and list the best midwestern states for deer hunting!
5. Ohio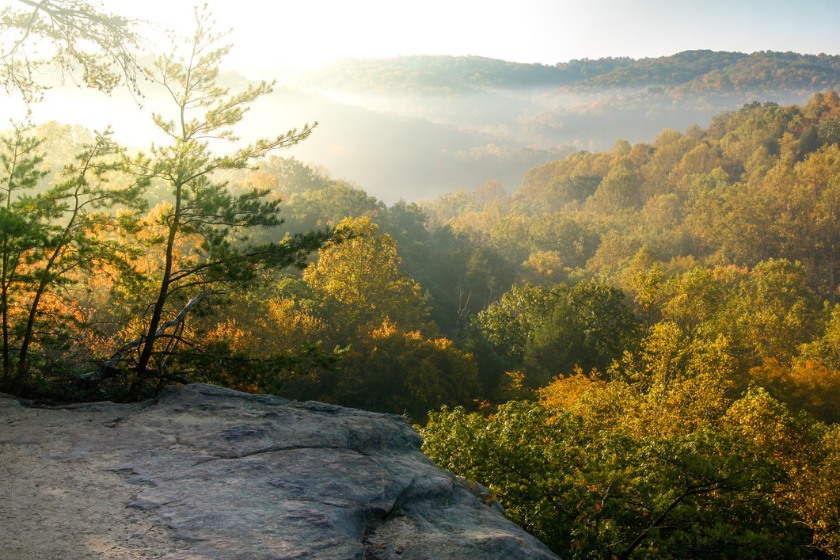 [sweep_hunting]
Ohio might come as a surprise to some whitetail hunters because it doesn't always get the "dream destination" distinction. Truth be told, the habitat in Ohio is prime territory for keeping the deer herd healthy. Vast agricultural fields meet with hardwood forests and transition into steep, rugged forest in the eastern part of the state. In terms of Ohio public hunting land, the state is on the lower side with only 651,000 acres open to the public. But with a deer herd estimated around 800,000 animals and hunting tags priced at $31 and $77 for residents and non-residents respectively, Ohio offers up a great opportunity to hunt mature whitetails.
The Department of Natural Resources in Ohio has also done a great job in the past decade to grow and maintain the deer herd. Deer management allows for one buck and multiple does to be taken by each hunter, keeping the ratio of bucks to does very healthy. Ohio also sports one of the longest archery seasons, stretching from the end of September through the start of February. This offers deer hunters many more opportunities with a bow compared to their firearm companions who only get about nine hunting days a year.
4. Minnesota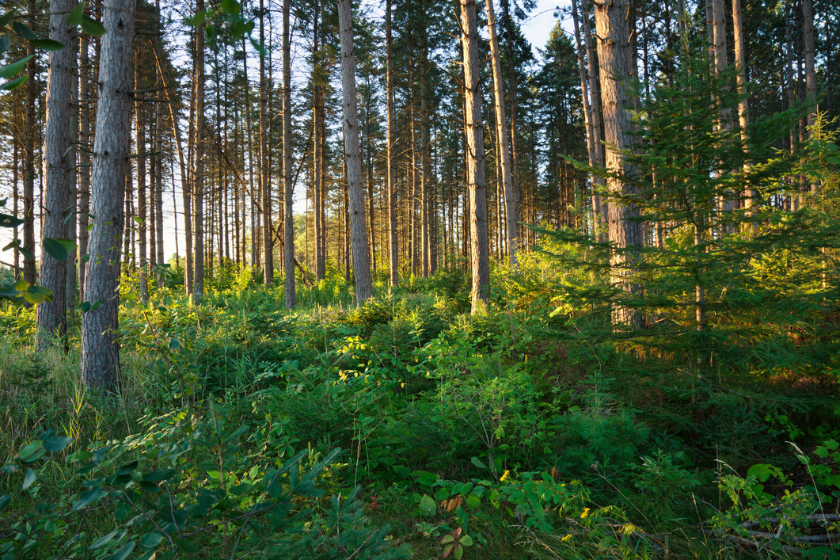 Minnesota may be another eyebrow-raising state on this list, but it's often overlooked when it comes to whitetail hunting. It boasts a healthy herd, estimated to be around a million deer state wide. Minnesota offers a variety of terrain and biomes that whitetails can all thrive in extensively. They include the bluff country in the southeast of the state, grasslands and prairies in southwest, thick, coniferous forests in the north, and the Boundary Waters Canoe Area in the extreme northeast.
Minnesota has the largest amount of public land open to hunting on the list at 8.2 million acres, but the access can sometimes be difficult and the most popular areas can have heavy hunting pressure. Resident tags are $34 and non-resident tags are $185, which is still very affordable for over the counter tags. While hunting pressure can be high, there are plenty of areas to get away from other hunters. Minnesota also offers a variety of terrain to hunt big whitetails without spending a fortune. This is also a great place for early archery hunting, as their season opens mid-September, but they do have an extensive firearm season. Minnesota might just be that hidden gem, a state where deer hunters are sure to recognize as among the best sooner than later.
3. Iowa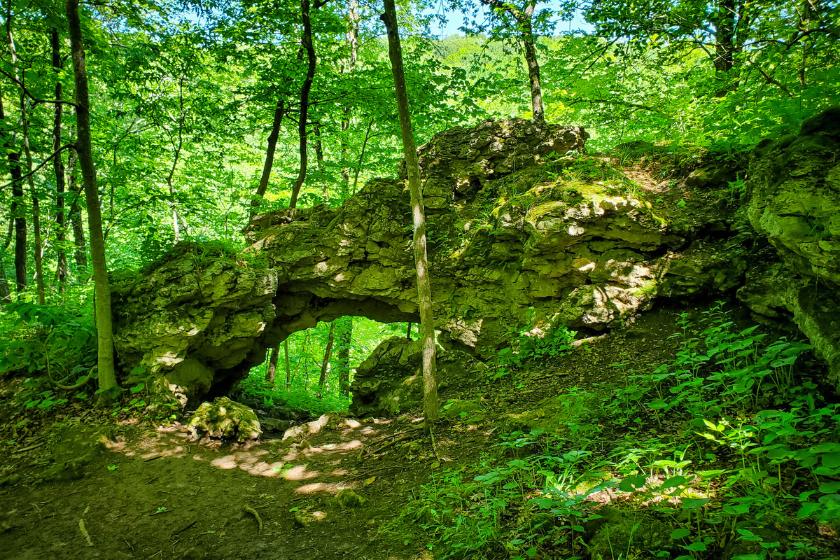 Iowa comes in at number three on our list. While it has the lowest deer herd population at just over 400,000 and the lowest amount of huntable public land at 266,000 acres, Iowa consistently puts out a large number of record whitetails. This makes Iowa a very popular state for whitetail hunters to hit if they have the chance. Resident hunters definitely have an upper hand when it comes to cost and availability for deer tags, with a cost of just $33 and numerous bonus tags available. Due to the popularity of whitetail hunting in Iowa, prices have increased to a total of $644 for non-residents and there is now a draw process to go through. This makes it more difficult to get tags and it is way more expensive, but if you are familiar with hunting big game in western states, this should come as no surprise. It is definitely worth the application if you know of a good place to hunt or have friends or family that will allow you to hunt on their land. Preference points are available for $60, which help your odds. And with a draw, Iowa becomes one of those dream hunts that will fill you with excitement!
2. Illinois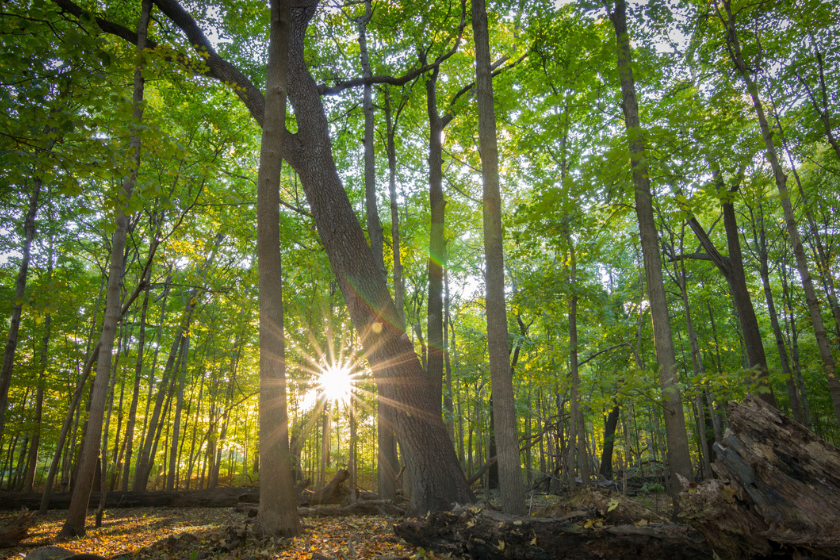 Illinois is another familiar state that we are sure avid whitetail pursuers know as a hot hunting state. Illinois and its vast agricultural fields and hardwood forests offer a ton of great habitat for whitetail deer to thrive in. As a result, their population has boomed to over 850,000. While Illinois has 698,000 acres available publicly to hunters, it falls into the middle of our list for hunting opportunities for non-resident hunters. Resident hunters can get tags for as low as $17, but have many options for tags and ways to harvest animals. Non-residents will find their fees higher, in the $300 to $400 range, and will need to draw tags for hunting rights in certain areas. Illinois has made it a bit more difficult for non-residents to hunt there, but it helps to keep the overall number of hunters manageable and the deer herd healthy while using the money raised to help build better habitat. While some of the most popular places to hunt are in the west-central area of Illinois, good whitetail hunting can be found all over the state. The Prairie State should definitely be on any whitetail hunter's dream hit list!
1. Wisconsin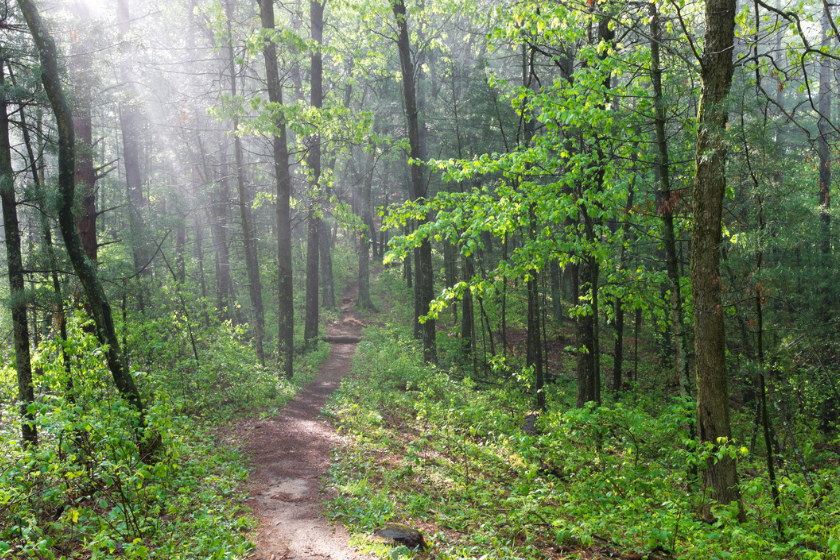 It should come as no surprise that Wisconsin is number one on the list. The Badger State has been known as a whitetail deer hunting hotspot for some time. With one of the largest deer herd populations (estimated at over 1.2 million) and 5.1 million acres of public land open to hunters, Wisconsin is a hunter's paradise for whitetails. It is still fairly easy to get tags there as well, even with its popularity and the immense amount of hunters that travel there every year to hunt. Residents can get a tag for $24, while non-residents can get an over the counter tag for a reasonable price of $160. Don't be surprised if this price goes up in the future; should the deer herd numbers start to drop, Wisconsin will probably go the route of a draw for non-residents. Wisconsin offers a wide variety of habitats and agricultural fields that promote a healthy deer herd and keep the numbers up. Hunting pressure might be high, but there are plenty of hunting locations to find a great spot to hunt. In our opinion, Wisconsin is the Mecca of whitetail hunting in the Midwest.
Sleeper States
Just because other places didn't make the list doesn't mean that they don't have quality hunting. Other states who are growing in whitetail hunting prowess are Missouri, Indiana, Nebraska, and Kansas. They all tend to have higher tag prices, but may not have as much pressure as the above mentioned top five list.