These trout lures might work just about anywhere you can wet a line in the greater U.S.
If you're like us, you're primed to get out and do some freshwater trout fishing. There's just something about the tug a trout can produce, the places we go to feel it, and the rewards we get when it all comes together.
We'd bet you're looking for the lures that will work for trout in the "All American" sense, as in commonly used and successful in most places you find trout in the great United States. If so, you've come to the right place.
The nice thing is, trout lures are often found in abundance and far more inexpensive than the average bass-driven lure on the shelf. You'll most likely be able to find these anywhere fishing gear is sold online, and places like Bass Pro Shops and Cabela's are in no short supply.
These were chosen from our own collective editorial team experience, recommendations and reviews on the top online retailers, and the likelihood of seeing at least a few bites no matter where you are in America.
Just remember, we can recommend all the great lures and fishing tips we want, but just tying one on won't complete the task.
Familiarize yourself by using them all, find out what situations they work best in, and add to your fishing knowledge bank along the way.
Take note of things like nearby baitfish—do you see minnows or shad? Consider the time of year, water temperature, weather, underwater cover or structure—take a mental photograph of everything around you. If you catch a fish, try to remember if you caught it by quick-reeling or slow-rolling your bait, or make a note of how fast you were trolling.
Now, whether you're planning on targeting brown trout, brook trout, rainbow trout or steelhead, make sure to go out there with a variety of tackle, as catching a big trout is often a game of trial and error.
Here are the 10 best trout fishing lures for beginners or intermediate trout anglers.
Blue Fox Classic Vibrax Spinner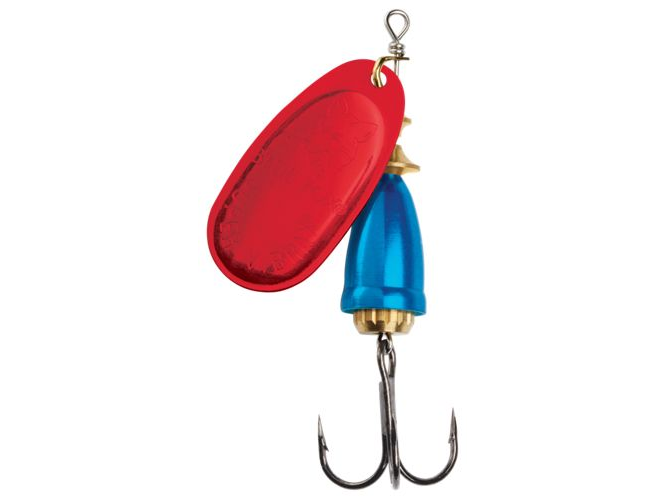 Just look at all the color options you've got to choose from with the Blue Fox Classic Vibrax Spinner.
Don't let bass anglers have all the froggy fun. This Wee Frog from Rebel can be fished where the big ones hang out, but its smaller size won't scare away the trout you're looking for, whether they're rainbows, browns, or otherwise.
Berkley PowerBait Floating Trout Worm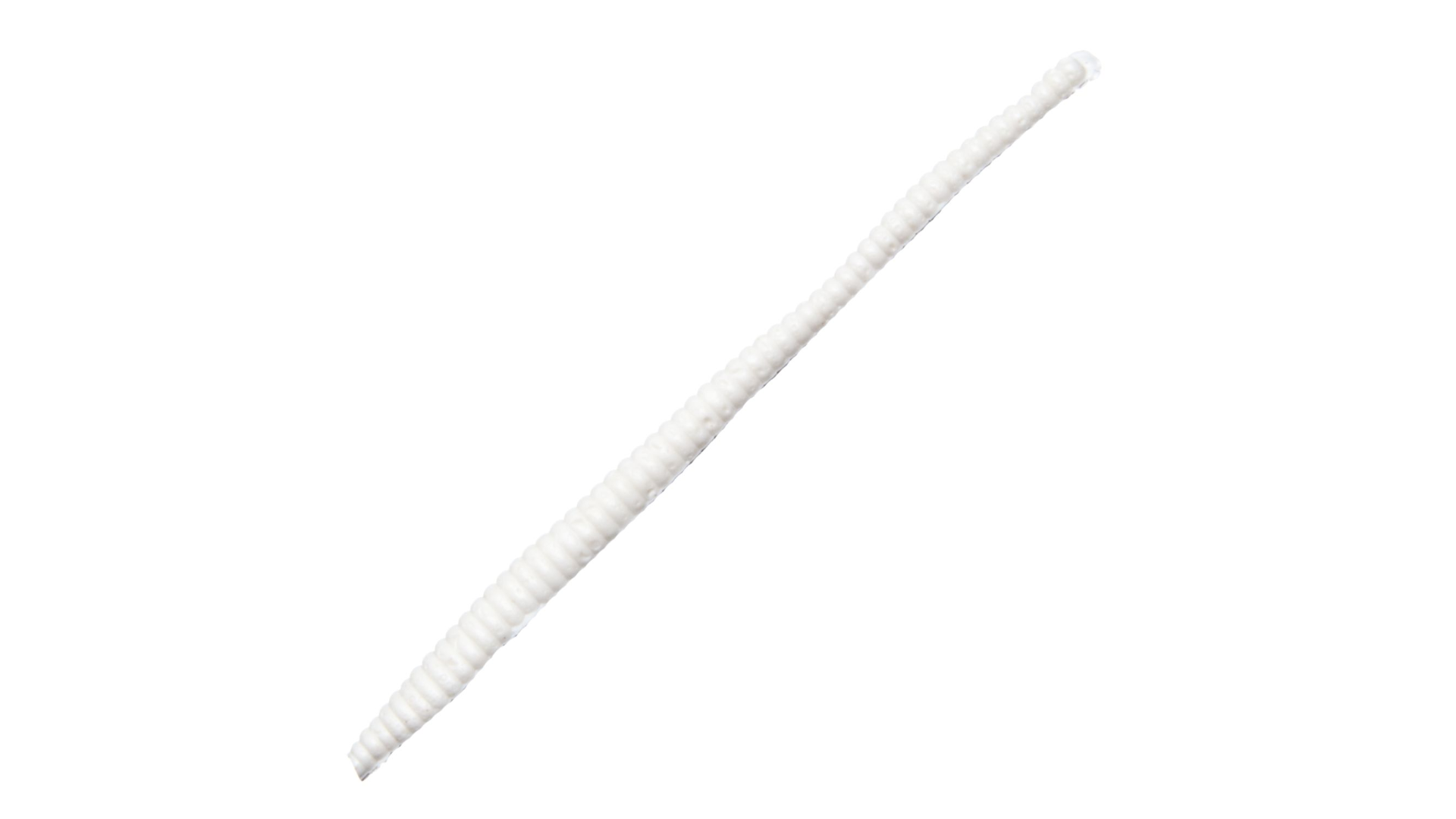 The PowerBait Floating Trout Worm from Berkley is best in the 3-inch size, but try to match the color to your conditions and waterbody.
Add it to a weighted hook or a jig head and give it a few bumps and twitches. See what happens.
Mepps Aglia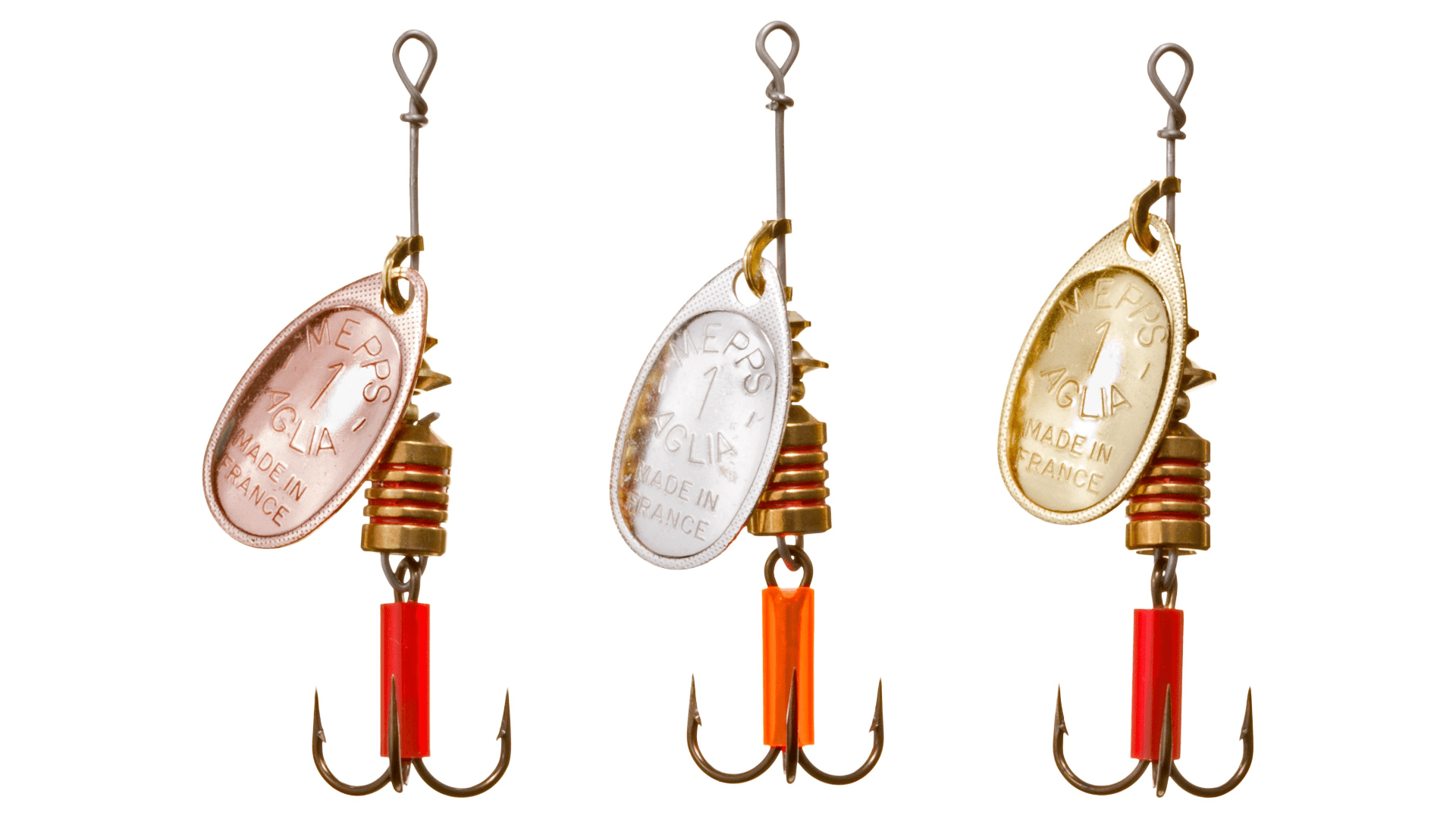 It's a famous brand name with a lot of experience, so you know the Mepps Aglia is going to be a winner.
A super simple lure design never hurt an angler's chances.
Ultimate Woolly Bugger Willow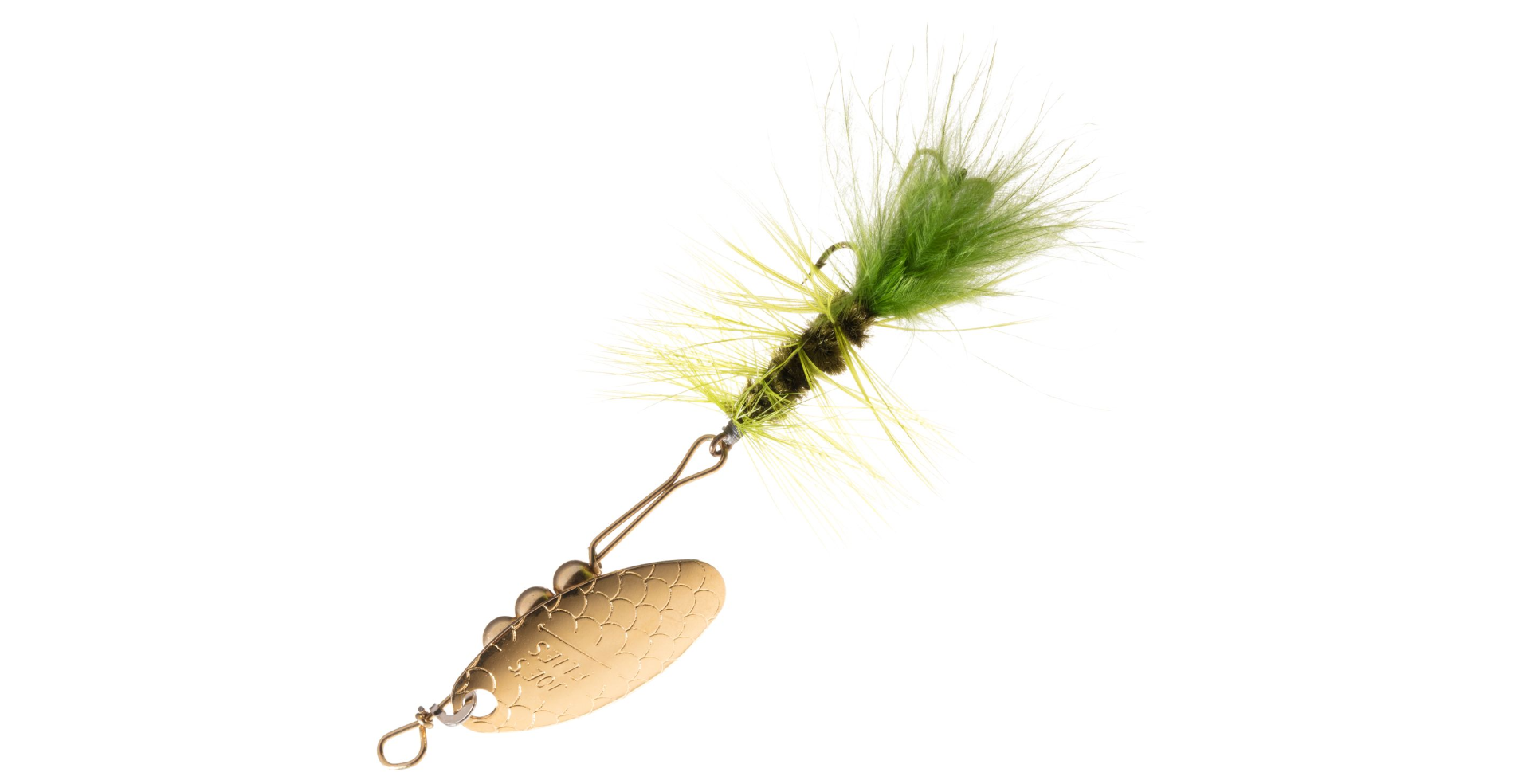 Joe's Flies came out with the Ultimate Woolly Bugger Willow series of trout lures, and they should have received a medal. It takes a cue from fly fishermen and uses the trusted Woolly Bugger pattern in a spinner-style setup.
If you want to show all those line slingers how it's done, show up at a fly fishing hot spot with one of these on your spinning rod. You'll rake them in.
Berkley PowerBait Original Power Grub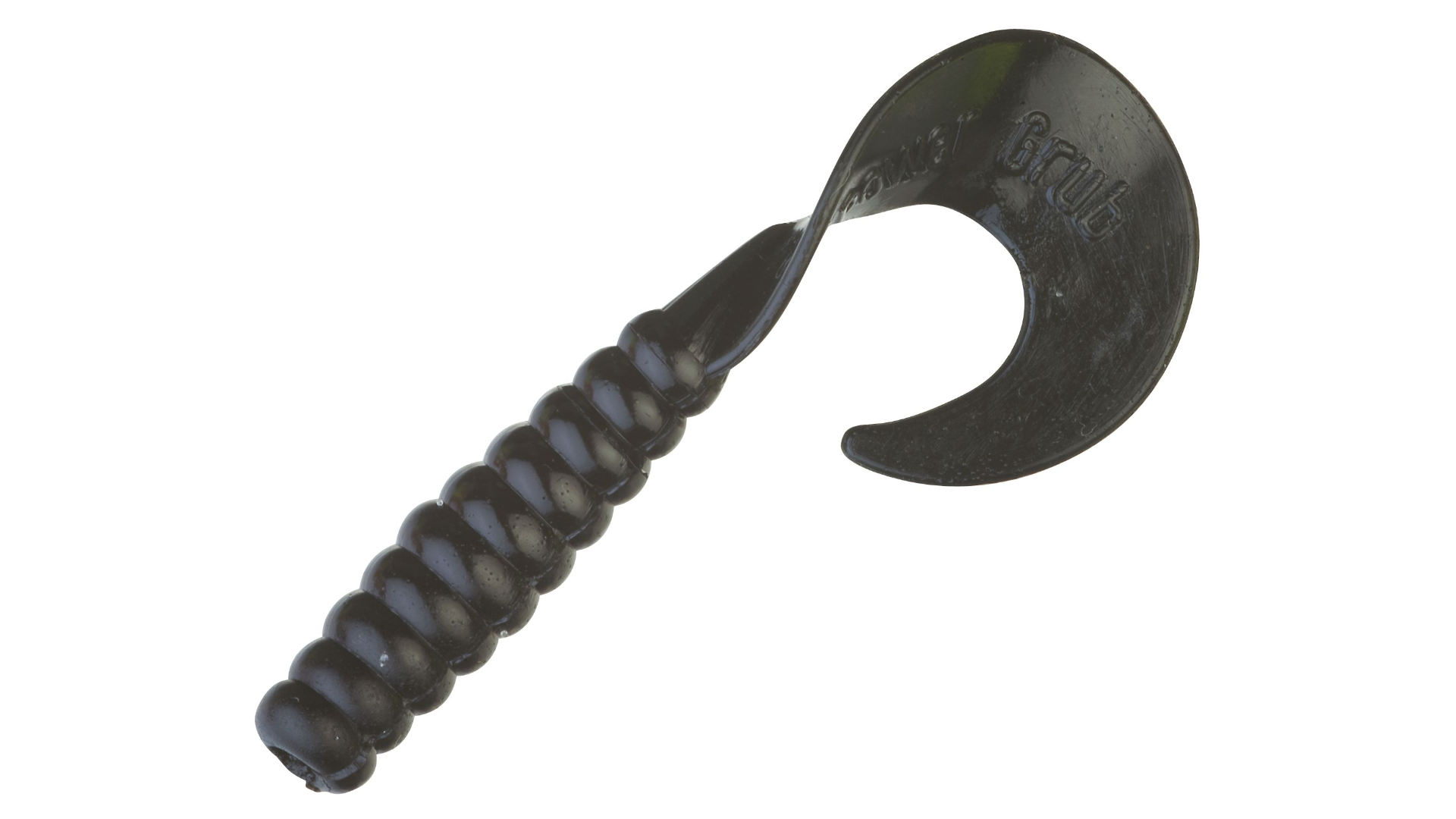 A tried and true Power Grub from the popular Berkley PowerBait line makes a lot of sense, and you're almost always going to have them at your disposal when you visit any tackle shop.
They'll work in a lot of situations, so use your imagination.
Leland Trout Magnet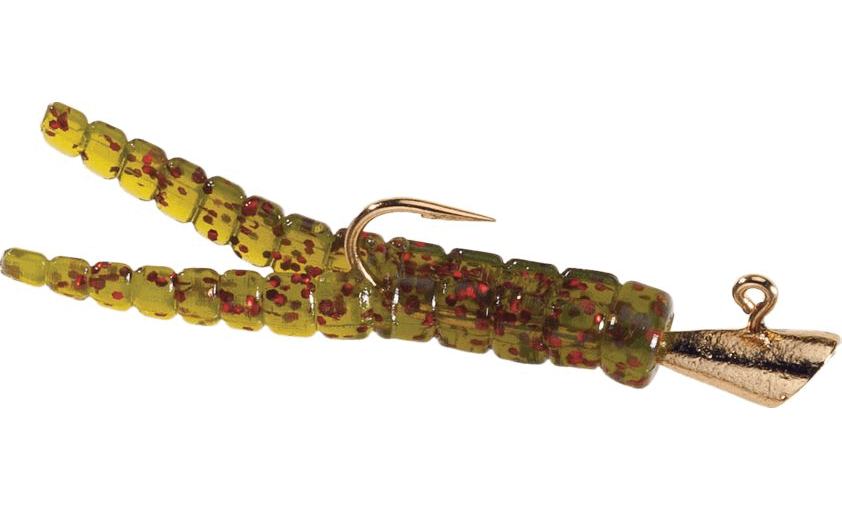 If there are trout around, the Leland Trout Magnet just seems to find them.
It falls to the bottom horizontally, giving trout something tough to resist. You might not think of it, but the action this little thing creates is just what big fish are looking for.
Z-Man Swimmin' Trout Trick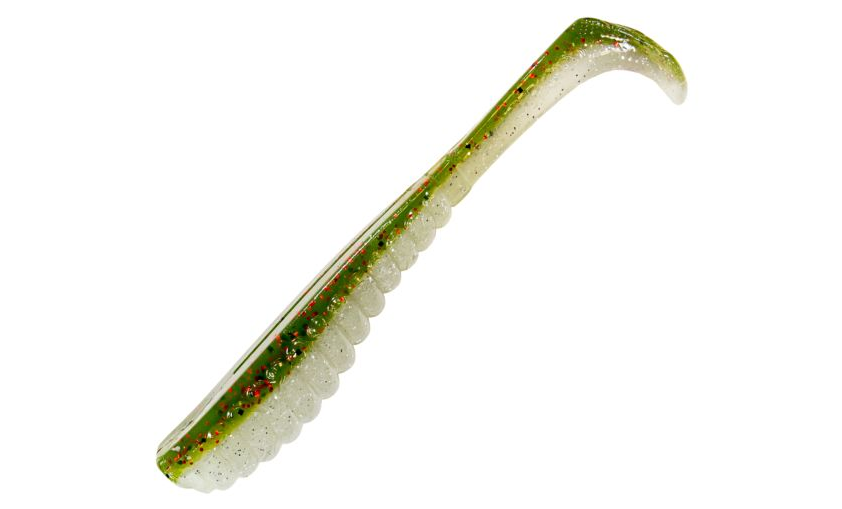 Check out the Z-Man Swimmin' Trout Trick when it's time to cover a lot of water and seek out the trout.
This soft plastic has great swimming action and it's pretty universal; which is to say, watch out for other species, it's a favorite of just about anything you can catch inshore!
Johnson Original Beetle Spin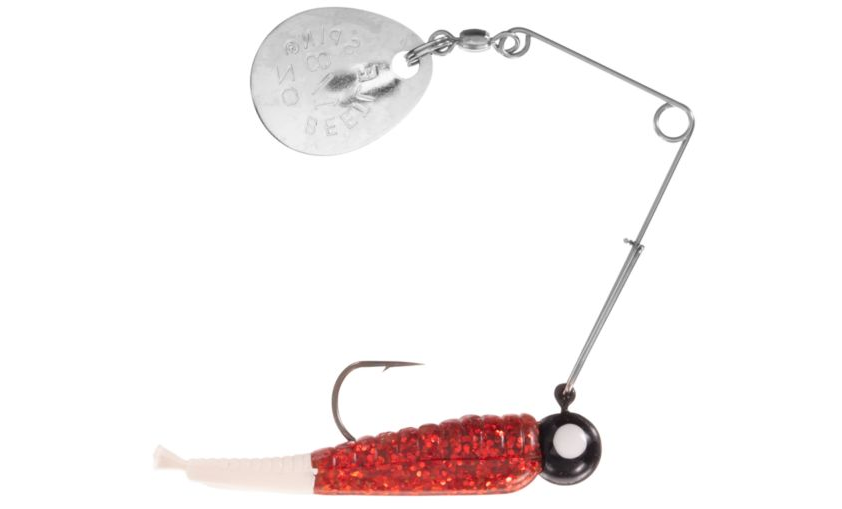 An Original Beetle Spin from Johnson will probably take you back, or maybe strike some memories for your dad, but they still work after all this time.
It's not too imposing, and the credit its earned on the ice fishing turf makes it a no-brainer for trout year round.
Worden's Lures Original Rooster Tail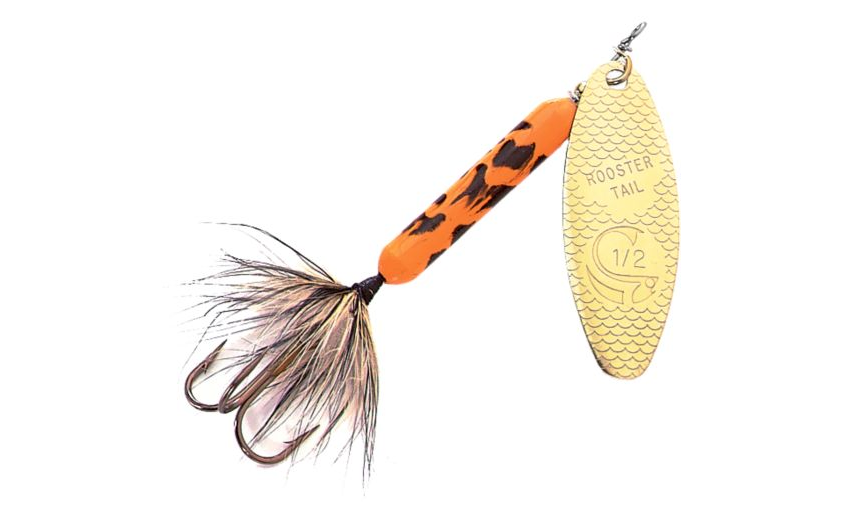 Worden's Lures knew what they were doing with the Original Rooster Tail. There's a multitude of color options, but it's the underwater presentation that gives this one the edge.
The treble hooks that come with the lure can get the job done, but you can always swap them out if you're used to something else.
Acme Kastmaster Spoon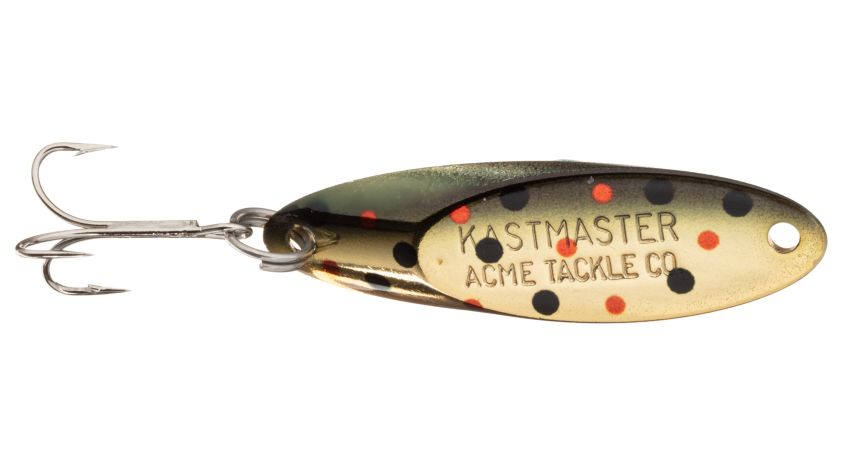 You can't really ever go wrong with a spoon, and the Acme Kastmaster is the classic that every tackle box should carry.
Rainbow trout love this spoon, at least the ones I've fished.
It shouldn't be a mystery, but these "best trout lures" aren't a guarantee to catch, well, anything.
What we're trying to say is that it's still up to you to read the conditions, the water, and the fish to make your best attempt at success an educated one.
Experience with all of these trout fishing lures, and the techniques in which they thrive, is going to help, but a lure can't catch trout for you.
Catching trout is a thrill; these game fish are some of the biggest reasons angling is such a long-lasting pastime.
Whether you're headed to the clear waters of our Midwest rivers, the small streams that dot the Eastern U.S., the deeper water rivers out West, or the famous mountain streams in the Rockies, these lures have made their mark across the country, making them some of the best trout lures out there by popular opinion.
NEXT: THE 5 MOST LIKELY PLACES THE NEXT WORLD RECORD BLUEGILL WILL BE CAUGHT
Enjoy the outdoors?
Sign up for daily stories delivered straight to your inbox.