There's a pretty simple choice when determining the best SXS.
Who makes the greatest side-by-side for those seeking an adrenaline rush each time they get behind the wheel?
What sort of criteria should it be judged on? How in the world can you get your hands on one?!
We're here to help, and the simple answer is this: The Polaris RZR® holds the title as the best SXS for someone in need of an adrenaline jump. Here's why:
Hi-tech advancements
In all the new 2018 models, Polaris has introduced an industry-first innovation known as RZR DYNAMIXActive Suspension.
It comes exclusively on the Polaris RZR® XP Turbo DYNAMIX Edition, and is the world's first and only intelligent off-road suspension system.
The components are designed to eliminate compromise and deliver the best ride at every moment, regardless of terrain. DYNAMIX uses seven vehicle inputs that make adjustments 200 times per second, creating the only off-road suspension that continuously tunes on the fly.
That promises off-road enthusiasts more comfort and more confidence while cornering, braking, accelerating, and even while in mid-air.
More importantly, it's seamlessly integrated into Polaris' RIDE COMMAND system, and also comes standard with a rear camera and simple-to-learn touch controls.
Speed, speed, and more speed
The RZR® can boast all the new features it wants, but often people just want to know how fast it can go.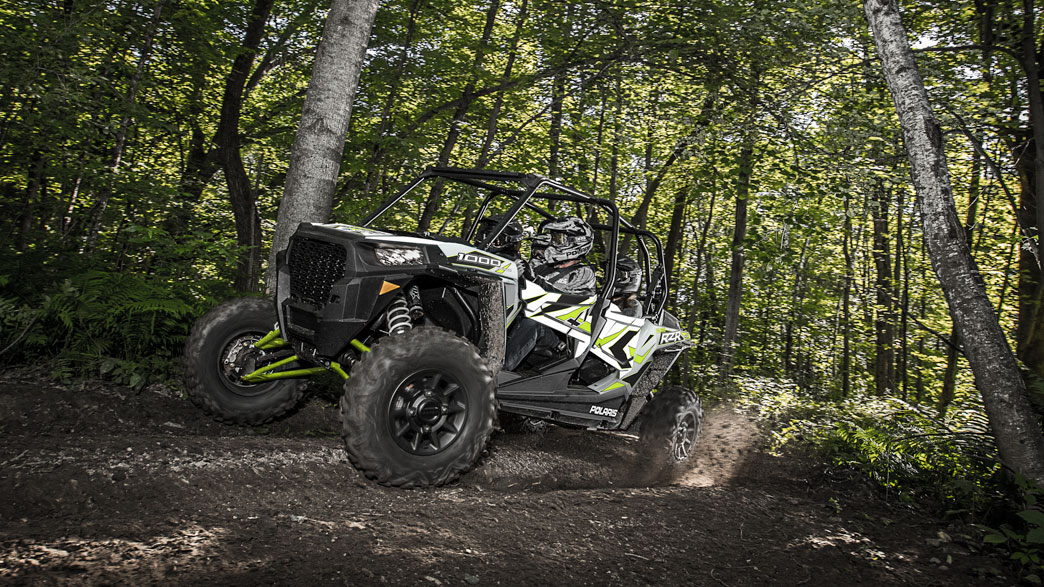 There's so many models to pick from that it's tough to pinpoint an average, or even baseline speed. Just know this: The RZR® is often used in some of the world's most popular off-road races. And not just used, but driven by the winners more often than not.
In fact, Team RZR's Kristen Matlock took first place at the famous "Vegas to Reno" earlier this year. That's saying something.
The community factor
No other SXS has a membership community that even compares to the RZR®. What started small as a brand recognition event has now turned into the twice-a-year Camp RZR®, a destination-based party and get-together of owner and fans of the Polaris RZR® and the lifestyle it's come to represent.
Attending one Camp RZR® will undoubtedly convince you that you've found the best SXS there is, hands down.
That's obviously not where the list of factors end, and you should look into every one of your needs and wants when it comes to getting a SXS.
But when you're done searching, we're betting you'll see a Polaris RZR® is the choice to make.