Elk hunting is something that every hunter should experience. The thrill of hiking through the backcountry and hearing the thunderous sounds of bugling will get your heart beating out of your chest as you close the distance on that trophy bull. It's a hunt unlike any other. For some, the idea of harvesting a trophy bull seems like an impossibility. Outfitter prices have gone up drastically in the last several years, and even if you have the funds, most have several year-long waiting lists. However, with the right planning and preparation, a harvest that seems out of reach can become possible by taking advantage of public lands. The federal government owns over 600 million acres of land, and while not all of it is huntable, we do have a large majority of it available for pursuing elk. Check out these top five states to fill your elk tag on public land.
Montana
It's hard to start a public hunting land list without first mentioning Montana. The elk population is flourishing there, and with the amount of public land available to hunt, the elk don't feel as much pressure and are easier to stalk. The one downside to hunting elk in Montana is that for the most part, all tags are issued using a lottery system, for both bull and cow elk. Having said that, there have been several years where there are leftover tags that hunters can buy over-the-counter, so make sure you watch out for that.
In 2022, the elk archery season runs from September 3rd to October 16th, while the rifle season runs from October 22nd to November 27th, as well as an added week for muzzleloader hunting. Be sure to check with Montana Fish, Wildlife and Parks for the most up-to-date info.
Utah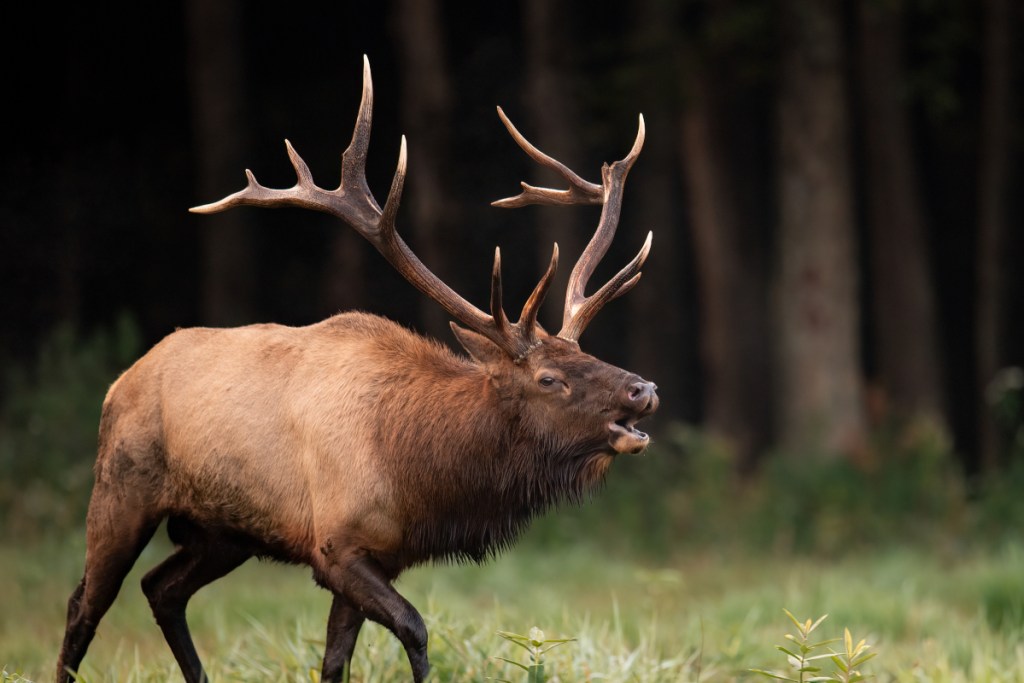 This state is so known for elk, that the Rocky Mountain Elk is actually their state animal. That should tell you everything you need to know. At one point, elk were on the verge of extinction in Utah after excessive hunting in the late 1800s. However, hunting them was temporarily banned in 1898, and they now have a population that can stand up against the rest of the western states. Northern Utah is known for producing giant bulls, and they have had record seasons over the past several years, outshining states such as Colorado, Idaho, and Montana. Needless to say, the population made a heck of a comeback.
Utah is a lottery state, and bull elk tags can be hard to come by. This is due to the strict management programs by the state government as they continue to grow elk numbers. However, if you are lucky enough to draw a tag, you can be pretty much guaranteed to have the hunt of a lifetime, with over 23 million acres of public hunting land available. The Utah Division of Wildlife Resources will have the most recent information.
Colorado
If you were to ask a group of outdoorsmen and women where their dream elk hunt would be, most people would likely say Colorado. And rightfully so. The state has the highest population of elk out of the entire U.S. and boasts impressive public land acreage. To top it all off, the state sells both bull and cow elk tags over the counter for archery hunters, and rifle hunters can purchase tags for the second and third rifle season. If waiting several years to draw a tag isn't for you, Colorado is the best place to hunt. Look to the Colorado Parks and Wildlife website for the latest on rules and regs.
Idaho
Like Colorado, Idaho sells most of their tags over the counter for both archery and rifle hunting. A majority of the public lands are able to be hunted with these OTC tags, with only a small amount being limited entry spots. Over 60% of the state is owned by the government, making it an awesome spot for a DIY hunter to get their chance at experiencing the thrill of elk hunting. Elk seasons vary by zone, but as a general rule, the season runs from the beginning of August to the end of December making it a great option for those that need a flexible hunt. Elk numbers have been down in recent years for Idaho, with some speculation that it is from natural predators or possibly even over-hunting. However, the population still remains solid and is a great option for anyone looking for a public land hunt. Idaho Fish and Game will provide hunters with plenty more info.
Arizona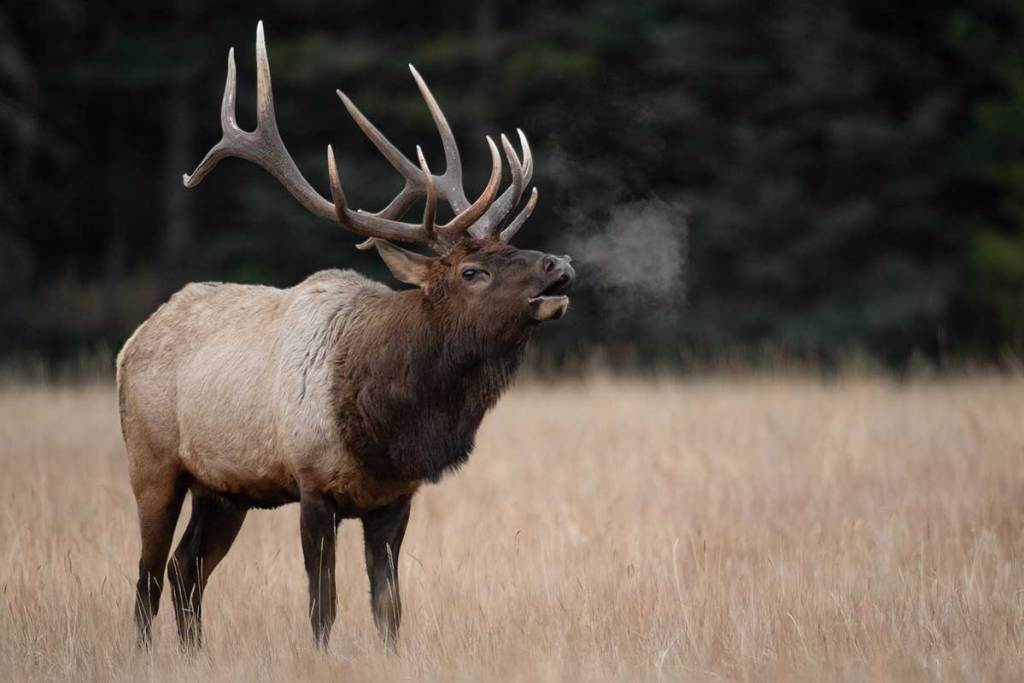 I debated on whether or not to put Arizona on this list because it has a lot of positives when it comes to elk hunting, but also comes with many negatives. The lottery tag system in this state seems to be harder to win than the lottery mega millions. But both winners are equally as lucky, as Arizona is one of the most desirable states to hunt due to its incredible elk numbers, low hunting pressure, and massive bulls. Nearly half the state is open to the public for hunting, and if you're lucky enough to get a tag, more than likely you're going to get an opportunity to harvest a trophy class bull. Thankfully, they do have a preference point system in place, so start collecting your points now! Find out more at the Arizona Game and Fish Department website.
If you decide to hunt any of these states, you're in for an amazing hunt. However, choosing the state and getting tags is the easy part. The hard part will be determining where and how you will set up to give yourself the advantage. Utilize scouting apps such as OnX and HuntStand to locate prime elk traveling spots as well as access points.
Harvesting a trophy bull on public land isn't easy, but the hunt itself is phenomenal and will have you counting the days until you can get back out there again. That's when the addiction begins.
READ MORE: THE 6 BEST ELK HUNTING BOOTS FOR RUGGED WEAR AND COMFORT