Saltwater fly fishing is an experience unlike any other. If you ask any avid angler what their favorite fish to catch on a fly is, they're most likely going to name a saltwater species. It's an adrenaline rush that freshwater fish just can't compete with. Catching rainbow trout and bass on the fly is a blast, but saltwater fishing presents an unmatched challenge. People travel all over the globe searching for that feeling of landing a saltwater fish on the fly. If you're looking for the best place to land a trophy tarpon, or a place to sneak up on a permit in the flats, check out these best saltwater fly fishing destinations.
Venice, Louisiana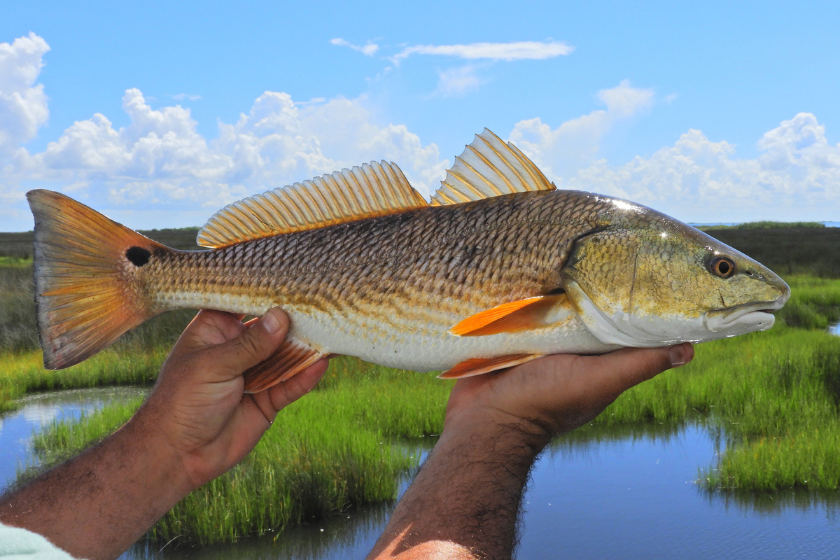 Well known for their cajun food, duck hunting, and Mardi Gras, Louisiana is often overlooked as a top destination for saltwater fly fishing, but it shouldn't be. Die hard fly fishing anglers know this end of the boot as the Redfish Capital of the World, and for good reason. During the spring and summer months, redfish bulls congregate together in massive schools near the Louisiana coast preparing for the spawn. It's not uncommon to catch 20 or more fish on any given day, assuming the weather treats you well. If timed right, your odds of catching a bull red above 40 pounds is very likely. If you're searching for a sleeper destination that won't break the bank, head down just south of New Orleans.
Belize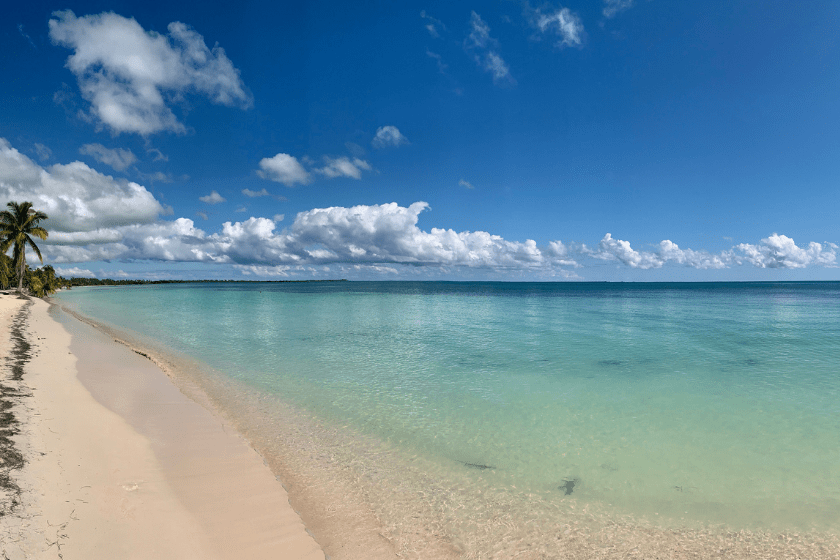 It would be hard to make a list about the best saltwater fly fishing destinations without mentioning Belize. This Caribbean country just off the northeastern coast of Central America has long been a bucket list destination for anyone who loves to fly fish. Belize is a small nation, but it also houses a very diverse group of saltwater fish, as well as some of the best fly fishing lodges in the world. Whether you're looking to land tarpon, permit, or bonefish, Belize has some of the best opportunities out there, regardless of your skill level. Flights to Belize are fairly cheap, and there are many budget hotels along the coast that can turn this trip from a dream into reality.
Andros Island, Bahamas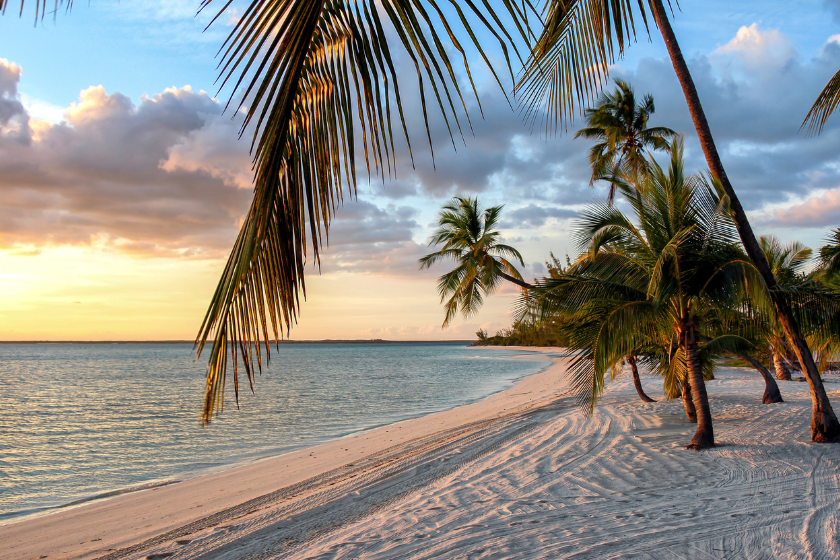 Andros Island is widely known as the Bonefish Capital of the World, and if you get a chance to visit, you'll quickly understand why. Andros is the largest island in the Bahamas and is located in the northeastern corner of the island chain. This spot represents fly fishing in its purest form, with fly fishing guides located on nearly every corner, and an incredible angling culture; residents are often willing to offer suggestions on where to head out into the water to catch a trophy bonefish. Some of the fly fishing lodges can be rather expensive, but with some planning and a little bit of research, a DIY fly fishing trip is very affordable and will offer some great fishing, incredible views, and some of the best food you've ever tasted.
Punta Allen, Mexico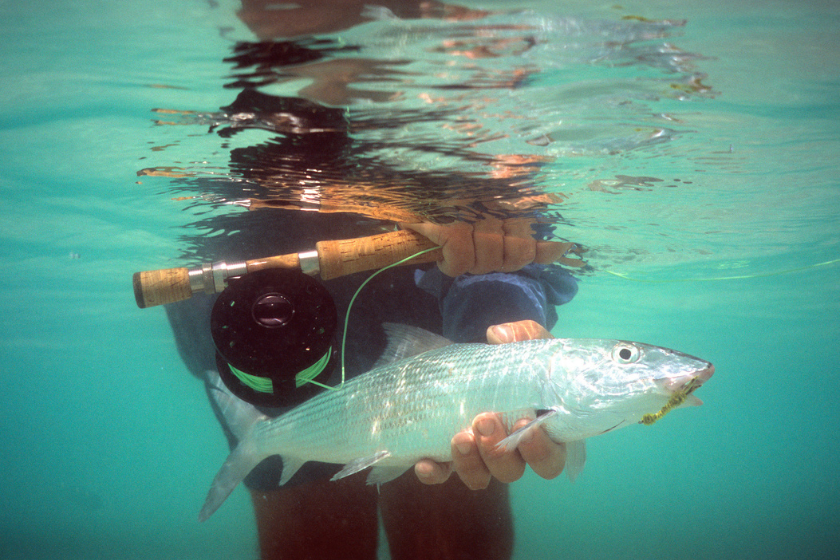 If your goal is to accomplish a Grand Slam, there aren't too many places better than Punta Allen, Mexico. The saltwater flats of Ascension Bay are loaded with bonefish and permit, and also offer lots of opportunities for tarpon as well as snook. Located about a hundred miles south of Cancún, the fly fishing in Punta Allen is incredible year-round, with the most productive fishing happening in the early spring. Punta Allen is primarily a fishing village, so finding a fly fishing guide to show you some of the best local spots won't be a challenge. Most of the guides in the area offer affordable half and full-day trips. Just make sure you tip well!
Sarasota Bay, Florida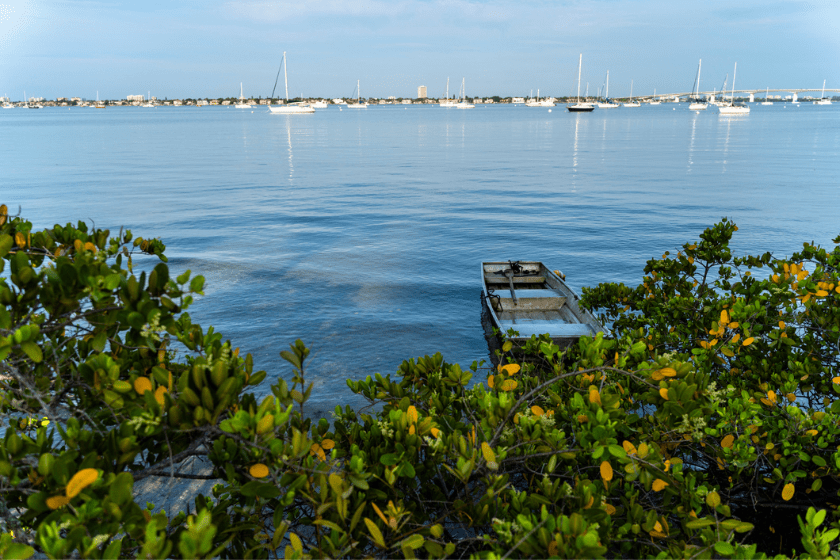 The Sunshine State offers some incredible fly fishing on both the Gulf Coast, as well as the Atlantic. On the southwest coast near Sarasota Bay, the environment couldn't be more perfect for the saltwater species we all love to chase. Whether you're looking for jacks, redfish, snook, or tarpon, you'll see plenty of action in this part of the gulf. The one downside from an angler's perspective is that the bay is highly commercialized, which is to be expected for a place this beautiful. Trying to find ground that doesn't have a resort attached to it will be difficult, so a boat is basically required to experience the incredible fishing this area has to offer. Boats usually mean guides, but don't be dismayed—there are some incredible guide services in this area run by folks that are always looking to share their knowledge with enthusiastic anglers.
Cayo Largo, Cuba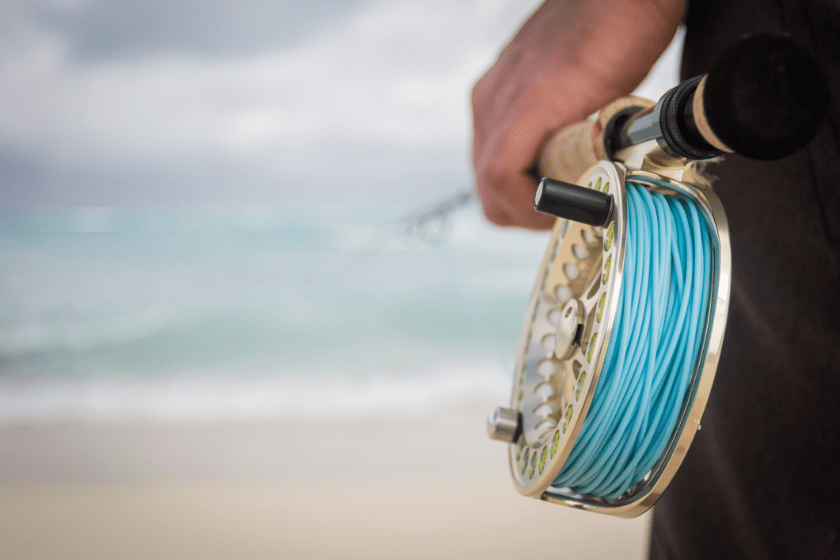 Fly fishing in Cuba has been on my bucket list for longer than I can remember. And unfortunately, it is still on there. However, I have lived vicariously through many friends who have visited, and envied their stories of endless bonefish as far as the eye can see in Cayo Largo. For nearly six decades, it was essentially impossible for an American to visit Cuba. Since most of the travel restrictions were lifted, we can now fly directly to Cuba from Miami and enjoy the wonderful Caribbean culture, the intense history, and of course, the incredible fly fishing. The bonefish you find in Cuba will stand out as much larger than those in Belize and Florida, and that alone can make the entire trip worth it. Despite travel process headaches and the search for a reliable guide, nothing beats Cuban bones.
Perhaps one of the greatest things about fly fishing is the places that it will take you. The views you'll get to see, the great people you'll meet in each city, the food, the culture, and the community that surrounds the lifestyle of fly fishing is unlike any other. If you have a bucket list of destinations to land some big saltwater fish on the fly, make the trip to one of these places. It will be worth it.
Enjoy the outdoors?
Sign up for daily stories delivered straight to your inbox.