Looking for the best saltwater fishing gear for beginners? Maybe you're gearing up for the occasional beach vacation? We've got some suggestions.
If you're an avid angler that lives far from a coast, it's natural to aspire to fish the salt. It's a totally different fishing experience, with completely different fish habitat, species, and food chains. And like most outdoor disciplines, it requires some different gear.
Saltwater fishing gear is definitely specialized, usually consisting of durable, corrosion-resistant components (to fight the effects of saltwater) and heavy duty capabilities (to fight the bigger fish found in the sea). In order to do it right, you need to consider picking up equipment with benefits worth the cost.
That is to say, you don't want to blow an entire budget on a fishing rod or fishing reel you'll only use a few times a year. If you're eyeing a beach vacation, headed out on a business trip to a fishing hot spot, or just looking to get a feel for what it's like before splurging on high-end gear, this is basically the minimum you'll need, and not much you don't.
Saltwater Fishing Rod and Reel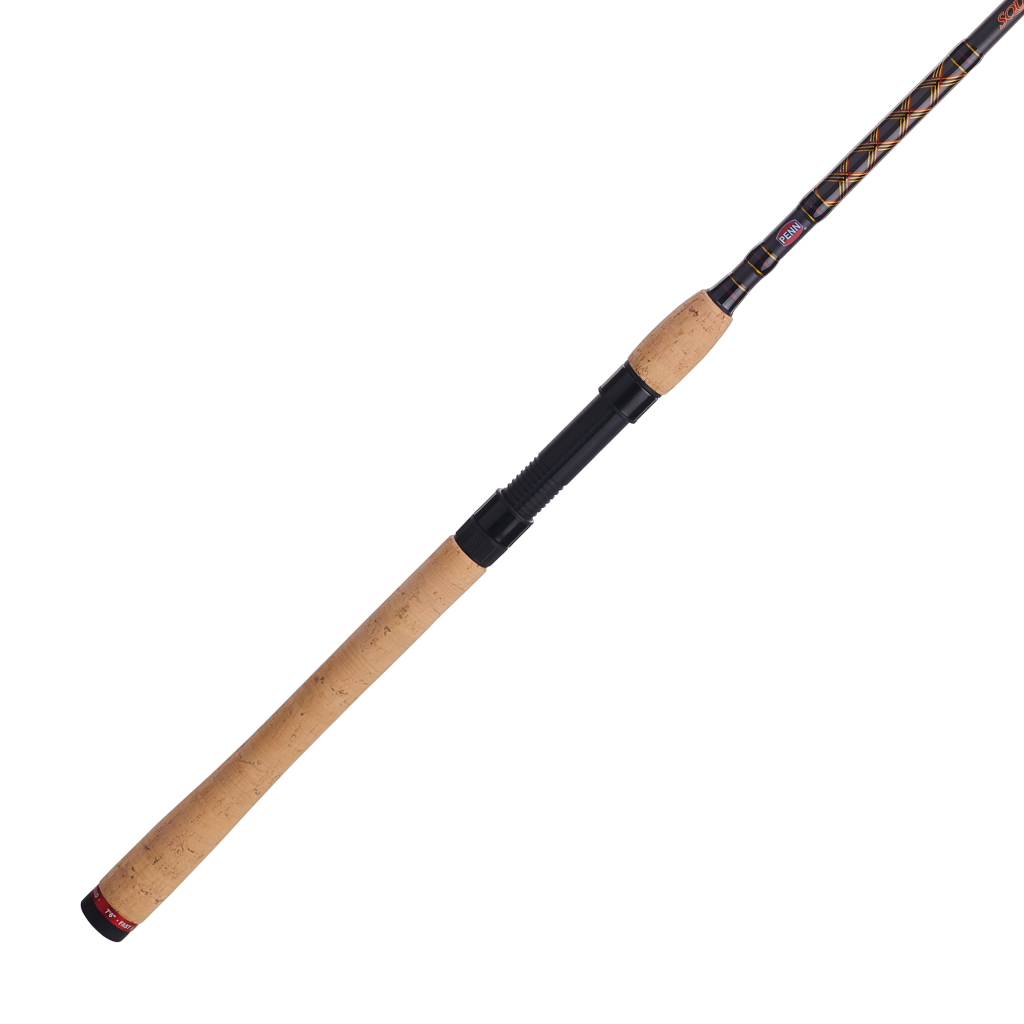 PENN is a seriously respected name in the saltwater fishing game, and they've got a vast array of choices from entry-level to advanced equipment. Since we're focusing on affordable gear, the PENN Squadron III is worthy of highlighting. It features a graphite composite blank and "modified actions for a more parabolic and forgiving bend." Plus, you can think about it this way: If you're saving on these costs and still getting good gear, you can maybe even spring for two, and get a couple inexpensive rod holders to multiply your chances.
Technically it's a surf fishing or inshore rod, so if you're lucky enough to go saltwater fishing on a boat, you should consider a rod with some extra strength to pull things up from the depths.
There are a ton of options in the reel category, and you might as well match your PENN rod with a PENN reel. The Wraith Spinning Reel comes in under $65, and has plenty of plusses to make it an ideal purchase for someone starting out or just saltwater fishing a few times a year.
Line and Tackle
One large spool of Berkley Big Game Braid Fishing Line should be strong enough to handle anything you're likely to catch from a beach and inshore, and it lasts a long time too. If you happen to know there are toothy fish who might wreak a little havoc on your braided line where you're fishing, it isn't a bad idea to think about some strong leaders that are more protected against that sort of thing. You can opt for pre-rigged setups, which might be your best bet to save. Buy things grouped up in a combo, and you usually come out ahead.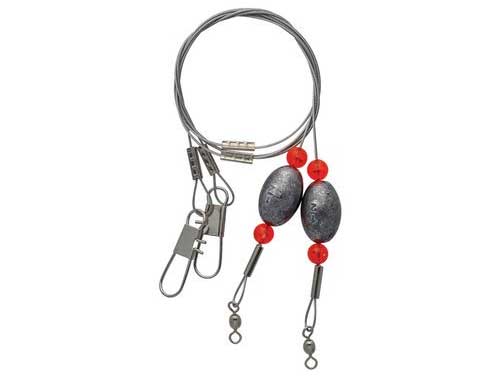 You'll notice those rigs include sinkers, or weights, to ensure you're fishing at the right depth. These can really help and aren't too difficult to learn how to use. Fishing hooks are the obvious next requirement; just make sure you use saltwater-specific ones large enough to rig live bait, which is usually a great choice, or soft plastics.
Speaking of soft plastics, don't assume the fake stuff automatically makes it less effective. Berkley makes the Gulp! Series of artificial lures, which uses "extreme scent dispersion" to attract fish and make them hold on longer. There's actual, scientific proof of its effectiveness, and Berkley stands tall among the many fishing lure brands out there.
We'd suggest going with the pretty universal Swimming Mullet or the tried and true Shrimp. You can use them nearly anywhere you'll find saltwater in the U.S. or Caribbean. Travel with these, and you won't have to search for a tackle shop each time you go someplace different.
Extra Gear to Consider
Finally, what fishing gear collection is truly ever complete without something to extract the best part of saltwater fish? Go with this Mustad Greenline Fillet Knife to get at the coolest reward of a successful day on the water: fish fillets for dinner!
A good tackle bag will hold it all together, and PENN comes through again with a reasonably sized, soft-sided option that would fit in most luggage and suitcases nicely.
And whether you're fishing with your family or on your own, never forget the obvious things like sunscreen, appropriate warm weather clothing, and plenty of water. Oh yeah, and grab a fishing license from the local wildlife agency, which can usually be bought online and carried electronically, or bought in person at most tackle shops, sporting goods stores, and even the occasional grocery or convenience store. Just don't go without.
Experienced anglers know that freshwater fishing and saltwater fishing equipment involves some crossover. But to do it right, and to do it without blowing your budget, takes some effort.
The best way to get good at it is to keep doing it, and this gear will get you on you way.
Beginner Saltwater Fishing Gear List:
Inshore Fishing Rod
Saltwater Spinning Reel
Braided Fishing Line
Pre-Rig (Leader, Weight, and Swivels in one package)
Hooks
Bait
Fillet Knife
Tackle Bag
NEXT: 4 ELECTRIC FISHING REELS THAT WILL MAKE YOU WANT TO SELL YOUR CAR
WATCH
Enjoy the outdoors?
Sign up for daily stories delivered straight to your inbox.