The night's final moments around the campfire become evident as the laughter dies down and the stories become more spaced out. Then usually, one person will simultaneously slap their knee while exclaiming, "Welllllllll, I think I am going to call it a night."
That begins a chain reaction, and people start thinking about the blankets in their tent and the feeling of warmth and comfort that is only a few short feet away from them. The night is coming to an end for most of us. At this point, I usually have to pretend that I am tired as well. Never mind that under this blanket, I am fully dressed and ready for an adventure under the night sky.
The first time I saw the Milky Way, I was camping at Crater Lake in Oregon, and most of my friends had already gone to sleep. I couldn't fall asleep as quickly as everyone else, and the crackling sound of the remaining campfire was luring me out of my tent.
I gave in, crawling from my tent with the plan to accompany the fire until it burned out. But as soon as I looked up into the sky, I was greeted with the most incredible display of stars I had ever seen.
I immediately extinguished the fire, laid a blanket out on the lake shore, and allowed my eyes to adjust to the darkness. I sat there in a meditative state, watching the galaxy and its reflection dance across the lake's glass-like surface.
My absolute favorite nights of stargazing have been lakeside on a clear and wind-free night. The reflection of the stars on the lake is truly unique, in my opinion. Plus, if you love astrophotography, having a lake in the composition makes for some incredible photos. Here are our favorite lakes to enjoy the darkest skies away from the city's lights.
Best Lakes For Stargazing
Jackson Lake State Park - Colorado
This "Oasis in the Plains" was designated in 2020 by our friends at The International Dark-Sky Association as Colorado's very first International Dark Sky Park!
Located in the Northeastern portion of Colorado, Jackson Lake is well protected from the wind allowing the large surface of the lake to stay calm and glassy at night. Reserve America also named Jackson Lake State Park one of the top 15 park beaches in the United States.
Brush Lake State Park - Montana
Brush Lake is a 65' deep, 280-acre, fishless glacier-formed lake. It contains the perfect amount of minerals for particular types of bacteria and algae to thrive in, resulting in year-round fresh and clean water. Imagine swimming under the stars!
Its remote location in northern Montana, near the Canadian border, makes it one of the most unique and peaceful places to camp under the Milky Way on a clear night. When planning your next getaway to Montana, include stargazing on the agenda. You won't regret it.
Lake Santeetlah - North Carolina
Once voted "The Most Beautiful Lake in The United States," Lake Santeetlah should not be overlooked for your starry night adventures or astrophotography. Looking around the lake, you notice that you are entirely surrounded by gorgeous mountains and forested shorelines, leaving endless opportunities for unique compositions and exciting viewpoints.
The Cheoah Point campground is my favorite viewing location. Pro-tip, bring an inflatable raft, set your camera up for a timelapse of the milky way, and float along the lake staring at the stars while you wait.
Lake Tahoe - California
Oh yes, you knew I couldn't make a list of lakes for stargazing and forget about Lake Tahoe. Now I will admit, you may see distant lights of big cities while stargazing in Tahoe, but regardless, Lake Tahoe is one of the best places for stargazing.
The lake is typically flat at night, so there is an excellent reflection. The large rocks scattered along the lakeshore really add to the whole experience. Lake Tahoe is a photographer's dream location, and if you are planning on making the trip, you're going to need more than a weekend.
RELATED: How to Prepare for the Ultimate Lake Tahoe Camping Trip

Merritt Lake - Nebraska
Situated in a picturesque valley in northern Nebraska, the 2,906-acre Merritt Reservoir is an outdoorsman's paradise during both the day and night.
Because the area around Merritt Reservoir is remote and far from city lights, even with the naked eye, it is considered one of the best lakes for stargazing in Nebraska. The campsites are cheap, and the fish are plenty, so grab your camping gear and get ready to experience Nebraska's night sky.
Other Notable Places For An Excellent Stargazing Experience
If some of our suggestions spark the stargazer in you, take it to the next level by checking the International Dark-Sky Association. They are the recognized authority on light pollution. Their website contains a map of all of their designated dark sky locations, perfect for scoping out your next stargazing spot.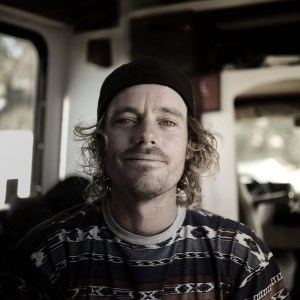 Raised in Butte, Montana, Josh Monthei is a nomadic photographer, skateboarder, and an over-caffeinated writer. He has been traveling North America for over seven years. His travels have spanned over 100,000 miles and include a 3000-mile skateboard trip from Los Angeles to New York City. Instagram: @josh.monthei
Where are your favorite places to stargaze? Share your adventures with us on our Wide Open Roads Facebook!
Enjoy the outdoors?
Sign up for daily stories delivered straight to your inbox.